It is already half of the first month of the new year and only few weeks before summer but how's your bucket list for this year going so far? Are you done contemplating which places to see and cross in your travel wishlist? What beach to visit? What waterfalls to trek? Where to have some pinch of adventure? Where to go on a road trip? What new experience to try? Or simply, where to this year?!
With plenty of amazing destinations in the Philippines, I bet filling up your bucket list is a breeze! But just in case you are having a hard time choosing, let me help you with my personal list of places that you should visit in the Philippines this 2014!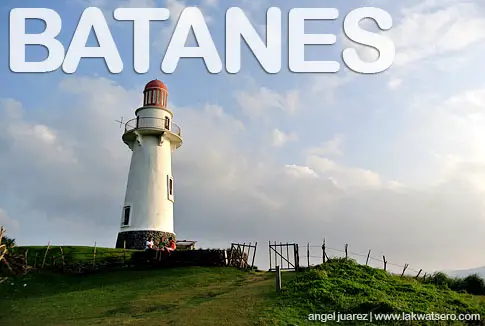 1. Batanes: A Piece of Heaven
Yes! Batanes is on top of my list and should be on top of your own bucket lists too. The place is really magical, awesome, special and *insert ultramegasuperlative word here*. With its beautiful rolling hills, towering lighthouses, picturesque coasts, hidden coves of white sand beaches, unique culture, cool weather and amazing people, Batanes truly beckons. Make sure to make it to Batanes this year, you won't regret it!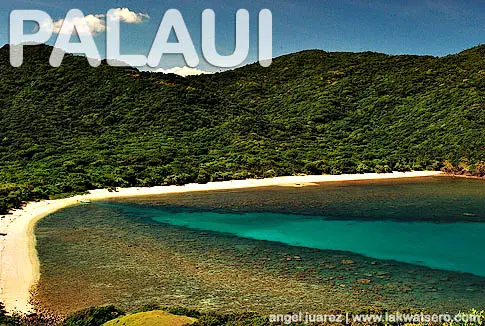 2. Palaui Island (Cagayan): Rugged and Scenic
Palaui Island is a protected landscape and seascape in the northeastern-most part of Cagayan Valley, an island characterized by rugged terrain, rolling hills, scenic coves and beaches, hidden waterfalls and a whole lot more! From being a mysterious secret paradise, Palaui Island today is in international spotlight. No thanks to Survivor USA for exposing this beautiful place to the world. So before the crowd flocks to Palaui Island (I hope not), make sure to visit it.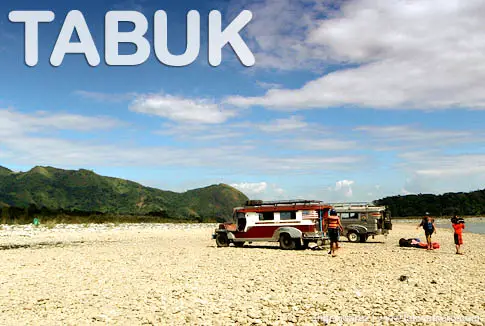 3. Kalinga: Cultural Immersion

Immerse with the unique culture and tradition of the mountain people in one of the least explored provinces of Cordillera – Kalinga! An off-beat travel destination that offers experience beyond what you expect. Go white water rafting in Pasil, get a tattoo from Whang-od in Buscalan, bike the trails of Tinglayan, discover the charm of Balbalasang or enjoy the rice terraces and scenic landscape of the other towns in the province. A whole new Cordillera experience awaits in Kalinga!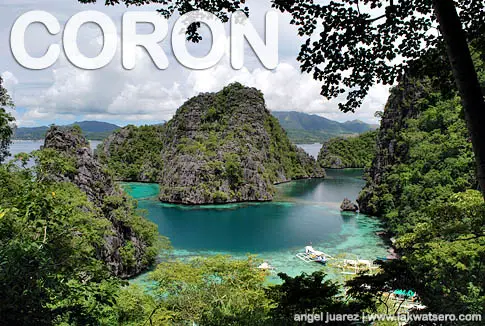 4. Coron (Palawan): Of Limestone Islands, Beaches and Dive Sites
The Northern Palawan town of Coron is one of the places that suffered the brunt of Super Typhoon Haiyan in December of 2013. But despite the damages the typhoon brought, the natural beauty of the place is still intact and always ready to awe everyone. Put Coron in your bucket list, see the picturesque islands and beaches, dive the ship wrecks underneath and explore the wonders of this tropical paradise. It's our way of helping the island rise again after the calamity.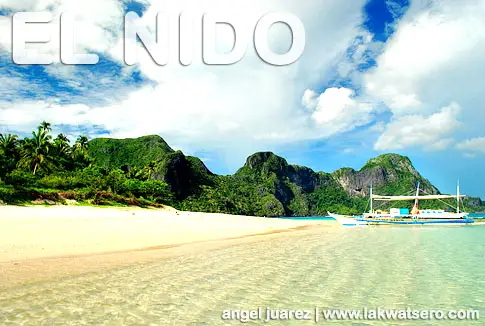 5. El Nido (Palawan): Sweet Escape
Hailed as one of the best islands and beaches of the world by various international and local publications, El Nido's pristine scenes await. With 45 island and islets that harbor some of the country's best white sand beaches, picturesque cliffs, hidden lagoons, stunning sunset, vivid marine life and other inland attractions, El Nido is the place to be! See it now before the crowd finds it way here and enjoy the serenity, natural beauty and the paradise that is El Nido.
6. Biliran: Breakout Paradise
Super Typhoon Haiyan also devastated the small island province of Biliran but it should not stop us from visiting this breakout paradise in Eastern Visayas. What is it in Biliran Island? Waterfalls, hot springs, white sand beaches, rice terraces, lovely people and more for you to discover!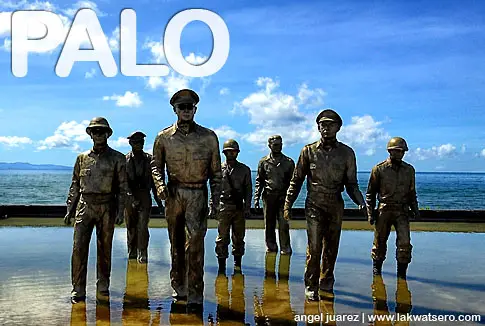 7. Leyte: A Phoenix on the Rise
Super Typhoon Haiyan may have flattened Tacloban and other cities and towns in Leyte but the province is on the rise and ready to bounce back. Let us revisit the San Juanico Bridge, Leyte Landing Memorial, Provincial Capitol, Lake Danao and Sto. Niño Shrine and Museum, Calanggaman Island, Cuatro Islas and the waterfalls, beaches, churches, parks, historical spots and other attractions of the province. Let us help rebuild the province by supporting their local economy!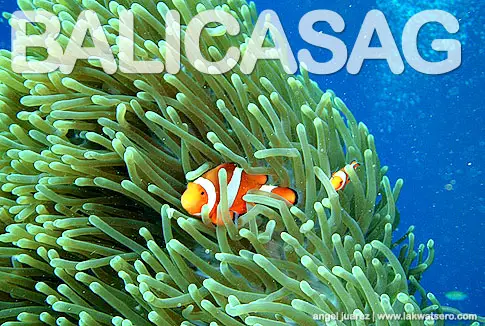 8. Bohol: Naturally Beautiful
No earthquake nor storm can raze a place naturally beautiful like Bohol. With its powdery white sand beaches, stunning Chocolate Hills, colorful dive sites, heritage churches and structures as well as the local's deep religiosity and happy disposition, Bohol definitely deserves a spot in your travel wish list for 2014.
9. Eastern Samar: Built by Waves
The easternmost province in Samar Island, another Super Typhoon Haiyan ravaged area, is blessed with beautiful coastline with stunning view of sunrise over the vast Pacific Ocean. And just like the scene at day break, Eastern Samar is also on the rise and at day break of its prominence. Go surfing in Calicoan, enjoy the beaches of Salcedo, Llorente and Maydolong, visit the islands off Borongan and Taft, or trek to the numerous waterfalls in the province. Choose the long offbeat road to Samar's eastern coast and bask in the glory of the place built by waves. Experience the pristine beauty of Eastern Samar!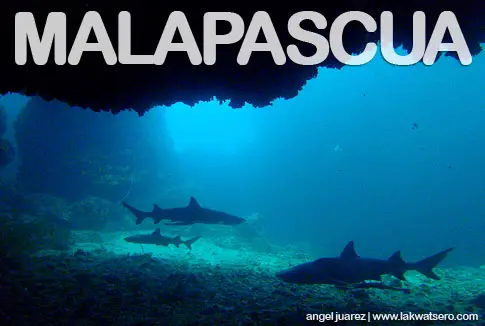 10. Northern Cebu (Bantayan and Malapascua): The Charm of the Islands
The islands of Bantayan and Malapascua in Northern Cebu are also reeling from the effects of Super Typhoon Haiyan and they deserve our visit too to spur their local economies. Worry not, because the natural attractions of these two islands are still intact and worth visiting like the long stretch of white sandy beach of Bantayan and the dive and snorkeling sites of Malapascua.
11. Cotabato: A New Eco-Tourism Haven
Unknown to many, the province of Cotabato is home to some of the country's most amazing natural wonders making it a very promising eco-tourism destination. One worth visiting is the majestic Asik-Asik Falls in the town of Alamada, a spectacular 140-meter wide springfalls that is fast becoming a tourism hotspot. Cotabato is also a gateway to revered Mt. Apo, the highest in the country. Other attractions of the province include Kabacan Falls, Tawsuvan Falls, New Israel Eco-Tourism Park, Liguasan Marsh, Arakan Valley, Lake Agco and  Pisan Caves.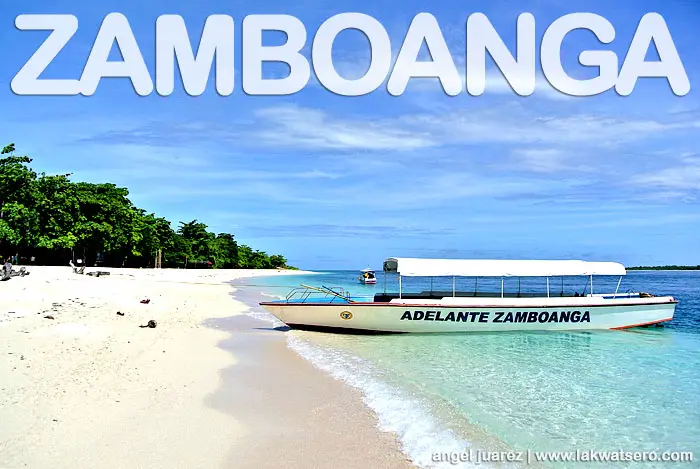 12. Zamboanga City: Rising from the Debris
Zamboanga is a city rising from the debris of last year's armed conflict, and the best way to help them recover is by patronizing the city. Let us revisit Zamboanga and its attractions such as the famed Pink Sand Beach of Sta. Cruz Islands, Fort Pilar, Zamboanga City Hall, Pasonanca Park and Plaza Pershing among others. The city, being a regional hub, is also gateway to the region and even to Autonomous Region in Muslim Mindanao and Malaysia. So make your way to Asia's Latin City this year, include Zamboanga City in your list!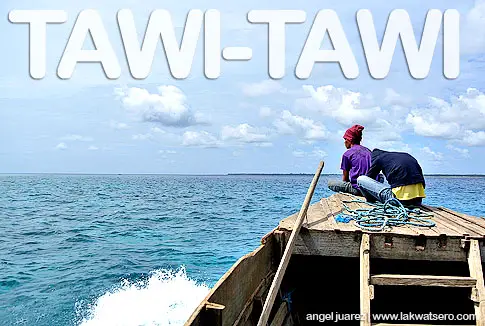 13. Tawi-Tawi: Beautiful Isolation
Tawi-Tawi is a cluster of 107 islands and islets scattered over Sulu and Celebes Seas but it is not a usual tourist destination. It is the southernmost province of the country, closer to Malaysia than the nearest Philippine city of Zamboanga. But its distance and isolation is a blessing if one will look on the positive side of tourism which means refreshing scenery, unspoiled island beaches, unexploited dive sites and other tourist attractions that are still in their raw state. The province is still enveloped by the ghost of its dark past, portraying a negative image of the place. But hey, the place is worth visiting so why not give Tawi-Tawi a chance this year?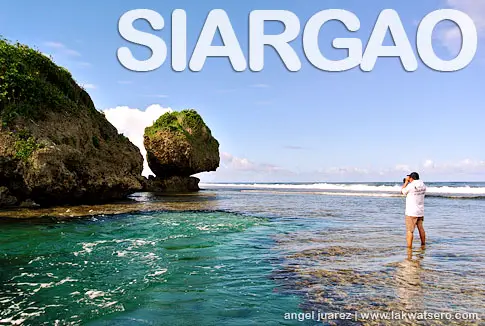 14. Siargao Island: Cloud Nine and Beyond
Siargao Island is not only about surfing, it is an ultimate destination that offers variety of activities and attractions for any type of travelers. You want to surf? Ride the waves of Cloud Nine! You love the beach? Bask in the island beaches off General Luna! You want to dive? Check out Cathedral Cave! You want more? See Magpupungko Tidal Pools and Bucas Grande Islands, or go fishing, snorkeling, trekking and biking then feast with the fresh bounty of the sea! Siargao Island it is this year!
Did I help you fill your 2014 bucket list or did I just make everything complicated? Hahaha! It's your call! The Philippines has tons of amazing places to explore and experience, it will take a lifetime to see them all. So set your travel goals for this year and make sure to cross them out in your bucket list before the year ends. I know 14 is a small number, but it's a great number to jump start our wandering. Dalai Lama said that we should visit some place we have never been at least once a year, so travel and cross that item in your bucket list!
Cheers! 🙂