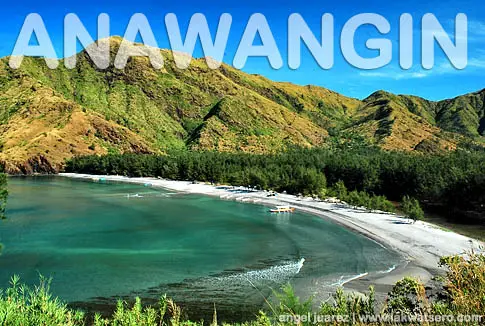 The eruption of Mt. Pinatubo in 1991 changed the landscape of Central Luzon, and among the changes is the emergence of a secluded cove dotted with Agoho trees on ash and sand mixture – the Anawangin Cove.
Anawangin Cove is in the province of Zambales, facing the South China Sea. It can be reached via half an hour boat ride from Barangay Pundaquit or San Miguel in San Antonio, Zambales or via a four to six hours trek of Mt. Pundaquit.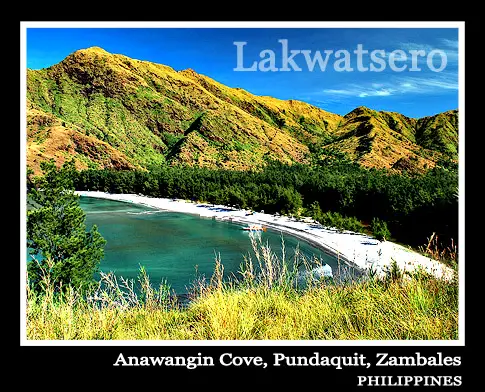 It used to be mountaineers' secret getaway after a climb,  but today it is a secret no more. The cove is now a famous camping site of tourists from all walks-of-life.
The placid stream that flows directly to the roaring South China Sea is a sight to behold. Through the years, the hidden cove has maintained its beauty and serenity that can be attributed to its remoteness.
Experience a back-to-basic living and fall in love in this secluded cove. With no electricity and mobile signal, Anawangin is your perfect getaway.
How to Get There:
By Land
To get there, one must go to Barangay San Miguel or Pundaquit, in San Antionio, Zambales where a banca to Anawangin can be rented for P1500.00, round trip. It is a 40-45 minutes boat ride.
To go to Pundaquit, ride a bus bound to Iba or Sta. Cruz, Zambales. Victory Lines has scheduled trips to those destinations. Tell the driver to drop you off at San Antonio. If you are coming from their terminal in Sampaloc, it will cost you around P270.00 , don't forget to tell the cashier that you are up to San Antonio only, or they will charge you the full fare to its destination. Travel time is around 3 to 4 hours via NLEX.
From San Antonio, ride a tricycle to Barangay San Miguel or Pundaquit, standard rate is P30.0o per passenger, you may opt to add some tip since it is quite far.
By Air/Water
By ferry, take a Mt. Samat Express (Contact No: 551-5290) ferry ride to Subic in CCP (~P250.00 – P300.00) or the Supercat from Mall of Asia (P300.00) . It is an hour ferry ride to Orion Bataan. From there catch a bus to Subic for another hour or less and then a bus to Iba, Zambales, passing to San Antonio.
By air, charter an aircraft to International Subic Airport, Castillejos Airstrip, or to Iba Local Airport.
Where to Stay:
Since there are no commercial establishments in this island, you may bring a tent or camping equipments (plus foods and drinking water) if you are planning to stay there overnight. Just tell the boatman your planned date and time of return to San Miguel/Pundaquit.
If you are not into camping, you can have a day trip in Anawangin and stay overnight in Pundaquit where numerous hotels and restaurants can be found. You can have a room for as low as P1000.00. For Lakwatsero's compilation of hotels in Barangay Pundaquit click here:
Activities:
Camping
Trek to Mt. Pundaquit
Swimming
Photography
Surfing (Bring your own board if you will be surfing in Anawangin, otherwise you can surf in the nearby Crystal Beach with surfing equipments for rent)
Skimboarding (Bring your own skim board)
Island and Beach Hopping in Camara, Capones amd the nearby Nagsasa Cove, Capones Island, Camara Island, Talisayen Cove and Silanguin Cove
Trek to Capones Lighthouse
Tips
Since this area is facing the open waters of the South China Sea, the water is generally rough any time of the year specially during afternoon. Alternatively you can go there by trekking Mt.Pundaquit for four hours.
Camping fee in Anawangin is at P100.00 per person. There are now small stores in the area that sells water, chips, candles, canned goods and other basic necessities.
How to Get There:By LandTo get there, one must go to Barangay Pundaquit, San Antionio, Zambales where a banca to Capones Island can be rented for a standard rate of P700.00 (~$17). It is a 15 minutes banca ride from Pundaquit.
(Visited 962 times, 3 visits today)