Hello, Malapascua!
For years, Malapascua Island has become a haven for scuba divers aiming to have an encounter with the Thresher Sharks. The island has been synonymous to this species of shark since it is the only known place in the world that guarantees daily sightings for shark of this kind.
Malapascua is an island barangay of the town of Daanbantayan, approximately five hours away from Cebu City. It boasts of world class diving spots and white sand beaches, making it a popular travel destination for both local and foreign tourists, divers and non-divers alike.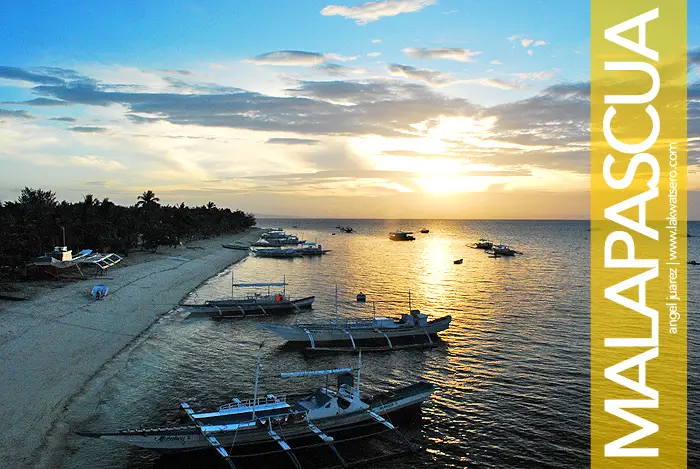 The island's name is derived from two Spanish words "mal" and "pascua", translated in English as "bad" and "easter" or "bad Christmas". According to local folklore, Spaniards named the island Malapascua when they arrived there on a stormy Christmas.
Malapascua Island is a promise of a great dive and beach experience… worth the quite long and strenuous trip. Next time you visit Cebu, head north and experience the sea, the sand and the sun of Malapascua Island!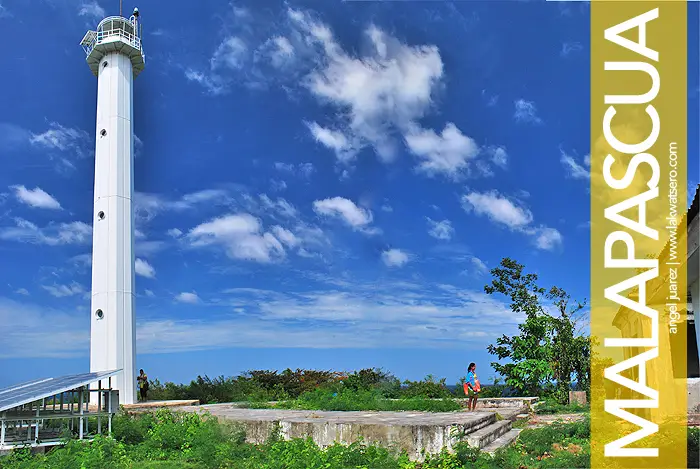 How to Get to Malapascua
From Cebu City
Cebu City is where tourists usually touch down before going to Malapascua. From Cebu City, catch a bus in Cebu North Terminal going to the old and new Maya Ports for a four-hour ride. Buses depart almost every hour, fare ranges from P160 to P210 for the trip.
Both old and new Maya Ports have public boats going to Malapascua. The boat ride is approximately 30 minutes and fare is P100. Departure is every 30 minutes from 6AM to 4PM. Beyond this hour, you may charter a boat for P1,500 good for 15 passengers.
If you reach Malapascua at low tide, you may need to transfer to a small paddle boat called tunda to reach the shore, fare is P20 per person.
From Leyte
If you are coming from Leyte, catch a bus to Bogo City, Cebu which crosses Camotes Sea via RoRo barges in Palompon, Leyte. From Bogo City, Maya is about an hour ride.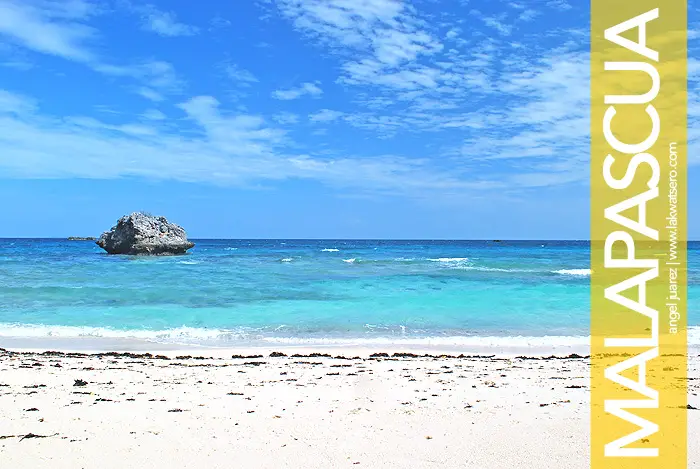 Where to Stay in Malapascua
Accommodations in Malapascua ranges from P300 for single fan room during lean season to a fancy air-conditioned room that goes by the thousands.
But on my visit to Malapascua, I stayed at Mike and Diose's Beach Cottages. They have P500 per night beachfront fan room (shared bathroom) with free breakfast. They also have bigger air-conditioned rooms. The place has a great beachfront, a fantastic view of sunrise and very friendly staff. Contact No: Phone: +63-32-254 2510 (Cebuano) or +63905-263 2914 (c/o Mike: English and German) and 63926-8473640 (c/o Charito: Cebuano/Filipino).
Another good choice is Blue Coral Beach Resort. For as low as P1500, a big fan room with two double bed can be yours. It is on the other end of the beach from Mike and Diose's / Aabana. One good thing about this hotel is that they have a fantastic view of sunrise and sunset. At night,  try bumming around in their open air bar 🙂 Contact details: Sonia de Dios (Philippines) Mobile: +639263050827/+639155086134/+639205506208; Telephone/Fax: +63(32)4371021
Top-Rated Budget Accommodations in Malapascua Island
Romantic Place Guesthouse
Malapascua Island
Starts at 375 PHP

Malapascua Thresher Cove Resort
Malapascua Island
Starts at 400 PHP

Malapascua Budget Inn
Malapascua Island
Starts at 425 PHP

Aabana Beach Resort
Malapascua Island
Starts at 650 PHP
Top-Rated Hotels in Malapascua Island
Blanco Beach Resort
Malapascua Island
Starts at 3,000 PHP

Buena Vida Resort & Spa
Malapascua Island
Starts at 3,000 PHP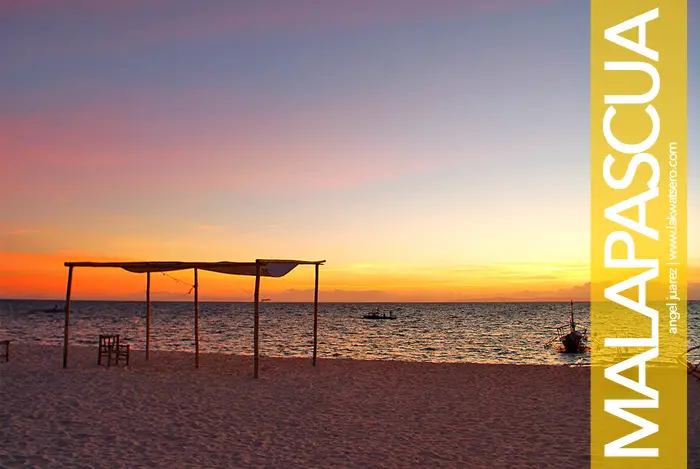 What to do in Malapascua
Diving/snorkeling: The dive sites of Malapascua and surrounding waters include North Point, Monad Shoal, Gato Island, Lighthouse, Lapus Lapus, Chocolate Island, North Wall, Ka Osting, Sunken Island, Nunez Shoal, Kalanggaman Island, The East Side, The Sand Patch, Twins, House Reef, Maria's Point, Buhoc Point, Maripipi, Chicken Curry Island, Shore Diving, Doña Marilyn Wreck, Don Macario Wreck, Tapilo Japanese Wreck and Pioneer Japanese Wreck.

Beach hopping: Lapus-Lapus Beach, Los Bambos, Langub Beach, Bounty Beach

Climb the Malapascua Lighthouse and have a 360-degree view of the island
Beach sports: volleyball, frisbee
Cliff jumping
Arrange a trip  to Kalanggaman Island, the organizers usually packaged it with a lunch
Visit Bantayan Island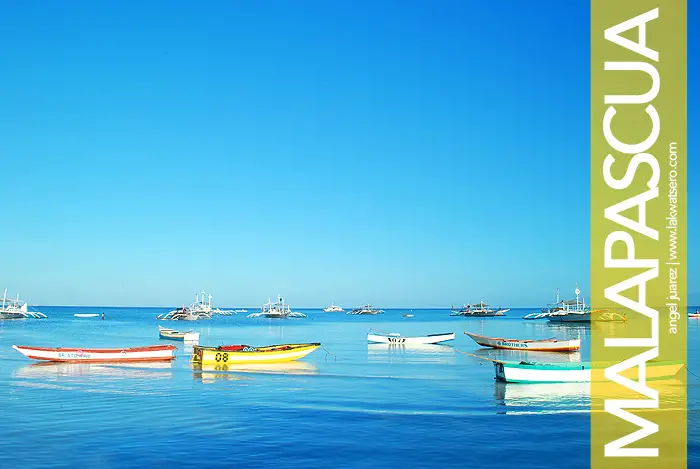 Sample Malapascua Weekend Itinerary
Day 1
0600H: Assembly in Cebu Nort Bus Terminal / Breakfast
0700H: Bus: Cebu City to Maya Port
1100H: Arrive in Maya Port
1130H: Boat: Maya Port to Malapascua
1200H: Arrive Malapascua / Proceed to Hotel / Check-in
1230H: Lunch
1300H: Back in Hotel / Rest
1330H: Island Tour: Lapus-Lapus Beach, Los Bambos, Lighthouse and Langub Beach
1800H: Back in Hotel / Wash-up / Fix-up / Rest
1900H: Dinner
2100H: Socials /Lights out
Day 2
0500H: Call Time / Sunrise at Bounty Beach
0600H: Breakfast
0700H: Free time / Bounty Beach
1030H: Rest / Wash-up / Fix-up
1130H: Check out / Proceed to Port
1200H: Boat: Malapascua to Maya POrt
1230H: Arrive in Maya Port / Lunch
1330H: Bus: Maya POrt to Cebu
1800H: Arrive in Cebu City
Tips
There are numerous dive shops in the area, but we chose Divelink Cebu (Contact No: 63-32-4370044/+639272470723/+639262586833), a dive shop owned by a Filipino. They charged us a reasonable P1,000 per dive, exclusive of gears and equipment rentals. I was satisfied with their worth recommending service, and I would definitely dive with them again. For a complete list of dive shops in the area, visit this site.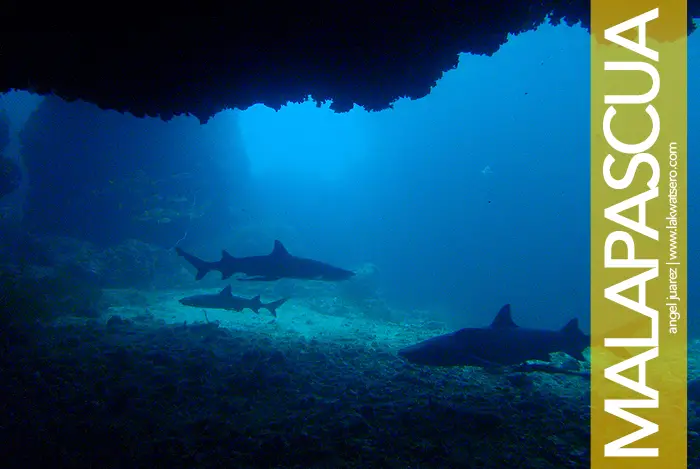 Although they say that Monad Shoal guarantees daily sighting of Thresher Sharks, there are times that the sharks don't show up specially when they are disturbed by large contingents of divers.
Food in the island is not a problem. There are lots of restaurants in the area offering various specialties – American, Italian, Filipino, etc. One of the favorites is the Ging-ging's Flower Garden offering variety of cheap choices
Mobile signal is available in the island
Bring cash! No ATM and no establishment accepts credit card or traveler's checque.
Best months are from November to June
*First Published: 10-Oct-2012 | Updates: 19-Aug-2015; 01-Nov-2017; 15-Jul-2019; 29-Jul-2019; 26-Apr-2020