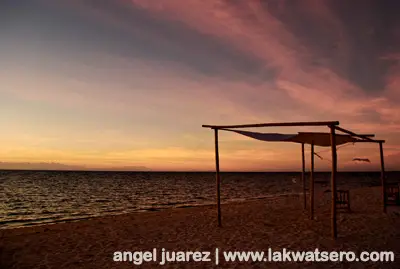 For years, this northernmost island of Cebu is a haven for scuba divers aiming to have an encounter with the Thresher Sharks – the Malapascua Island. The island has been synonymous to the Threshers since it is the only known place in the world that guarantees daily sightings for sharks of this kind.
A barangay of the town of Daanbantayan, Malapascua is five hours away from the city capital. The island boasts of world class diving spots and white sand beaches, making it a popular travel destination for both local and foreign tourists, divers and non divers alike.
The town's name is derived from two Spanish words "mal" and "pascua", translated in English as "bad" and "Easter" or Bad Christmas. According to locals, Spaniards named the island that way when they arrived there on a stormy Christmas.
Malapascua Island is a promise of a great dive and beach experience. It is worth the quite strenuous trip. So next time you visit Cebu, head north and experience the sea, sand and sun of Malapascua.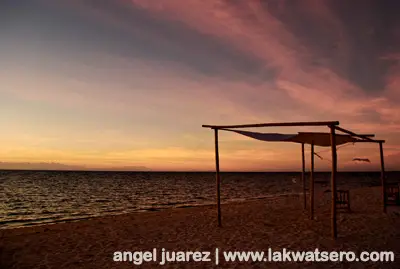 Going There
Cebu City is where tourists usually touch down before going to Malapascua. From Cebu City, catch a bus in Cebu North Terminal going to Maya for a four hours ride. Mostly non-air-conditioned, they leave the terminal almost every hour, charging P90.00 for the trip.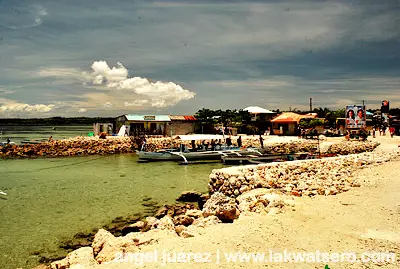 In Maya port, ride a public boat to Malapascua. The boat ride is approximately 30 minutes for P50.00, be sure to reach Maya port before 3PM because the last public boat departs to Malapascua at 3PM. In Malapascua, you need to transfer to a small paddle boat called tunda to reach the shore, the boat cannot dock to the shore specially during low tide.
If you are coming from Leyte, there are buses to and from Bogo City, Cebu. These buses cross Camotes Sea via Ro-Ro barges in Palompon, Leyte and Bogo City. From Bogo City, Maya is about an hour ride.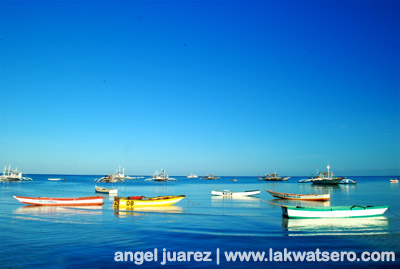 By Air
Going to Cebu City from any point the country is easy. Being a prime Visayan city, it serves as a hub of most airlines and shipping companies. There are direct flights to Cebu from Manila, Davao, Cagayan de Oro, Zamboanga, Puerto Princesa, Legaspi, General Santos, Surigao, Siargao, Clark, Dipolog, Ozamis, Butuan, Dipolog, Roxas, Caticlan, Dumaguete, Bacolod and Iloilo via Philippine Airlines, AirphilExpress, Cebu Pacific Air and Zest Air.
Cebu City is also accessible from major Asian cities with direct flights from Tokyo, Hong Kong, Singapore, Incheon, Kota Kinabalu, Kuala Lumpur, Shanghai, Taipei and Qatar.
Via Land/Water
Cebu is accessible via ferry ride from different ports of call in the country. Numerous shipping lines link the two cities to the others, these include SuperFerry, Negros Navigation, Cokaliong Shipping, Montenegro, SuperCat and OceanJet, among others.
By land from Mainland Luzon, Cebu can be reached by bus from Manila through Batangas via RORO passing Masbate or by traversing the Eastern Philippine Highway passing to Bicol, RORO to Samar and Leyte before crossing via RORO again to Cebu City.
Where to Stay
Accommodations in Malapascua ranges from as low as P300.00 for single fan room during lean season to a fancy air-conditioned room that goes by the thousands.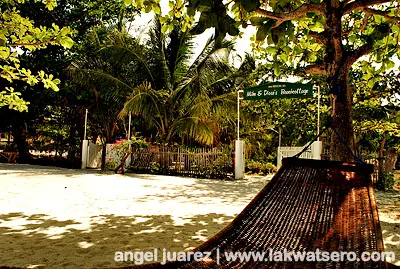 But on my visit to Malapascua, I stayed at Mike and Diose's Beach Cottages. They have P400.00 per night beachfront fan room (shared bathroom) with free breakfast. They also have bigger air-conditioned rooms. The place has a great beachfront, a fantastic view of sunrise and very friendly staff. Contact No: Phone: +63-32-254 2510 (Cebuano) or +63905-263 2914 (c/o Mike: English and German) and 63926-8473640 (c/o Charito: Cebuano/Filipino).
Another great choice is Blue Coral Beach Resort. For as low as P1500, a big fan room with two double bed can be yours. It is on the other end of the beach from Mike and Diose's / Aabana. One good thing about this hotel is that they have a fantastic view of sunrise and sunset. At night,  try bumming around in their open air bar :)Contact details: Sonia de Dios (Philippines) Mobile: +639263050827/+639155086134/+639205506208; Telephone/Fax: +63(32)4371021
For a complete and updated list of accommodations in the island, please visit this site.
Activities
Diving/snorkeling: The dive sites of Malapascua and surrounding waters include North Point, Monad Shoal, Gato Island, Lighthouse, Lapus Lapus, Chocolate Island, North Wall, Ka Osting, Sunken Island, Nunez Shoal, Kalanggaman Island, The East Side, The Sand Patch, Twins, House Reef, Maria's Point, Buhoc Point, Maripipi, Chicken Curry Island, Shore Diving, Doña Marilyn Wreck, Don Macario Wreck, Tapilo Japanese Wreck and Pioneer Japanese Wreck.

Beach bumming

Climb the Malapascua Lighthouse and have a 360-degree view of the island
Beach sports: volleyball, frisbee
Arrange a trip  to Kalanggaman Island, the organizers usually packaged it with a lunch
Visit Bantayan Island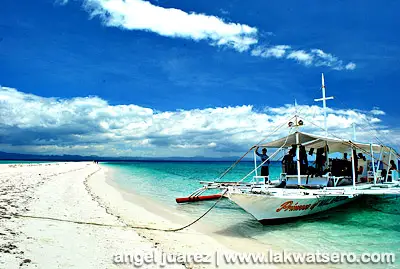 Tips
There are numerous dive shops in the area, but we chose Divelink Cebu (Contact No: 63-32-4370044/+639272470723/+639262586833), a dive shop owned by a Filipino. They charged us a reasonable P1000 per dive, exclusive of gears and equipment rentals. I was satisfied with their worth recommending service, and I would definitely dive with them again. For a complete list of dive shops in the area, visit this site.
Although they say that Monad Shoal guarantees daily sighting of Thresher Sharks, there would be times that they don't show up specially when they are disturbed by large contingents of divers.
Food in the island is not a problem. There are lots of restaurants in the area offering various specialties – American, Italian, Filipino, etc. One of the favorites is the Ging-ging's Flower Garden, the food is good (if they can only get rid of the flies.)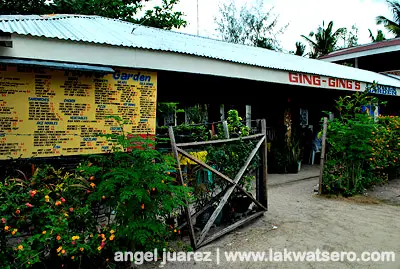 Lakwatsero Experiences
(Visited 163 times, 2 visits today)
Follow @thelakwatsero on Instagram: