Moalboal Travel Guide: How to Get There, Where to Stay, Activities, Sample Itinerary & More
Categories

Travel Guide, Visayas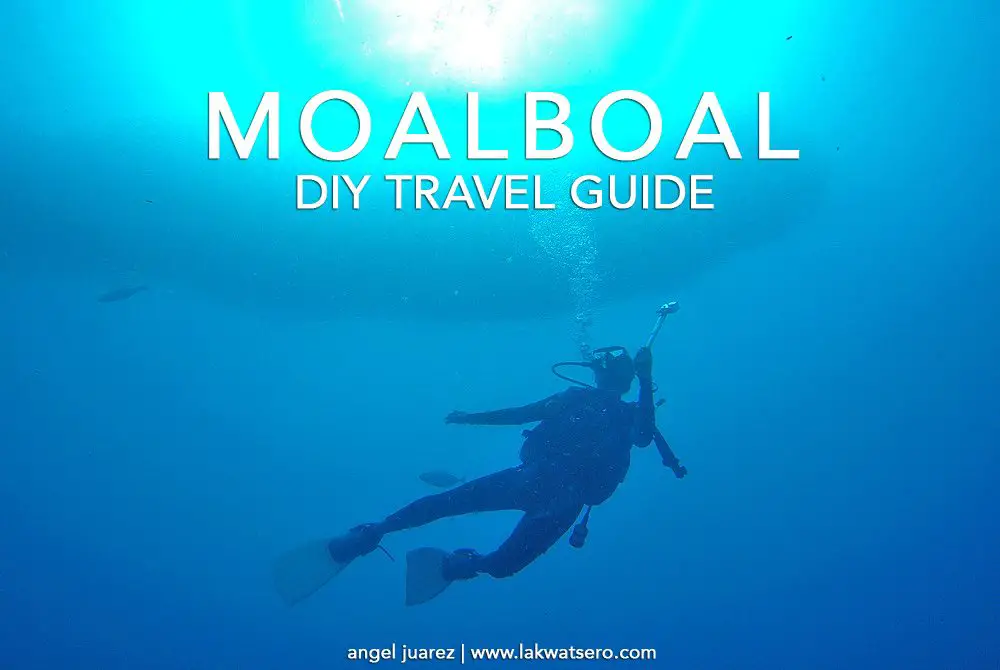 Moalboal, a two hours drive from Cebu City is a gateway to some of the best diving spots not only in Cebu but in the entire Philippines. At first glance, it seems to be a sleepy town but its rich water is where all the action is.
Moalboal is a well known tourist and diving paradise due to its unspoiled fine white sand beaches and diverse marine life. Divers and snorkelers will enjoy the rich and colorful underwater life of its numerous dive sites, which include Pescador Island, home to hammerhead sharks and the famous sardine run. Dive shops are located in Panagsama Beach in Basdiot. Beach bummers on the other hand can stroll in the white beach of Basdako.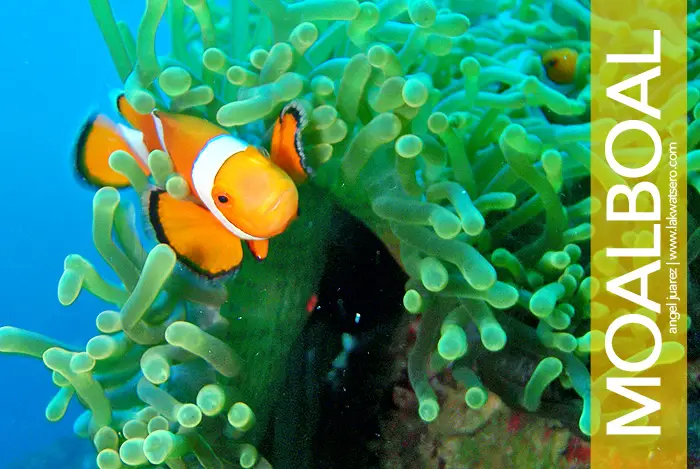 Whether you are an adventure lover or a laid back type, Moalboal promises a relaxing and fun getaway that will surely make your stay in this lovely town worthwhile.
How to Get to Moalboal
From Cebu City
From the capital of the province, Moalboal is three hours drive by public bus. Librando and Ceres buses going to Moalboal are located in the South Bus Terminal of the city capital. Fare for non-aircon bus starts at P90.00 and P110.00 for aircon bus.
Meanwhile, vans that ply Cebu City to Moalboal are stationed in One Citilink Terminal, a few meters away from the South Bus Terminal. Travel time is considerably shorter at two hours, fare is P100.00.
To go to Panagsama Beach or White Beach, hire a trike or habal-habal to get you there, fare cost around P80.00 per trip.
From Dumaguete
It is also possible to reach Moalboal via Dumaguete within two to three hours. From the city, catch a minibus or multicab to Sibulan Port for a minimum fare. Ferries going to Santander and Bato in Southern Cebu dock in Sibulan Port. You have an option to ride the fast craft (~P60.00) or pumpboat (~P50.00), terminal fee included. It would be better to catch a boat to Bato, since it is nearer to Moalboal. Upon reaching the Port of Bato, take a trike (~P20.00) to the highway where buses to Moalboal pass. Bato to Moalboal is around 2 hours by bus, fare is approximately P60.00.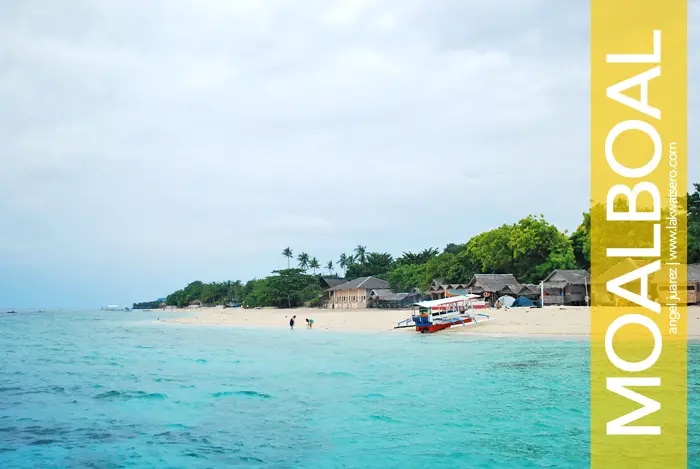 Where to Stay in Moalboal
The Panagsama Beach in Basdiot is where tourists usually stay in Moalboal. Panagsama Beach is home to variety of hotels and dive shops. For backpackers and budget travelers, Moalboal Backpackers Lodge have dormitory rooms for as low as P250.00 per night per person and private rooms for as low as P500 per night. The whole area is wi-fi free.
For booking, reservation or more information, visit their site: www.moalboal-backpackerlodge.com or contact them at +63-32-4743053/+63905-2278096/+63908-6076240, email info@moalboal-backpackerlodge.com.
Top-Rated / Highly Recommended Accommodations in Moalboal
The Blue Abyss Resort
Basdiot, Moalboal
Starts at 1,500 PHP

Pescadores Seaview Suites Moalboal
Basdiot, Moalboal
Starts at 2,300 PHP

Mangoes Place
Basdiot, Moalboal
Starts at 1,400 PHP

Panagsama Beach House
Basdiot, Moalboal
Starts at 3,500 PHP
Top-Rated Budget Accommodations in Moalboal
JJ's Place
Basdiot, Moalboal
Starts at 600 PHP

Bamboo Huts
Basdiot, Moalboal
Starts at 600 PHP
What to Do in Moalboal
Diving/snorkeling: The dive sites of Moalboal include Pescador Island, Sunken Island, Kasai, Plane Wreck, Tongo and Sampaguita among others, plus the marine sanctuaries in Basdiot and Saavedra.
Beach bumming in Basdaku
See the church ruins of Old Moalboal Church
Beach sports: volleyball, frisbee
Eat fresh seafoods in the restaurants in the area
Spelunking in Busay Cave
Side trip to Kawasan Falls in Badian
Visit the old churches of Boljoon, Oslob, Dalaguete, Carcar, Sibonga and Argao, all in Southern Cebu.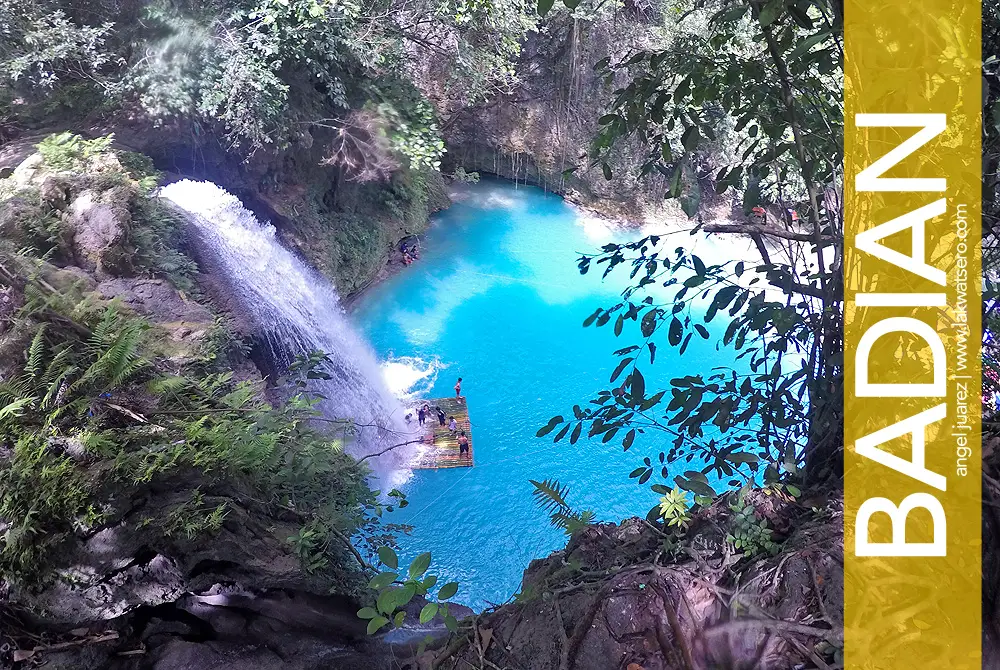 Sample Itinerary: Three-Day South Cebu Adventure
Day 1: Cebu City – Badian – Moalboal
Catch a bus from Cebu to Badian in the morning, go canyoneering in Matutinao River and end your adventure with a waterfalls massage in Kawasan Falls. At noon, proceed to Moalboal and find a place along Panagsama Beach. Swim with the Sardine Run in the in the afternoon and laze in the White Beach for sunset afterwards.
Day 2: Moalboal – Samboan – Oslob
Go waterfall hopping! See Alegria's Cambais Falls and Samboan's Dao Falls, Binalayan Falls and Aguinid Falls. Drive towards Oslob in the afternoon and get a room at Cancua-ay Beach. Spend the rest of the afternoon and the sunset in Sumilon Island.
Day 3: Oslob – Boljoon – Dalaguete – Cebu City
Get up early for the sunrise then drive to the heritage town of Boljoon after breakfast. Proceed towards Barangay Mantalongon of Dalaguete and see the ragged roof of Cebu at Osmeña Peak. Don't forget to take home a pack of Carcar's famous chicharon on your way back to Cebu City.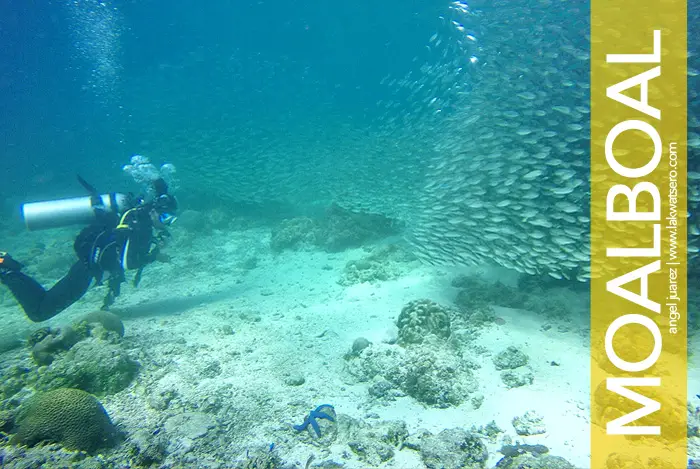 Tips
There are a lot of restaurants and kitchenettes in the area, but prepare to shell out at least P100.00 per meal, but the servings are quite big. Check out Little Corner Restaurant, they offer some great seafood dishes.
For divers, the most popular dive shop is the Savedra Dive Center in Panagsama. There are three scheduled dives per day, 7AM, 10AM and 2PM. They offer discounts for locals. Savedra Dive Center is a premier dive shop that puts safety above all.
Another great choice is Cebu Dive Center, they offer cheaper diving rate without sacrificing safety, and they are really fun to be with. Shout out to DM Geom 🙂
For no divers, Cebu Dive Center and other resorts organize island hopping and snorkeling open tours
First trip of vans from Cebu to Moalboal and Moalboal to Cebu are both at 6AM, the last depends on the passenger volume
(Visited 1,779 times, 12 visits today)