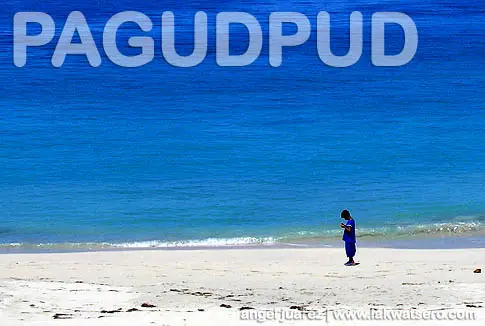 Pagudpud, Ilocos Norte on the northern shore of the main island of Luzon, Philippines is the place to be if you love the beach minus the crowd. Its white sand, pristine beaches and crystal blue waters are the reasons for tagging this place as "Boracay" of the north. It is said to have the longest contiguous white sand with mighty waves and strong winds in the Philippines, making it another haven for surfers.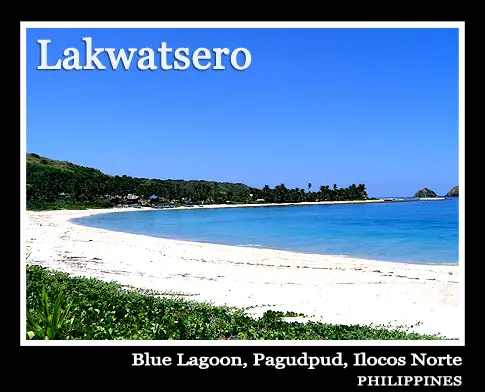 But Pagudpud is not only about the beach, this coastal town, which was formerly a part of its neighboring town of Bangui, greets its visitors with its beautiful sceneries and serene atmosphere, thus slowly making its own niche in the tourism map of the Philippines. Stop in Patapat Viaduct, trek to Kabigan Falls, swim in Blue Lagoon, surf the waves, watch the picturesque sunset and experience the hospitality of its people.
Truly, Pagudpud promises everyone an unforgettable experience in this secluded paradise.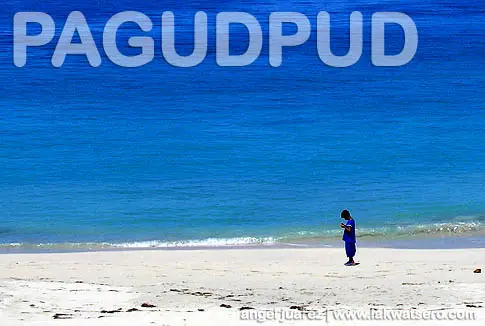 How to Get There:
Manila to Pagudpud by Land
Going to Pagudpud from Manila is an 10 hour bus ride. Florida Bus Line (Contact No: 731-4473, 781-5894) has a direct trip to Pagudpud daily for P500.00 (~$12), its terminal is in Sampaloc, Manila. Partas (Contact No: 725-1740, 725-1256, 725-7303, 724-9820), Baliwag (Contact No: 524-7111, 525-1067, 525-3064, 525-6769, 525-2338, 525-2294), Fariñas (Contact No: 743-8582) and other bus companies offer Manila-Laoag trips. From Laoag, it is a two-hour jeepney/bus ride to Pagudpud.
If you're coming from Tuguegarao, GMW Liner and Florida Liner buses bound to Laoag, Vigan or Abra pass through Pagudpud, fare is not more than P250.00.
Manila to Pagudpud by Air
Philippine Airlines and Cebu Pacific fly to Laoag from Manila, travel time is approximately an hour. From Laoag, there are local jeepneys serving Laoag-Pagudpud route or you can take the buses bound to Cagayan that pass through Pagudpud.
Clark to Pagudpud
For those coming from Diosdado Macapagal Airport in Clark Field, Pampanga, ride the shuttle or jeepney going to Dau Integrated Bus Terminal, fare is around P50. In Dau Terminal, look for buses going to Laoag. From Laoag, there are local jeepneys serving Laoag-Pagudpud route or you can take the buses bound to Cagayan that pass through Pagudpud.
Where to Stay:
Inexpensive resorts are located along the shores of Pagudpud, they offer cottage rental for as low as P500.00 (~$12.50) or even cheaper. But Lakwatsero recommends Saud Beach. If you are staying in Saud, try Polaris Beach Resort, it is in the same shoreline as the famous Saud Beach Resort but the rates are cheaper and the staffs are warm and hospitable. Hotel Accommodation at Polaris can go for as low as P1000.00/room during off-peak, good for three to four persons. Contact number is 09193078803 (Mean Santos)/09202396138 (Steven Santos).
Northridge Resort also in Saud has good reviews, contact number is 0920-2205089 (Tessie).
Transient houses are also available in Saud. Try Henry Udon (09202859087), his family owns a house near Polaris.
To go to Saud Beach, go to Baduang Market then take a Traysi to Saud.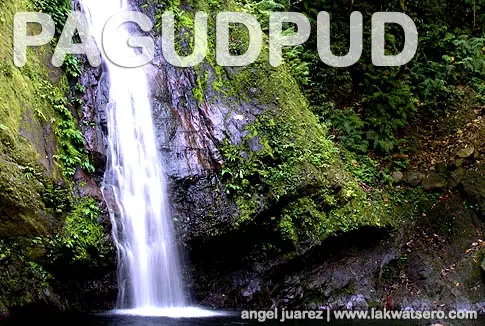 Activities:
Here is the list of the activities you can do to appreciate Pagudpud.
Swim and surf in the breathtaking Saud Beach
Tour Pagudpud on a trike (at least P600.00 as of January 2013)
Thirty minutes trek to majestic Kabigan Falls
Stopover at Patapat Viaduct with blue skies and blue sea waters as backdraft
See Bantay Abot cave, where waves hit the cliffs
Drop by Agua Paraiso, where waves hit the rocks
Enjoy huge wave and white sand in pristine Blue Lagoon (Maira-ira beach)
Witness Pagudpud sunset
Visit the Wind Mills of Bangui and Kapurpurawan Rock Formations and Cape Bojeador Lighthouse of Burgos
Explore Adams, Curimao, Laoag, Paoay and other attractions of Ilocos Norte
Head south and check out the UNESCO World Heritage Site of Vigan
(Visited 838 times, 11 visits today)
Follow @thelakwatsero on Instagram: