The Island of Negros' answer to the iconic peaks of Cebu's Mantalongon Range, Albay's Quitinday Hills and Bohol's Chocolate Hills is Hinakpan Mystical Hills, a group of conical limestone peaks in the highland of Guihulangan City, Negros Oriental.
Approximately 135 kilometers away from Dumaguete City and 100 kilometers away from Bacolod, Hinakpan Mystical Hills is composed of about 237 hills scattered in the village of Hinakpan, midway between the city proper of Guihulngan and Isabela town of Negros Occidental.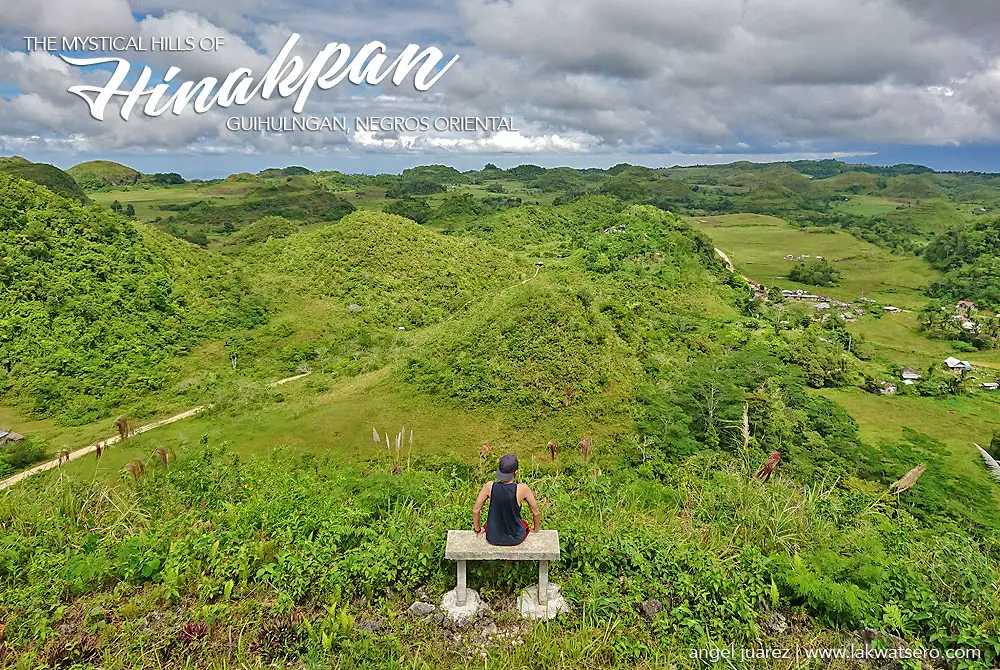 Hinakpan is a quiet and beautiful village with a temperate climate due to its high elevation. It is said that the village got its name from a variety of hardwood locally called "takpan" which is abundant in the area.
But the pride of the village is its picturesque peaks dotted with numerous conical hills. One of which was developed into a pilgrimage site now called Monte Calvario with stations of the cross and concrete stair steps leading to a huge cross atop. It also serves as view deck offering a 360-degree view of the surroundings. The trek takes only around 10 to 15 minutes.
The neighboring hill can also be climbed albeit caters to the adventurous ones since the trail is not as established as Monte Calvario.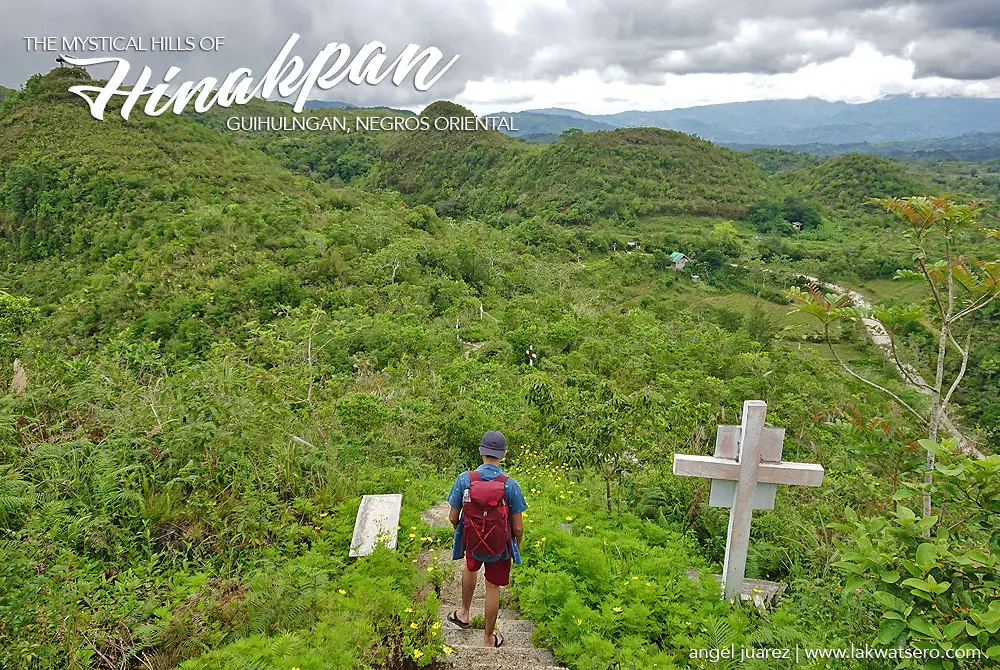 While in the area, might as well dropped by Kansalakan Enchanted River between the villages of Banwague and Balogo. Kansalakan Enchanted River features a deep and clean river, a popular bathing and cliff jumping site.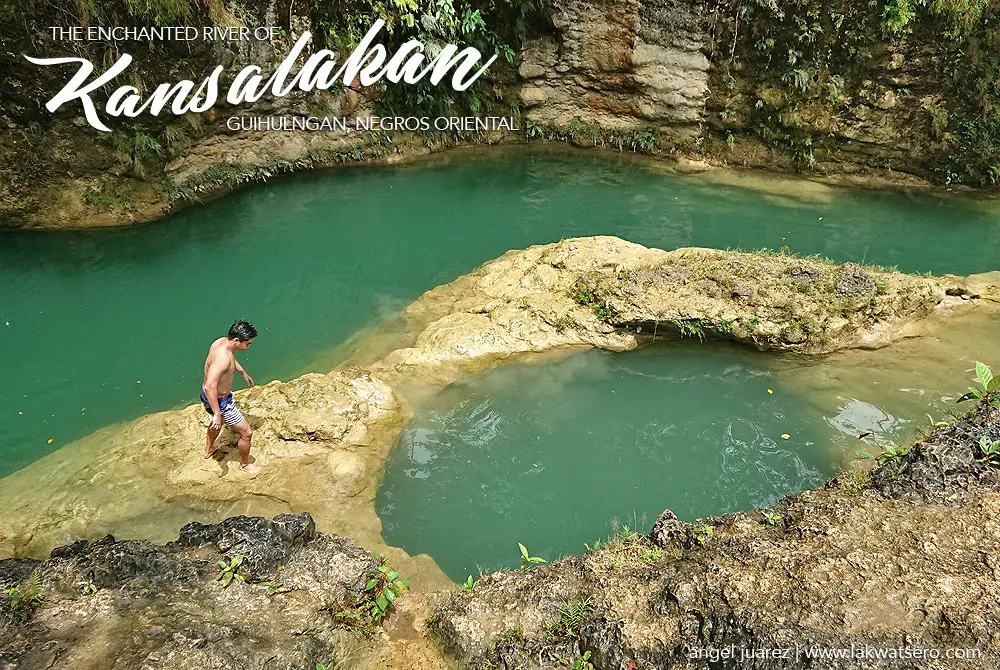 How to Get to Hinakpan Mystical Hills
From Cebu City
The fastest way to get to Hinakpan Mystical Hills from Cebu City is by taking a fast craft or ferry from Toledo City to San Carlos in Negros Occidental. Buses from Cebu City to Toledo City are stationed in Cebu South Bus Terminal while v-hire terminal is in Jonquera Street near University of San Carlos and Colon Street.
When you reach San Carlos Port, you may take a bus going to Guihulngan and a single motorcycle to Hinakpan. Total travel time is at least 4 hours.
Here's a step-by-step guide:
Van to Toledo City from Cebu South V-Hire Terminal – P110 / 2 hours
Trike to Port of Toledo – P10  / 5 minutes
Ferry to San Carlos – Fast Craft P225 / 45 minutes | Slow Ferry P165 / 2 hours; Terminal Fee: P20
Trike to Bus Terminal – P10  / 5 minutes
Bus to Guihulngan – P83 / 1 hour
Single motorcycle to Hinakpan – P150 (one-way) 45 minutes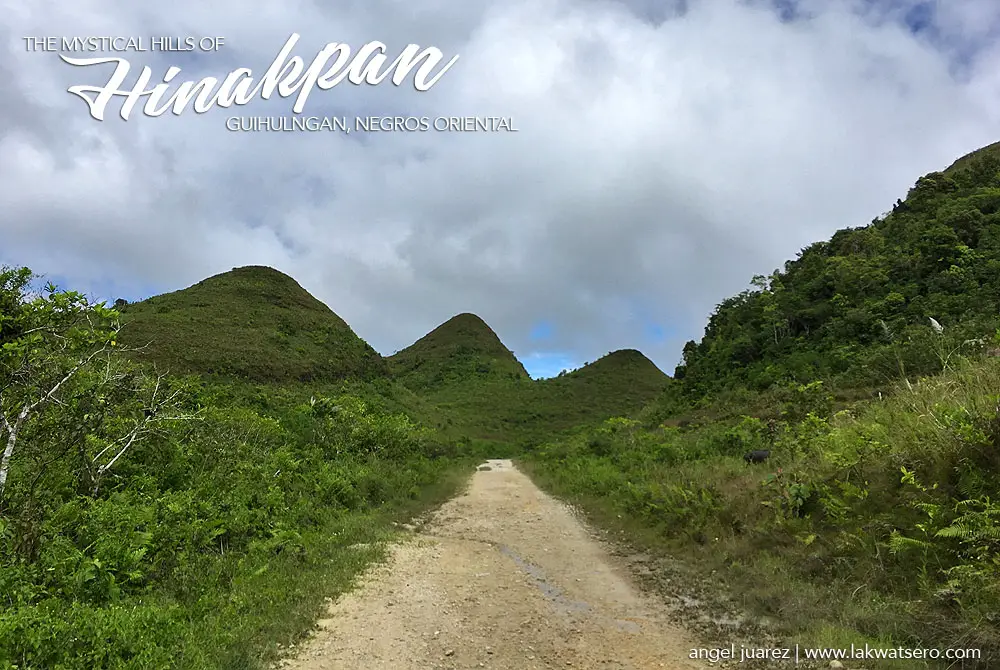 From Dumaguete City
If you are coming from Dumaguete City, you may take a bus or V-hire to Guihulngan. An air-conditioned bus fare costs around P170 and takes about 3.5 hours while v-hire fare is around P130 for a travel time of about 3 hours. In Guihulngan, take a 45-minute single motorcycle ride to Hinakpan at around P150 per person one-way.
From Bacolod City
There is no direct bus from Bacolod City to Guihulngan, one must take a San Carlos bound bus and another bus going to Guihulngan. Please avoid San Carlos via Escalante as it passes on the northern coast and takes long, take the San Carlos via Murcia as it is a shorter route. At San Carlos, you make take a bus going to Guihulngan and a single motorcycle to Hinakpan.