To end this series of posts for my 2010 hangover, let me share with you the best foods I have tasted last year. Surprisingly, I haven't been to Butuan City in 2010, therefore Margie's Kitchen's Beer Battered Fish Fillet was not on the list. Nevertheless, there were a lot of food discoveries last year that are worthy for this list.
Lakwatsero's Best Foods of 2010
Cakes of Calea and Felicia, Bacolod, Negros Occidental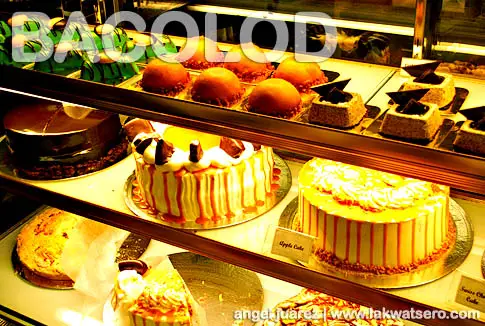 September – Just the thought of eating the yummy Chocolate Mudpie (P85.00) of Calea or the luscious Dulce de Leche Cheesecake (P75.00) of Felicia makes me want to fly to Bacolod now. Bacolod City will never be Sugar Capital for nothing. Cakes slice price starts at P60.00.

Pesto Pasta with Chicken of Vienna Kaffeehaus, Cagayan de Oro, Misamis Oriental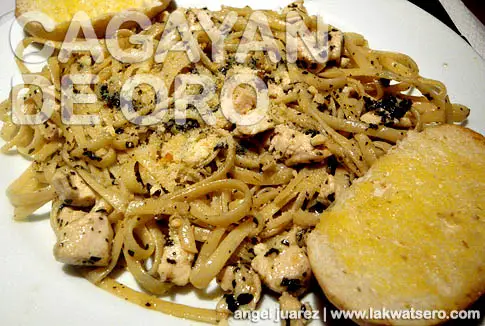 September, October – A taste of Austria in Cagayan de Oro, Vienna Kaffeehaus serves the best Pesto Pasta in town, making this restaurant one of my new favorite places to satisfy my cravings when in Cagayan de Oro. Vienna Kaffeehaus has branches in Cebu too. Pesto Pasta with Chicken is at P140.00 per serving. And oh, their cakes are great also!
Margarita Pizza of Bistro Coron, Palawan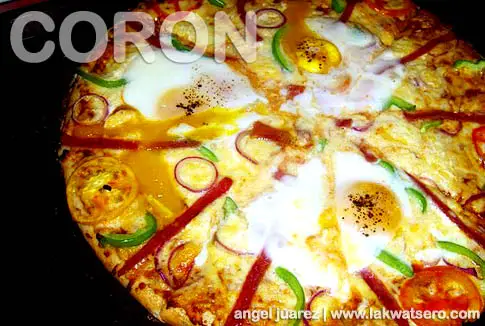 October – Tomato, onion, garlic, bell pepper, ham, cheese and a freshly cracked egg topped in a whole pizza, perhaps only Bistro Coron serves that. One of the best pizzas I have ever tasted at P199.00 (S), P299.00(M) and P499.00(L) for the whole pizza. Make sure to drop by here after a day in the water 🙂

Vegetarian Pasta of Yogurt House, Sagada, Mt. Province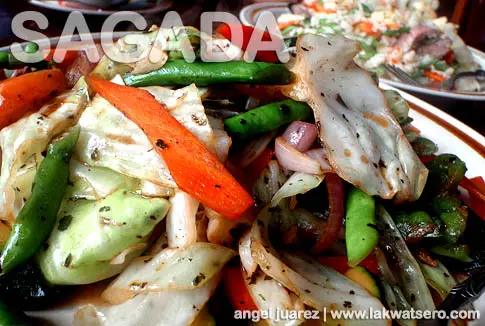 November – I regret that it took me so long for me to try Sagada Yoghurt House's Vegetarian Pasta, only in my last visit did I discover my new favorite in this shop. A linguine pasta topped with fresh veggies sauteed in olive oil! Perfect at P160.00 per serving, good for two.
Tubbataha Salad of Kalui, Puerto Princesa, Palawan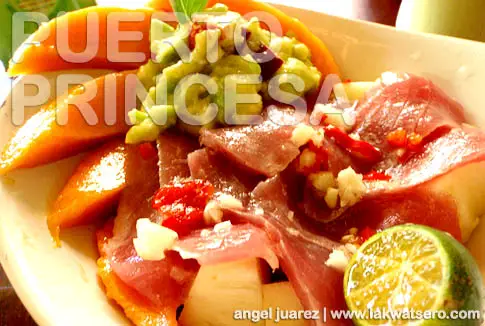 June – A unique offering from Kalui, Tubbataha Salad is mixed fruits topped with raw tuna and mashed mixture of avocado, garlic, macopa (malay apple/wax apple) and onion on a homemade Palawan Dressing. A must try at P165.00 per serving.

There you go, that puts an end to my 2010 hangover. Time to look forward to 2011 as I embark to another year of fun dives, travels, adventures and pigging out, with Tubbataha, Batanes, Tawi-Tawi, Vietnam, Cambodia, India, Nepal, Australia and a lot more on sight 🙂
Thanks again for all your support!