I am writing this notes from my current address at the moment, at room 2203 of Hilton Cebu Resorts and Spa, Mactan Island, Lapu Lapu City. I am staying in the highest floor of a five star hotel and the highest establishment in the island, overlooking the city horizon, the beach and the sea.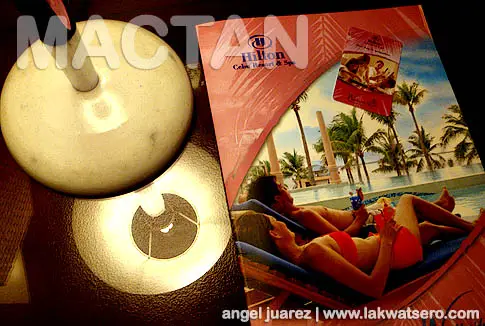 It really feels good to have a comfortable bed and pillow in a luxurious room with a great view of the city during an out of town trip. This is in total contrast with my usually published budget trips and experiences.
Definitely, this is not the crossroad of my adventures. I won't be and I don't see myself staying in luxurious rooms in every place I visit. In fact, I won't be experiencing  this if not for my winning in Cebu Pacific Wandering Juan Blog Awards 2010.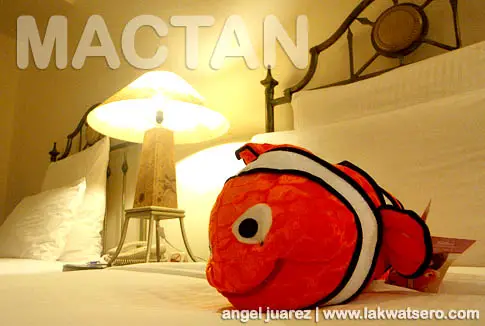 So I will be spending my weekend in the lap of luxury, and I want to savor and enjoy this once in a lifetime experience. I haven't seen the entire resort yet since I arrived close to midnight (thanks to my delayed flight), but the welcome ambiance looks very good and elegant. My room, ah, just take a look at the images 🙂 These were taken using my Olympus Tough 8000, since my DSLR is under repair 🙁
My room mate and dive buddy, Ate Claudia, will be arriving later, and we will be having some fun dives in the waters of Mactan today, our first dive for the year, the road to Tubbataha Liveaboard in May 2011.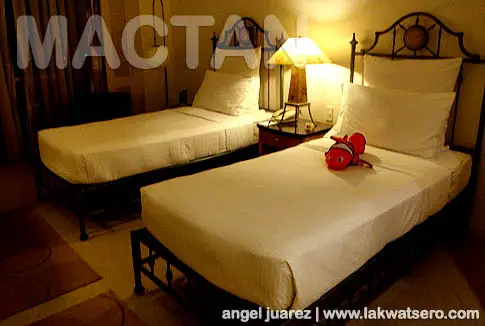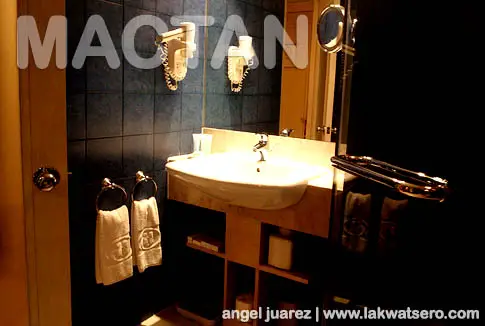 By the way, I am using my mobile broadband since the internet access here is not free (thanks Globe Supersurf 50 Internet All Day for good connection). It is in fact expensive, P497 for an hour is too much. I was really surprised. But then I realized that I came here not to surf the net. I think the hotel discourages being online thus the high rate. The hotel promotes pure relaxation, enjoyment and fun with the beach, their good facilities and most of all quality time with your loved ones sans distraction from work or from online life, which I am defying right now 🙂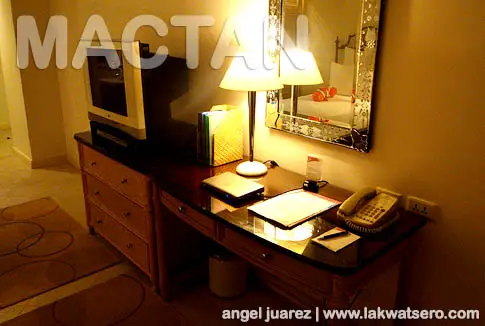 So much of these personal rants, but before I curl under my sheet and see stars in my dreams, here's wishing that you are all here with me. Good morning Cebu:)