In summer of 2013, I ventured in the islands of Balabac with a sole intention to see the old lighthouse of Cape Melville. Never did I imagine that the place will move me so deeply. Today, the place has become one of the most sought after offbeat destinations in the Philippines! I came up with this guide to share what I have learned based on my experience and to make it easier for you to plan your visit to this side of Palawan. Provided in this Balabac travel guide are latest information on hot to get there, accommodation, activities, sample itinerary, budget and more.
About Balabac
Balabac is a secluded and raw paradise in the farthermost and south-westernmost tip of the province of Palawan. Where virgin island beaches and perfectly turquoise water are normal scenery, the chorus of rare birds and animals is the typical music!
Situated in the rich water of Sulu Sea, Balabac is a group of 31 islands and islets blessed with unspoiled fine sandy beaches, endemic flora and fauna and rich marine life. It is the last of the last frontier, set in the congruity of the Molbog tribe and the local people.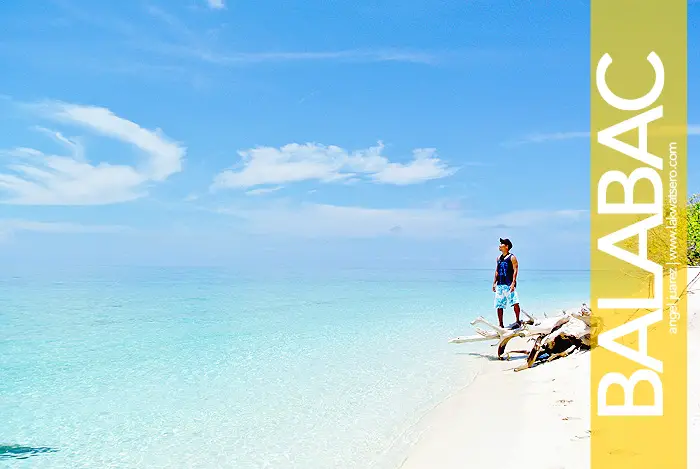 Balabac is one of, if not the most diverse and dense bio-diversities in the world. It is home to endemic mouse deer known locally as pilandok, countless species of endemic and migratory birds, rare plants and insects, 27 true and 34 associated species of mangrove, giant Sulu Sea Pearls and variety of marine species such as sharks, dolphins, tuna, whales, rays, sea turtles and a whole lot more!
Visit Bugsuk Island, bask on its wide stretch of fine white sandy shore and see its huge population of mouse deer; trek to the century old Spanish era lighthouse of Melville; see the old and forgotten fort of Balabac in Ulitan; find the hidden waterfalls in the mountains; immerse with the unique culture of Molbog tribe; dive the unbelievably vivid underwater world of Sulu Sea, Balabac Strait and West Philippine Sea.
Be mesmerized with the pink sand beach of Comiran Island; go island and beach hopping in Onuk, Candaraman, Matangala, Canabungan, Nasubata, Ramos, Bugsuk, Siksikan, Secam, Patongong, Lumbucan, Mangsee and other islands and sandbars that dot the archipelago; go firefly watching in Sebaring; for more daring adventure, see the crocodiles in the mangroves and rivers; choose your own adventure, explore on your own pace and discover the unexploited beauty of the place!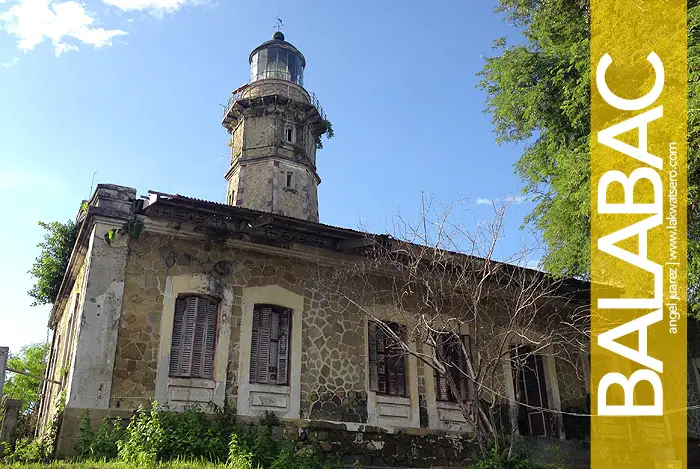 Live in the harmony of nature and culture, choose the road less traveled, follow the offbeat trail to Palawan's best – Balabac Islands!
How to Get to Balabac
By Air
Balabac has two airstrips, one in Bugsuk Island and one in Candaraman Island. Both can accommodate small aircraft although no commercial airline flies to these airstrips today. A new airport in the main island of Balabac is planned under Public-Private Partnership program of the government and intended for commercial operation but there is no timeframe set for this project yet.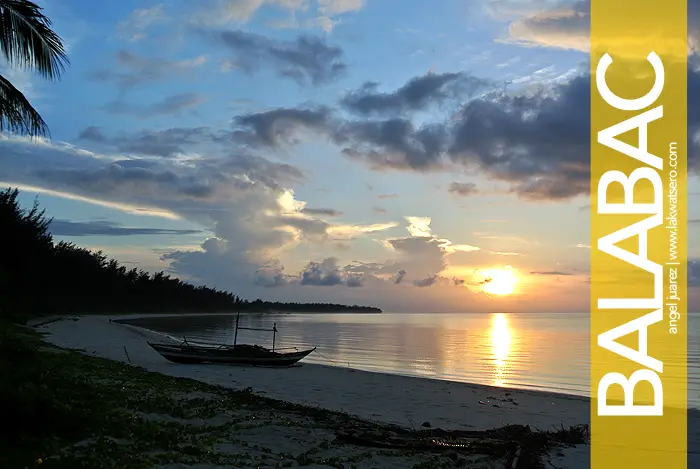 By Land and Sea
Rio Tuba in the town of Bataraza is the gateway to Balabac Islands. A public boat departs daily at around noon from Rio Tuba Port to mainland Balabac, travel time is approximately four (4) hours and fare is around P500 one-way. Take note that there is no fix schedule of boat departure as it depends on sea condition and passenger traffic. It is best to be there as early as 10AM. Alternatively, you can also proceed to Buliluyan Port, the southernmost village of Bataraza where you can charter a boat for at least P3000 to Balabac. Buliluyan Port is the nearest port of mainland Palawan to Balabac.
Rio Tuba is accessible by land from Puerto Princesa City. Buses and vans regularly depart from San Jose Terminal of Puerto Princesa to Rio Tuba starting at 4AM up to 9PM daily. Fare is for as low as P300 for non-aircon bus and as high as P500 for aircon shuttle or bus, travel time is approximately five (5) to six (6) hours.
Puerto Princesa City is connected by air from Manila via Philippine Airlines, Ais Asia Philippines, Cebu Pacific, Air Swift and Sunlight Air; from Iloilo and Cebu via Philippine Airlines, AirAsia Philippines and Cebu Pacific Air; and from Busuanga, Cuyo, San Vicente, Sipalay and Taytay via Air Juan.
By ferry, 2Go Travel serves Manila to Puerto Princesa via Coron once a week. Meanwhile, Montenegro Shipping Lines and Milagrosa Shipping Lines have regular trips to Puerto Princesa from Iloilo via Cuyo.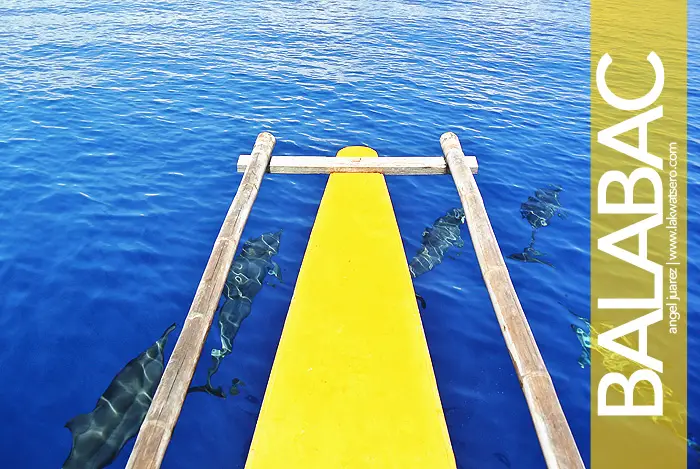 Going Around and Away
The municipality of Balabac is an archipelago of 31 island and islets, the main mode of transport is by boat. There is no public boat that goes from island to island since most locals here own one for their use. For tourists aiming to go on island hopping, you may charter a boat from the locals but there is no standard tariff for boat rental, rate depends on boat capacity and distance of travel but it usually starts at P5000 per day for a boat that could fit a maximum of six passengers, meals not included.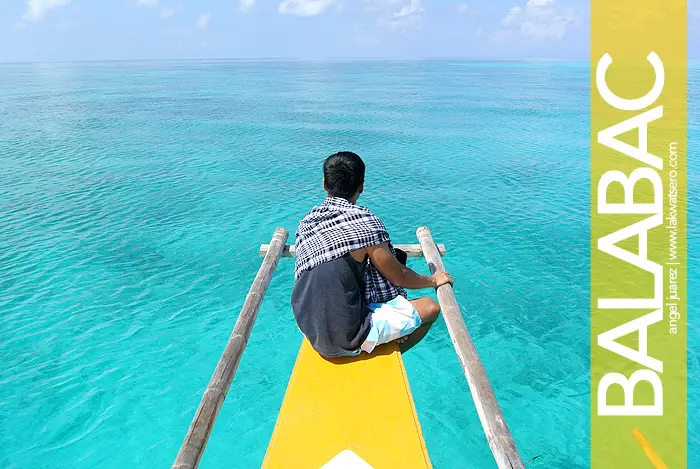 If you want convenience and hassle free all inclusive tours around Balabac, various local organizers mount packaged tours. Contact Balabac Island Safare the Best of Kap Andong Noe at +639182482366 or Rombo Balabac of Sir Renato Principe at +639291403125 for schedule and rates.
In the main island of Balabac, habal-habal or motorbike is the main mode of transportation around the town.
Going out of Balabac, catch the daily boat to Rio Tuba that leaves at around noon. Like the Rio Tuba to Balabac boat, there is no fix schedule of departure for it depends on sea condition and passenger traffic.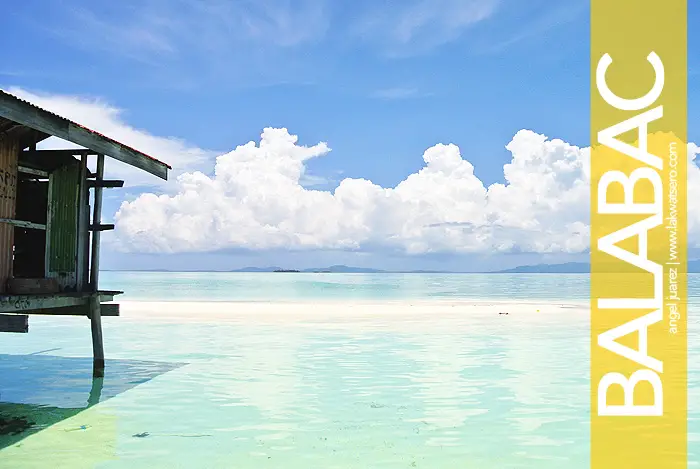 Where to Stay in Balabac
There is no high end resort in town, only small time lodging houses that are located in Balabac Poblacion. To date, here are two places where tourists can stay in the mainland:
JD Lodging House (Sing and Swing Karaoke Bar)
Poblacion, Balabac
MLK Lodging House
Poblacion, Balabac
Meanwhile, if you plan to stay outside of mainland Balabac, expect only basic accommodation in the outlying islands.
Onuk Island has few rooms to accommodate guests. The island is privately owned by the family of the Mayor of Balabac and prior arrangement is necessary for tourists visiting or staying in the island. You may get in touch with local officials for the arrangement.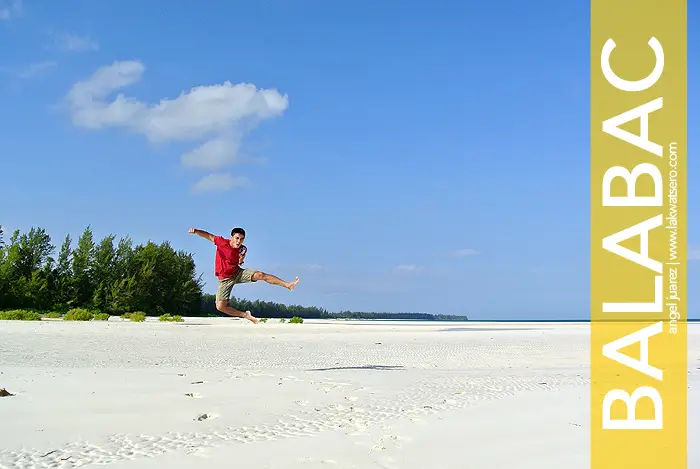 Another great place to stay is Punta Sebaring in Bugsuk Island. The place boasts of wide and long stretch of perfectly fine and white sand. One may pitch a tent or stay in the cottage owned by the family of Sir Renato Principe for a minimal fee.
There are other virgin islands and beaches in Balabac where you can pitch a tent, some are privately owned so it is advisable that a local guide accompanies you to these islands.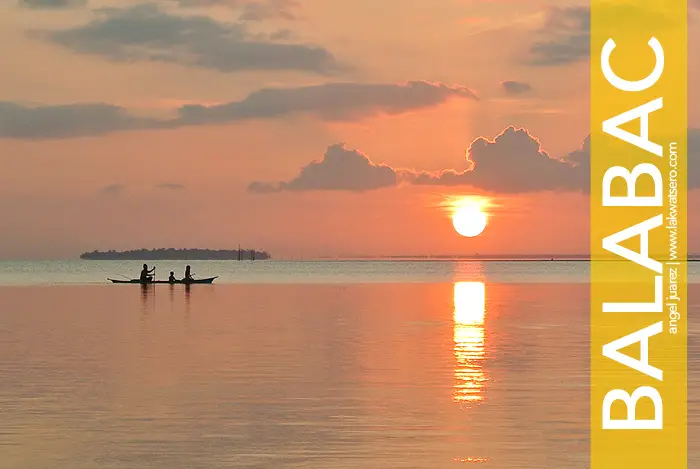 Things to Do in Balabac
Visit the century-old Spanish lighthouse of Melville
Bask in the wide and long stretch of fine and white sand in Punta Sebaring
See the beautiful mangrove areas of Sebaring, Bugsuk, Melville and other coastal areas in town
Enjoy the best view of sunrise and sunset
Go snorkeling, free diving or scuba diving (bring your own equipment)
Go island and beach hopping at Onuk (Roughton), Nasubata, Candaraman, Matangala, Canabungan, Ramos, Bugsuk, Bowen, Siksikan, Secam, Patongong, Pandanan, Lumbucan, Salingsingan, Mangsee and other islands, islets and sandbars that dot the archipelago
Visit the pink sand beach of Comiran Island
Dolphin watching
See the endemic mouse deer, wild monkeys, crocodiles and other animals in the wild
Bird-watching: Balabac is one of the best spots in the Philippines for bird watching as the archipelago is home to variety of migratory and even endemic birds like Grey Imperial Pigeon (Ducula pickeringii), Philippine Cockatoo (Cacatua haematuropygia), Blue-headed Racket-tai (Prioniturus platenae), Palawan Hornbill (Anthracoceros marchei) and Philippine Eagle (Pithecophaga jefferyi), among others
Go firefly watching at night
Immerse with unique culture of Molbog tribe
Trek Melville Peak, Italawon Peak and Malaking Ilog Peak
See the hidden waterfalls in the mountains of Balabac
Check out the Historical Marker in Ramos Island, the old Spanish Fort in Ulitan and the ruins of Spanish structure at the mouth of Larindon Bay (below the lighthouse of Melville)
Shop for Malaysian products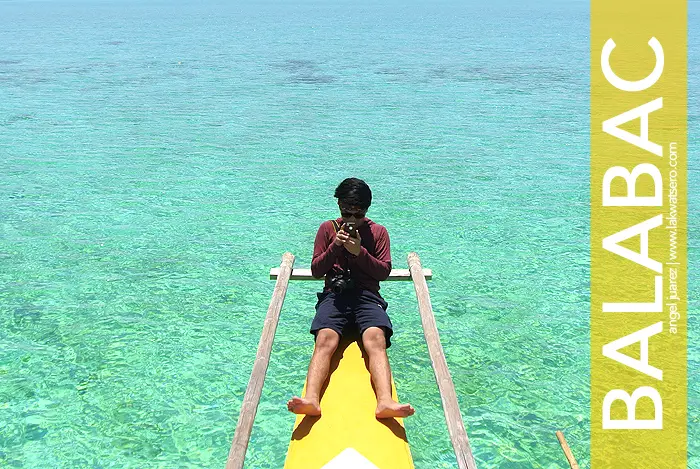 Sample Balabac Itinerary
Day 0:
2100H: Departure from Puerto Princesa to Rio Tuba (Bus)
Day 1:
0300H – 0330H: Arrival in Rio Tuba / Check-in at White Heaven Lodging
0330H – 1000H: Rest / Sleep
1000H – 1300H: Brunch / Assembly
1300H – 1600H: Rio Tuba to Punta Sebaring (Bugsuk Island)
1600H onwards: Free time at Punta Sebaring / explore the beach / sunset / dinner / lights off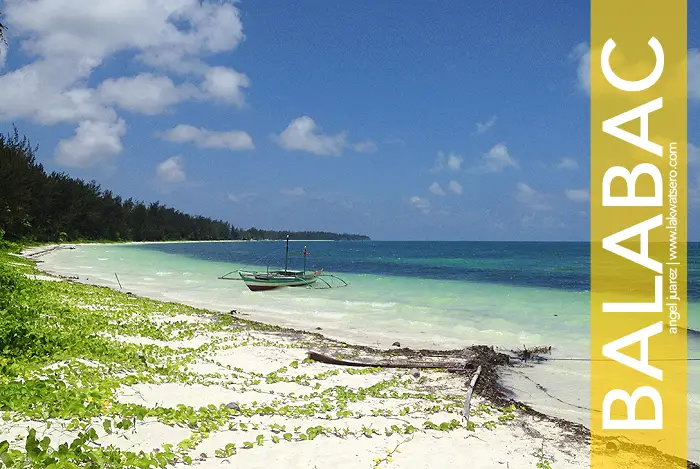 Day 2:
0600H: Call time
0600H – 0800H: Breakfast / pack-up
0800H – 1700H: Island Hopping (Nasubata, Onuk, Comiran) / Melville Lighthouse Trek
1700H – 1830H: Melville to Balabac Poblacion
1830H – 2000H: Arrival in Balabac Poblacion / dinner / proceed to lodge
2000H onwards: Check-in at JD Lodge (Sing and Swing / rest
Day 3:
0600H: Call time
0600H – 0800H: Visit the old fort in Ulitan and the unique coconut tree with branching trunk at Katogokan
0800H – 0900H: Breakfast / pack-up
0900H – 1600H: Island Hopping: Candaraman, Siksikan, Ramos Island (see the historical marker), Canabungan
1600H onward: Arrival in Punta Sebaring / free time / dinner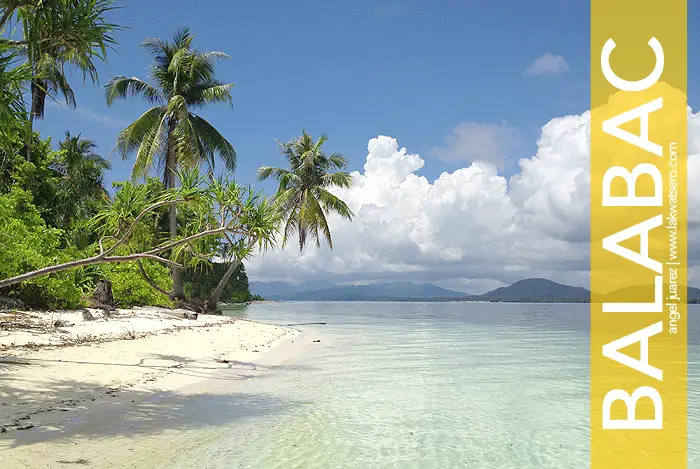 Day 4:
0600H: Call time
0600H – 0800H: Sunrise / brekfast
0800H – 1100H: Sebaring to Rio Tuba
1100H – 1200H: Proceed to shuttle terminal
1200H – 1800H: Rio Tuba to Puerto Princesa
Estimated Budget:
~P12,000 each for 4D/3N
~P10,000 each for 3D/2N
Tips
Entrance Fees:
Onuk Island – P1,500 per person;
Candaraman – P100 per person (Add P500 per group if overnight)
Comiaran – P100 per person
Canibungan – P150 er person (Add P500 per group if overnight)
Sebaring – P100
If you arrive early in Rio Tuba or you miss the boat to Balabac, there are lodging houses in Rio Tuba where you can spend the night. White Heaven Lodge near Rio Tuba bus terminal has P250/night for a very basic fan room with common CR. Other lodges in town are Corpuz Lodging, Duazo Lodging, Triple J Inn (the only one with wi-fi), Kharis Lucky Inn, Tagle Pensionne, RZ Lodge and Dolotte Lodge. Expect only basic accommodation from these lodges.
The cheapest way to experience Balabac is to join the organized tours of various travel groups.
Mobile signal of major networks are present in Poblacion Balabac and other parts of Bugsuk Island.
No ATM in Balabac and no establishment accepts credit card, debit card or traveler's checque. The nearest ATM is in the town of Rio Tuba in mainland Palawan.
Electricity in Poblacion Balabac and neighboring towns runs only from 12 noon to 12 midnight. No electricity in the outlying islands.
There are reported cases of Malaria and Filariasis in Balabac specially in the mountains and forest areas. Although rare now, take precautionary measures when visiting the town.
Bring insect repellant for protection against mosquitos and sand flies (niknik)
Foreigner are discouraged to visit the place due to security risks
Best time to visit is during summer (March to June)
Updates: 07-May-2014; 18-Feb-2017; 31-Dec-2017; 10-Mar-2018; 21-Apr-2019; 27-Jan-2020; 10-Aug-2021; 10-Mar-2023