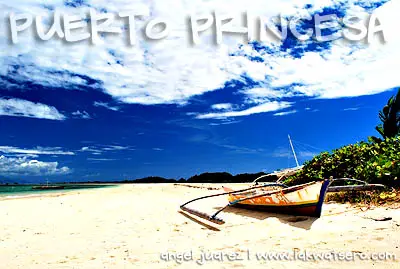 The heart of the Philippine's last frontier, Puerto Princesa is the second largest city in the Philippines in terms of land area and dubbed as the city in the forest.
Home to the world's longest navigable underground river – the Puerto Princesa Subterranean River National Park, a UNESCO World Heritage Site, the city boasts of being the only city in the country who has successfully balanced the harmony between the development and environment.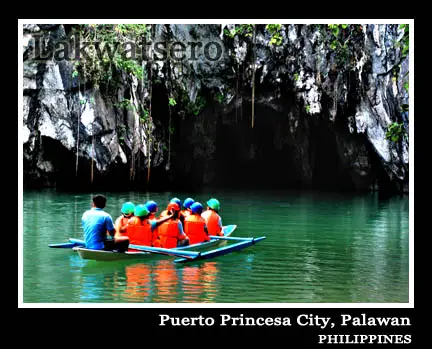 A model in local governance, cleanliness, environmental protection and conservation, the city is also considered as the Ecotourism Capital of the Philippines.
Enjoy island hopping in the white sand beaches and islands of Honda Bay, dive in its numerous sites, navigate the amazing underground river, indulge in its wide array of restaurants offering native foods and exotic delicacies, commune with nature and experience the genuine hospitality of Palaweños! Experience it all in Puerto Princesa!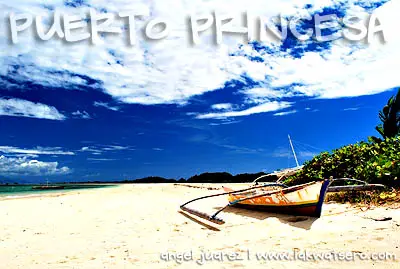 How to Get There
By Air
Puerto Princesa City is accessibly by air from Manila via Philippine Airlines, AirphilExpress, Cebu Pacific Air and Zest Air; from Cebu via Cebu Pacific Air; and from Busuanga (Coron) via AirphilExpress.
Via Sea
By ferry, 2Go Travel,  a union of Aboitiz SuperFerry and Negros Navigation will commence Manila to Coron and Puerto Princesa trip starting May 2013. Please check their websites to get the latest schedules. Meanwhile, Montenegro Shipping Lines has regular ferry schedule to Puerto Princesa from Iloilo via Cuyo.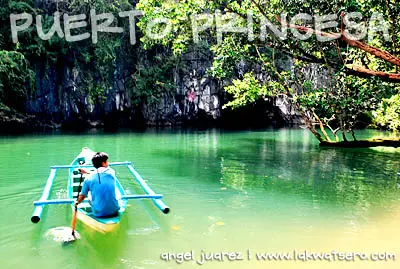 Where to Stay
Lakwatsero booked his accommodation at Ysabelle Mansion, unfortunately they were full that time, but they were so kind and helped me find rooms just a week before our trip. They referred and arranged our accommodation at the nearby Liberty Park Hotel.
Ysabelle Mansion and Liberty Park Pension are highly recommended for their affordable and decent rooms equipped with wi-fi and very hospitable staff. Here is the contact information for the two:
Ysabelle Mansion
214 Abad Santos Extension,
Puerto Princesa City,
Landline (63)48-7230992
Mobile No. +639184089377 / +639292417797
Email: info@ysabellemansion.com
Website: www.ysabellemansion.com
Liberty Park Pension
#34 Liberty Road, Puerto Princesa City
Landline: (63)48-4349782
For other hotels and places of accommodation in Puerto Princesa, please visit: www.visitpuertoprincesa.com
Activities
Visit the UNESCO World Heritage Site Puerto Princesa Subterranean Underground River
Hop in numerous islands with white sand beaches in Honda Bay: Snake Island, Starfish Island, Bat Island, Pandan Island, Cannon (Cowrie) Island, Lu-Li (Lulubog-Lilitaw) Island, Meara Marina, Senorita Island, etc.
Indulge inVietnamese Cuisines of Viet Ville
Snorkel or Dive in the dive sites of Puerto Princesa Bay, Honda Bay and Port Barton
Tour the city's famous landmarks: Balsahan River, Crocodile Farm, Butterfly Garden, Mitra Ranch, Palawan Wildlife Conservation, Palawan Museum, Plaza Cuartel and other spots
Dine in the wide array of restaurants offering delicious and exotic foods. Kalui is a must, but be sure to reserve seats for dinner. Kinabuch and Balinsasayaw are also highly recommended.
Catch and taste tamilok, a mangrove-boring mollusk that looks like a worm, at Mangrove River
Watch the fireflies at night in Iwahig Penal Colony
Beach bumming in the white sand beaches in the mainland Palawan: Nagtabon, Sabang and Napsan
Trek to Cleopatra Needle and in the Limestone and Marble Cliffs of Baranggays Cabayugan and Tagabinet or to Salakot Waterfalls
Head north to Taytay, El Nido and Coron
Hop to a ferry to Cuyo Island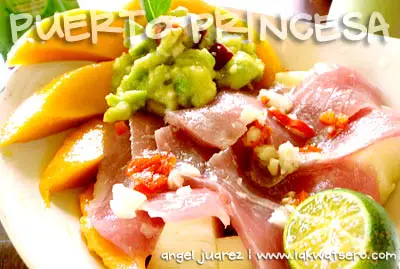 Tips
Puerto Princesa enforces a standard rate for all tours and packages. For list of travel and tours organizer, you may visit this site: www.visitpuertoprincesa.com
Sometimes, it would be better to avail of the hotel and tour package as it cheaper. It would be best to check and compare first.
Palawan is rarely visited by typhoon, best time to visit is during dry season (November to June), albeit the weather is generally good all year round.
For sample itinerary and budget, click here.
(Visited 251 times, 2 visits today)