In your life as a traveler, there will come a time that you will have to travel alone. The thought of it can be frightening specially if you are doing it for the very first time. But worry not, being frightened is normal. I myself experience it not only during my first time to venture alone but every time I am into a solo trip. Thankfully, I have learned to master the art of conquering the fear by masking it with excitement.
For some, the idea of solo travel is awkward and sad, not to mention that the risks are quite high. Imagine being alone in an unfamiliar place where no one even knows you… well just the thought of it turns off a lot. Then the differences in culture, language and religion, and the lack of company to be with, making the whole idea really shocking for others.
But there's joy in solo traveling. Some find it liberating and personally rewarding. For me, the idea of traveling on my own pace always excites me. No dependency, no other people to think of when doing the out-of-this-world stuff, no other issues to deal with. Only me, on my own itinerary, on my own options and on my own pacing.
In the Philippines, solo traveling is still generally regarded as weird and different. However, more and more destinations are starting to embrace the idea and beginning to build the facilities for solo travelers. But solo traveling is not only about the available facilities but more importantly about the place. There are places that are really conducive for self appreciation and ideal for personal reflection, where you can go solo without feeling so alone, where you can wander on your own without emptying your pockets.
Here are some local destinations that I find ideal for solo travel.
Sagada (Mountain Province)
Sagada is always on top of my head when thinking of solo destination in the Philippines. It is the the place I always recommend first when someone asks me where to go solo. With the variety of attractions, temperate weather, friendly people and cheap accommodations, I find this place ideal specially for those venturing on their own for the first time.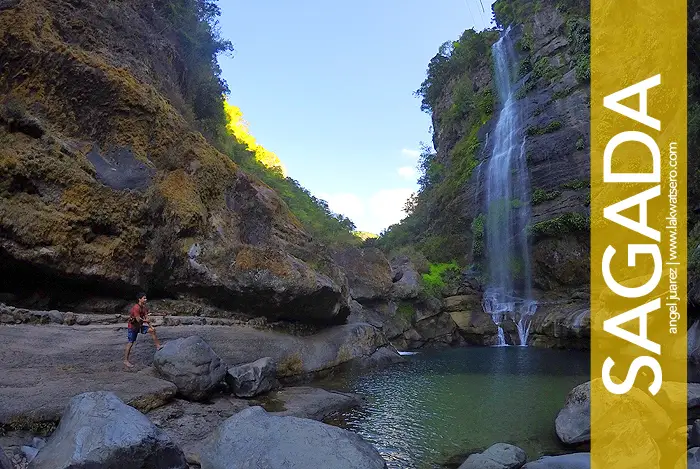 What To Do:
Go spelunking, trek to waterfalls, see the rice terraces, check out the hanging coffins, go on a food trip, walk aimlessly to nowhere.
Cost:
Sagada is relatively a budget destination. A three days and two nights can cost you under P2000 exclusive of transportation expenses. Accommodation is for as low as P250 per person per night (Residential Lodge, George Guest House, Yellow House Inn, etc.) while tour rates are standard. Food can be pricey but the servings are generally generous. To save on tours, just ask the local tour organizers (SEGA or SAGGAS) to mix you with a group or simply approach a group and ask them to adopt you, instant new friends and travel buddies!
Ease of Travel:
Locals are very friendly and most speak fluent English. Going there requires at least eleven hours of travel from Manila. Public transportation is limited specially after 12 noon, but there are vans and jeepneys that you can charter to take you to far destination such as Bomod-ok Falls and Kiltepan Viewdeck, or to take you to the highway going to Baguio and Bontoc. Kankanaey and English are widely spoken.
Potential Safety Concern:
There was a reported encounter between NPA rebels and the military in early 2014 but the site of encounter is very remote and too far from the tourist areas. Generally speaking, Sagada is a safe destination.
Related Link: Sagada Travel Guide

Batad (Banaue, Ifugao)
A village of Banaue, Batad is famous for the amphitheater-like rice terraces. The place has long been a solo backpacker's haven with numerous budget accommodations available.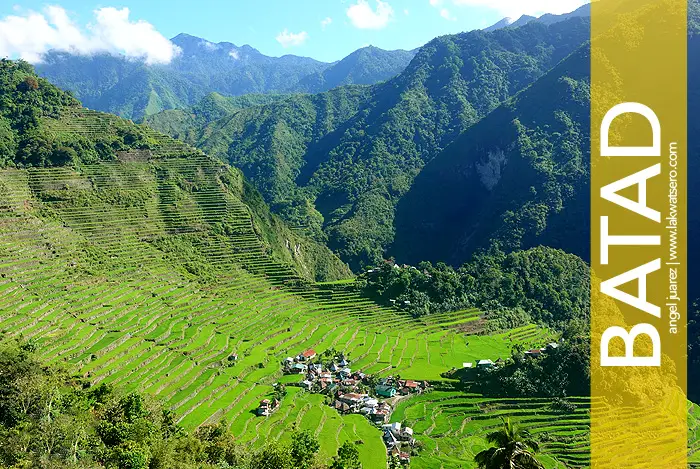 What To Do:
Marvel on the imposing view of the rice terraces, trek to the viewdeck and waterfalls, experience local culture.
Cost:
There are numerous guesthouses and lodging inns with magnificent view of rice terraces for as low as P250 per person per night (Rita's Mount View Inn and Restaurant, Ramon Native Homestay, etc.). Like in Sagada, expect to shell out a little more on food. Trekking to easy destinations such as Tapiyah Falls and along the rice terraces do not require a guide, get one for farther spots.
Ease of Travel:
Expect a lot of walking and trekking since Batad is a mountain town and going around is only by foot. Transportation is only up to the Saddle and all tourists are expected to trek down to the village and up going back. Public transportation from Banaue town going to the Saddle and return are limited, but there are jeepneys and tricycles that can be rented. Arrange the return transportation in advance if you plan to go back to Banaue on your own. Locals speak various dialects but can also understand and speak English and Tagalog.
Potential Safety Concern:
In 2007, US Peace Corps volunteer Julia Campbell was killed on her way towards Batad. It was an isolated case of murder and the accused claimed that Campbell's death was not premeditated. Despite this incident, Batad is generally peaceful and safe, and locals are generally friendly and hospitable.
Related Link: Batad Travel Guide

Batanes
Composed of 10 islands scattered over Luzon Strait, Batanes is a dream destination for most Pinoys. It is a picturesque paradise enveloped by unbelievable enchantment and extraordinary charm, carpeted by verdant rolling hills and scenic landscape, and nurtured by howling wind and roaring waves.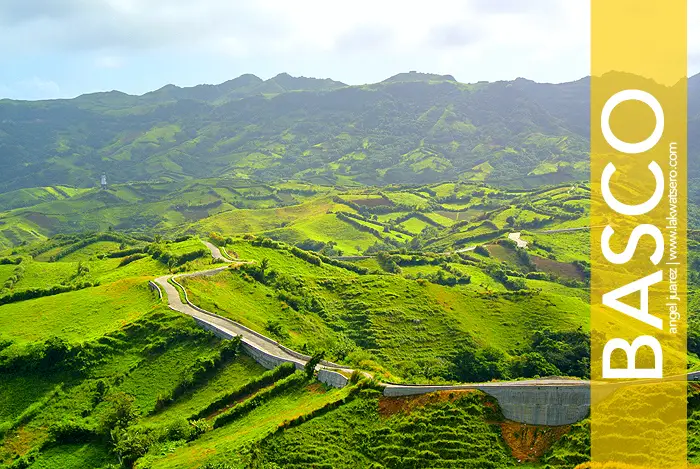 What To Do:
Be mesmerized with beautiful rolling hills, enjoy the cool weather, appreciate the local culture, see the beautiful lighthouses, and explore the island's countless gems.
Cost:
The rocketing cost of regular airfare is really a big turn off, but keep an eye on promotional sale of various airlines flying to Basco. Once there, everything is priced reasonably. Single fan room accommodation is as low as P350 per night (Marfel's Lodge, Time Travel Lodge, etc), while a tour costs at least P1,000 for each package (Batanes Cultural Travel Agency) . You may opt to rent a tricycle for a tour of North and South Batan at P200 per hour. If you are into biking, just rent a bike (P300 per day for a Japanese Bike and P500 per day for Mountain Bike) and tour the island on your own.
Ease of Travel:
Most tourists stay in the town of Basco, the provincial capital, and tour the island of Batan from there. The neighboring island of Sabtang is an hour by boat while Itbayat is around four. Take note that the sea in this part of the Philippines is generally rough all year round and not for those who have weak stomach. Frequent cancellation of flights and boat trips happen during monsoon season. Locals speak Ivatan dialect but most people can understand English and Tagalog.
Potential Safety Concern:
Batanes is perhaps the safest province in the Philippines. Crime rate is almost if not zero.
Related Link: Solo Budget Backpacking in Batanes

El Nido (Palawan)
Experience some of the Philippines' best beaches in Northern Palawan town of El Nido. With 45 islands and islets that harbor some of the country's best white sand beaches, hidden lagoons, picturesque cliffs and rich marine life underneath, El Nido is indeed a piece of paradise.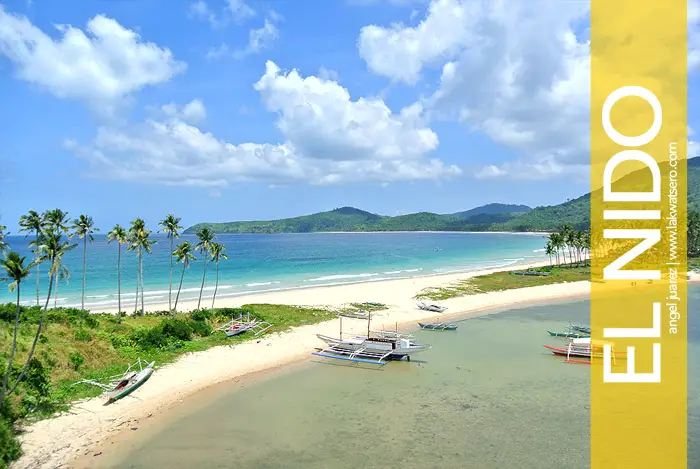 What To Do:
Go island and beach hopping, trek to the hidden waterfalls, go scuba diving, free diving or snorkeling.
Cost:
El Nido used to be a true blue budget destination, but recently with the influx of tourists, almost everything in town seems racing for a rate hike. Accommodation is as low as P400 per night on a fan room that is five minutes walk from the beach (Lualhati Cottage), and as low as P500 per night for a basic fan room fronting Bacuit Bay (Og's Inn). Local government setup a standard ceiling rate for island hopping tours, you can get it for as low as P1000 per person, expect that you will be combined with other travelers since you are solo. If you plan on visiting the inland attractions, tricycle tour is relatively cheaper. Ask also other tourists around if you can join them to share cost. Food should not be a problem, there are lots of restaurants and budget eateries in town. A four days and three nights in town will cost your around P5,500 to P6,500 excluding airfare.
Ease of Travel:
It is a long road to El Nido from Manila, one needs to fly to Puerto Princesa and take a six-hour bus ride. From Coron, there are outrigger boats that regulary go to El Nido. Most attractions are in the islands off the town proper. For inland attractions, just flag a tricycle anywhere and be the best haggler that you can be. There are motorbike and bicycle rentals in town. Tagalog and English are widely spoken.
Potential Safety Concern:
Just be the street smart that you are and you will be fine.
Related Link: El Nido Travel Guide

Bohol
Bohol is a naturally beautiful place blessed with powdery white sand beaches, offbeat waterfalls, stunning Chocolate Hills, colorful dive sites, heritage churches and structures, and other attractions that will make you appreciate nature and life amid your solitude.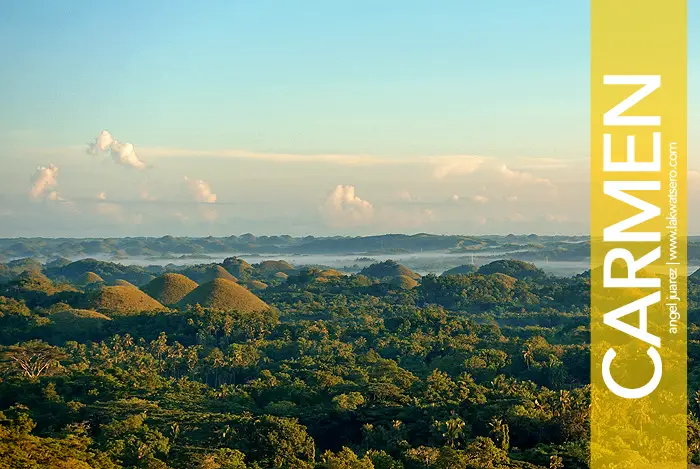 What To Do:
See the Chocolate Hills, go island and beach hopping, explore the rich underwater world, visit the Tarsier Sanctuary, see the old heritage churches and structures, experience adventure in Danao Adventure Park, go waterfalls chasing, try the Loboc River Cruise.
Cost:
There should be no problem on your accommodation because there are budget lodges and inns everywhere in Bohol. In Panglao Island, you can get a basic fan room with common toilet and shower for as low as P300 per night (Casa Nova Garden). In Tagbilaran City, there are numerous inns and lodging houses, basic accommodation starts at P300 per night. In Loboc, there's a cool place that offers P300 per night for a dormitory bed with a communal shower (Nuts Huts). In the town of Carmen, a fan room costs P500 per night (Banlasan Resort). Meanwhile, food should not be a problem. There are lots of restaurants and eateries in Panglao, specially near or along Alona Beach and in Tagbilaran City. You may opt to rent a motorbike and tour the island on your own, flag a tricycle to tour you around or take the public bus to get to the various destinations.
Ease of Travel:
There are direct flights from Manila to Tagbilaran. Once in there, there are public transportation to take you almost anywhere in the island although they are limited at night. Motorbikes and bicycles can be rented. Cebuano is widely spoken but most can understand Tagalog and English.
Potential Safety Concern:
A powerful earthquake struck Bohol in October 2013, but the island has already recovered and everything is almost back to normal. Bohol is a relatively safe destination, locals are remarkably religious and generally friendly.
Related Link: Bohol Travel Guide

Bantayan Island
The northern tip of Cebu is endowed with rich waters and dotted with beautiful islands with white sand beaches including Bantayan Island. There is no easy way of getting to here but the journey to this little paradise will be rewarded by the charm of this tropical island.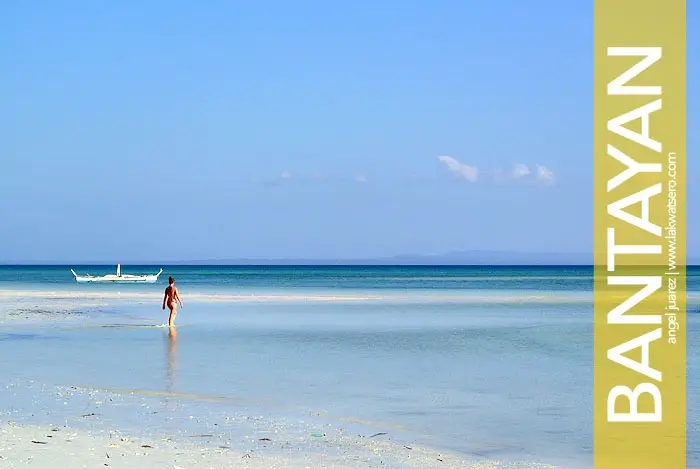 What To Do:
Enjoy the long and wide stretch of beach in Sta. Fe, visit the centuries old church in Bantayan town, swim in Ogtong Cave, go island hoping.
Cost:
Single beachfront fan room can go for as low as P600 per night (Mayet's Resort, Kota Beach Resort, etc.) while a boat to Virgin Island costs around P800 (round trip) or lower depending on your haggling skill. Dining should not be a problem, eateries and restaurants are available in the town proper of Sta. Fe and Bantayan.
Ease of Travel:
It takes three hour by bus and one hour by ferry to get to Bantayan Island, once in there there are tricycles and motorbikes to take you on your destination anywhere in the island for a minimum fare of P10. You may also opt to rent a bicycle for as low as P300/day to tour the island on your own. Cebuano is widely spoken but most can understand Tagalog and English.
Potential Safety Concern:
Despite being battered by Super Typhoon Haiyan in late 2013, Bantayan Island is back on its feet. Safety is not a problem here, the place is generally peaceful and the locals are among the nicest people on the planet.
Related Link: Bantayan Island Travel Guide

Boracay Island (Malay, Aklan)
The premier tourist destination of the Philippines caters to everyone, including the solo budget backpackers. The perfectly fine white sand, picturesque sunset and the vibrant nightlife will make you forget that you are on your own.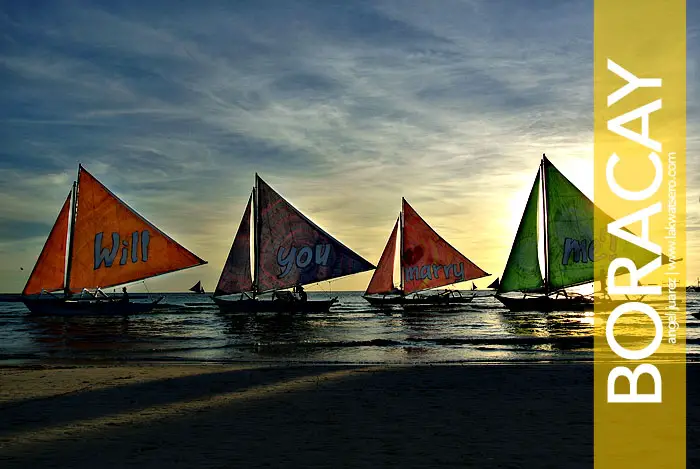 What To Do:
Bask in the long stretch of fine white sand, enjoy the sunset, try various water sports activities, go scuba diving and snorkeling, experience paraw sunset cruise, party all day!
Cost:
Boracay's Station 3 is where the budget accommodations are known to be concentrated, mostly small huts and cottages that can go for as low as P800 per night. Recently a new boutique hostel just opened in Station 2 to cater to budget backpackers and solo travelers. MNL Beach Hostel Boracay has dormitory room for as low as P400 per person per night. Dining is relatively cheap, you can have a decent meal for less than P100. Scuba diving is quite expensive, the most expensive in the Philippines. Cost of other activities varies per season and depends on your haggling skill.
Ease of Travel:
Going to Boracay is easy with direct flights from Manila to Caticlan which is just ten-minute boat ride to Boracay Island. Alternatively, you can catch the night ferry from Batangas Port to Caticlan. When in the island, tricycle and multicabs are available modes of public transportation. There are also bicycle rental shops in the island in case you are into biking. Tagalog and English are widely spoken.
Potential Safety Concern:
Boracay can get very crowded specially during summer and peak season but the island is relatively safe. Be aware of some petty crimes such as theft and pickpocketing. Again, bring the street smart with you and you will be totally fine.
Related Link: Boracay Island Travel Guide

Davao City
Davao City is a melting pot of diverse cultures, a safe haven in Mindanao for those who want to experience modern city life and commune with nature's offerings.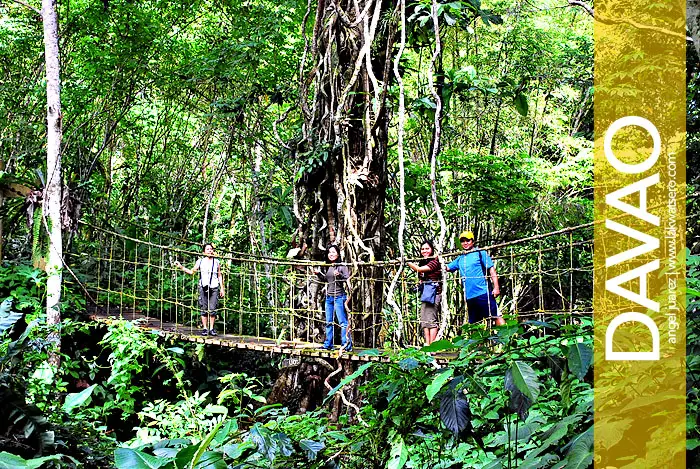 What To Do:
Go white water rafting, visit the Crocodile Farm, dive or learn to dive, go snorkeling or free diving, spend a day in Eden Nature's Park, zip high in Camp Sabros, bask in the beaches of Samal, trek to Mt. Apo or Mt. Talomo, go on a food trip in the city.
Cost:
No problem with the accommodation since budget lodges and inns are available in the city. Davao Medical School Foundation (DMSF) has dormitory rooms available for as low as P300 per bed per night. There shouldn't be problem on dining too. Eateries, fastfoods and restaurants are everywhere. If you plan to visit Eden Nature Park, just hop into one of their shuttles for a fee. Crocodile Farm, which is also the pick-up point of water rafting, is just a cab away. Public transportation is available to almost anywhere in the city and neighboring towns. It is also the cheapest place in the Philippines for scuba diving and scuba lessons.
Ease of Travel:
Davao International Airport links the city to other major cities in the Philippines and Asia. The city is very easy to navigate with public transportation that is available round the clock. Infrastructure is among the best in the Philippines. Cebuano, Tagalog and English are widely spoken.
Potential Safety Concern:
Davao City is known to be a well disciplined city but just like any other highly urbanized cities in the world, petty crimes cannot be avoided. Be the street smart that you can be and there will be no problem.
Related Link: Davao City Travel Guide

Camiguin
The Island Born of Fire has natural beauty and unparalleled charm that set it apart from other destinations in the Philippines. Having been blessed by natural wonders and historical treasures, the island is truly a paradise.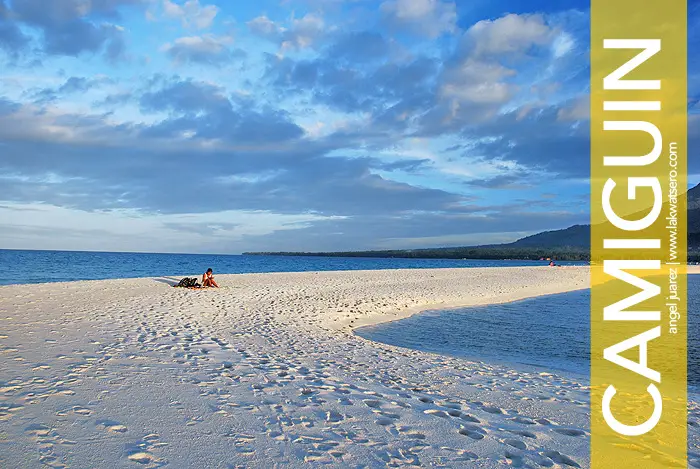 What To Do:
Visit the White Sandbar, go scuba diving and snorkeling, see the island's waterfalls, trek the mountains, dip in the hot and cold springs, taste the sweetest lanzones.
Cost:
Accommodation can go for as low as P300 per person per night on a basic fan room. For tours, you can rent a motorbike to take you around the island for P800 (with the driver) and P500 if you drive on your own. Some tourist spots charge minimal entrance fee. Going to the White Sandbar, just hire a boat at Barangay Yumbing for P300 round trip.
Ease of Travel:
The island is accessible by plane from Cebu and by ferry from Bohol. But the common jumpoff point is Balingoan in Misamis Oriental which is approximately three hours of land travel from Cagayan de Oro City and Butuan. Balingoan to Camiguin is one hour by ferry. The island has a good circumferential road, motorbikes locally known as habal-habal and tricycle are the common mode of public transport. There are bicycle rental in the island for those into biking. Cebuano is widely spoken but locals can also understand Tagalog and English.
Potential Safety Concern:
Camiguin is one of, if not the safest place in Mindanao!
Related Link: Camiguin Island Travel Guide

Cagayan de Oro
Cagayan de Oro City will not be called City of Golden Friendship for nothing. It is a friendly city where adventure, nature and city living intersect in a rich blend of diverse culture and art. It is one of my favorite cities in Mindanao!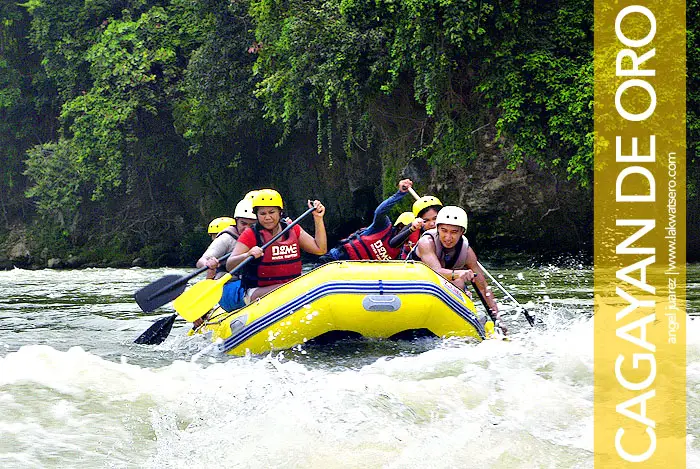 What To Do:
Feel the rapids of mighty Cagayan de Oro River, spend a day in Mapawa Nature Park, visit the eco-tourism village of the Garden of Malasag, appreciate nature, go on an adventure and feel the vibe of the vibrant city in blossom, bloom and boom!
Cost:
For as low as P250 per night, you can have a small room or a dormitory bed in the city (D' Morvie Suites and Budgetel). Dining should not be a problem too with variety of restaurants, fastfood chains, cafes and eateries, some are even open 24-hours. White water rafting is cheap, the cheapest rate in the Philippines at P700 per person for a beginner course. Don't worry, you will be mixed with other groups in a raft so you will not be rafting alone. Other attractions in the city can be reached by public transportation, even the airport in Laguindingan.
Ease of Travel:
Laguindingan Airport is the new airport that serves both Cagayan de Oro and Iligan City, it is approximately an hour from CDO town proper. There are direct flights from Manila, Cebu, Zamboanga and Davao to this airport. Going around the city is easy with the available network of public transportation. Infrastructure is in good condition. Cebuano, Tagalog and English are widely spoken.
Potential Safety Concern:
In July 2013, an improvised explosive device exploded in a popular mall that claimed six lives. Despite this incident, Cagayan de Oro is relatively safe for solo travelers. It is a highly urbanized city as such typical petty crimes cannot be disregarded, so again be street smart.
Related Link: Cagayan de Oro Travel Guide
Updated: May 22, 2014; May 15, 2018