If Bohol is in your bucket list, then this Bohol travel guide will come in handy. Provided in this guide are latest information that will make it easier for your to plan your trip to the island paradise. Know the latest travel requirements, information on getting there, where to stay, activities, sample itinerary, budget and more.
Behold Bohol!
Behold Bohol, an island of limitless possibilities! From sea to summit and everything in between, the island offers an unforgettable experience with history and heritage, unparalleled encounter with nature and exhilarating adventures.
Nested in the middle of the Visayan archipelago and surrounded with the rich waters of Bohol and Camotes Seas, the island province of Bohol is gifted with nature's best offerings – the vivid depths of Balicasag, Cabilao and Danajon; the fine white sand of Panglao; the thousand hills of Carmen, Sagbayan and Batuan; the tarsiers of Loboc; the cave pools of Anda; the the rice terraces and waterfalls of Candijay and more! Bohol definitely has it all!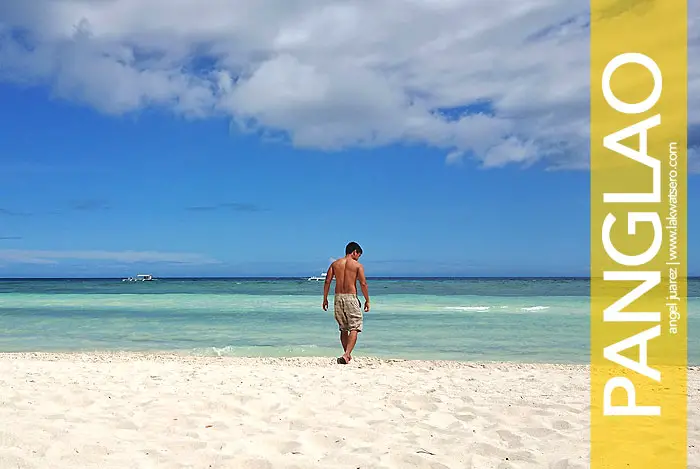 Aside from its natural wonders, Bohol also serves as an open air museum that features the province's rich heritage and deep Catholic faith. Almost every town has centuries-old stone church with fresco paintings, carvings and bell tower made of crushed corals. Some were severely damaged by the 2013 earthquake including those in Loboc, Loon, Maribojoc and the newly restored Baclayon. Others survived and still standing such as the ones in Jagna, Talibon, Tagbilaran and Dimiao.
Behold Bohol, an island of limitless possibilities! Its wealth of natural and other attractions, rich delicacy and lovely people… all these comprise the charm that will make you fall in love with Bohol!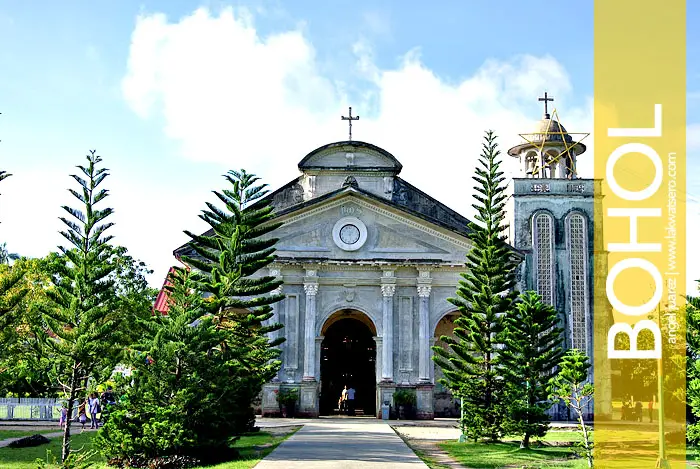 How to Get to Bohol
By Plane from Manila, Davao and Clark
The new Panglao International Airport in Panglao Island is the gateway to the province of Bohol. Philippine Airlines, Cebu Pacific and Air Asia have daily flights from Manila, Davao and Clark to Tagbilaran City. From Panglao International Airport flag a taxi, tricycle or a multicab at the highway to take you to your resort in Panglao Island or to the city center. At the city center, you can take a ride to anywhere in the province.
By Fast Craft or Ferry
From Cebu City to Tagbilaran
Supercat and Ocean Jet Fast Craft have multiple departures daily from Cebu City to Tagbilaran City, travel time is around two hours. Meanwhile, Cokaliong, Lite Shipping, Trans-Asia Shipping and F.J. Palacio Lines also have regular ferry or RoRo departures with varying frequencies daily or weekly, travel time for slow ferry takes four hours. From Tagbilaran Port, flag a tricycle to take you to Dao Terminal and catch a bus (P100) or van (P120) to Anda at Dao Terminal, travel time is two to three hours.
Book your ticket from Cebu to Tagbilaran City below:
From Cebu City to Tubigon
The town of Tubigon, north of Tagbilaran, is the cheaper alternative from Cebu City. Fastcrafts and slow ferries depart from the port of Cebu to Tubigon everyday from 530AM to 5PM daily. It only takes one hour of voyage for fast craft with fare starting at P250. Meanwhile, slow ferry takes two hours and fare start at P170.
From Tubigon Port, there are vans and buses to Talibon, Sagbayan, Carmen and Tagbilaran. Sagbayan is just an hour ride while Carmen and Tagbilaran is almost two hours travel.
Book your ticket from Cebu to Tubigon below:
From Larena, Siquijor to Tagbilaran
Lite Shipping Corporation has multiple departures weekly from Larena, Siquijor to Tagbilaran City, travel time takes at least four hours.
Book your ticket from Siquijor to Tagbilaran City below:
From Nasipit, Cagayan de Oro, Camiguin and Dumaguete to Jagna
Ocean Jet has daily fast craft from Dumaguete City and Cagayan de Oro City (via Camiguin) to Jagna, Bohol, travel time from Cagayan de Oro is three hours, and two hours from Camiguin or Dumaguete. Trans-Asia Shipping Lines have mulltiple departures weekly from Cagayan de Oro City for nine-hour journey while Cokaliong Shipping Lines serves Nasipit to Jagna route once a week for a travel time of five hours. From Jagna, Tagbilaran is at least two hours away by bus.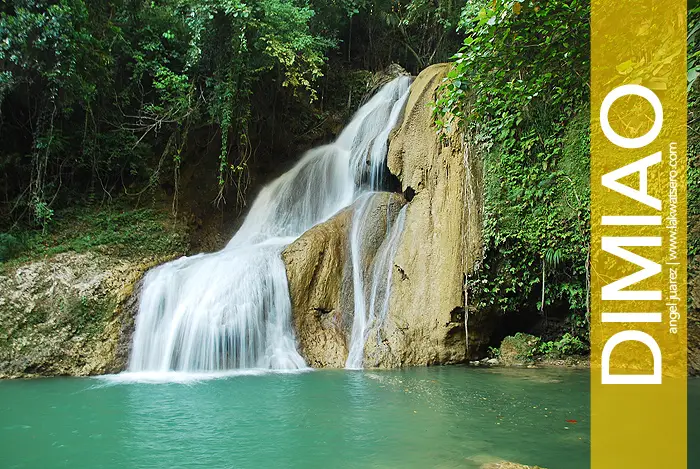 Going Around and Away
Tricycle, multicab and single motorcycle are the primary mode of transportation in Tagbilaran and almost everywhere in the province.
Transportation around Tagbilaran City and for short distanced destinations such as Lila, Baclayon, Cortes, Corella and Loboc are stationed in City Square Mall. Buses to interior and other towns such as Anda, Jagna, Ubay, Carmen, Danao, Candijay, Cabilao and Talibon, among others, are located in Dao Integrated Bus Terminal beside Island City Mall. Meanwhile, multicabs and local buses to Panglao originate in Dao Bus Terminal and pick-up passengers at Rocha-Hontanosas Jeepney Stop.
You can take a flight out of Bohol from Panglao Airport to Manila or a ferry from Tagbilaran, Jagna or Tubigon to Cebu, Nasipit, Cagayan de Oro, Siquijor and Dumaguete. You can book your ferry ticket from anywhere in Bohol to Nasipit, Cagayan de Oro, Camiguin and Dumaguete below.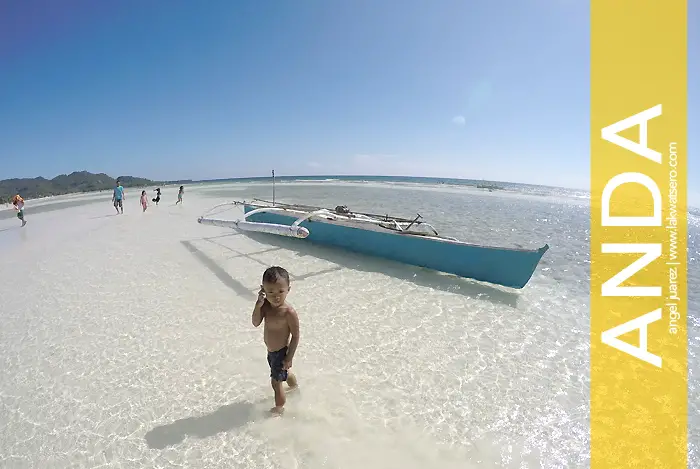 Where to Stay in Bohol
Tourists in Bohol usually stay in Tagbilaran City or in nearby Panglao Island where numerous hotels and resorts that cater to every type of traveler are available to choose from.
Accommodations in Tagbilaran City
Top-Rated / Highly Recommended Accommodations in Tagbilaran, Bohol
Recommended Budget Accommodations in Tagbilaran, Bohol
Accommodations in Panglao
Top-Rated / Highly Recommended Accommodations in Panglao, Bohol
Recommended Budget Accommodations in Panglao, Bohol
Activities in Bohol
Go on an island tour and visit the usual attractions: Hinagdanan Cave, Blood Compact Site, Baclayon Church, Man-Made Forest, Loboc River Cruise, Loboc Church, Hanging Bridge, Tarsier Conservation Site and Chocolate Hills
Bask in Alona Beach and Dumaluan Beach of Panglao
Go island hopping and visit Balicasag Island and Virgin Island
Scuba Diving, Free Diving and Snorkeling in Panglao, Balicasag, Cabilao, Anda and Danajon
Spend a day or two in Anda: Swim in the cave pools, laze in Quinale Beach, and more
Visit Can-Umantad Falls and Cadapdapan Rice Terraces of Candijay
Climb the Sagbayan Peak and Carmen Peak (Chocolate Hills Adventure Park) to see the famed Chocolate Hills
Try the other activities in Chocolate Hills Adventure Park: Bicycle, zip line, etc.
Chase waterfalls: Mag-Aso Falls of Antequera, Ingkumhan Falls and Pangahug Twin Falls of Dimiao, Kinahugan Falls of Jagna, Camugao Falls and Kawasan Falls of Balilihan, Kilab-Kilab Falls of San Isidro, among others
Experience the exhilirating adventures offered by Danao Adventure Park
Witness the sea of clouds at the highlands of Danao
Trek the summits and mountains ridges of Alicia
Dive the double barrier Danajon Reef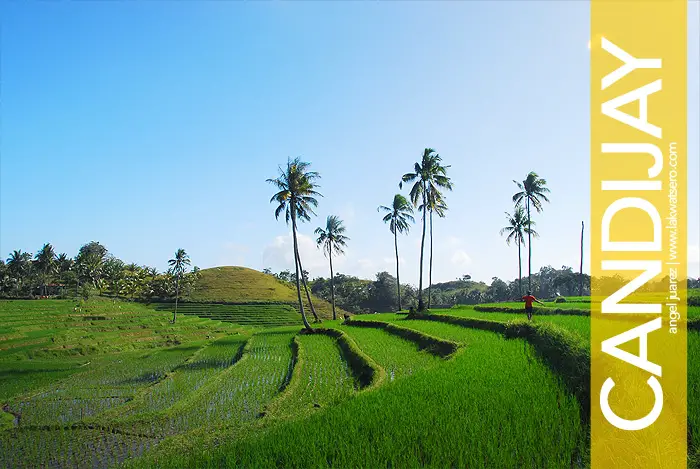 Sample Bohol Itineraries
Basic Bohol Itinerary (3D/2N in Tagbilaran and Panglao)
Day 1:
1100H: Arrival in Tagbilaran / Lunch
1230H: Proceed to Panglao's Dumaluan or Alona Beach / Check-in at Hotel
1400H: Free time / Beach / Snorkeling / Balicasag or Virgin Island / Sunset
1800H: Dinner
Day 2:
0700H: Call Time / Breakfast / Check-out
0800H: Bohol Island Tour: Hinagdanan Cave, Blood Compact Site, Baclayon Church, Man-Made Forest, Lunch at Loboc River Cruise, Loboc Church, Hanging Bridge, Tarsier Conservation Site and Chocolate Hills
1800H: Back in Tagbilaran City / Check-in at Hotel
1900H: Dinner
Day 3:
0700H: Call Time / Breakfast
0800H: Free time / Shop for Souvenirs / Visit Tagbilaran Church
1000H: Check-out / Proceed to Airport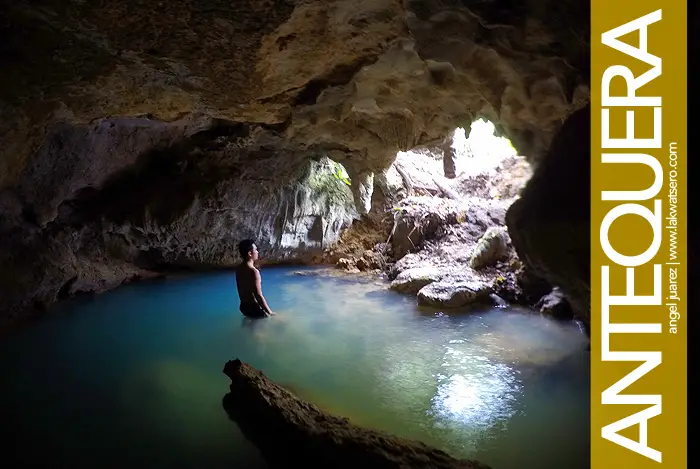 Offbeat Bohol Itinerary (3D/2N in Anda and Candijay)
Day 1:
1000H: Arrival in Tagbilaran / Tricycle to Marcelina's Guesthouse (P10/person)
1030H: Check-in at Marcelina's Guesthouse (P1300/night for 5 guests)
1130H: Lunch
1230H: Jeep from Cogon Market to Antequera (P25/person)
1300H: Antequera Tour (P200/motorbike for two pax): Mag-Aso Falls (Entrance P20/person), Mandahugan Cave Spring and Inambacan Cave Spring
1630H: Bus to Tagbilaran (P25/person)
1730H: Back in Tagbilaran / Free time / Dinner / Socials
Day 2:
0400H: Call time
0500H: Van from Tagbilaran to Lungsodaan (P130/person, one-way)
0700H: Arrival in Candijay Market / Breakfast
0800H: Habal-habal (P160/person, round-trip) to Cadapdapan Rice Terraces and Can-Umantad Falls (Entrance Fee: P25/person – motorbike parking share included)
1100H: Return to Lungsodaan / Bus to Guindulman (P10/person) / Tricycle to Anda (P30/person)
1300H: Arrival in Anda / Check-in at R&S Seaside Unit (P1900 per room per night, good for five)/ Rest / Lunch
1430H: Cabagnow Cave Pools
1730H: Quinale Beach / Dinner / Socials
Day 3:
0530H: Call time / Breakfast / Sunrise at Quinale Beach
0900H: Check out / Photo-op at Quinale Beach / Tricycle to Guindulman (P30/person)
0930H: Van to Jagna (P40/person) / Habal-habal to Kinahugan Falls (P60/person, round-trip)
1000H: Kinahugan Falls
1100H: Back to Jagna Poblacion / Bus to Dimiao (P27/person)
1130H: Lunch at Dimiao
1230H: Habal-habal to Barangay Guingoyuran (P100/person, round trip) / Trek to Pangahug Twin Falls
1300H: Pangahug Twin Falls
1430H: Trek back to Barangay Guingoyuran
1500H: Travel back to Dimiao
1530H: Back at Dimiao proper / Bus to Tagbilaran (P30/person)
1800H: Back at Tagbilaran City / Tricycle to Tagbilaran Port (P20/person)
1830H: Depart Tagbilaran to Cebu by Oceanjet Fastcraft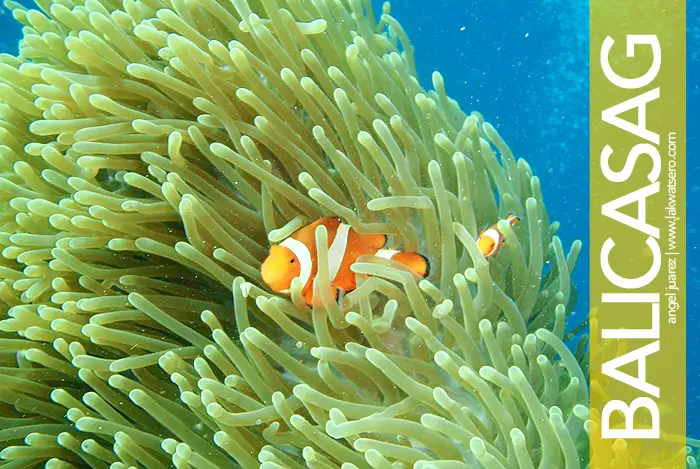 Other Tips
Best months to go are during dry months or from April to July
Every day in the month of May, at least one village celebrates fiesta
There are ATM and banks in Tagbilaran City and town centers
Major establishments accept debit and credit card
Mobile signal is present almost everywhere
Tubigon is the cheaper alternative if you are coming from Cebu
*Originally Posted: 16-Feb-2013 | Updates: 29-Sep-2017; 22-Apr-2018; 7-May-2020