Bantayan Island Travel Requirement
These are the travel requirements in Bantayan Island for COVID-19 restrictions:
Medical certificate issued by a reputable doctor within seven (7) days prior to travel
Confirmed booking at an accredited hotel or resort
Pass screening for symptoms at the point of departure
If you are passing by Cebu City, you will also have to present the following:
Negative RT-PCR Test Result for unvaccinated local tourists
COVID-19 LGU vaccination card with a QR code that verifies their vaccination status or a vaccination certificate from vaxcert.doh.gov.ph
Travel Coordination Permit (TCP) from s-pass.ph
Welcome to Bantayan
The northern tip of Cebu is endowed with rich waters and dotted with beautiful islands with white sand beaches, Bantayan Island is one.
Bantayan Island is made up of three municipalities of the province of Cebu – Bantayan, Madridejos and Santa Fe. The municipality of Bantayan takes the western and central areas known for its picturesque sunset and centuries old church. Madridejos is a fishing village and known for its rich history. While Santa Fe boasts of its beautiful sunrise its wide stretch of fine white sandy beaches.
There is no easy way of getting to here, but the journey to this slice of paradise will be rewarded by the charm of this tropical island. Bask in the sun, feel the sand and enjoy the sea of the paradise that is Bantayan Island!
How to Get to Bantayan Island
Bantayan Island has its own airfield that connects the island to Mactan Cebu International Airport. Currently, only Air Juan operates chartered and scheduled flights to the island.
Most tourists come here via Cebu City, where one can take a bus to Hagnaya Port from North Bus Terminal and a ferry to Bantayan Island. Alternatively, if you are coming from Masbate or Palompon (Leyte), you can ride a ferry to Bogo City, transfer to a bus to Hagnaya Port and to a ferry to Bantayan Island
1. Proceed to Hagnaya Port in Daanbantayan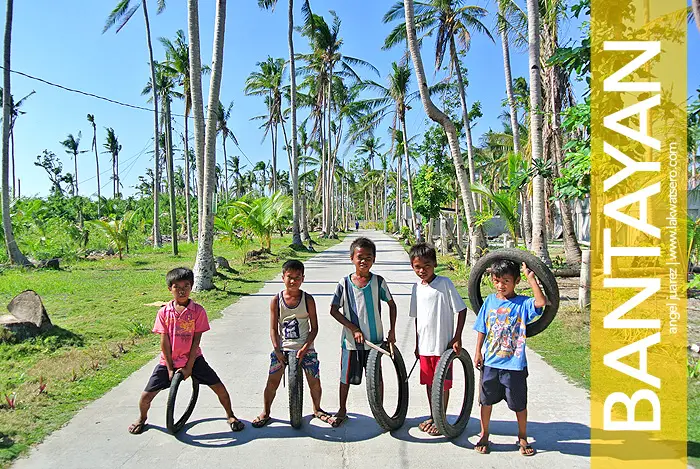 Cebu City to Hagnaya Port
Cebu City is the gateway to Bantayan Island. From Cebu City, catch a bus in Cebu North Terminal going to Hagnaya Port in the town of San Remigio. Travel time is three hours and fare is P165 for aircon bus (as of August 2018) and P140 for non-aircon bus (as of August 2018). There's a bus that leave Cebu City as early as 4AM, with the last trip at around 5PM daily.
Palompon (Leyte) to Bogo City to Hagnaya Port
If you are coming from Leyte, there are ferries from Palompon to Bogo City. Full fare is P260, travel time is 2.5 hours. There are also buses from San Ildefonso and Tacloban City to Bogo City that ross Camotes Sea via Ro-Ro barges in Palompon to Bogo.
From Bogo, Hagnaya Port is less than an hour ride by bus or jeep, fare is around P50.
Masbate to Bogo City to Hagnaya Port
There are ferries from Masbate City to Bogo City. Full fare is P470, travel time is 5.5 hours.
From Bogo, Hagnaya Port is less than an hour ride by bus or jeep, fare is around P50.
2. Hagnaya Port to Bantayan Island
In Hagnaya Port, catch a public ferry to Sta. Fe. The ferry ride is approximately one hour for P180 (as of August 2018). Ferry departs Hagnaya Port to Sta. Fe as early as 7AM with the last trip at around 5PM daily
You can book your ferry tickets from Hagnaya Port to Bantayan Island and vice versa below.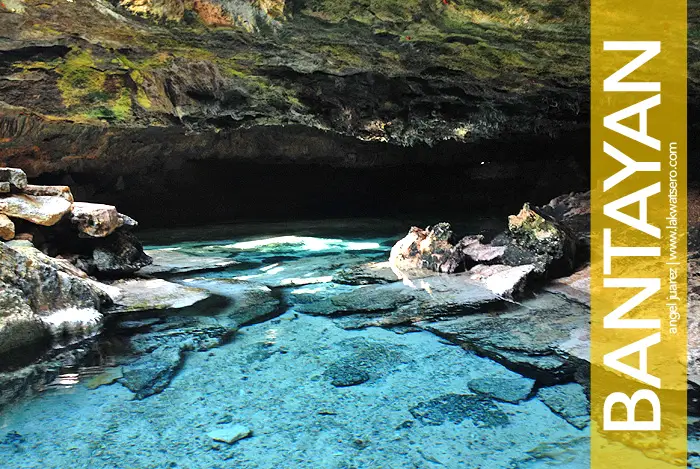 Going Around and Away
Tricycle and motorbikes are the main mode of transportation around the island, minimum fare is P10. There are also jeepneys and multicabs that go from Sta. Fe to Bantayan and vice versa but the trips are limited. Motorbikes (P350/day) and bicycles (P150/day) are also available for rent in most resorts/hotels.
Going out of Bantayan Island, catch a ferry from Sta. Fe Port to Hagnaya. The earliest trip is at 6AM and the last is at 4:30PM daily. Fare is P180 (as of February 2014) and travel time is approximately one hour.
*Please note that the schedule mentioned above are subject to change without prior notice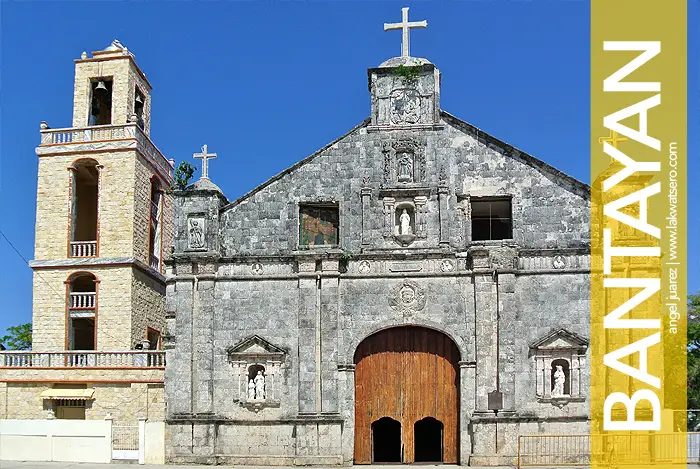 Where to Stay in Bantayan Island
Most tourists stay in the beach area of Santa Fe where accommodation ranges from as low as P500.00 for a single fan room to by the thousands for fancy air-conditioned room on high end resorts.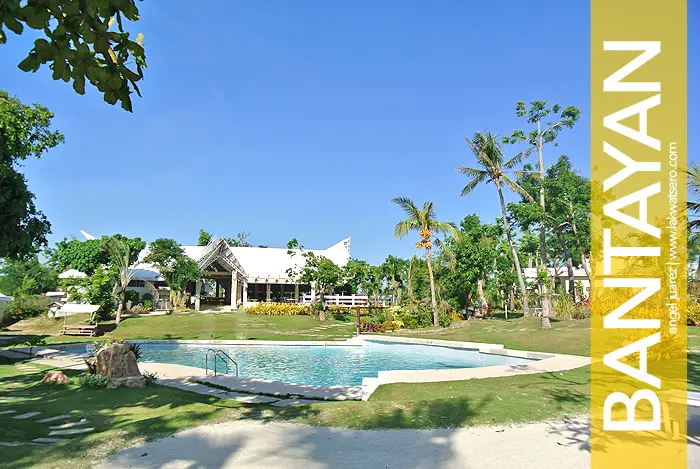 For budget travelers, Kota Beach Resort, Althea White Beach Resort, Casa Isabel and Mayet's Nordic Inn have budget fan and air-conditioned rooms for as low as P600 per night, both are strategically located along Sta. Fe Beach. Meanwhile Ogtong Cave Resort, Santa Fe Beach Club, Maia's Beach Resort and Yooneek Beach Resort have facilities for high end tourists.
Top-Rated Budget Accommodations in Bantayan Island
Althea White Beach Resort
Santa Fe, Bantayan Island
Starts at 600 PHP

Casa Isabel
Santa Fe, Bantayan Island
Starts at 650 PHP

Nordic Inn
Santa Fe, Bantayan Island
Starts at 700 PHP

Kota Beach Resort (Camp Sawi)
Santa Fe, Bantayan Island
Starts at 650 PHP
Top-Rated Hotels in Bantayan Island
Ogtong Cave Resort
Santa Fe, Bantayan Island
Starts at 2,000 PHP

Maia's Beach Resort
Santa Fe, Bantayan Island
Starts at 1,700 PHP
List of Resorts in Bantayan
Kota Beach Resort
Sugar Beach, Sta. Fe, Bantayan Island
Contact No: +63-32-4165013 [Cebu City Office] / +63-32-4389042 [Santa Fe]
Email: [email protected]
Mayet's Resort
Sugar Beach, Sta. Fe, Bantayan Island
Contact No: +639173107791 / +639063093166 / +639154320633
Email: [email protected]
CouCou Lodge (Non-beachfront)
Sta. Fe, Bantayan Island
Contact No: +63-32-4389385 / +63918-4541960
Budyong Beach Resort
Sugar Beach, Sta. Fe, Bantayan Island
Contact No: +63-32-4385700
Sta. Fe Beach Club
Alice Beach, Sta. Fe, Bantayan Island
Contact No: +63-32-4389090 / +63-32-4389107 / +63918-9199101 / +63928-7787770
Email: [email protected]
Ogtong Cave Resort by Sta. Fe Beach Club
Sugar Beach, Sta. Fe, Bantayan Island
Contact No: +6332-4380165 / +6332-4389129 / +63920-8999456
Email: [email protected]
Yooneek Inn (Non-beachfront)
Sta. Fe, Bantayan Island
Contact No: +63-32-4389124 / +63917-9993829
Email: [email protected]
Yooneek Beach Resort
Sugar Beach, Sta. Fe, Bantayan Island
Contact No: +63-32-4389124 / +63917-9993829
Email: [email protected]
Maia's Beach Resort (Non-beachfront)
Basawon, Sulangan, Bantayan
Contact No: +63918-5714297 / +63917-6358612
Email: [email protected]
St. Bernard Resort
Alice Beach, Sta. Fe, Bantayan Island
Contact No: +63917-9636162
Email: [email protected]
Anika Island Resort
Alice Beach, Sta. Fe, Bantayan Island
Contact No: +63917-3284898 / +63922-8439517 / +63999-8864465 / +63-32-3188402
Email: [email protected]
White Beach Bungalows
Maricaban Beach, Sta. Fe, Bantayan Island
Contact No: +63946-1146510
Email: [email protected]
Heather and Aspen Inn (Non-beachfront)
Sta. Fe, Bantayan Island
Contact No: +63946-5686646 / +63923-5043554 / +63922-8311552
Email: [email protected]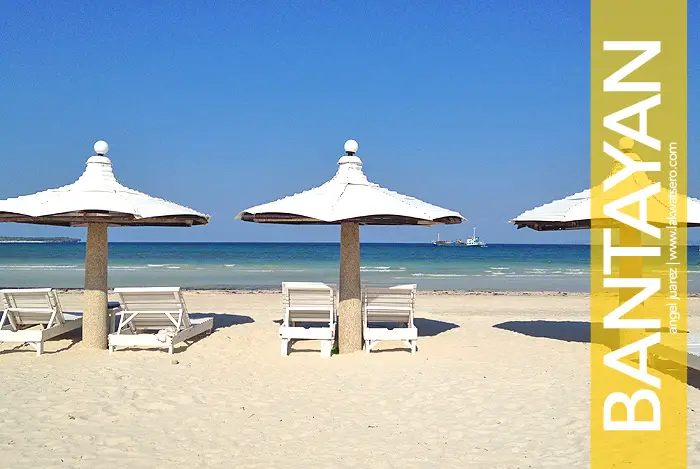 Activities in Bantayan Island
Enjoy the beaches of  Santa Fe: Alice Beach (fronting east), Kota Beach or Camp Sawi (fronting south), Maricaban Beach and Paradise Beach
Go scuba diving, free diving or snorkeling (no dive shop yet in Bantayan)
Try sky diving or kite surfing
Drop by at Dalton Pass Shrine
Ride a boat to Virgin Island/Silion Island and Hilantagaan/Cabulauan Island
Swim in the cold water of Ogtong Cave Pool
Go biking around the island
See the Kota Ruins in Kota Park, Baywalk and the fishing village of Madridejos
Check out the centuries old Sts. Peter and Paul Church of Bantayan
See the heritage houses and establishments in Bantayan
Spend a day or two in Malapascua Island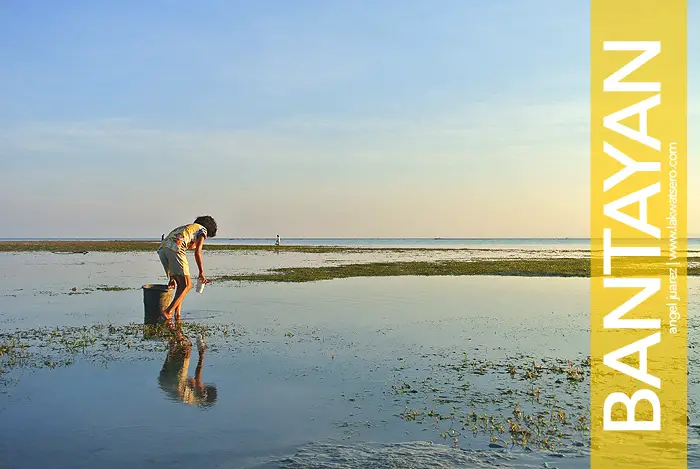 Sample Bantayan Island Itinerary
Bantayan Island – Cebu City Itinerary
Budget: Less than P4,000 per person (group of four persons excluding airfare)
Day 1:
0600H: Arrival in Cebu City / Proceed to Cebu North Bus Terminal
0700H: Arrival in Cebu North Bus Terminal / Breakfast
0730H – 1130H: Bus: Cebu City to Hagnaya Port
1130H – 1200H: Snacks / Purchase ferry ticket to Santa Fe
1200H – 1300H: Ferry: Hagnaya Port to Santa Fe
1300H – 1400H: Arrival in Santa Fe / Register / Proceed to Hotel / Late Lunch
1400H – 1800H: Rent a bike or charter a tricycle to visit Alice Beach, Kota Beach, Maricaban Beach, Paradise Beach, Ogtong Cave, Kota Park, Kota Ruins, Saints Peter and Paul Parish, etc.
1800H onwards: Free time / Rest / Dinner / Socials / Lights off
Day 2:
0530H – 0700H: Call Time / Sunrise / Breakfast
0700H – 1100H: Island hopping: Virgin Island and Hilantagaan Island
1100H – 1200H: Back at to hotel / wash-up / pack-up / check-out
1200H – 1300H: Lunch / Proceed to Port
1300H – 1430H: Ferry: Santa Fe to Hagnaya Port
1430H – 1500H: Snacks / wait for Bus
1500H – 2000H: Hagnaya Port to Cebu City
2000H – 2030H: Proceed to Hotel / Check-in / Proceed to La Vie
2020H onwards: Dinner / Socials / Lights off
Day 3:
0700H – 0800H: Call Time / Breakfast
0800H – 1100H: Tour: Temple of Leah + Sirao
1100H – 1200H: Back at hotel / wash-up / pack-up / check-out
1200H – 1400H: Lunch at Casa Verde
1400H – 1500H: Proceed to Airport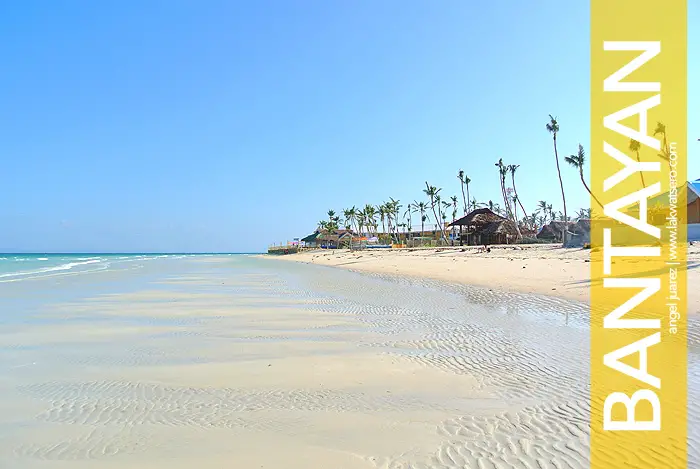 Expenses / Logistics
| | |
| --- | --- |
| Particulars | Cost |
| Bus: Cebu to Hagnaya | P165/person |
| Ferry: Hagnaya to Santa Fe | P180/person |
| Registration Fee | P30/person |
| Bike Rental | P100/day |
| Tricycle Tour (Four to five hours) | P700/trike (3-person sharing) |
| Boat Rental | P700/night (4-person sharing) |
| Accommodation in Santa Fe | P1,000/night (2-person sharing) |
| Budget for food for three days | ~P1,000/person |
| Optional: Miscellaneous Expenses (souvenirs, personal expenses, etc.) | ~P500/person |
| Ferry: Santa Fe to Hagnaya | P180/person |
| Bus: Hagnaya Port to Cebu | P165/person |
| Accommodation in Cebu |  P1,000/night (2-person sharing) |
| Transportation expenses in and around Cebu City | ~P500/person |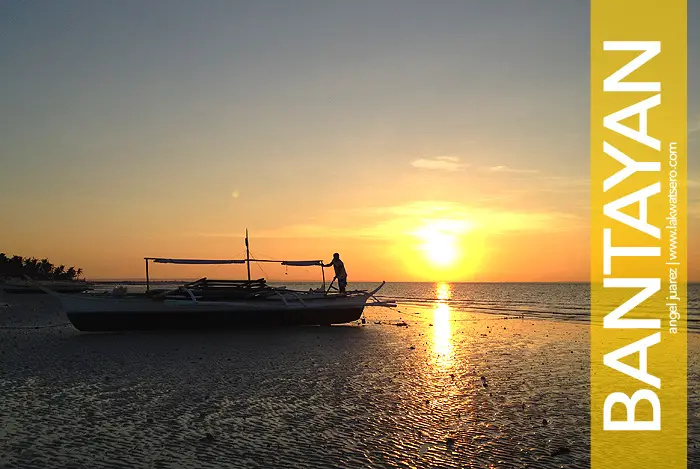 Tips
Best months to visit are from January to June
Credit cards are accepted in some establishment
There are ATM machines and banks in Bantayan town
Globe, Talk and Text, Smart, Touch Mobile and Sun have mobile signals
Trike tour costs P700 for four (4) hours good for three (3) persons
Boat rate for Virgin Island and Hilantagaan Island starts at P700 per boat good for maximum of (4) persons
*First publication: March 24, 2012; Updated: September 28, 2017; October 17, 2018; February 18, 2020; Oct 20, 2021