More than six months after my epic solo backpacking trip in Kathmandu, Nepal, I am finally ending my series of blog posts with this trip summary consisting of my itinerary and budget spending during my five days of stay in this beautiful kingdom.
My post travel analysis revealed that the itinerary was just perfect for me. It involved a lot of walking but I got to appreciate Kathmandu on a budget with variety of activities that were able to get me out of the usual temple bore.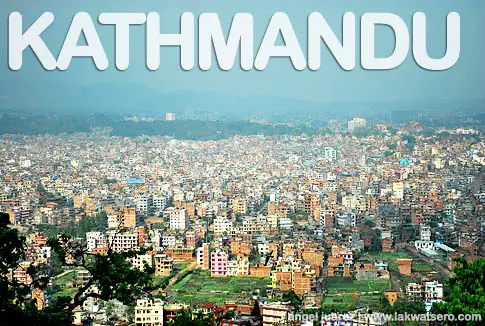 My Itinerary and Budget
Note: Excluding Manila-Delhi-Manila and Kathmandu-Delhi airfares, Indian VISA fee applied in Manila and the small amount scammed to me in Delhi.
Day 0 (April 4): Manila to Delhi (Budget: 550 PHP)
1500H – 1530H : Proceed to Airport
1530H – 1840H : Check-in to Delhi Flight
1840H onwards : Manila to Delhi via Bangkok
Note: Expense is on Philippine Terminal Fee
0120H : Arrival in Delhi
0120H – 0200H: Immigration / Baggage Claim
0200H – 0630H: Airport Sleep
0630H – 0700H: IGI Airport to New Delhi Train Station via Airport Metro Express
0700H – 1000H: Get Tourist Quota Ticket (Old Delhi to Gorakhpur)
1000H – 1300H: Free Time/Brunch/Roam Around New Delhi Metro Express Station
1300H – 1330H: New Delhi Station to Old Delhi Station
1330H – 1515H: Waiting Time/Late Lunch at Old Delhi
1515H onwards: Old Delhi to Gorakhpur via Indian Railway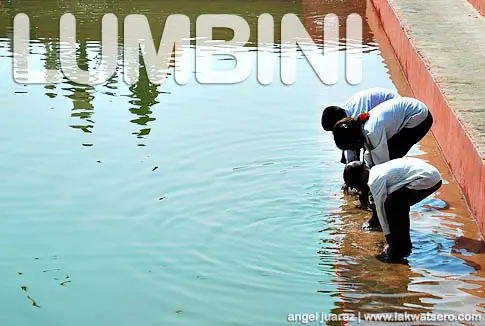 0600H: Arrival in Gorakhpur
0600H – 0930H: Bus from Gorakhpur to the Indian border town, Sunauli
0930H – 1100H: Border Crossing/Immigration (India and Nepal)
1100H – 1200H: Survey Place/Exchange Indian Rupee to Nepal Rupee/Taxi to Bus Station
1200H – 1300H: Bhairawa to Lumbini
1300H – 1900H: Tour Lumbini/Lunch/Rest/Buy Night Bus Ticket to Kathmandu
1900H onwards: Night Trip from Lumbini to Kathmandu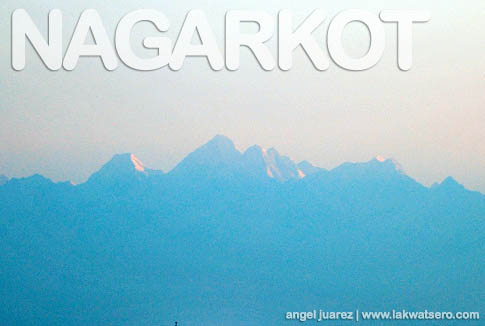 Day 3 (April 7): Namaste Kathmandu + En Route to Nagarkot (1975 NPR / 1000 PHP)
0600H: Arrival in Kathmandu
0600H – 0700H: Breakfast / Bus Station to Thamel
0700H – 1300H: Tour Kathmandu Durbar Square / Lunch
1300H – 1600H: Kathmandu to Nagarkot
1600H – 1700H: Check-in at Guesthouse/Fix-up/Rest
1700H – 1900H: Walk around Nagarkot/Dinner
1900H onwards: Lights Off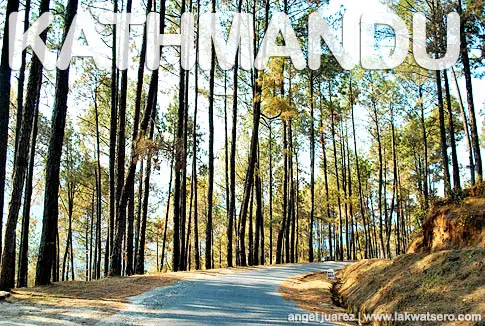 0430H: Call Time
0430H – 0500H: Proceed to Meeting Point
0500H – 0530H: Proceed to Watch Tower
0500H – 0700H: Sunrise at Watch Tower
0700H – 0730H: Back to Nagarkot Town Proper
0730H – 0800H: Breakfast/Rest
0800H – 0830H: Fix-up/Checkout
0830H – 1130H: Nagarkot to Changu Narayan Trek
1130H – 1300H: Tour Changu Narayan/Rest/Lunch
1300H – 1400H: Changu Narayan to Bhaktapur Durbar Square
1400H – 1630H: Tour Bhaktapur Durbar Square
1630H – 1730H: Bhaktapur to Thamel
1730H – 1900H: Check-in at Chitwan Guesthouse/Rest/Fix-up/Dinner/Reserve Day Tour at The Last Resort Office
1900H onwards: Lights off
Note: Bulk of the expenses for this day was on payment for Bungy Day Tour that costs 94 USD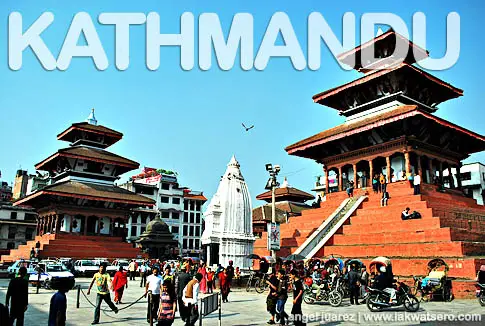 Day 5 (April 9): Bungy Jumping (2085 NPR / 1050 PHP)
0530H – 0600H: Proceed to the Last Resort Office in Thamel
0600H – 1830H: Whole Day in The Last Resort: Bungy Jumping
1830H – 2000H: Back at Thamel/Dinner/Shop
2000H onwards: Lights Off
Note: Bulk of the expenses for this day was on Bungy Video package that costs 2000 NPR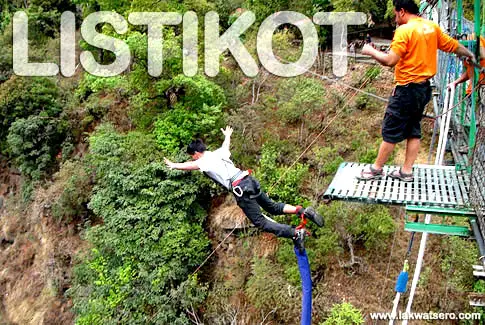 0630H – 0700H: Call Time/Breakfast
0700H – 1800H: Tour Kathmandu (Boudhanath, Swayambhunath Temple and Patan)
1800H – 1900H: Back at Hotel/Rest/Fix-up
1900H – 2000H: Dinner/Shop
2000H onwards: Lights Off
Note: Expenses on souvenirs (fleece jacket and books) includes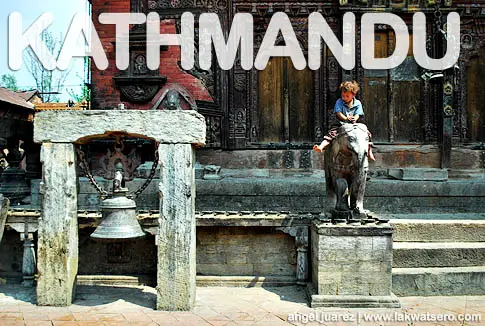 Day 7 (April 11): Kathmandu to Delhi (620 NPR / 320 PHP)
0830H – 0900H: Call Time/Breakfast/Checkout
0900H – 1100H: Walk from Thamel to Airport
1100H – 1400H: Check-in/Waiting Time/Brunch
1400H – 1545H: Kathmandu to New Delhi
1545H onwards: Late Lunch/Rest/Waiting Time
Day 8 (April 12): Delhi to Manila (4000 INR / 2000 PHP)
0000H – 0300H : PAL Check-in / Waiting time
0300H – 1410H : Delhi to Manila via Bangkok
Note: Majority of the expenses in this day is for "pasalubongs"
Approximate Total Budget: P13,500.00 Php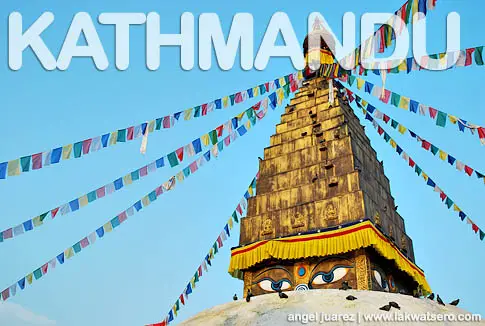 Tips
Filipinos enjoy the Visa-on-Arrival to India but since I would be entering India twice in the duration of my trip, I applied a double entry visa to India in Manila. According to Indian Embassy in the Philippines, tourist Visa-on-Arrival shall be allowed for a maximum of two times in a calendar year with a minimum gap of two months between each visit. A visa fee of US$ 60/- per passenger or an equivalent amount in Indian Rupees is collected in the Indian Airport. Check out http://www.embindia.org.ph/tourist_visa.php for more information.
Be aware of the scams in Indian Railway if you will be crossing the border by train and bus. Do not entertain those who are saying that the Tourist Information Bureau is close or has moved to a different location.
International Tourist Bureau in New Delhi Railway Station is located on the Second Floor (though they call it First Floor) of the building adjoining platform 1, not on the building that one sees from the Metro Express Terminal. It is open everyday. 8AM to 5PM, Monday to Saturday and 8AM to 2PM on Sunday.
Filipinos also enjoy Visa-on-Arrival in Nepal for a fee of 25USD. Be sure to have US dollars, they do not accept other currencies.
Indigo Air offers real cheap air fares to and from India and Nepal. I got my Kathmandu to Delhi ticket for only 69 Singapore Dollars or approximately 2,300 Philippine Pesos.
If you have remaining Indian Rupees, change it into Nepali Rupees at the border of Nepal, their exchange rate is better. In Kathmandu, it is very hard to find money changer that converts Indian to Nepali Rupees.
Shopping in Kathmandu is fun. The merchandise are cheap and good.
The best time to see the Himalayas is during winter or "ber" months.
Book your Bungy Jump in The Last Resort Booking Office inside Sagarmatha Bazaar in Thamel, Kathmandu.