The province of Marinduque, dubbed as the "Heart of the Philippines", is a heart-shaped island in the Southern Tagalog Region. Coincidentally, the island is also the geographical center of the archipelago and a stone marker marks its significance in Philippine geography.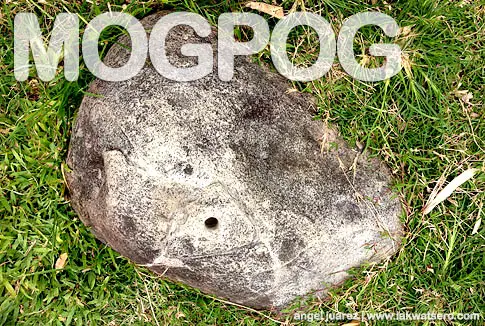 Known as Luzon Datum of 1911 or Station Balanacan, this piece of stone marker is located on top of a hill that locals call Mataas na Bundok or Mt. Mataas in Barangay Hinanggayon, town of Mogpog. It is the primary geodetic reference or origin of all geological surveys in the Philippines which means all maps and surveys made in the country use the Luzon Datum as reference point.
Although there were arguments that the datum should be at Romblon Island and not in Marinduque, Station Balanacan is still the official and recognized datum by the National Mapping and Resource Information Authority(NAMRIA), the central mapping agency of the Philippines.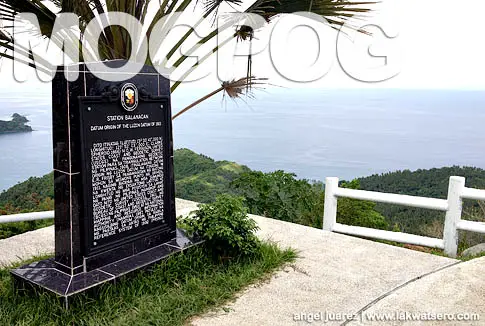 According to NAMRIA, the Triangulation Station Balanacan was established by the US Coast and Geodetic Survey in 1906, as part of a nationwide triangulation network and designated as the Origin of Luzon Datum 1911. Up to the 1990s, the Luzon Datum served as the primary reference frame for all survey and mapping activities in the country. Philippine Reference System (PRS92) , the present geodetic reference system, is a modified and updated Luzon Datum and still uses the Station Balanacan as datum origin. The historical significance and importance of the Luzon Datum Origin is recognized in the surveying and mapping community.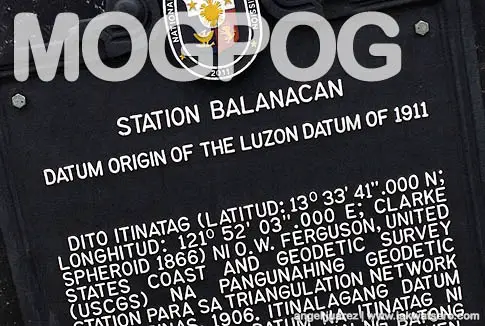 Today, the Luzon Datum still plays a significant role in Philippine surveying and mapping. A National Historical Marker is erected by National Historical Commission to commemorate its role and the site is being maintained by NAMRIA and the local government.
Going there, one should get a ride to Barangay Hinanggayon in Mogpog. It is a bumpy and rough ride. In Barangay Hinanggayon, I advise that you proceed to Barangay Hall to register and pay respect to the Barangay officials. From there you can either trek going to the top the datum or if you have a vehicle, drive up to the designated parking area. Be warned though that is quite steep and rough. Just go straight until you see a concrete stair steps going to Luzon Datum. It is a tiring but a real worthy trek.