"When you reach Nepal, everything will be easier", the words of a young Nepali guy that I have met in the train. I regret not getting his name though.
Upon reaching Gorakhpur, I followed him and his friends. They were so kind to help me find a bus to Sunauli, the border town of India before Nepal. We went to the busy road outside the station and they stopped an aging bus. I thanked them and boarded the bus for almost four hour ride from Gorakhpur to Sunauli.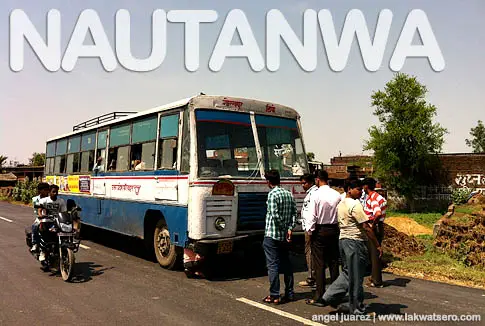 "India Border Ends", the arch says. I passed into it then another arch greeted me "Welcome to Nepal".
The Sunauli, India and Belahiya, Nepal border is unbelievably busy, crowded and dirty. Aside from trucks and other vehicles lined up waiting for their custom clearance to cross the border, people can just pass any time without proper documentation. I have read somewhere that the two countries agreed to relax their immigration laws with their citizens on the border. But it was too relaxed that everyone, even other nationalities, can cross anytime.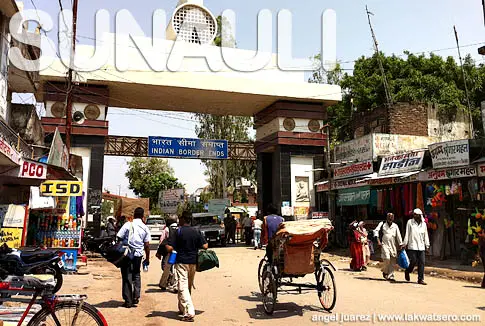 I was able to cross to Nepal without passing to immigration of any of the two. Actually, I was looking for Indian immigration for my exit stamp but I missed it since I walked on the other side of the street. I entered the Nepal Immigration and the officer advised me to cross back and look for Indian Immigration on the left side after the Indian arch.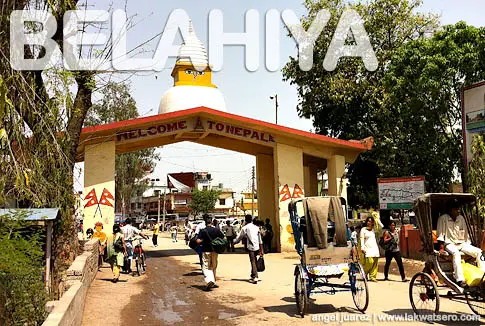 I crossed the border again and there it was, just a stone throw away from the Indian Customs. It doesn't look like the Immigration office that I am accustomed of, it was just an old open building with tables setup to hold office and a curtain rolled sideways to indicate that they were open.
I filled out the departure card and I finally got my exit stamp. But before crossing the border again, I thought of taking pictures of the surroundings including the Immigration office which I didn't know was prohibited. An irritated officer stopped me and fired question after question – "why are you taking pictures?", "where do you come from?", "where's your passport?". I handed him my passport. I couldn't think of reason why so I just blurted, "Nothing! No reason at all. I just want a souvenir".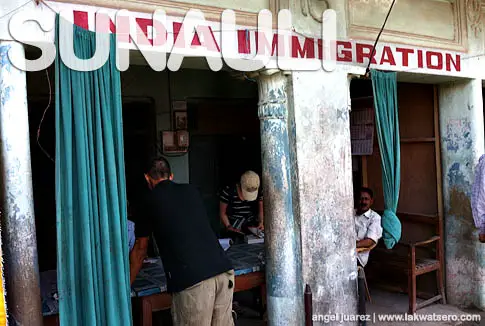 After looking at my passport and examining me, they probably realized that I posed no threat whatsoever so they released me and told me to cross the border immediately so I crossed the India and Nepal border for the third time, but it was all documented and legal now.
I proceeded to the Nepali Immigration, filled up the necessary forms and paid 25 USD for a multiple entry visa valid for 15 days. Finally, my Nepal Dream!!!