Coron, an enchanting place dotted with limestone cliffs, amazing inland lakes, caves, lagoons and beautiful white sandy island beaches, is also blessed with superb scene underneath with its vibrant and diverse marine life and of course the important pieces of history that remind us of our past.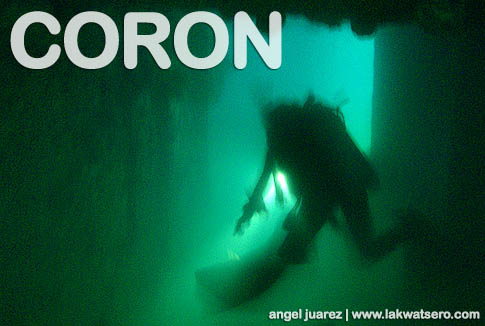 The enclosed coves and waters in between the islands of Calamianes Group is home to the Philippines' biggest collection of ship wrecks that succumbed during World War II. Eleven known Japanese ship wrecks, collectively known as Coron Monsters, lie in the depth of its waters. An underwater museum of history and a visual treat to scuba divers who love to experience the thrill of penetrating creepy wrecks.
Diving the monsters of Coron is always a delight for me and my best dive buddy Ate Claudia. We always make it to a point to schedule a Coron dive once a year. Its unique underwater charm captivated us. For us, wreck diving is pure love!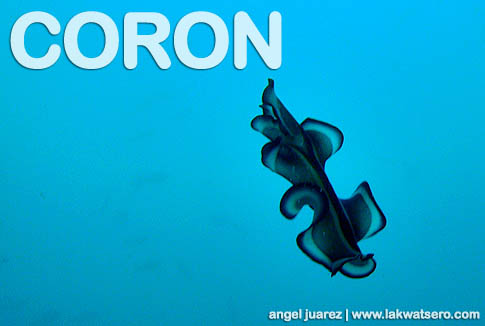 On October 2011, we had a chance to dive again in the waters of Calamianes. It was both our third time but our excitements were as if it were our first.
Having dived Akitsushima, Taiei Maru, Lusong Gunboat in 2009 and Tangat Wreck, Olympia, East Tangat Gunboat in 2010, our primary target this time is to experience Irako. So we were very anxious when we learned that the scheduled dives would be at Irako, Olympia Maru and Lusong Gunboat.
Irako

Irako was a 145 meter food supply ship of the Japanese Imperial Army during the Second World War. Construction of the ship started in 1940 and completed in 1941. She was launched February 14, 1941 and sunk on September 24, 1944 during the air raid of the Task Force 38 of United States Navy known as Helldivers. She now lies upright at a maximum depth of 40 meters.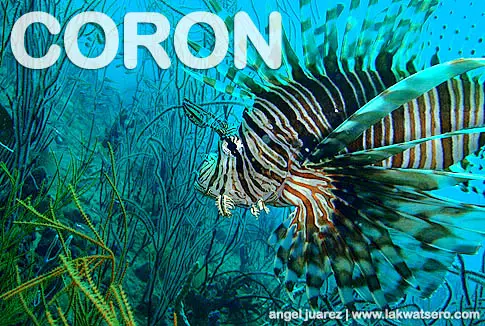 Irako is one of the deepest wrecks scattered in Coron Bay. Visibility is generally good and penetration is possible but not for inexperienced. However, we decided to spend most of the dive outside in a hope to spot the Whale Shark who was seen there the other day. We hovered around for almost half of the dive time and when there was no sign of the gentle giant, we turned our dive lights on and got in.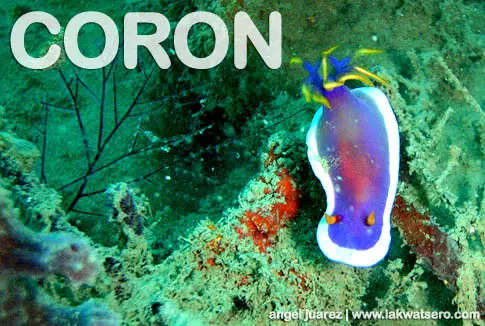 There were oversized Scorpionfish and Lionfish inside and around, and though she is now mostly covered by corals, her entirety and shape is still intact. We carefully maneuvered inside, hopeful that dusts and other particles wouldn't be disturbed so our visibility will be good.
Seeing Irako underneath, penetrating and even touching her was a surreal experience. I tried to imagine her when she was still on the surface and how she suffered on the day the Helldivers bombed the place. Irako is a thing of beauty.
It was a total of 33 minutes at maximum depth of 32.4 meters.
Olympia Maru
Our next dive was at Olympia Maru. There were confusion on the real location of this ship, but the one we dived (that the dive operator calls Olympia Maru) was this Japanese freighter slash passenger slash cargo ship measuring 120 meters in length and now lies at a maximum of 25 meters on her port side. The only common fact is that she was drown the same day Irako sunk.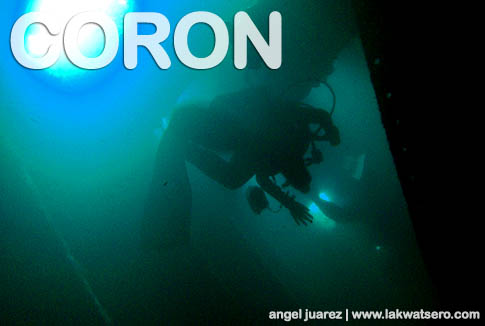 We spent most of the dive time inside Olympia Maru, navigating the creepy and narrow pathways and holes of this once glorious ship. There are some marine life inside, including giant Lionfishes and different varieties of Nudibranches on coral covered parts of the ship.
We surfaced after 51 minutes of diving on a maximum depth of 25.3 meters.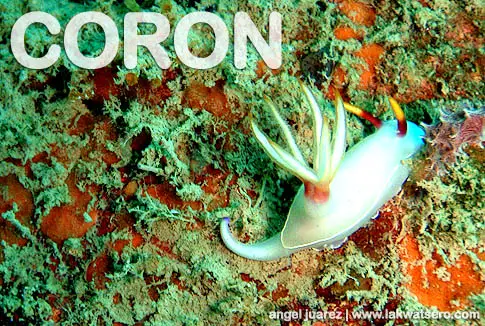 Lusong Gunboat
Our last dive was at this shallow wreck known as Lusong Gunboat. Lying at maximum depth of 12 meters on the eastern side of Lusong Island. It's a small wreck, measuring 20 meters in length, with plenty of marine life around. With great visibility and shallow depth, it is an ideal dive for beginners and a good site for snorkeling, in fact during low tide, the stern breaks the surface.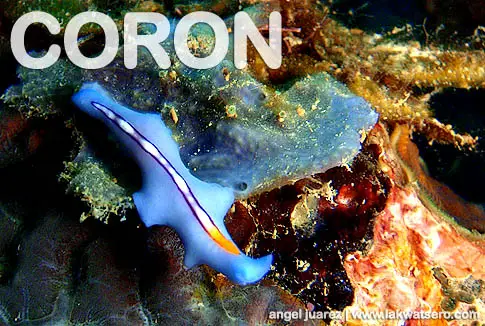 We spotted different species of Nudibranches, school of Batfish, Bumphead Parrotfish, Lionfish, Stonefish and other tropical marine species.
A total of 49 minutes underwater at maximum depth of 18.2 meters and our day of diving the monsters of Coron came to an end.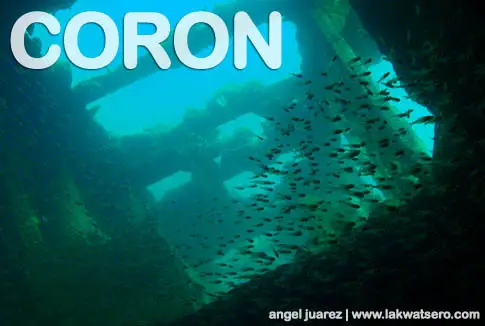 The waters of Coron hold mystery and harbor important pieces of our history and various stories of what transpired on the 24th day of September, year 1944. Pieces of our history and different stories that will be forever submerged in the cold and lonely waters of Calamianes. And for as long as they lie on the depth of the sea, I will keep on coming back to Coron to relive them.
This dive report is not enough to relay the surreal feeling of diving the monsters of Coron. My pictures do not give justice to the beauty underneath. There are things I cannot explain and emotions I cannot accurately relay and how I wish you were all with me so you would understand what I mean.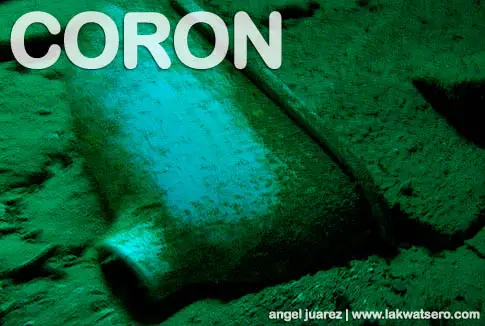 How to Get to Coron:
By Air, Busuanga is the jump off point to Coron. Airphil Express and Cebu Pacific fly from Manila to Busuanga daily. From Busuanga Airport, catch a van for less than an hour ride to Coron town.
Meanwhile, SuperFerry/Negros Navigation has a ferry that leaves Manila to Puerto Princesa via Coron every Friday for a twelve-hour ferry ride, usually at night. Occasionally, there are also ferries from Batangas City to Coron and Culion. From San Jose, Occidental Mindoro, pump boats go to Coron from the ports of Caminawan and San Roque, though the schedule often changes, so better ask the coast guard first. (Update as of  April 2013: After stopping its operation in Coron, 2Go Travel,  a union of Aboitiz SuperFerry and Negros Navigation announced that it will commence Manila to Coron and Puerto Princesa trip starting May 2013.)

Dive Operators in Coron
There are lots of dive operators in Coron but I always go with Sea Dive Resort. Sea Dive Resorts has a thrice-daily dive schedule.Rate is P1700 for one fun dive, P2800 for two and a promo rate of P2900 for three dives, including all the basic equipment (except dive light for wreck penetration), dive boat, boatman, guide and lunch.

For more information on Coron, visit Lakwatsero's Travel Guide to Coron.