Cagayan de Oro is the capital city of Misamis Oriental and regional hub of Northern Mindanao. This travel guide will come handy if you are heading to the city soon. Provided in this Cagayan de Oro travel guide are latest information on travel requirements, getting there, accommodation, activities, sample itinerary, budget and more.
About Cagayan de Oro
Cagayan de Oro City is the capital of the Province of Misamis Oriental. Dubbed as the "City of Golden Friendship", it is one of the safest and most progressive cities in this part of the Philippines. A place where adventure, nature and city living intersect in a rich blend of diverse culture and art.
Cagayan de Oro, popularly called Cagayan or CDO, is home to more than half a million inhabitants. It is the white water rafting capital of the country, and a shopping, educational and economic hub of the region.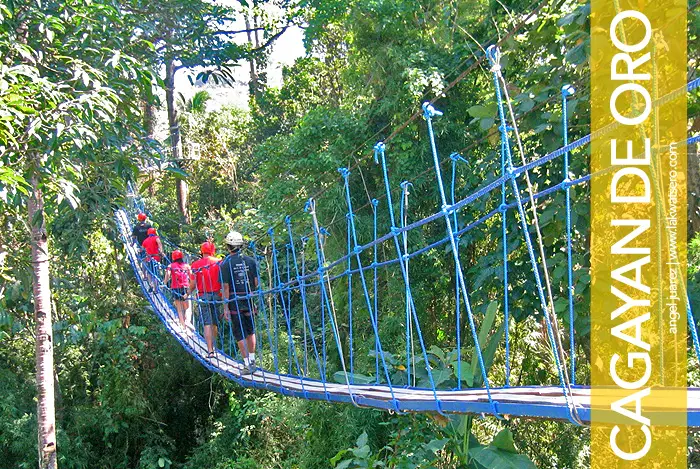 Cagayan de Oro also serves as hub and gateway to Northern Mindanao, a region filled with unparalleled natural wonders! From the vivid seascape of Camiguin to the highlands of Bukidnon or the majestic waterfalls of Agusan del Norte, Cagayan sits at the center of it all.
, spend a day in Mapawa Nature Park, visit the eco-tourism village of the Garden of Malasag, appreciate nature, go on an adventure and feel the vibe of the vibrant city in blossom, bloom and boom! Ali na sa Cagayan de Oro!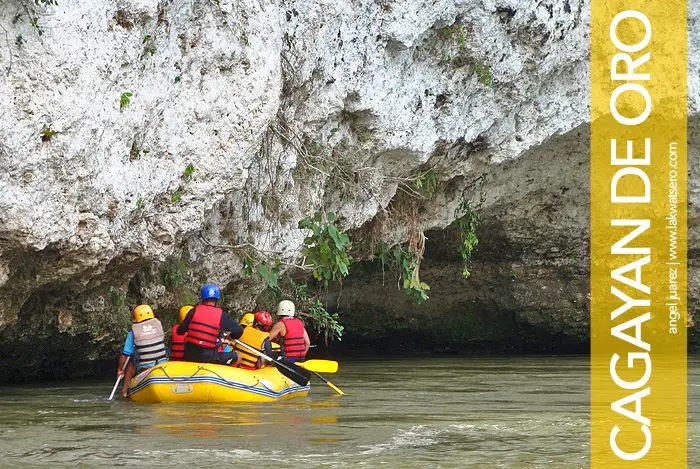 How to Get to Cagayan de Oro City
By Air
Cagayan de Oro City is accessible via Laguindingan Airport. Philippine Airlines and Cebu Pacific have regular flights daily from Manila, Cebu, Iloilo, Zamboanga and Davao to Laguindingan Airport.
From Laguindingan Airport, ride a shuttle (Magnum Shuttle or LAX Van at P199.00 per person as of November 2017) to various points in downtown Cagayan de Oro City.
By Land/Sea
By bus, Philtranco has daily trip from Pasay or Cubao to Cagayan de Oro for an approximately 42 hours travel time. By ferry, 2Go Travel has regular schedule to Cagayan de Oro City for around 30 hours travel time.
There are also regular bus trips from Iligan City, Butuan, Balingoan, Davao and various cities and towns in Mindanao.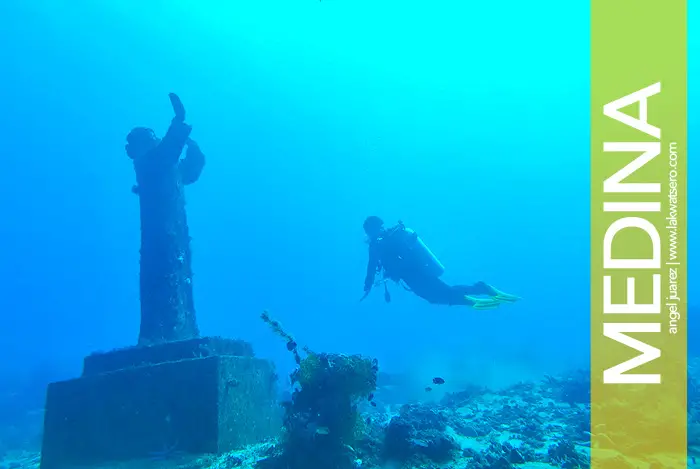 Where to Stay in Cagayan de Oro
Cagayan de Oro being one of the frequently visited place by tourists in Mindanao has a lot of resorts and hotels that cater to all type of travelers.
Top-Rated Hotels in Cagayan de Oro
Top-Rated Mid-Range Accommodation in Cagayan de Oro
Top-Rated Budet Accommodation in Cagayan de Oro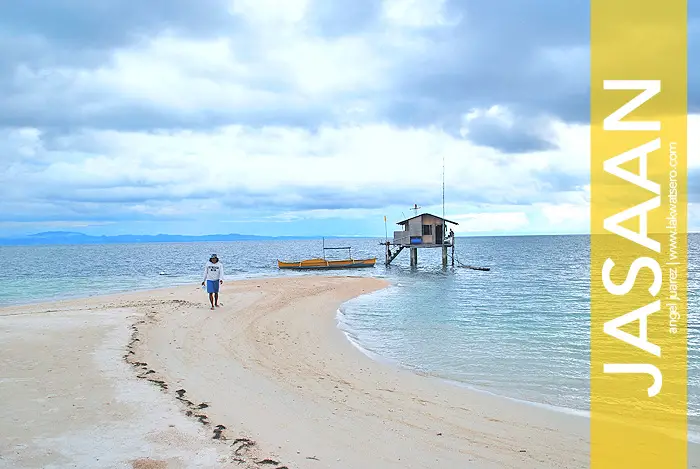 What to Do in Cagayan de Oro
From adventure to nature, shopping to night life, you will surely love Cagayan de Oro. While in here, don't miss the following activities, places to visit, food to eat and things to do:
Feel the rapids of the mighty Cagayan de Oro River in White Water Rafting/Kayaking/River Tubing
Visit Plaza del Heroes, Vicente de Lara Park, Gaston Park and Saint Augustine Metropolitan Cathedral
Horseback riding, biking, zipline and nature trekking in Mapawa Nature Park
Try the Canopy Walk and zipline in Macahambus Cave and Gorge
Experience the eco-tourism village of the Garden of Malasag
Swim, snorkel or dive in the nearby towns of Opol, Medina and Balingoan
Food trip in Divisoria, Corrales or Limketkai Mall
Taste the famous Pastel, a yummy yema filled bun
Visit Catanico Falls, Mintugsok Falls, Manlumot Falls, Sinulom Falls in the boundary of Cagayan and Bukidnon, Sagpulon Falls of Jasaan or the other waterfalls of Bukidnon, Misamis Oriental or Agusan del Norte
Spend a day or two in the nearby province of Camiguin, Bukidnon or Iligan City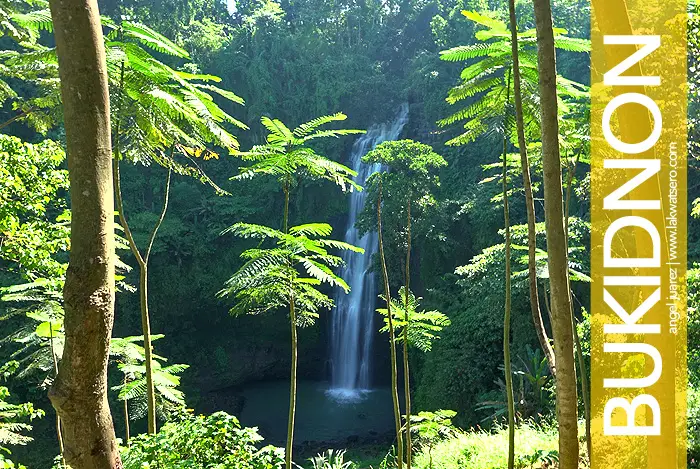 Sample Itinerary (Camiguin – Bukidnon – Cagayan de Oro)
Day 1: Camiguin En Route and Sand Bar Sunset
0300H – 0410H: Assembly in the Airport / Check-in
0410H – 0600H: Manila to Cagayan de Oro Flight
0650H – 0630H: Assembly / Baggage Check-in
0630H – 0800H: Laguindingan Airport to Agora Terminal / Proceed to Bus
0800H – 1100H: Agora Terminal to Balingoan Port
1100H – 1200H: Lunch
1200H – 1315H: Balingoan to Benoni Port, Camiguin
1315H – 1400H: Benoni to Hotel
1400H – 1500H: Check-in / Fix-up / Rest
1500H – 1800H: Camiguin to White Sandbar (by boat) / Sunset at White Sand Bar / Back to Mainland Camiguin
1800H – 1900H: Wash-up Fix-up
1900H – onwards: Dinner / Socials / Lights off
Day 2: Camiguin on a Day
0600H – 0800H: Call Time / Breakfast
0800H – 1300H: Multicab Tour: Ol Vocano Station of the Cross / Sunken Cemetery / Gui-ob Church Ruins/ Sto. Niño Cold Springs
1300H – 1400H: Lunch
1400H – 1800H: Katibawasan Falls / Ardent Hot Springs
1800H – 1900H: Wash-up / Fix-up
1900H – onwards: Dinner / Socials / Lights off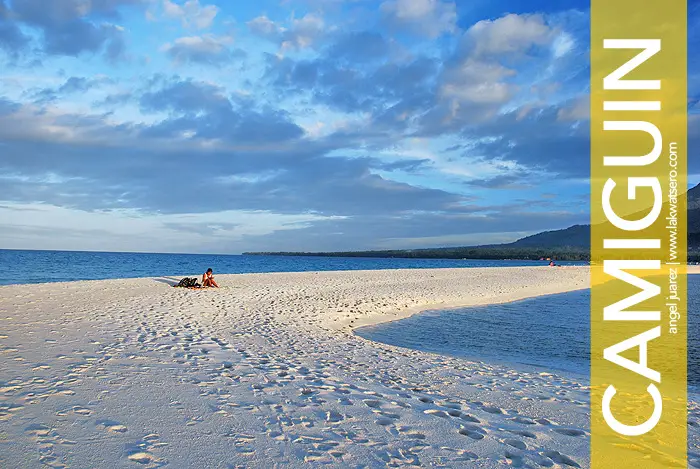 Day 3: Zip Cagayan de Oro
0600H – 0645H: Call Time / Breakfast / Proceed to Benoni Port
0700H – 0800H: Benoni Port to Balingoan
0800H – 1200H: Balingoan to Cagayan de Oro
1200H – 1400H: Proceed to Hotel / Check-in New Lunch
1400H – 1700H: Free Time: Option to go to Garden of Malasag, Mapawa Nature Park or Macahambus
1700H – 1800H: Return to hotel
1800H – 1900H: Wash-up / fix-up
1900H – onwards: Dinner / Socials / Buy pasalubongs
Day 4: Wild Water Ride
0500H – 0600H: Call Time / Breakfast
0600H – 0700H: Travel Time to White Water Rafting Jumpoff
0700H – 1400H: White Water Rafting!!!! (Buffet Lunch included)
1400H – 1500H: Return to hotel
1500H – 1800H: Wash-up / fix-up / rest
1800H – onwards: Dinner / socials
Day 5: Return to Manila