In the southernmost tip of the Philippine archipelago is a cluster of 107 islands and islets scattered over Sulu and Celebes Seas, closer to Malaysia than the nearest Philippine city of Zamboanga. But is not your usual tourists destination for it is enveloped by the ghost of its reputation, portraying a negative image and casting fear to everyone unfamiliar with the place! Tawi-Tawi!
A predominantly Muslim province, Tawi-Tawi used to be part of the province of Sulu until 1973 when it was separated to create a separate province. It consists of 11 towns that spreads into a wide sea area, from Cagayan de Tawi-Tawi and Turtle Islands in the Sulu Sea to Sitangkai and Sibutu in the Sea of Celebes.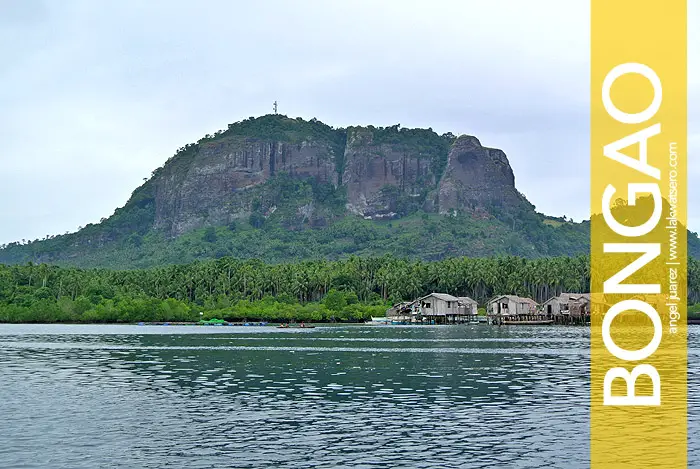 Unbeknownst to many, Tawi-Tawi is a place teeming with refreshing scenery and heritage sites. It harbors unspoiled island beaches, unexploited dive sites, mountains and other natural tourist attractions that are still in their raw state. It is also the birthplace of Islam in the Philippines, with Simunul Island being home to the first ever mosque built in the country.
Tawi-Tawi may be clouded by the hazy tourism outlook of the province but it is promising tourist destination, a rewarding treat for brave souls. Discover the province's manifold of surprises. Brave, explore, experience and discover the beauty of  Tawi-Tawi!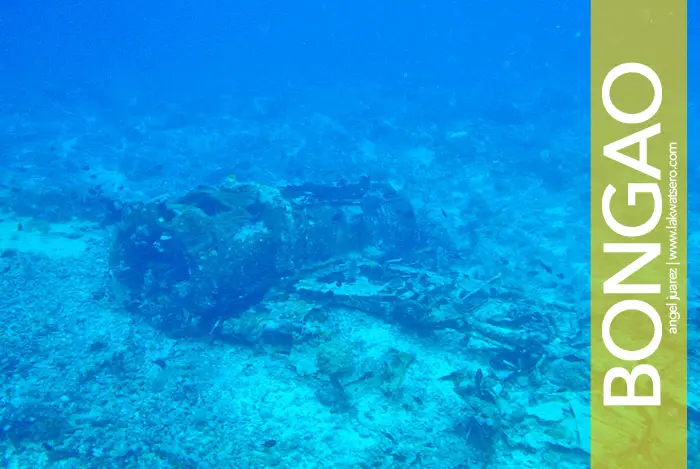 How to Get to Tawi-Tawi
From Zamboanga City
By Air
Sanga-Sanga Airport in Bongao is the gateway to Tawi-Tawi by air. Currently, only Cebu Pacific flies there with their daily flight from Zamboanga City. Check out their website for the latest flight schedule and fare.
Sanga-Sanga Airport is located in Barangay Sanga-Sanga, approximately 15 minutes from Bongao town proper.
By Land and Sea
Aleson Shipping connects Bongao to Zamboanga with ferry trips during Mondays, Wednesdays and Fridays. Travel time is approximately fifteen hours and fare is at least P1,000.
Going to Zamboanga City, Philippine Airlines and Cebu Pacific connect the city from Manila, Cebu and Davao. By ferry, 2Go Travel connects the city from Cebu and Manila. And by bus, there are daily trips from Ozamis City and Dapitan.
From Semporma (Malaysia)
A public ferry plies Semporma to Bongao (and vice versa) once a week.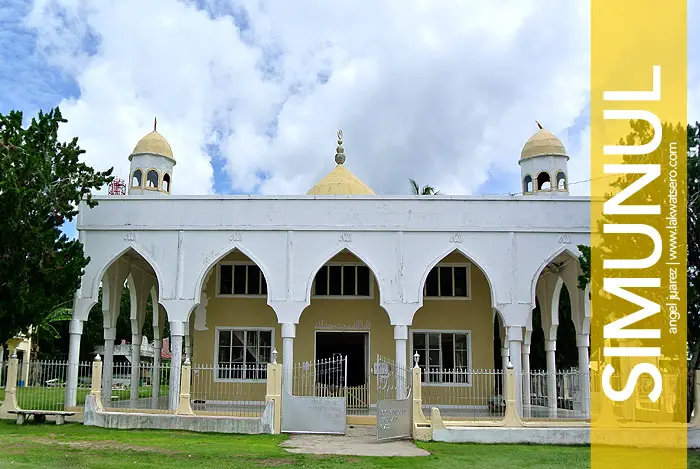 Going Around and Away
Habal-habal and tricycle are the primary modes of transportation around the island of Bongao and the connecting islands of Sanga-Sanga and Tawi-Tawi, minimum fare is P10. From Bongao to the towns of Panglima Sugala and Languyan, there's a jeepney that leaves daily from Bongao Public Market.
Going from island to island is by boat. There are public ferries from Bongao to the islands of Simunul, Sibutu, Sitangkai, Sipangkot and Liyaburan. If you plan of going to other islands, you have to charter a boat.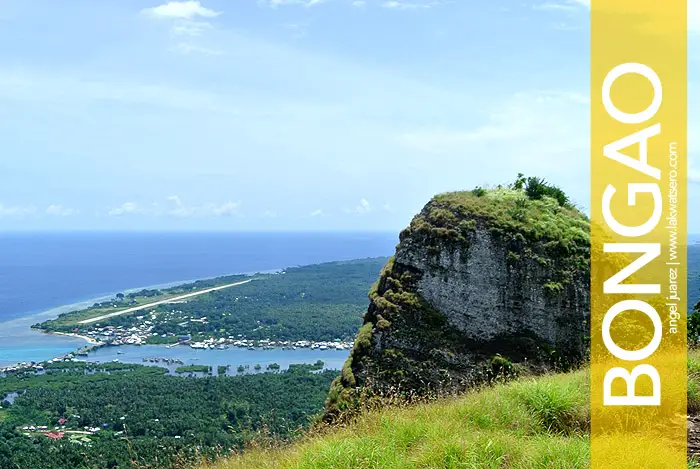 Where to Stay in Tawi-Tawi
Most hotels, inns and lodges are located in Bongao, the capital of the province of Tawi-Tawi. On our visit there, we stayed  at Beachside Inn Hotel and Restaurant located just along the main road and accross Simandagat Beach. They have fan and aircon rooms, a large hall, restaurant and a garden area. Their staff can also assist you in trekking Bud Bongao 🙂
Beachside Inn Hotel and Restaurant
Barangay Sowangkagang, Bongao, Tawi-Tawi
Budget: As low as P750 for a single fan room
Contact No: +639204815447/(68)268-1446/(68)268-1435
Other accommodations in Bongao are:
Rachel's Place
Ilmoh Street, Lamion, Bongao, Tawi-Tawi
Budget: As low as P700 per room
Contact No: (68)268-1248
Hotel Juana Grill and Restaurant
Datu Halun St., Bongao, Tawi-Tawi
Contact No: +639154044478/(68)268-1018
Aaron's Pension House
Ridjiki Boulevard, Bongao, Tawi-Tawi
Contact No: (68)268-1601
Ibbo Beach Resort
Barangay Pasiagan, Bongao, Tawi-Tawi
Danmar Resort
Silisad, Bongao, Tawi-Tawi
Contact No: (68)268-1550
Sandbar Lepa and Restaurant
Barangay Pasiagan, Bongao, Tawi-Tawi
Budget: As low as P1000 per night for a villa room
Contact No: +639206109477/+639359790413
Almari Beach Resort
Pahut, Bongao, Tawi-Tawi
Porch Bay
Contact No: +639265603688/(68)268-1322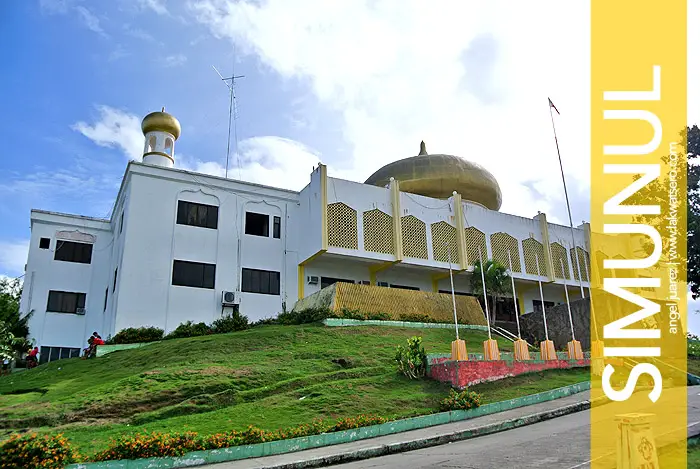 Things to do in Tawi-Tawi
Visit the first mosque in the Philippines and the tomb of Karimul Makhdum (founder of Island in the Philippines) at Simunul Island
Check out the nearby Sangay Siapo Island
See the neighboring islands of Papahag, Laa, Bilatan and its neighboring islets
Scuba diving (Contact Tawi-Tawi Divers Club (TDC) – Engr. Dong Reyes – 0917 7222905; 09212938287)
Snorkeling, free diving
Explore Bolobok Cave
Check out Tawi-Tawi Provincial Capitol
Walk around the market and old Chinese Pier
Buy some souvenir items at Badjao Village
Drop by the Mangrove Forest
Catch a boat to Sibutu and Sitangkai
Explore the other virgin island beaches and sandbars of the neighboring towns such as the famous Panampangan Island in Panglima Sugala; Pusogan, Pasegan Guimba, Pandan and Tagao in South Ubian; or Simalak Island in Languyan
Experience local culture and cuisine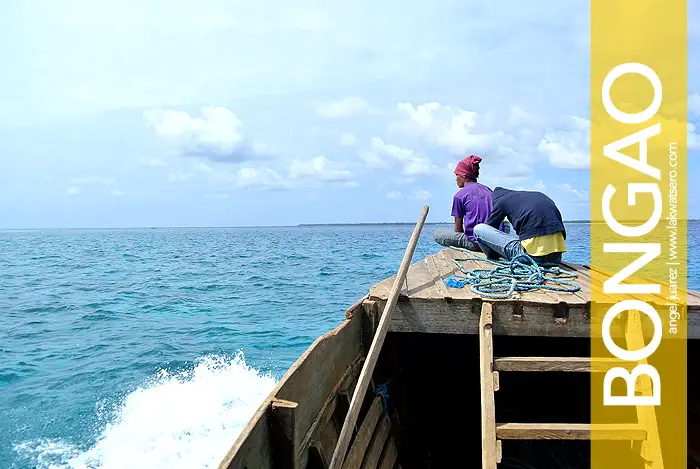 Tips
Mobile signal of major networks are present
PNB has ATM in downtown
No establishments accepts credit/debit card
Take precautionary measures when visiting other islands, register at the tourism office and listen to authority