September 25, 2010 was the International Coastal Cleanup Day, so I flew up all the way to Cagayan de Oro City for the second time this month to participate in cleanup activities on the shore of Opol Beach and its underwater marine sanctuary. It was organized by Dive Special Diving Central and the Local Government Unit of Opol, Misamis Oriental.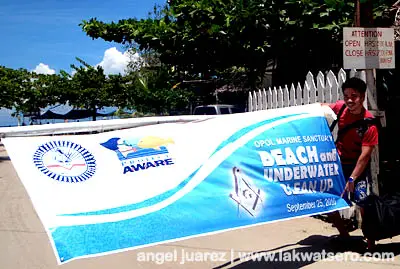 Students, residents, volunteers and divers heed the call and willingly helped to cleanup on this day. Several groups of non-divers collected bags of waste in an hour. Meanwhile, divers rode the boat provided by Opol Mayor Dixon Yasay and proceeded to the marine sanctuary which is around 10 minutes away from the shore.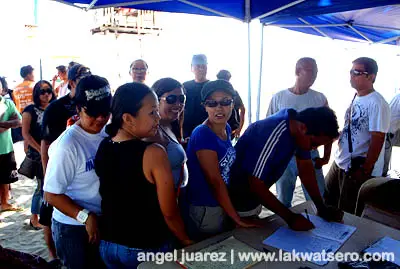 Ate Claudia and I, along with some students of Xavier University were the first batch of divers who descended for the cleanup dive. An hour of diving to a maximum of 20 meters with 3200 psi of air, we collected bags of glass bottles, plastic bags, plastic bottles, old clothes, food wrappers, fishing lines, cans and other foreign objects/waste, while enjoying the beautiful and lively underwater scenery of Opol Marine Sanctuary. The visibility was quite poor and we all lost each other but it did not stop us in continuing our goal for that dive. I surfaced with more than 1000 psi left in my tank and a net bag filled with underwater trash.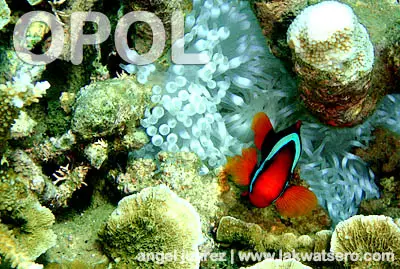 When we returned to the shore, we were treated to a free lunch. Prizes were also given for the weirdest, biggest and heaviest waste, while everyone got free shirt. It was a fulfilling dive and we were delighted to see the amount of waste that the entire group recovered.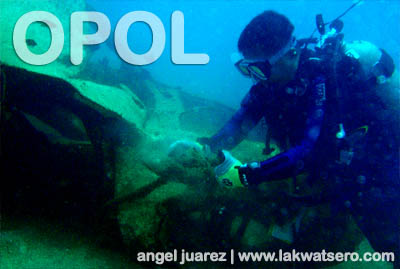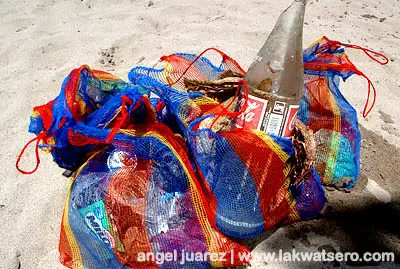 At noontime, we returned to Cagayan de Oro City and headed directly to the First White Water Rafting Adventure office for an afternoon of wild water ride in Cagayan de Oro River. Our day ended with a sumptuous dinner in Vienna Kaffehaus, my new discovery in CDO. Thanks Ate Claud for bringing me there  🙂
It was a dive and a day to remember. It feels great to be a part of a cleaner marine environment. I just wish everyday is a cleanup day.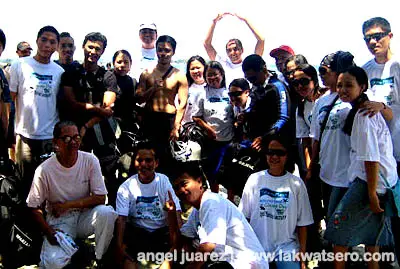 Kudos to the volunteers, Dive Special and Local Government of Opol for heeding the call. Thanks also to Cebu Pacific and Wandering Juan Travel Blog Awards 2010 for taking me there.