Finally, I got a chance to dive again in Balingoan. It has been a year since I last visited the place when Ate Claudia and I dive in Mantangale and Mantigue Island in 2010. Since then, I was enthralled with the unspoiled beauty beneath. It is among the underrated dive spots in the country and I promised to return.
While most tourist frequent the place only as jump off point to Camiguin, for some it is already a destination. For us, it is a small piece of underwater paradise that will keep us on coming back again and again and again.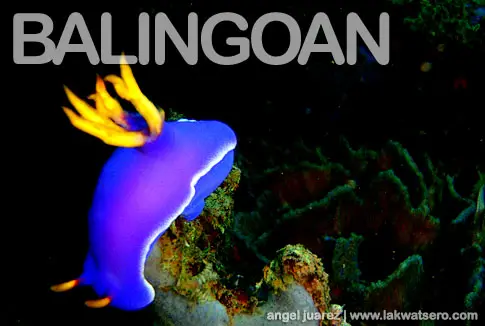 The water surrounding Camiguin and northern coast of Misamis Oriental is home to a diverse marine ecosystem. It has at least eleven known dive spots, probably more still undiscovered. It is approximately two hours away from Cagayan de Oro or Butuan.
Straight from my early morning flight to Cagayan de Oro and the two hours bus ride from the city's Agora Market to Misamis Oriental's northern town of Balingoan we arrived at Mantangale Alibuag Dive Resort half past the hour of 10 o'clock in the morning. We were already late, two groups of divers already sailed – one towards Duka Bay and the other in Mantigue Island, Camiguin.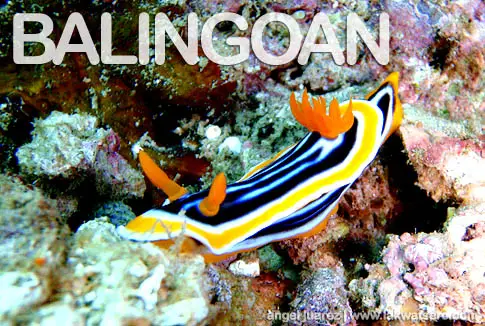 Late Start at Sipaka Point
We had our first dive at two o'clock in the afternoon, merely five minute boat ride, is Sipaka Point. With white sandy bed in a gradually sloping bottom, Sipaka point is an ideal site for students and divers of all levels, and a great site for macro photography.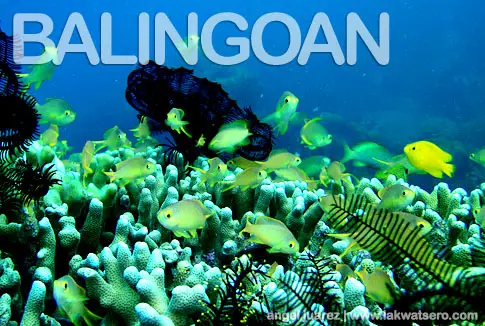 We descended to a sandy bottom with a depth of 10 meters and swam towards the reef adorned by colorful corals and crinoids, and home to a lot of small tropical fishes and marine creatures.
There we saw a good population of anthias, wrasses, angelfish, puffer fish, anemonefish, lionfish, groupers, eels and other reef fishes. We also saw a lot of Crown of Thorns, Lobsters, Cuttlefish, Glass and Harlequim Shrimps and at least four variety of cute Nudibranches, two of which are so small. One is a pure white that is around quarter of an inch and the other colored one that is perhaps half of an inch. There were also a huge adult purple Nudi, one of the biggest I have seen so far.
Perhaps due to our longing for the water that we enjoyed our first dive, we spent a good 62 minutes underwater.
Dive Profile: Maximum Depth – 19.7 meters/Date-Time of Descend – 23-Jul-2011 1434H/Bottom Time – 62 minutes/Water Temp – 30°C/Start Air – 200 bars /End Air – 80 bars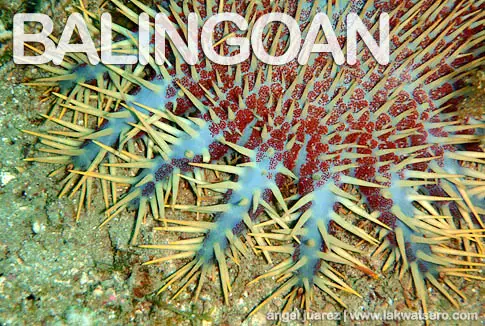 Finding Mandarins in Talisayan Shoal
After more than an hour of surface interval, we sailed towards a shoal in the town after Balingoan – Talisayan Shoal, ten minutes by boat from Mantangale. With us was an old Australian guy named John, whose main objective was to find a Mandarin Fish. Talisayan Shoal is known to have Mandarins.
It was almost sunset. Armed with our torches, we descended to a maximum of 10 meters to a vast coral area. While John's group were busy searching for the Mandarin Fish, Ate Claudia and I just roamed around, enjoying everything on our path.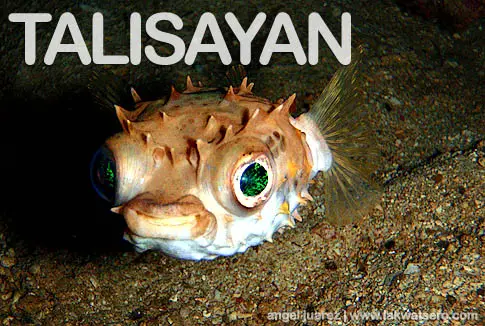 The last time we had night dive was last year in Sogod Bay, the one in Tubbataha was technically not a night dive, though it was almost dark when we surfaced. I find night diving very challenging and fun, the underwater world has different characters at night.
There we saw a lot of shrimps and crabs as Ate Claudia and I maneuvered around the shoal, while the others were busy looking for their target. After 60 minutes of diving, my torch flickered and ran out of battery so I decided to ascend to have my safety stop. It was a total of 67 minutes of diving and sad to say, we didn't see any Mandarin Fish.
Dive Profile: Maximum Depth – 10.4 meters/Date-Time of Descend – 23-Jul-2011 1749H/Bottom Time – 67 minutes/Water Temp – 29°C/Start Air – 200 bars /End Air – 60 bars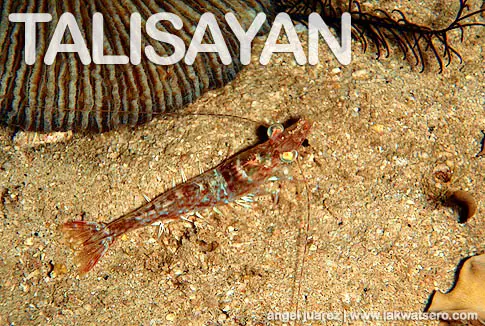 As we sailed back to Mantigue, darkness already enveloped the surrounding. I looked into the water and saw the bio-luminescent organisms glow as they were being washed away by the boat. Indeed, the sea is a big mystery, and humans will never ever completely understand the life underneath.
Thanks Sir Dodong Uy of Mantangale Alibuag Dive Resort, diving in Balingoan will always be fun with your dive shop 🙂