"Camote", replied the island ancestors when asked by the Spaniards about the name of the place. The natives were harvesting sweet potatoes (camote) then and thought that the Spaniards were asking what they were digging. That was how the group of islands got its name according to local folklore.
Camotes is a group of islands composed of four towns of Cebu (Poro, Tudela, Pilar and San Francisco), geographically located east of the province mainland, in between the islands of Cebu and Leyte in central Philippines, two hours away by boat from the town of Danao, north of Cebu City.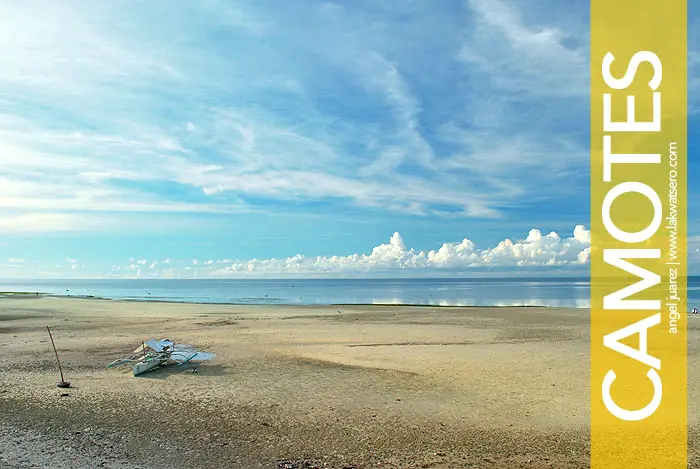 It is a small piece of paradise… of beautiful white sand beaches, great underwater treasures, amazing caves and lake, rich culture and history and lovely people.
Go beyond the usual Cebu. Discover, explore, experience and fall in love with the charm of Camotes Islands.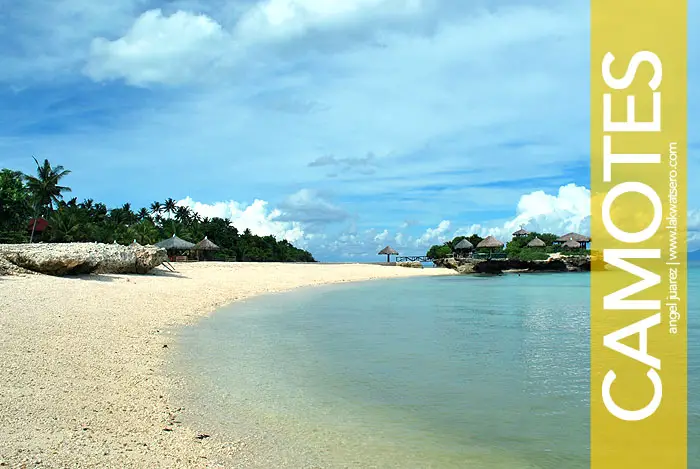 How to Get to Camotes Islands
Cebu City / Mactan to Camotes (Consuelo)
Oceanjet has twice a day departure of fast craft scheduled at 6AM and 3PM, travel time is 1.5 hours and fare is at least P500. Meanwhile, Jomalia Shipping operates at least one fast craft departure from Mactan Wharf to Camotes everyday, fare is at least P350 and travel time is around 2 hours. You can book your ferry online from Cebu City to Camotes below.
BOOK YOUR FERRY FROM CEBU CITY TO CAMOTES
Danao to Camotes (Consuelo)
Danao is a town north of Cebu City, approximately an hour away. There are multicabs from or bus going or passing there, travel time usually an hour and fare is around P30.
From  Danao Port, there are numerous ferry departures daily from as early as 530AM to as late as 9PM. The boat ride is approximately 2 hours and fare is around P200. You can book your ferry online from Danao to Camotes below.
BOOK YOUR FERRY FROM DANAO TO CAMOTES
Ormoc to Camotes (Pilar)
The town of Pilar in Ponson Island is geographically nearer to Ormoc City, Leyte, only an hour by boat. There are public boats serving the route. There are also public boats that connect Pilar to the other islands and towns of Camotes.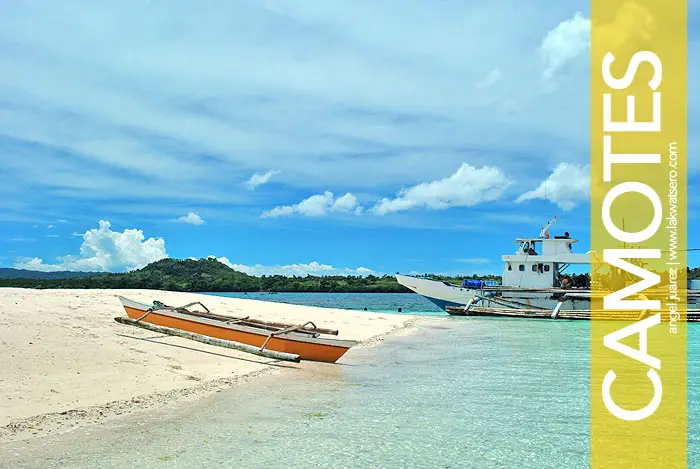 Going Around and Away
Camotes Islands is a group of islands and islets with the two biggest islands of Pacijan and Poro connected by a bridge. The primary mode of transport is by tricycle or single motorcycle (habal-habal). The town of Pilar in Ponson Island is accessible only by boat.
The main port of Camotes Island is located in Barangay Consuelo in San Franciso Town, Pacijan Island. There are numerous boat departures daily from Consuelo Port to Danao and Cebu City. You can book your ferry online from Camotes to Danao or Cebu below.
BOOK YOUR FERRY FROM CAMOTES TO DANAO
BOOK YOUR FERRY FROM CAMOTES TO CEBU
Where to Stay in Camotes
Bella Vista Mare Resort (formerly Beach View Resort) offers cheap room with a great view of Santiago Bay. We stayed in a decent fan room for as low as P850 per room overnight. It is along Santiago Bay in Barangay Santiago, San Francisco, where most tourists stay. Contact Number: +63905-3508883, they prefer to be contacted from 07:00AM to 08:00AM and 06:00PM to 08:00PM.
Beside Bella Vista Resort is a popular hotel resort in town, Santiago Bay Garden and Resort. It has a restaurant and a swimming pool. Other accommodations in town include: Masamayor Beach Resort and Payag Beach Resort in Santiago; Mangongodlong Rock Resort in Mangongodlong; and Harbor View in downtown San Francisco.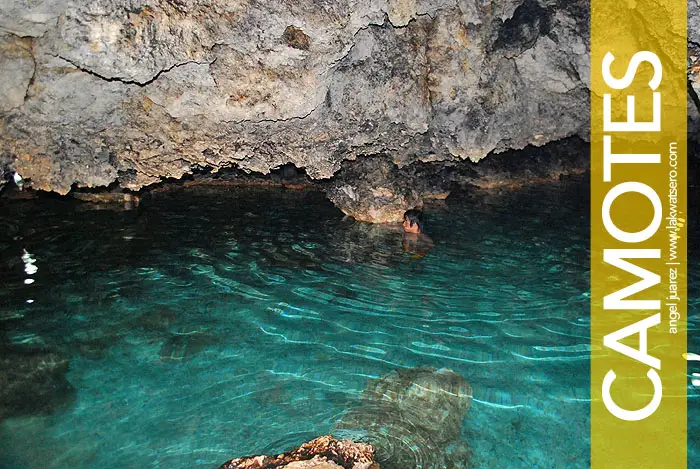 Top-Rated / Highly Recommended Accommodations in Camotes Islands
Sunset Vista Sea Front Guest House
San Francisco, Camotes
Starts at 2,000 PHP

Camotes Flying Fish Resort
Poro, Camotes
Starts at 1,500 PHP

Mangodlong Rock Resort
San Francisco, Camotes
Starts at 1,700 PHP

Coco Grove Nature Resort and Spa
San Francisco, Camotes
Starts at 1,500 PHP
Things to Do in Camotes
Scuba diving, free-diving or snorkeling
Beach bumming in Santiago Bay, Mangongodlong and other white sand beaches in the islands of Pacijan, Tulang, Poro and Ponson
Island tour: Lake Danao, Timabu Cave, Baywalk, Buho Rock, Bukilat Cave in Tudela, St. Joseph Parish, Kalbaryo, Alta Vista, Guadalupe Cave and Busay Waterfalls
Beach sports: volleyball, frisbee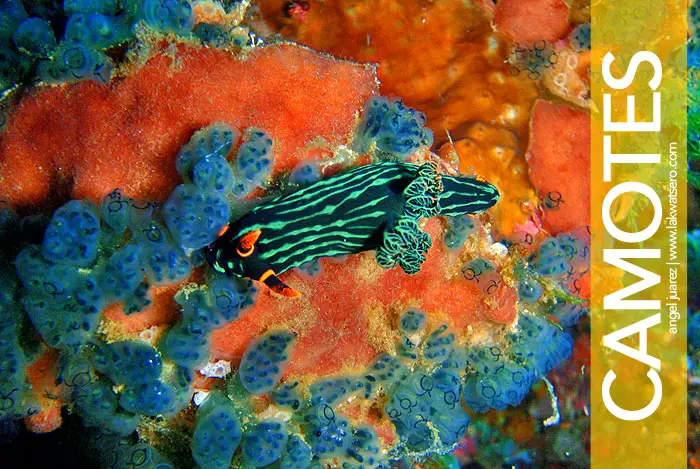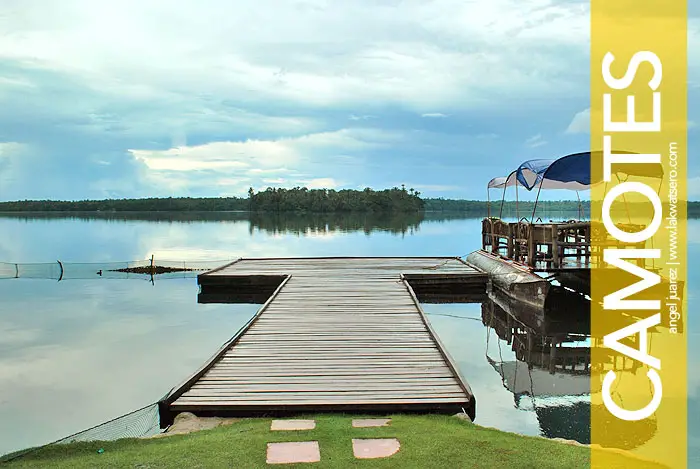 Tips
When to go: Summer and dry season
Bring cash as much as possible as there is only one ATM in the island
Half day motorcycle tour rate starts P700.00 for the following spot: Lake Danao Park, Timabu Cave, Baywalk, Buho Rock and Bukilat Cave