A time came for me to cross out another item in my bucket list and this time it is the long pending Lubang Island on the western end of Verde Island passage.
Lubang Island is a group of island that is politically under the jurisdiction of the province of Mindoro Occidental. It is made up of two towns – one is also named Lubang, the western half of the island of the same name and the other half is Looc. The entire group is composed of five major islands – Lubang, Cabra, Ambil and Golo, plus other smaller islets. Not to confuse, my succeeding mentions of Lubang refer to the town itself and not the whole island or group.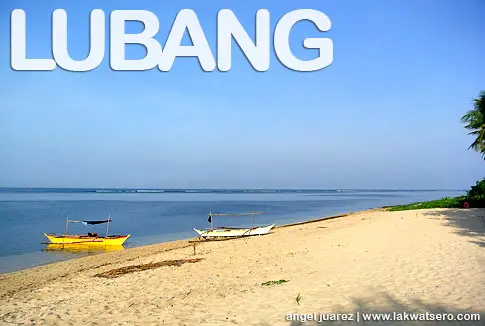 Aside from the century-old lighthouse of Cabra and the historic trail of Onoda, much of Lubang remains a mystery to the world. They say it is too near yet too far and I think it is true. Even the world wide web yields only little information about the town. The longer I dream of the place, the deeper I succumb to its mystery that I found the urgency to unravel it. So I heeded.
Masked with curiosity and excitement, I went to Balombato Port in Calatagan to catch the boat to Tilik, the major port of Lubang.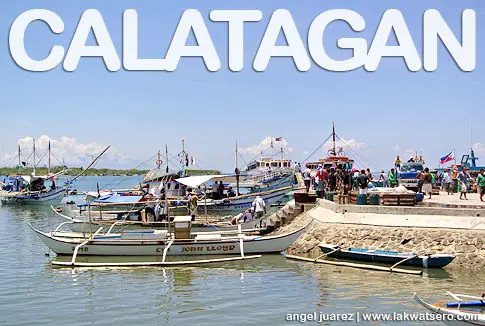 Although there is known schedule of boats in Calatagan to and from Lubang, it often changes and generally unpredictable due to traffic and weather condition. I was about to take the MB Lucky Benjamin to Tilik but it was rerouted to Agkawayan (Looc), another port in the island, quite far from Barangay Tagbac, where I planned to stay.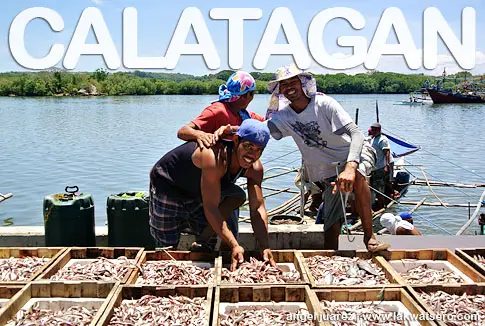 Thankfully, the old operator, MV God's Grace 2 had a supplementary trip that day. It was only ten in the morning and the boat to Tilik was set to leave at one in the afternoon so I spent my three hours in the Port of Calatagan waiting, people watching and talking to locals who were equally excited as I was to reach Lubang. It was summer peak and the sun was on its scorching heat but I managed to roam around the terminal building and the busy port complex despite the heat. Apparently, it was an active day at the Port of Calatagan, there were lots of boats filled with fresh catch from the rich water of Verde Passage. Fishermen and traders seemed oblivious of the summer heat.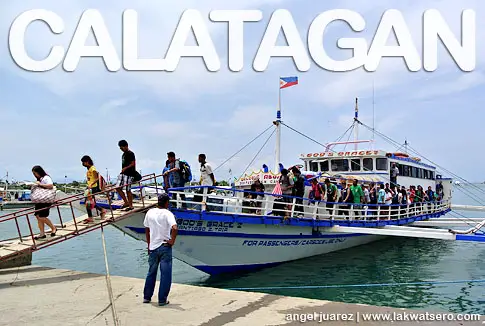 Unpredictable as it was, the boat started boarding its passenger past one in the afternoon and departed past two. After more than two hours of uneventful boat ride, we reached Tilik Port a few minutes after five in the afternoon.
It was amazing to realize that I only spent a few hours in the boat yet it seemed that I was transported to a different world in Lubang. A quaint rural town with friendly and lovely people. I boarded a jeepney outside the port that was instantly filled with passengers bound to Bayan and Tagbac. The friendly passengers referred to me as "dayo", a Tagalog for tourist. I had conversations with some and I felt their warm hospitality. An old lady even volunteered to reserve a slot for me on my return ferry to Manila. And whenever they ask me why I was there, the old lighthouse of Cabra was my default reply. I always wanted to see it anyway.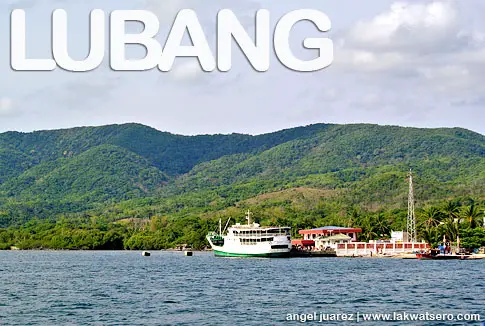 The jeepney traversed the main road occupied mostly not by vehicles but by people – young and old on their late afternoon walk and kids who were as if in their own playground. And just like in the other far flung rural areas in the Philippines, all eyes were on our vehicle when we passed by. All with curious looks on new and returning faces in town.
Half an hour passed and we finally reached Tagbac. I was dropped off at Don Juan Villa Beach and Dive Resort where Mr. Bertos, the owner, was waiting. It was almost dark but he still lively and warmly welcomed me. Then he introduced me to Mr. Chot Lucas a dive instructor who used to be based in Puerto Galera but chose to settle and establish a dive shop in Lubang.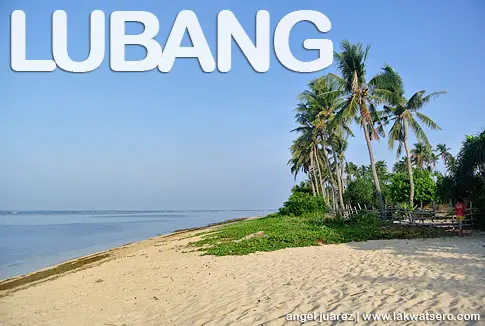 After a brief introduction, a deep talk on diving, tourism and potentials of Lubang Island engaged us. Honestly, I never thought and planned of diving in Lubang, I didn't even know that there is a dive shop there. I made up my mind to see the lighthouse of Cabra, the trail of Onoda, some waterfalls and beaches. But over a cup of coffee and some enticing words from Sir Chot, the plan changed. I scrapped Onoda trail and the waterfalls in favor of diving in Lubang in one condition that I would drop by at Cabra Island Lighthouse.
Logistics wise, it was a good decision. I was offered a discounted rate for three day dives with a side trip to Cabra Island which came too close on the P1500 chartered boat rate to and from Cabra Island just for the lighthouse. There is a public boat to Cabra from Tagbac that leaves daily at one in the afternoon and returns the next day but with the limited time I had, I dropped it off as an option. So between the P1500 chartered boat ride for the lighthouse and the super discounted dive package with lighthouse sidetrip, I chose the latter without a second thought.
So we ended up planning our dives and itinerary for the next day. I was thrilled and excited on the idea. The thought of diving hyped me up, much more of the fact that it is still part of Verde Island Passage, the center of the center of world's marine biodiversity and in generally unexploited and unspoiled area of it.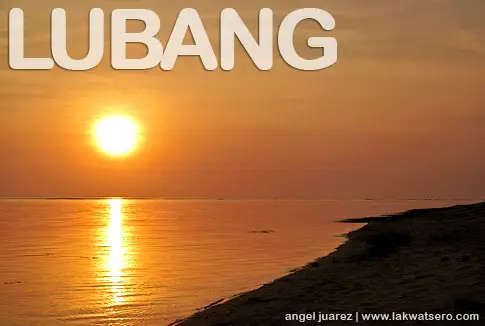 To end the day, Mr. Bertos and Gilbert of Don Juan Villa Resort prepared sinigang na subo for dinner, freshly catch and deliciously cooked. It was heaven!
I thanked them all and bid good night with wide smile that showed excitement. It was a very exciting day and I was quite sure for more excitement and fun on the next day. Lubang quickly caught my heart!
How to Go to Lubang From Calatagan
Wooden pump boats connect Calatagan Batangas to the ports of Tilik and Agkawayan. One way fare costs P500.00 as of April 2013. Their trips schedule are as follows:
MB God's Grace 2
Calatagan to Tilik: Every Monday,Thursday and Saturday
Tilik to Calatagan: Sunday, Wednesday and Friday
MB Lucky Benjamin
Calatagan to Tilik/Agkawayan: Sunday
Tilik/Agkawayan to Calatagan: Monday
MB San Rafael
Calatagan to Agkawayan: Every Monday,Thursday and Saturday
Agkawayan to Calatagan: Sunday, Wednesday and Friday
Although these boats have published schedules, the trips still depend on traffic and sea conditions.