About Lubang
Lubang is a group of islands located southwest of Manila and northwest of mainland Mindoro. It is composed of seven islands and two municipalities under the jurisdiction of the province of Occidental Mindoro on the western end of Verde Island Passage, dubbed as the center of the center of the world's marine biodiversity.
Despite its proximity to Metropolis, Lubang Island is generally verdant, unspoiled and unexplored. It is too near yet too far, as they say. Information on the net are either lacking and outdated, but blessing in disguise for it has preserved its mysterious beauty.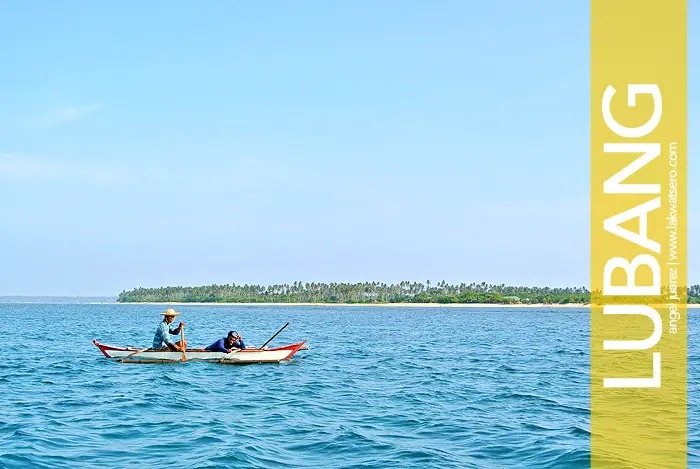 Its prominent landmark is the more than a century old Cabra Island Lighthouse, one of the few remaining lighthouses built during Spanish era. The lighthouse shows the importance of the place even in the early Philippine civilization.
Today, Lubang Island is a paradise breaking out of its shell. Its vast farmlands, virgin beaches, amazing marine life and striking scenery as well as the natural hospitality of the locals are warm welcome that await everyone.
Choose the road less traveled. Choose Lubang!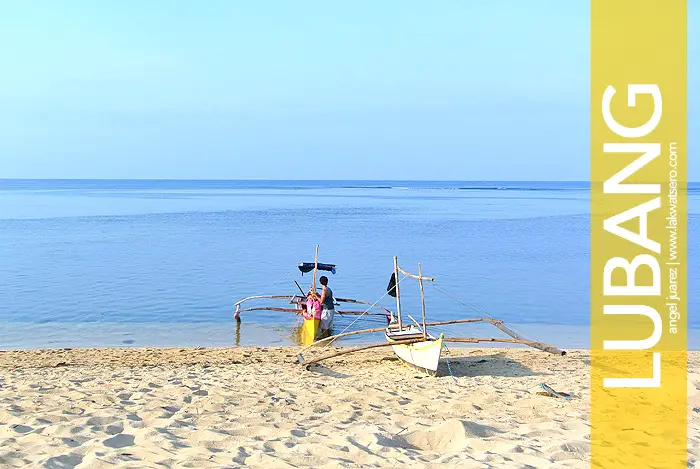 How to Get to Lubang Island
By Air
Lubang has an airfield that can accommodate small aircraft but to date only chartered flights use the runway.
By Sea
Lubang Island Group has two public sea ports – one in the town of Lubang (Tilik) and one in the town of Looc (Agkawayan). They can be reached by taking a ferry from Manila North Harbor or the wooden boats from the port of Calatagan Batangas.
From Manila: Atienza Shipping Lines services Manila-Tilik-Manila route. Manila to Tilik is every Monday at 12 noon, while Lubang to Manila is every Tuesday at 9 o'clock in the morning. Advanced ticket reservation and booking is advised specially during summer and peak season. For more information, check out their website at www.atienzashippinglines.com.
From Calatagan: Wooden pump boats connect Calatagan Batangas to the ports of Tilik and Agkawayan. One way fare costs P500.00 as of April 2013. Their trips schedule are as follows:
MB God's Grace 2
Calatagan to Tilik: Every Monday,Thursday and Saturday
Tilik to Calatagan: Sunday, Wednesday and Friday
MB Lucky Benjamin
Calatagan to Tilik/Agkawayan: Sunday
Tilik/Agkawayan to Calatagan: Monday
MB San Rafael
Calatagan to Agkawayan: Every Monday,Thursday and Saturday
Agkawayan to Calatagan: Sunday, Wednesday and Friday
Although these boats have published schedules, the trips still depend on traffic and sea conditions.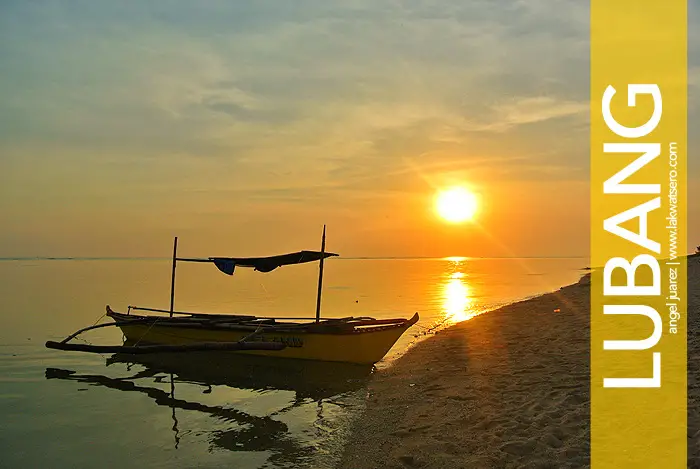 Where to Stay in Lubang Island
Accommodations in the island are limited only to small inns, lodges, homestays and beach resorts. Tourists mostly stay in the beach resorts of Barangay Tagbac in the town of Lubang.
Don Juan Villa Beach Resort and Dive Center
Five air-conditioned rooms, function hall
Rates start at P500
Contact No: +639202385270/+639085532147
Bamboo Hut Resort
Five air-conditioned rooms, swimming pool, cottages
Rates start at P700
Contact No:+639205835811
Protacio Beach Resort
Six air-conditioned rooms, open air cottages and social hall
Rates start at P600
Contact No: +639298799740/+639205823089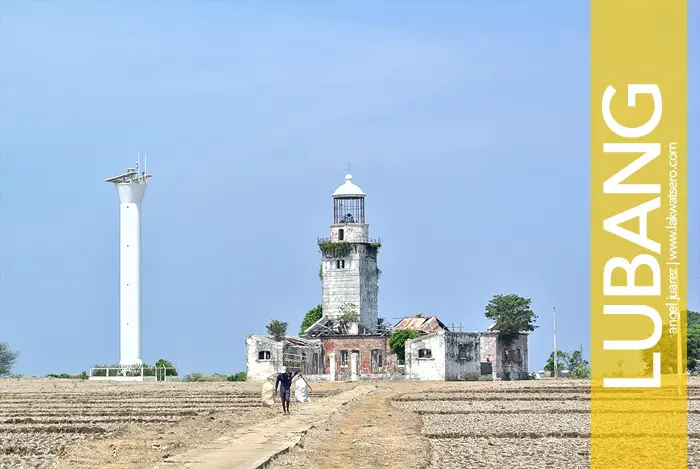 Another beach resort is situated in Barangay Binacas, also in the town of Lubang. Kaypalad Guesthouse is a small yet beautiful guesthouse with a very scenic location. The guest house is made up of nipa and standing in a small grassy hill overlooking the beach.  Some locals say that it is one if not the best spot in Lubang although the place is not easily accessible.
Kaypalad Guest House
Contact No: +639209831817/+639186712803
Other accommodations in Lubang are the following:
Airlink Beach Resort (Tangal)
20 air-conditioned rooms and suites, basketball court, swimming pool, recreation room
Contact No: +639209266279/+639178532600
White Sand Beach Resort
7 bed rooms for 2-3 person and 1 bed room for 10 person
Contact No: +639391689652
Lubang Bay Hotel (Tilik)
Air-conditioned rooms with private comfort rooms and TV, restaurant
Rates start at P1,800/room
Contact No: +639293190910
Seabourn Beach Resort (Tilik)
Air-conditioned rooms with private comfort rooms, videoke, swimming pool, function hall, billiards
Rates start at P1,2000
Contact No: +639081625763
Villa Carolina (Tilik)
Contact No: +639205823089
Quinones Homestay (Tilik)
Contact No: +639108776832
Villa Daulat Ancestral House (Banaag)
Contact No: +639182770089
Carmen Aguilar Homestay (Araw at Bituin)
Contact No: +639182183136
Activities in Lubang Island
Explore the beaches of  Tagbac and Binacas in Lubang, and Bonbon in Looc
Scuba diving (See Don Juan Villa Beach Resort and Dive Center contact number above)
Snorkeling and free diving
Visit the old Spanish Lighthouse in Cabra island
Check out Onoda Trail and Caves
See Hulagaang Waterfalls
Trek to Gozar Air Station, Mt. Benogongon and Mt. Gonting
Discover other attractions of the Islands of Cabra, Golo and Ambil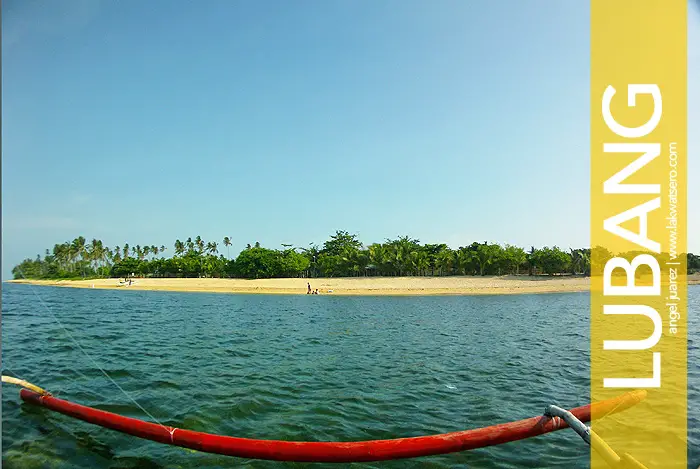 Other Tips
No ATM in the island, and no establishment accepts credit cards/travelers cheque
Globe Telecoms has no signal in Lubang
Electricity runs 24-hours although power interruptions are common
Reserve ahead if you plan to take Atienza Shipping Line specially on summer and holidays