I have read various blogs and online articles on Coron and El Nido; met a lot of people asking which is better; and encountered discussions between the two places both claiming to be paradise. But still, the question is still being asked today, the discussions and comparisons continue, the battle of these paradise go on and on.
So once more I asked my self which of these two do I love the most, and like all the heated discussions, I had a hard time choosing. I needed to break down the factors to carefully analyze my choice.
Budget
The impression of El Nido as a high-end tourist spot is a big turn off for many, but that is a big hoax. With lots of budget accommodations, cheap packaged tours and eateries around town, El Nido can be done on a budget. A 3D/2N stay can cost you around P5,000 excluding the airfare.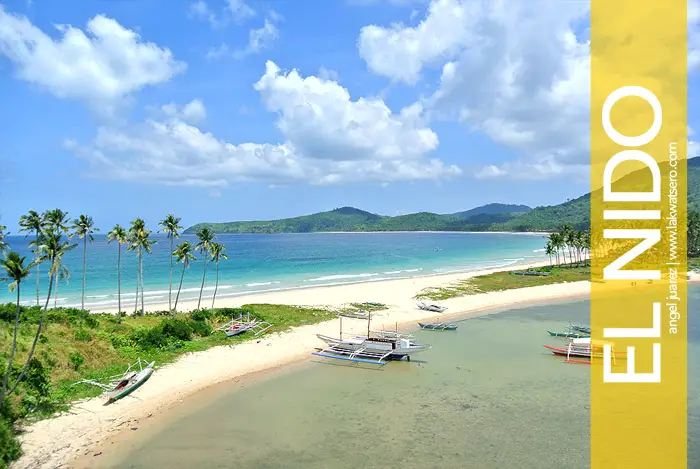 Coron on the other hand is proven to be doable on a budget. A 3D/2N stay can also be done around P5,000 excluding the airfare. It can come up cheaper if not for the entrance fees on almost every spot, which the majority find as big turnoff compared to El Nido's one time payment of environmental fee that gives access to all sites.
Verdict: El Nido and Coron are almost if not equal when it comes to budget.
Accessibility
No doubt, Coron is more accessible than El Nido. With direct flights to Busuanga from Manila, Cebu and Puerto Princesa via Philippine Airlines and Cebu Pacific, it is easier and more convenient to reach Coron. Plus factor is the regular 2Go Travel trip from Manila and Puerto Princesa and other boats that connect Coron to San Jose (Occidental Mindoro), Batangas City and El Nido.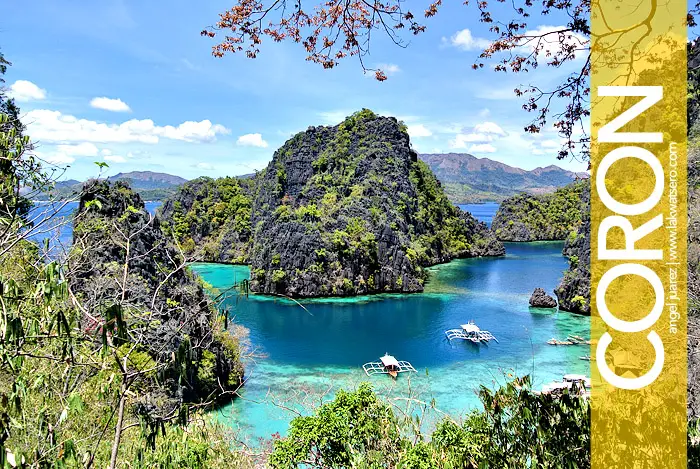 Meanwhile, El Nido is also connected to Manila only via chartered flights, without regular commercial flights going to El Nido, the price for the short flight is usually a big setback.
Coming from Puerto Princesa, El Nido is five to six hours by van and six to seven hours by ordinary bus. By sea, there are boats that connect El Nido to Coron daily.
Verdict: Coron is more accessible than El Nido.
Foods
When it comes to gastronomy department, it is a very close fight. Both places have wide array of restaurants and eateries offering delectable menu that suits everyone's budget.
El Nido has The Bacuit Grill that offers good pasta and a lovely sunset; El Nido Boutique and Arts Cafe for pizza, pasta and other American dishes; the Alternative for American, Italian and Filipino specialties; Altrove for pizza, pasta and other European specialties; El Nido Corner for sea foods, pasta and amazing view; Lonesome Carabao Grill for sea foods; Habibi Restaurant and Sisha Cafe for pancakes, pizza, pasta and more; Squidos for very creative sea food dishes; and a lot more more.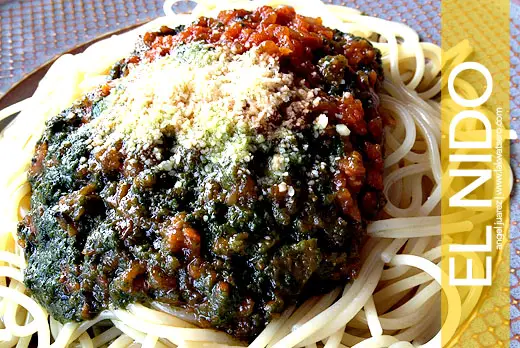 Coron's pride are Bistro Coron and Altrove for pizza, pasta and other European specialties; Sea Dive Restaurant and La Searenita Grill for sea foods; and other small time restaurants and cafes.
Verdict: El Nido wins in gastronomy department!
Beaches
The main island of Coron has no beach, which gives El Nido a big advantage for having a beach fronting Bacuit Bay with a picturesque sunset. But it's not the only edge of El Nido, because numerous white sand island beaches are scattered on its water. Forty five islands and islets to be exact, harboring some of the country's best white sand beaches, hidden lagoons, picturesque cliffs and rich marine life underneath its Earth.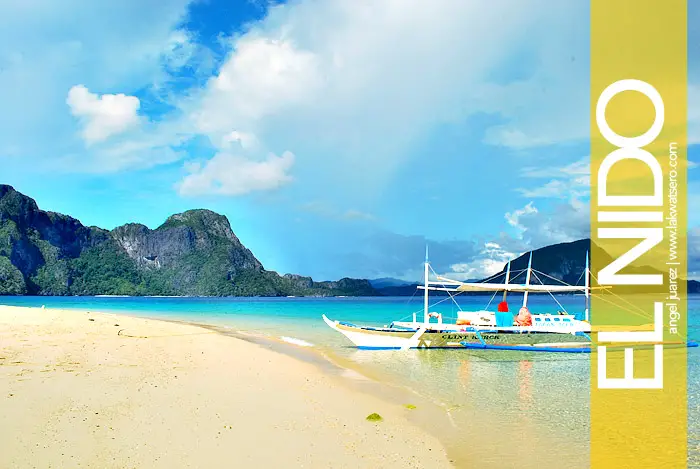 Being attached to mainland Palawan gives El Nido another plus factor. This gives the tourists easier access to the surrounding beaches even of the neighboring towns of Taytay, San Vicente and Roxas.
But Coron has its own share of white sand island beaches though lesser in number compare to El Nido and quite farther from one another. The popular spots are the beaches of CYC, Banol, Malcapuya, Banana, Dimakya and Dibotunay.
Verdict: Hands down, the beaches of El Nido win.
Diving
Needless to say, the underwater monsters of Coron are something that El Nido cannot match. Eleven Japanese shipwrecks of World War 2 lie in the seabed of Coron Bay, they were sunk by American Helldivers on September 24, 1944.
Aside from these shipwrecks, Coron has plenty of dive sites, underwater caves and marine sanctuaries teeming with diverse marine life for those who prefer nature diving. Another interesting spot is the Barracuda Lake, famous for its thermocline and the lone freshwater barracuda that lives in the lake.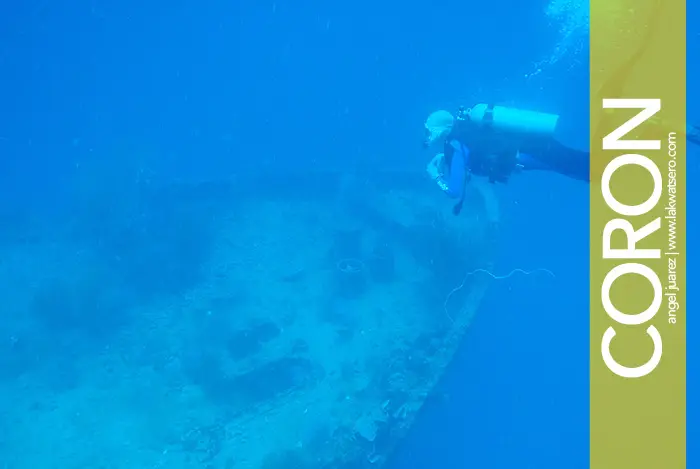 Just like Coron, El Nido's dive sites are world class too being a marine protected area teeming with variety of tropical species but minus the shipwrecks.
Verdict: Coron for the monsters!
Other Attractions
The historic island town of Culion, the animal sanctuary of Calauit, hot spring and hidden waterfalls are Coron's mix of diverse attractions. El Nido on the other hand has hidden caves, nearby waterfalls and hot spring too. Both have stunning limestone islands and cliffs that are perfect for rock or cliff climbing for an extreme taste of adventure.
Verdict: El Nido and nearby town's variety of attractions gives the town another edge over Coron.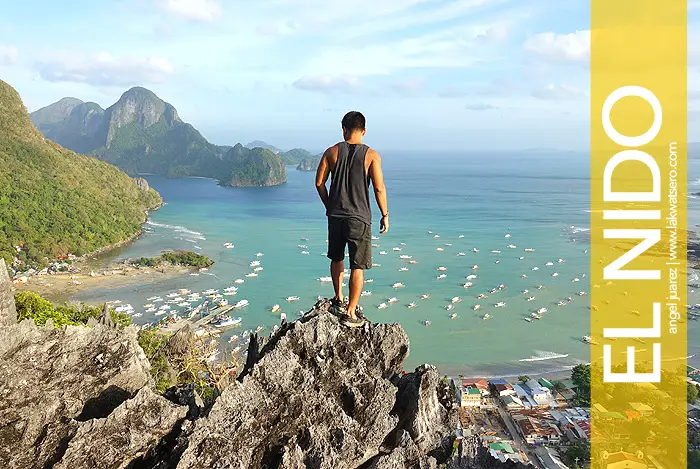 Overall, between the two, Coron is my personal favorite and I see myself coming back there again and again. Perhaps aside from other factors, my bias for wreck diving scored big time. But I suggest, if you are into beaches, you should visit El Nido.
We all have different preferences and my pick might be totally different from you. Now, if you will choose between the two, where will you go, Coron or El Nido?
Take your pick.