Nested at the foot of Sierra Madre Mountain Range are the twin mountains of Maynoba and Cayabu, two of the numerous peaks found in Tanay, Rizal. With elevation of ~720 and ~680 meters above sea level respectively, a traverse is relatively an easy feat even for a newbie in mountaineering. These two mountains became an instant favorite for outdoor junkies based in Metro Manila and CALABARZON since its opening in 2016 primarily due its famed the sea of clouds.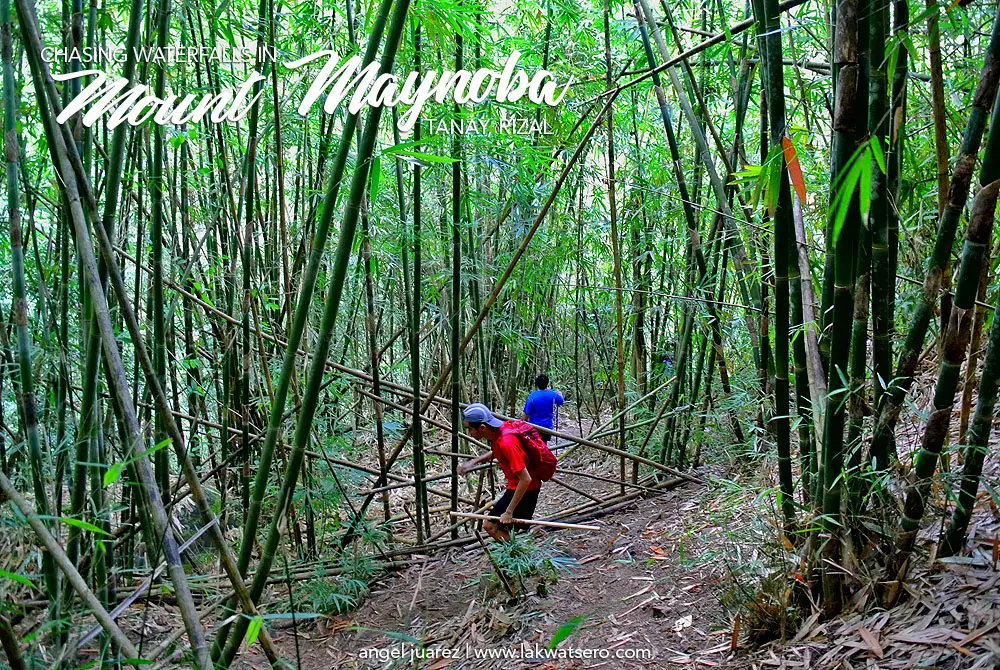 The bamboo forest trail of Mount Maynoba
But more than the sea of clouds and the thrill of the trail, another attraction of the area is the series of waterfalls of Mount Maynoba. Dubbed as "Eight Wonderfalls", these cascades range from two to ten meters in height and are easily accessible from the trail.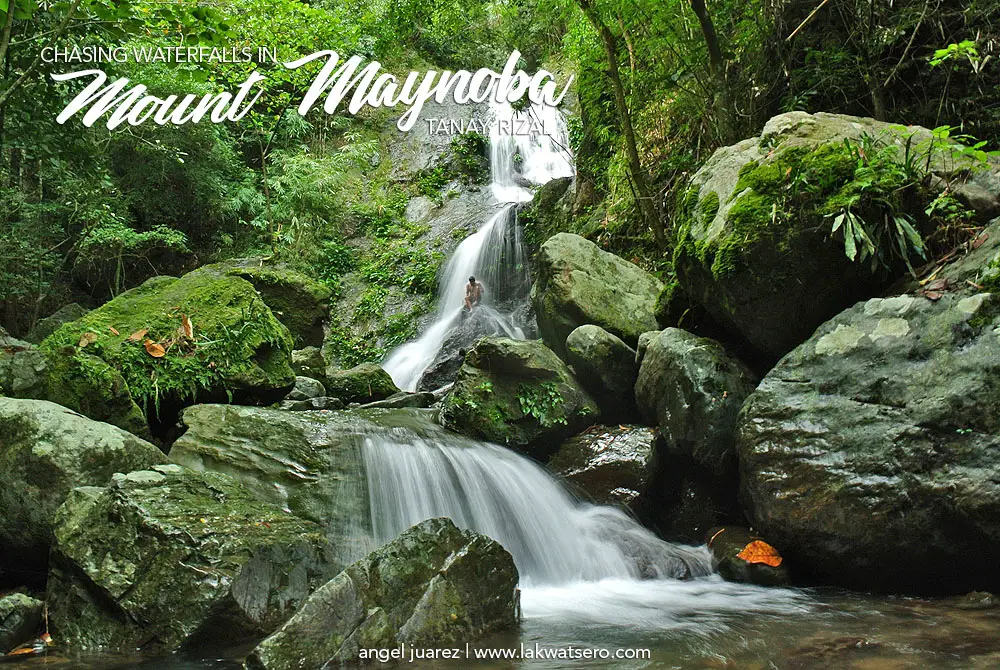 "Natatagong Paraiso", Mount Maynoba's highest cascade
Tthe highest cascade, named "Natatagong Paraiso" Falls is the first you will see coming from the summit going down. The other seven are located downstream and are named Catmon Falls, Gintuan Falls, Gugulong na Bato Falls, Lantay Falls, Pantay Falls, Mangganiso Falls and Maynoba Falls.
A traverse climb from Mounty Cayabu to Mounta Maynoba with sidetrip to these eight waterfalls can be done in at least four (4) hours, a relatively easy trek. Guide is required and readily available at registration area, P500 for a group of one (1) to five (5) persons.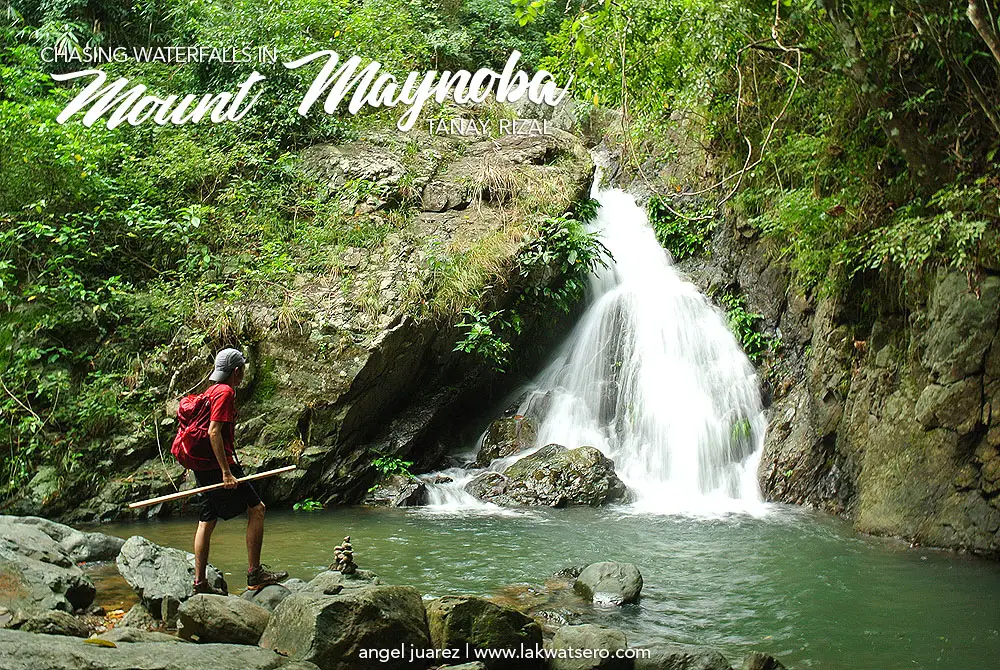 Catmon Falls
How to Get to Mount Cayabu and Maynoba
You can get there by public transport:
Take a jeepney from Cubao or Starnall Crossing (Shaw) to Cogeo Gate 2 (P24 / 30 minutes)
Transfer to another jeepney at Cogeo bound for Sampaloc and get off at Batangasan Junction (P45 / 1 hour)
Transfer to a tricycle to take you to Barangay Cayabu for registration (P50 person / 15 minutes)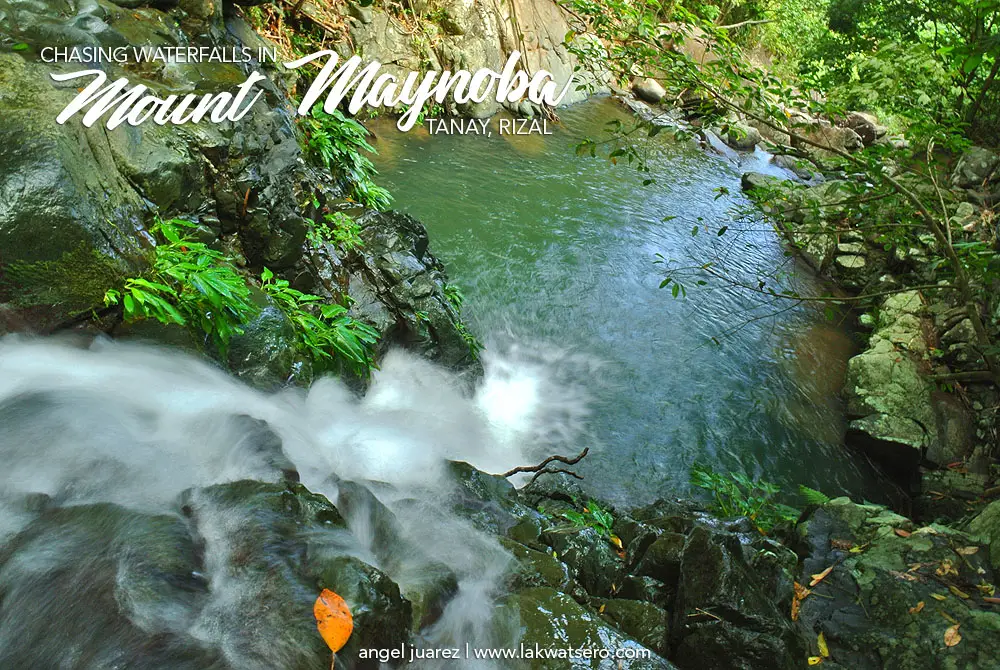 At the top of Gintuan Falls
Mount Cayabu and Maynoba Day Trek Itinerary
0200H: Assemble at Cubao
0230H: Jeep to Cogeo Gate 2
0300H: Arrive in Cogeo Gate 2
0315H: Jeep from Cogeo Gate 2 to Sampaloc
0415H: Arrive in Batanggasan Junction / Trike to Barangay Cayabu
0430H: Arrive in Barangay Cayabu / Register / Breakfast
0500H: Start Trek
0600H: Arrive in Cayabu Summit
0630H: Start traverse to Maynoba
0730H: Arrive in Maynoba Viewpoint
0830H: Trek Back / Chasing Waterfalls
1000H: Back in trailhead / Wash-up
1030H: Trike to Junction
1100H: Jeep or van to Cubao
300H: Arrive in Cubao / Lunch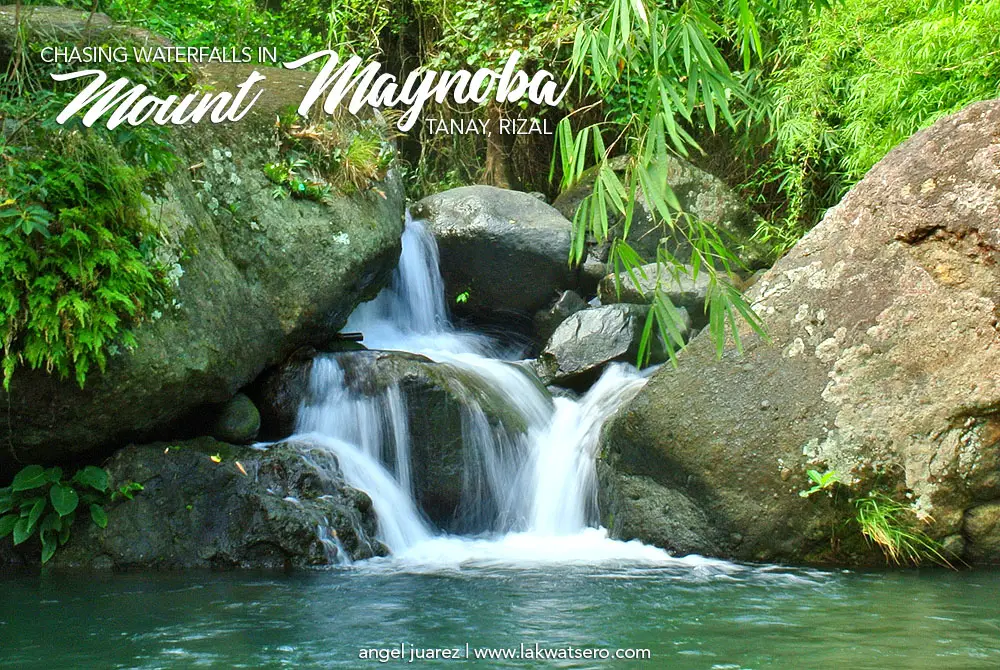 Maynoba Falls
Expenses
Jeepney: Cubao to Cogeo Gate 2 – P24/person
Jeepney: Cogeo to Batangasan Junction (Sampaloc) – P45/person
Tricycle to Barangay Cayabu – P150/trike (three-person sharing)
Registration Fee: P40/person (traverse)
Guide Fee: P500/guide (five-person sharing)
Tricycle: Barangay Cayabu to Tanay – P150/trike (three-person sharing)
Jeepney: Tanay to Cubao – P55/person
Tips
To trek for sunrise, depart Manila by 0200H
Bring your breakfast, snacks and water
Best months: December to March