Sagada is one of my favorite places in the Philippines. It is my happy place, my sweet escape, a home away from home. This highland town of temperate weather, lovely people and good cuisine is also one of the best places in the Philippines to experience culture, nature and adventure. A place that piques curiosity to many who wonder of things to do in Sagada?
Through the years, more and more people get to discover this paradise. For those who are clueless of Sagada but planning to visit the place soon, it would be best to go there with all the surprises and you will be amazed with all its wonders. But if you are too curious and wondering what sites and activities you should not miss, here's a list of things to do.
1. Go Spelunking in Lumiang and Sumaguing Caves
Sagada is home to one of the most beautiful navigable cave systems in the country. No need to be a professional spelunker, as the caves are open to all capable and willing. The most popular Sumaguing Cave is an easy trek, yet offers the best cave experience with its amazing formations that were given fancy names. Try spotting the "king's curtain", "queen's curtain", "giant fudge", "pregnant woman" and other formation with kinky tags.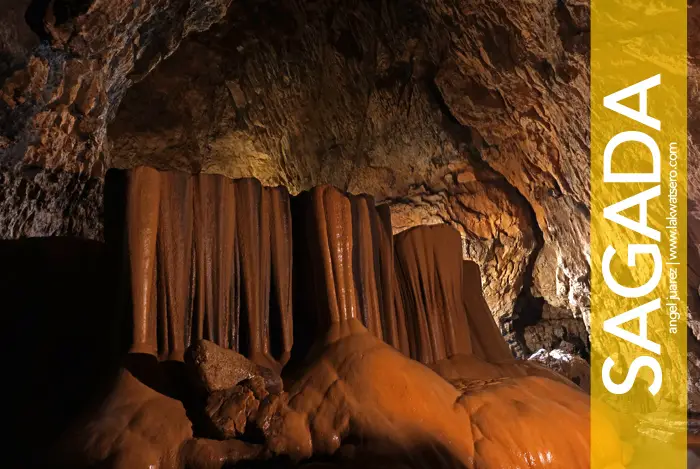 For the more adventurous types, the cave connection from Lumiang Cave to Sumaguing Cave (or the other way around) is definitely an extreme experience. The three to four hours spelunking is a test of endurance, flexibility, courage and survival instinct while appreciating the beautiful cave system.
Spelunking in Sumaguing cave costs P500 for a group of four. Cave connection is at P400 per person, for a minimum of two person per guide.
2. Try the Strawberry-Banana-Granola Yogurt of Yogurt House
This cozy restaurant offers some of the best food in town. Must try are the Hiker's Delight – a banana and yogurt wrapped in home made pan cake and topped with strawberry preserved. My other personal favorites are the Vegetable Pasta, Creamy Carbonara, Tuna Spaghetti, Fried Rice with Vegetable and Tuna, and of course the house specialty – Yogurt Complete (with strawberry, banana and granola).
The servings are big enough that it can be shared by two persons.
Yogurt House is open from 6AM to 9PM everyday. The place can become full on peak season and they do not accept reservation.
3. Walk Along the Rice Terraces
One memorable experience in Sagada is walking along its rice terraces. This millennium-old architectural masterpieces are Sagada's version of carefully hand carved mountainsides that look like giant steps to the sky.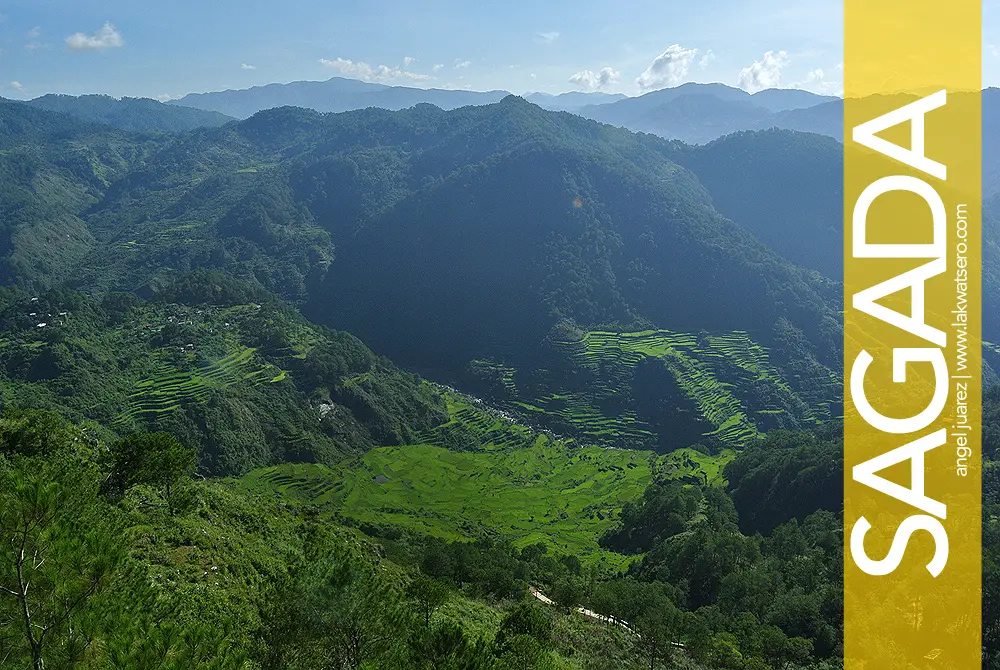 The rice terraces of Sagada may not be as grand as those in Batad but it still offer remarkable views. These rice terraces can be found in Suyo, Balugan, Bangaan (on the way to Bomod-ok Falls) and the most striking Kiltepan.
4. Freeze in the Cold Water of Bomod-ok Falls
The extremely cold water on the natural pool created by the cascading waters of the majestic Bomod-ok falls invites trekkers for a relaxing dip after an hour of trekking to the Big Falls. The water is so cold, that you will surely die of hypothermia if you stay there for long, but for the sake of fun, adventure and experience, it is a must to try dipping in the cold pool.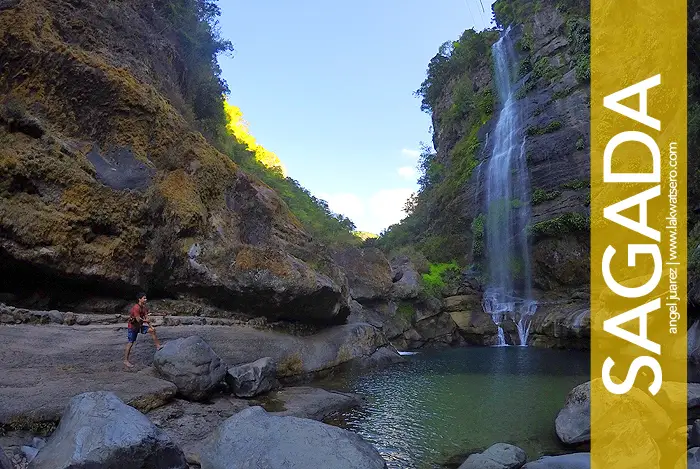 Trekking Bomod-ok falls now requires a guide. Rate is P600 for a group of 1 to 10 persons. A P10.00 registration fee is collected by the locals for every person at midpoint. Vans can be rented to take you to the jump-off point of the trek (Aguid or Bangaan) and back to Sagada Poblacion, rental is P600 round trip per van.
5. Try the Saturday Night Buffet in Log Cabin
French Chef Aklay who settled in Sagada prepares sumptuous dinner buffet made of fresh and organic produce and other locally available ingredients every market day, Saturday. The buffet can accommodate only at most 30 persons, and requires at least ten confirmed guests to push through, so advance reservation is required. Text or call +639205273885. Dinner starts at 6PM, rate is P350 per person exclusive of drinks.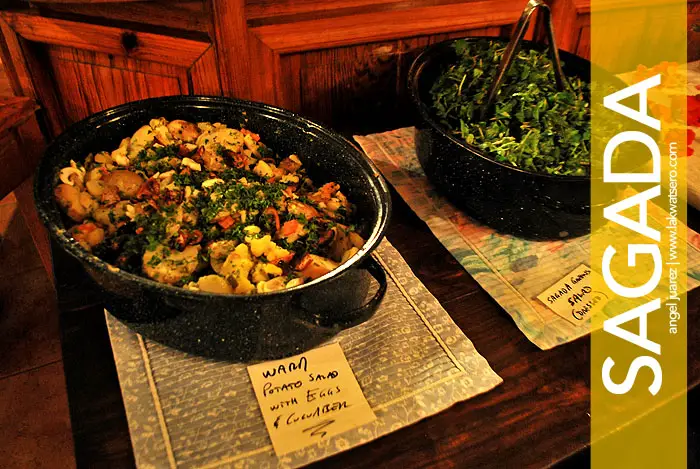 6. Enjoy the Lemon Flavored Pie and Tea at Sagada Lemon Pie House
Some say that the pie is oddly sour. Yes, because it is made of lemon!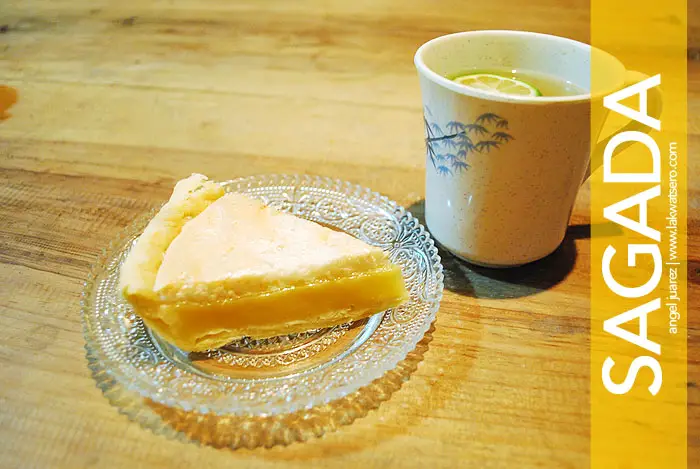 Each box costs P150 or P20 per slice, a perfect 'pasalubong' because the pie can last up to three days after baking. The best way to appreciate it is by taking time to dine in their cozy shop, partner it with the equally good hot lemon tea (P15) while exchanging stories with friends and new found ones.
7. See the Hanging Coffins Up Close
Another famous landmark of Sagada are the hanging coffins, an old traditional way of burying the dead. These coffins are found on cliffs and hard to reach areas. Not all Sagadians have the privilege to be buried this way when they die, they have very strict criteria and requirements known only to the locals.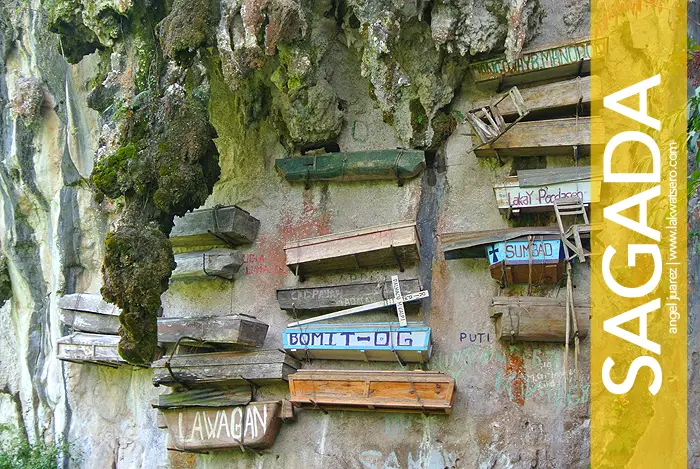 Tourists can see the hanging coffins up close by trekking down from the Echo Valley. You need a guide if you have no idea where it is. It can be part of the sightseeing tour at P400 per guide for a group of 1 to 10 persons.

8. Visit the Cemetery and Calvary Hill
The Cemetery and Calvary Hill are just stone throw away from the Echo Valley, and just a short walk from the town center and the Episcopalian Church of St. Mary. The Calvary Hill could have been better without the satellite tower of a mobile network.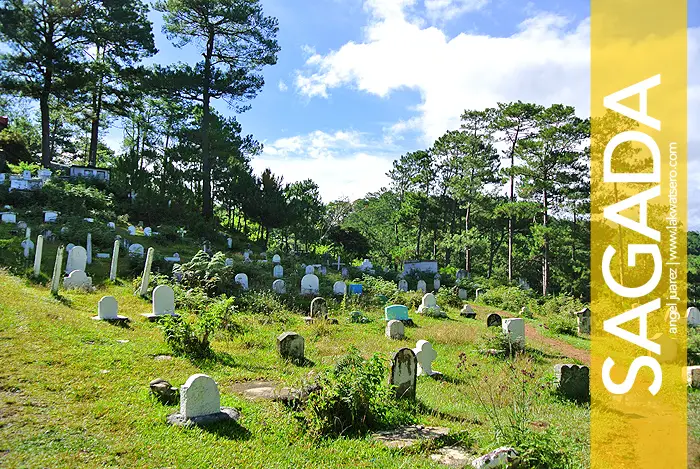 Every first day of November, the entire cemetery looks like burning as the thick smoke from the bonfires on the tomb of the departed envelope the ground in an occasion locals dubbed as "Panag-apoy".
9. Catch the Sunrise over the Sea of Clouds at Kiltepan Peak
When the conditions are favorable, you'll get to see the sun as it rises over the sea of clouds at Kiltepan Peak. Kiltepan Peak offers the best view of sunrise in all of Sagada in my opinion and it gained tremendous popularity when it was featured in a film.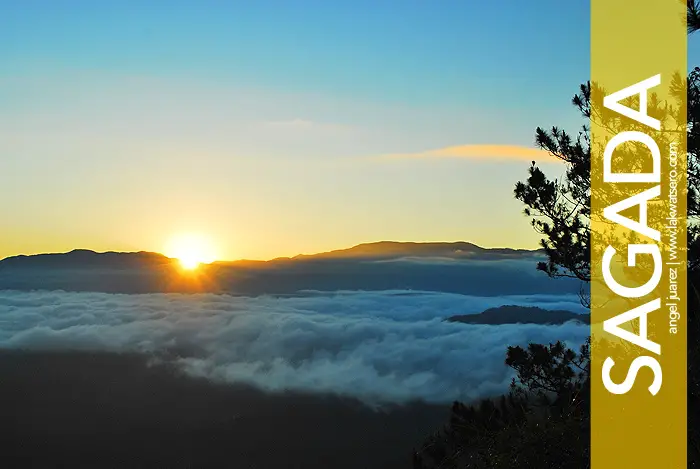 Arranging a trip to Kiltepan is easy, just book a trip in SEGA or SAGGAS office. A van rental costs P450 for the round trip. Alternatively, since it is just less than four kilometers from the town, you can walk your way up there. Good estimate is an hour for the trek, expect some ascends and bring water and flashlight if you are trekking in the dark. You may also setup your tent and spend the night in the area.
10. Walk Around the Town
To better appreciate Sagada, just walk aimlessly around the town on your own. Take time to see other Sagada's famous landmarks – the St. Mary Episcopalian Church, the old bell tower, the hospital, the shops that offer various locally weaved products, native tea and coffee, wines and other novelty and souvenir items.
If you have plenty of time, walk towards Besao and see the pottery and even Lake Danum.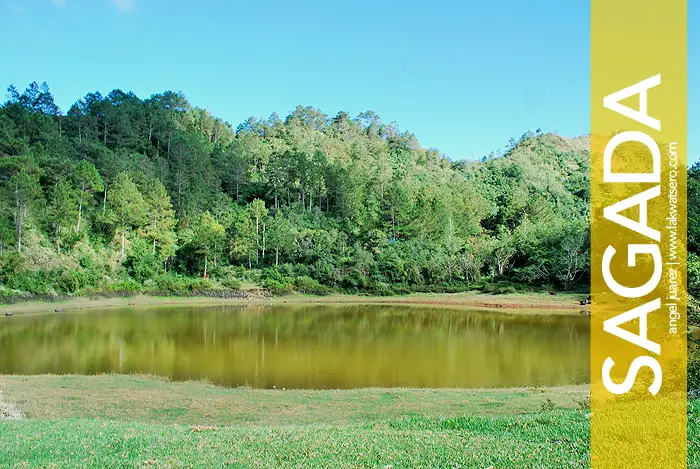 Sagada is more than this list, there are so much to do and experience in this small town. But for first timers, I believe that the list is enough to appreciate and love Sagada.
Have you been there before? What's your things to do in Sagada?
Top-Rated Accommodations in Sagada
Agape Log Cabin
Sagada
Starts at 700 PHP

Grandma's Yellow House
Sagada
Starts at 500 PHP
Top-Rated Budget Accommodations in Sagada
Shamrock Tavern Inn
Sagada
Starts at 350 PHP

Isabelo's Inn and Cafe
Sagada
Starts at 350 PHP
*First published: 15-Jul-2011 | Updates: 02-Oct-2012; 14-Mar-2015; 21-Nov-2018; 30-Aug-2019; 09-Feb-2020