Just a mere mention of Coron will make you crave for its white sand island beaches, amazing underwater wrecks, rich marine life, picturesque limestone cliffs, enchanting lakes and other beautiful spots that will definitely entice everyone. But Coron not only have these wealth of natural wonders, for years the town has evolved to be one of the favorite places for food lovers.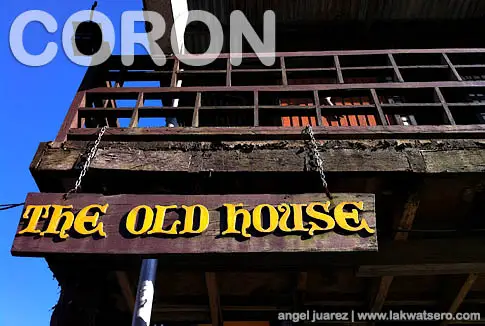 The continuous influx of tourists, local and foreign alike, paved the way for specialty restaurants and cafes to this side of Palawan. Whether you are rooting for fresh seafood or Filipino dishes, Western or American cuisines, there is something that will definitely suit your preference.
But wondering where to satisfy your cravings in Coron, here are some that I have tried so far.
Old House Restaurant
Operating Hours: 730 AM to 12MN (Daily)
Specialty: Chicken, Pasta
Budget: P150++
My new favorite in town, the Old House Restaurant is popular to locals for their delicious and crispy chicken. It used to be located in Bacuang, Barangay 5 but now transferred along Real St., Barangay 3 near the market.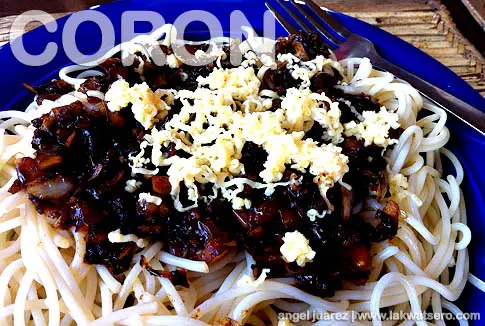 The quaint and dramatic interior of this restaurant matches its name. The old furniture, wide open capiz windows, thick wooden floors and vintage items on display are very nostalgic. It is like dining in the traditional Spanish inspired houses in the past.
Their best seller Chicken in a Basket is real good, tender and crispy (P150.00 for three pieces of deep fried chicken with french fries). My other favorites include Pomodoro Pasta (P150.00/big serving of spaghetti with red sauce mixture of fresh tomatoes, onions, pinch of garlic, oregano and olive oil) and Pat's Favorite Pasta (P150.00/big serving of spaghetti with sauteed fresh tomatoes, garlic, oregano and olive oil).
Bistro Coron
Operating Hours: 9AM to 12MN (Daily)
Specialty: Pizza, Pasta, Steaks (Western)
Budget: P200++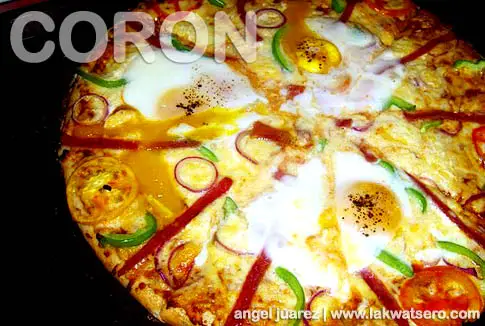 Bistro Coron has established its reputation as one of the best places in town for European cuisines. Located along the National Highway near the market and Sea Dive Resort, they offer wide selection of foods and drinks on their well designed restaurant with bar, billiards and free wifi.
Their specialties include Pizza, Pasta, Steak and Sausages. Must try are the house favorites Margarita and Bistro Pizza (P199.00/S, P299.00/M and P499.00/L) in hand baked dough. They are close to authentic Italian pizzas with little Filipino touch 🙂
I never miss Bistro Coron whenever I am in town!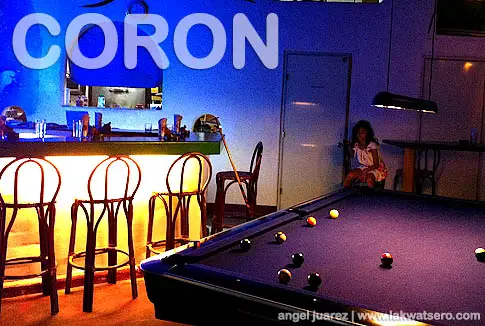 Sea Dive Restaurant
Operating Hours: 7AM to 12MN (Daily)
Specialty: Seafood (Western/American)
Budget: P250++
This in-house restaurant of Sea Dive Resort is one of the best places in Coron to feast on fresh seafood.
Savor the creative and artistically created menus inspired by western cuisines and served by their hospitable staff while enjoying the cozy ambiance of the place in the backdrop of Coron Bay.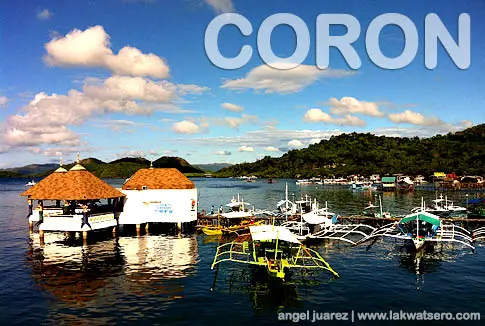 Check out their Daily Specials too for complete set of meal on discounted price. In case you are not staying in Sea Dive Resort, worry not for they are open to general public. Free wifi and coffee too!
B.O.G. Cafe
Operating Hours: 2PM to 10PM (Monday to Saturday)
Specialty: Cakes, Coffee Blended Drinks, Pastries
Budget: P100++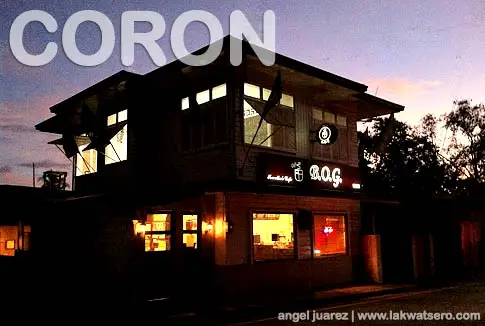 For coffee and cake lovers, B.O.G. Cafe is the perfect place to be with their specialty coffee, cakes and other pastries handcrafted to provide the best tasting blends and sweets in the entire town.
I personally love their Strawberry Cheesecake (P125/slice), Blueberry Muffin (P75) and Caramel Choco Frozen Drinks (P150). They are also planning to offer pasta and other dishes in the future.
B.O.G. stands for "Blessings of God", so do not be surprised if they play cool worship songs inside their beautifully designed cafe equipped with free wifi 🙂
The cafe sits on the corner of National Highway and San Agustin Street, the road that leads to Mt. Tapyas trail.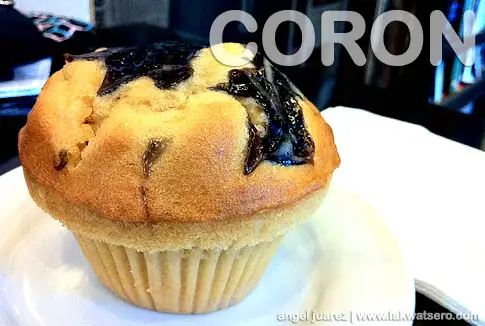 Apart from these four there are other food stops that I find interesting, I hope I can give them a try next time. There's Manneken Pis Resto Bar, Dad's Coronzy Coffee and Tea (Centro Coron Lodge and Restaurant), La Sirenetta Seafood Restaurant and Bar, Coron Edge located at the foot of Mt. Tapyas, Santino Grill and the ever budget friendly eateries along the roads of Coron.
So many reasons to visit Coron, again and again!