I went to Cagayan de Oro the day after Tropical Storm Sendong lashed the city. From the airport, the situation seemed normal and calm but as I came close to the city proper, the disaster brought by the storm became perceptible.
As the jeepney passed the bridge crossing the brown and murky Cagayan River in Carmen District, I saw communities along the river totally washed out. People covered with mud, barefooted and wearing the saddest faces I've ever seen, were everywhere. I heard someone say "hundreds are dead and missing" and my heart melted. When the jeepney stopped, a family got in and they recounted their story of the flood to curious passengers. I almost weep when the old lady said that they saved nothing, only the clothes they were wearing.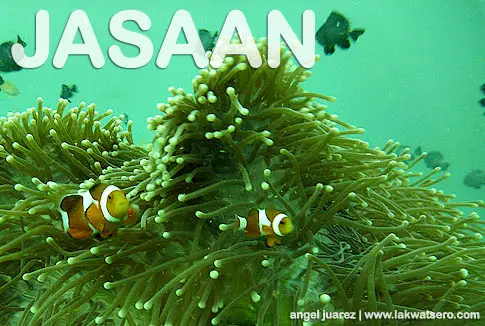 My dive buddy Ate Claudia told me to meet her in Lim Ket Kai because Sir Mario Jugador, dive instructor from Dive Special, has something important to discuss with us. I already accepted and conditioned my mind that we will not be able to dive. With the state of the city which was still without water and electricity, and with the expected poor water visibility,  it was almost impossible to dive.
I told Ate Claudia and Sir Mario that it was fine with me if we cancel the dive. The situation was really out of control and I was a bit guilty that despite the horror and agony in the city, we will still sneak out to have fun.
"We will try", Sir Mario said and we boarded the pickup that took us to the town of Jasaan, 35 minutes away from Cagayan de Oro City. Passing over bridges with brown river water rapidly flowing under and surrounding farms totally washed out by flash flood.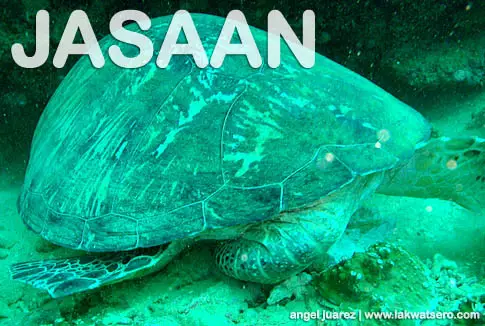 It was almost noon when we descended for our first dive. There was a rumor that a lifeless body was found in Agutayan Island in the morning so we were also on the lookout for cadavers and possible survivors of the great flood. We had a hard time going down due to strong surface current but underneath, the current was mild and the visibility was not that bad. We were able to see six sea turtles, one of which so huge probably four to five feet in length, and the usual resident tropical marine fishes, corals and other species. We ascended after 43 minutes, thankful that we didn't see any cadavers.
On the surface, debris of the flashflood continued to pile up around the area. Locals of the town of Jasaan were able to harvest TVs, refs, gas tanks, speakers and other appliances, clothes, furniture, etc.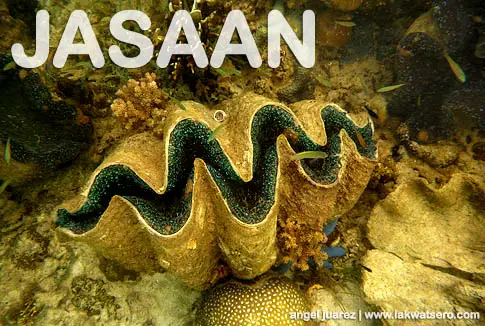 We had our lunch on the boat and after a short rest we descended once more for our second and final dive to a site used for clam seeding and planted with artificial reefs. Numerous giant clams are scattered around the site and they are simply amazing. It was a total of 55 minutes underneath on a mild current and pretty good visibility.
It was a very memorable day that despite the odds and circumstances, we were able to have our year end dive. Thanks to my favorite dive buddy Ate Claudia, Sir Mario and Brandy and of course to our great Creator for making ways, as always.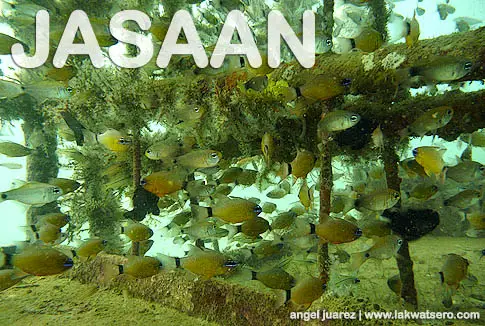 My rendezvous to this event is a mixture of sadness and excitement. It would have been a total fun if not for the tragedy that struck my favorite city in Mindanao. All I can do now is hope and pray that everything will be okay, that CDO, Iligan and all those affected by Sendong will rise again.
Hopefully, next year will be another year of fun, amazement and challenges as we revisit some of our favorite dive destinations in the Philippines and aim for new spots. Sorsogon, Masbate, Verde Island and who knows Batanes and Europe 😛
I can't wait.