Babu Santa Beach is a strip of white sand beach in the west side of Samal's Talicud Island, a favorite stopover not only for scuba divers on surface intervals but also for beach bummers who like a serene paradise.
A beach that reflects a picturesque white sand on a turquoise water on a sunny blue sky is truly a piece of paradise. With the towering coconut trees and skeleton logs of an old port that still standing on the shore that gives a different character to the place, Babu Santa will definitely won't disappoint everyone.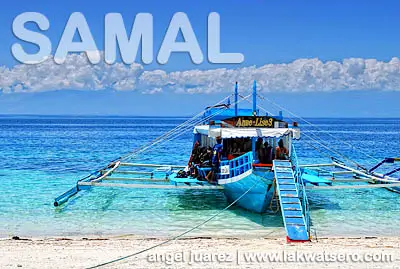 Scuba divers frequent the site due to the teeming marine life off its shore. Large and colorful corals and and sponges,  gorgonians and tropical fish roam around. The coral areas are shallow, making it also a good site for snorkeling.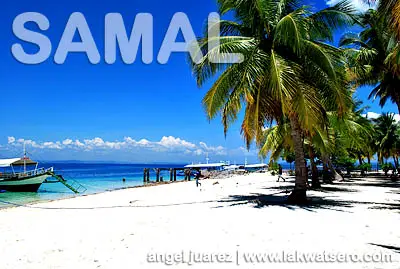 But beyond its beauty, Babu Santa Beach has a very interesting story. The beach was named after a very tough woman named Crisanta during the late Spanish era, who saved the village from pirates deemed to attack the island by leading them somewhere else. From then on, the beach was named "Babu" (a Moro term of respect for elder sister) and "Santa" (short for Crisanta).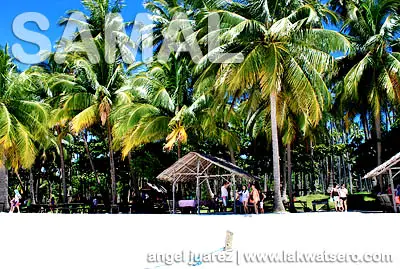 The beach is almost an hour by boat from Davao's Sta. Ana wharf, fare is not more than P100. Cottages are available for rent in the beach.
So if you are a fan of uncrowded and unspoiled beaches and you happen to be in Samal or Davao, drop by in Babu Santa Beach and enjoy its sand, sea and sun while sipping a fresh buko juice and having a good tan!