Snake Island

El Nido, Palawan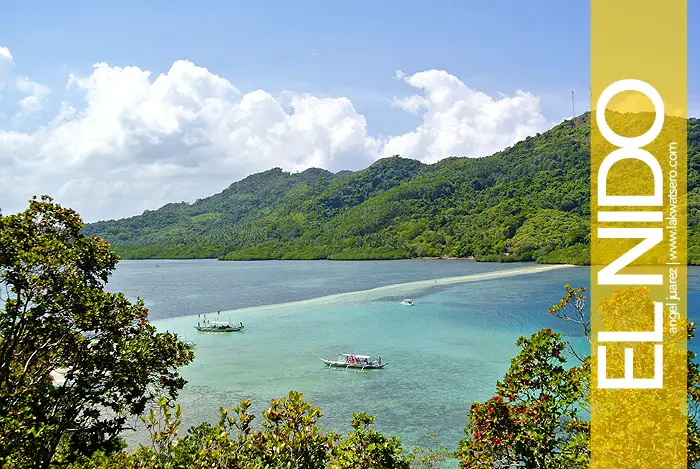 The world's best island guarantees awe-inspiring scenery that will surely blow your mind. Postcard perfect spots that will make you wanr to stay long and experience more. Beautiful azure waters, pristine white sand island beaches, coral-carpeted underwater world, picturesque limestone islets and cliffs, cool green mountains, hidden caves and waterfalls, and more! Aaah! A picture of paradise! A picture of El Nido!
And when talking of El Nido, one of the images that always pops out is the iconic white sand bar popularly known as Snake Island. The sandbar connects the small islet known as Vigan Island and mainland El Nido.
Snake Island is one of the stops in Island Tour B, where most take their lunch break. When in here, do not miss to climb the the hill in Vigan Island to get a bird's eye-view of the sandbar as on this picture, then cross it and swim on its warm water.
They say El Nido is best experienced than seen in pictures. So head on to this paradise in northern Palawan to experience Snake Island and more!
For more information on El Nido, check out my El Nido Travel Guide.