The province of Rizal's close proximity to Metro Manila makes it often overlooked by tourists but unbeknownst to many, the province is home to a lot of attractions that will surely delight outdoor enthusiasts. Take the case of the town of Tanay, home to numerous waterfalls, biking and hiking trails, hills, rivers, rock formations and caves. Calinawan Cave is one!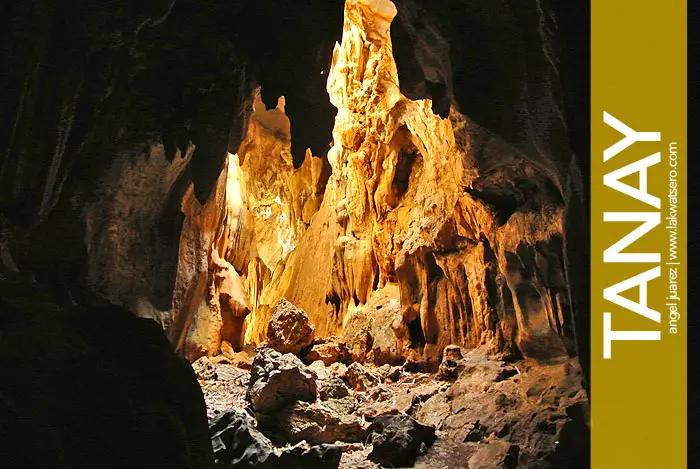 Situated in Barangay Tandang Kutyo of Tanay, Rizal, Calinawan Cave is an enormous cave system composed of multiple levels and various chambers and openings. History tells us that the cave served as hideout by Filipino revolutionaries during Spanish-American war, and a shelter during the Second World War. How it got its name, according to local folklore, has a touch of history too, as it was where the Japanese and American troops settle their disputes, thus Calinawan from the Filipino word "linaw" which means to settle or to clear.
But more than its historical significance, the natural beauty of the cave's interiors and chambers are magnets that attract a lot of people that even films and television productions often use the cave as their shooting location. Sadly, some of them left indelible and irreversible damages to the cave.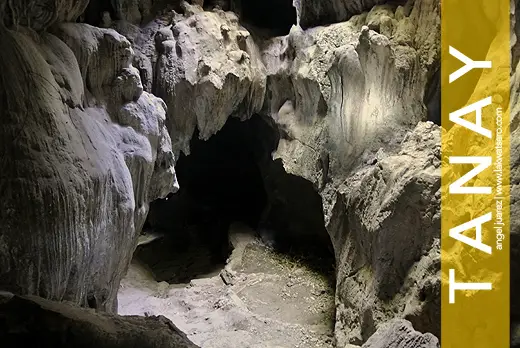 Calinawan Cave's main opening is along Calinawan Road in Tandang Kutyo, the first paved road in the right if you are in Daranak Road going to the waterfalls. Guides are readily available on site for those who like to explore its interiors, fee is whatever your heart desires to give, but P200 is a good starting rate for an hour of guiding. The entrance of the cave is situated in a privately owned property that they collect P20 for every individual entering the cave system.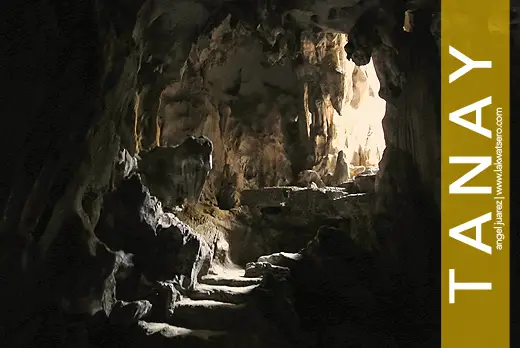 Exploring the cave requires no technical or special skill as the usual tourist trail is generally easy. Expect to walk on dark pathways that are big enough for humans to pass through so bring headlamp or flashlight. These pathways lead to some chambers and openings.
Prepare to be mesmerized by the various rock formations, stalactites and stalagmites, some with freely flowing spring water and shining crystals. For those who are craving for more adventure, your guide can take you farther than the usual trails, to the parts of the cave that are less visited and seldom explored.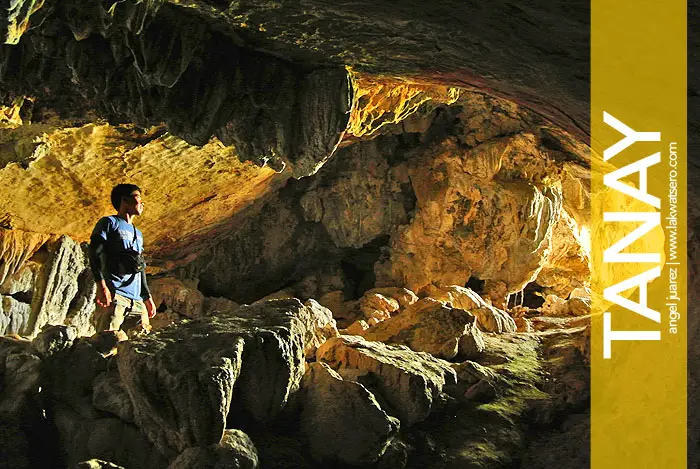 No one really knows the vastness and deepness of the cave system as it is not yet fully mapped and explored, there maybe other pathways and tributaries covered by the boulders and hidden in the darkness. Some even say that one path leads to as far as the town of Montalban, while there are those that lead to the neighboring towns of Baras and Pililia. Uncertain stories that are yet to be verified but if there's one thing certain, it is the fact that Calinawan Cave is a wonder built by nature and nurtured by time, its vagueness is a mystery and its mystery is a gift.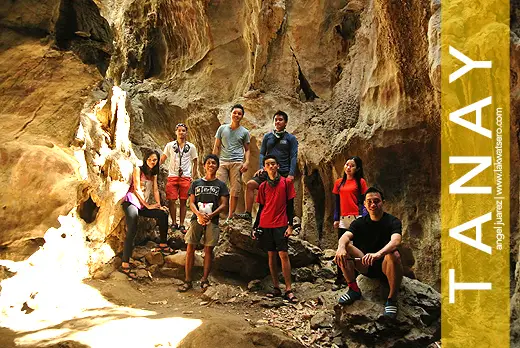 How to Get to Calinawan Cave
A trip to Calinawan Cave can be done in a day with a sidetrip to the nearby river, Daranak and Batlag Falls, and even to Regina Rica. Getting there from Metro Manila, just catch a van from EDSA Crossing to Tanay Central Terminal. Travel time takes at least one-and-a-half hour and fare is at around P70. From the terminal, flag a tricycle to take you to Calinawan Cave. Average rate for tricycle is P150, maximum of five passengers.