It's officially rainy season in the Philippines! It is the time of the year when southwest monsoon prevails and typhoons are prevalent; when rainy days, cloudy skies and rough seas are the usual scenes in almost entire archipelago.
The onset of rainy days probably left our wandering sole disappointed. But fret not fellow travelers, while this means goodbye to the scorching hot summer sun, blue skies and calmer seas, this does not mean the end to all our wandering because there are other interesting spots and activities in the Philippines that are best visited and done during this time of the year.
1. White Water Rafting or Kayaking
Rainy season is considered as the best season for wild water sports because the water in the rivers are high which means stronger currents and rapids.
So where to go this time of the year? Make your way to Cagayan de Oro, Davao, Chico or Tibiao Rivers to experience the extreme adrenaline rush of rafting or kayaking in the wild rush of rapids.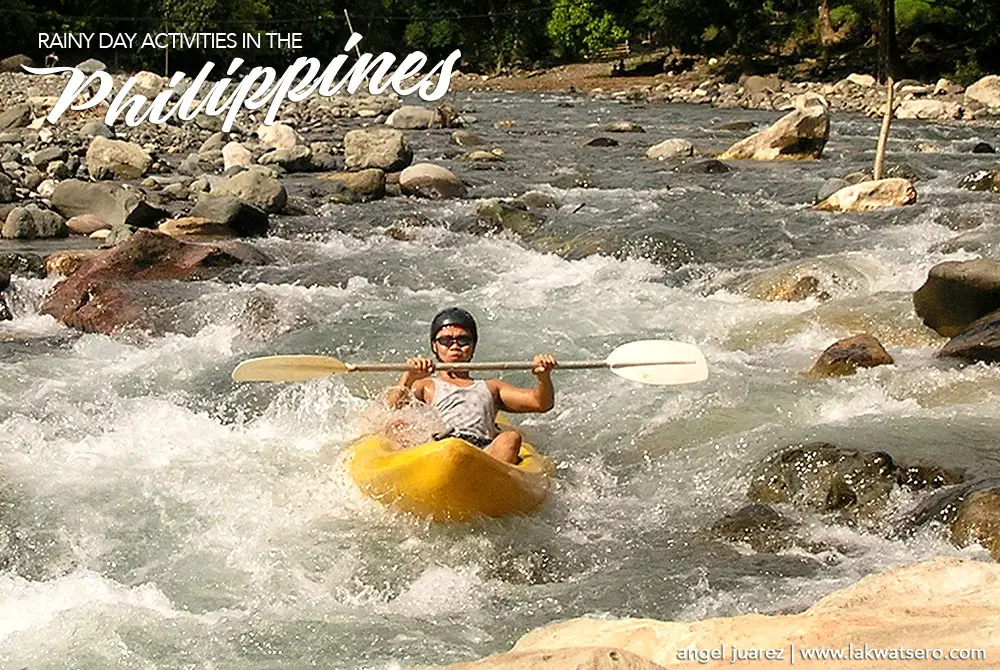 2. Museum Hopping
Relive our country's history, celebrate our culture and heritage or be reacquainted with science by checking out the various museums in your area.
If you are based in Metropolis, the three buildings of The National Museum of the Philippines are open from Tuesday to Sunday from 10AM to 5PM, admission is free. Ayala Museum, Yuchengco Museum, Bahay Tsinoy, Casa Manila, The Mind Museum, Money Museum, Metropolitan Museum of Manila and The Presidential Museum and Library are also worth checking out, as well as the other local government's and school museums.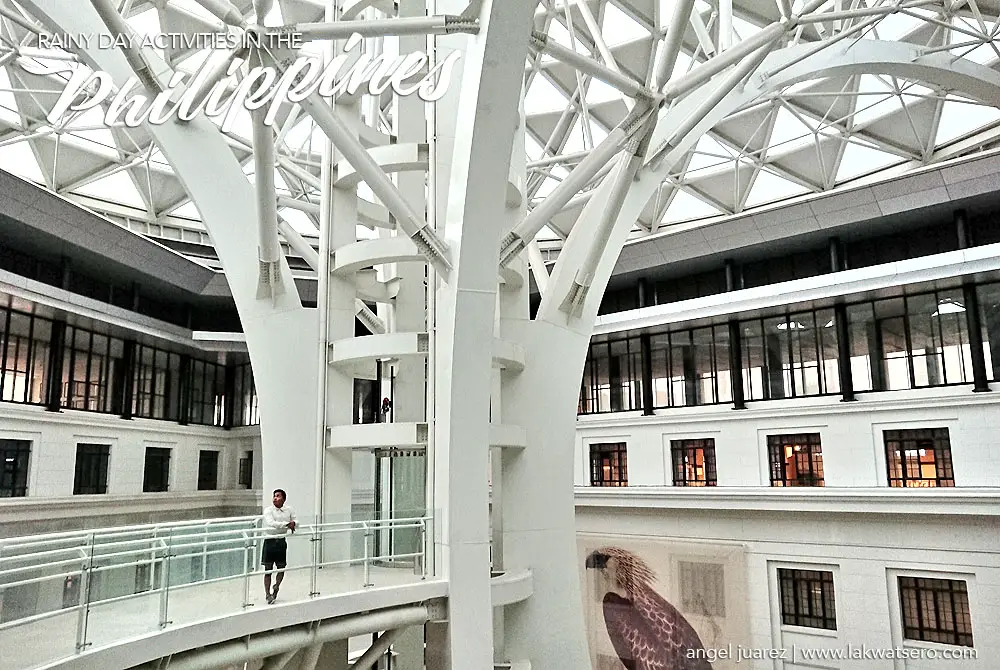 3. Scuba Diving
Teeheee! Rejoice scuba divers because the Philippines is diveable all year round! Rain should not stop you from exploring the vivid and varied underwater scenery of our country's waters.
Choose from countless dive sites that are well scattered all over our 7,107 islands. From Batanes in the north down to Tawi-Tawi in the south, you'll definitely find a great dive spot whenever and wherever in the country. Malapascua, Panglao, Anilao, Camiguin, Puerto Galera, Samal, Coron, Apo Island… and the list continues. Well, the Philippines will not be dubbed as the center of marine biodiversity for nothing.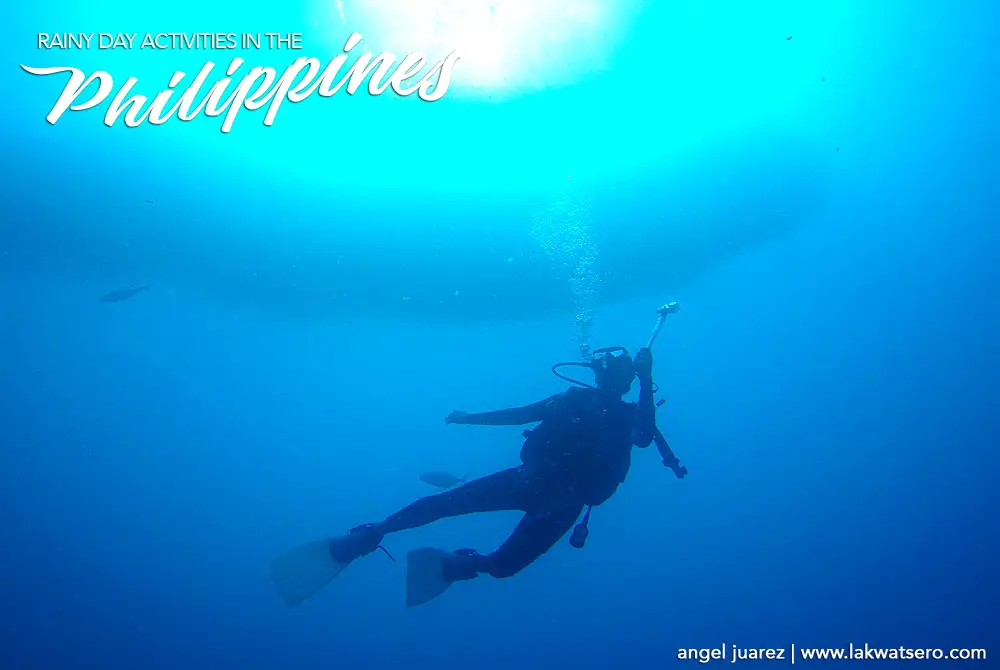 4. Cable Wakeboarding
Since it is wet season, might as well spend a wet day of ultimate fun in cable wakeboarding. It is definitely one of the things that can be done even under the rain. A fast becoming popular sport due to emergence of new and nearby facilities, wakeboarding guarantees a day of excitement in the water. Visit Lago de Oro in Calatagan, Nuvali in Sta. Rosa or to as far as Naga in Camarines Sur to experience the fun of this sport.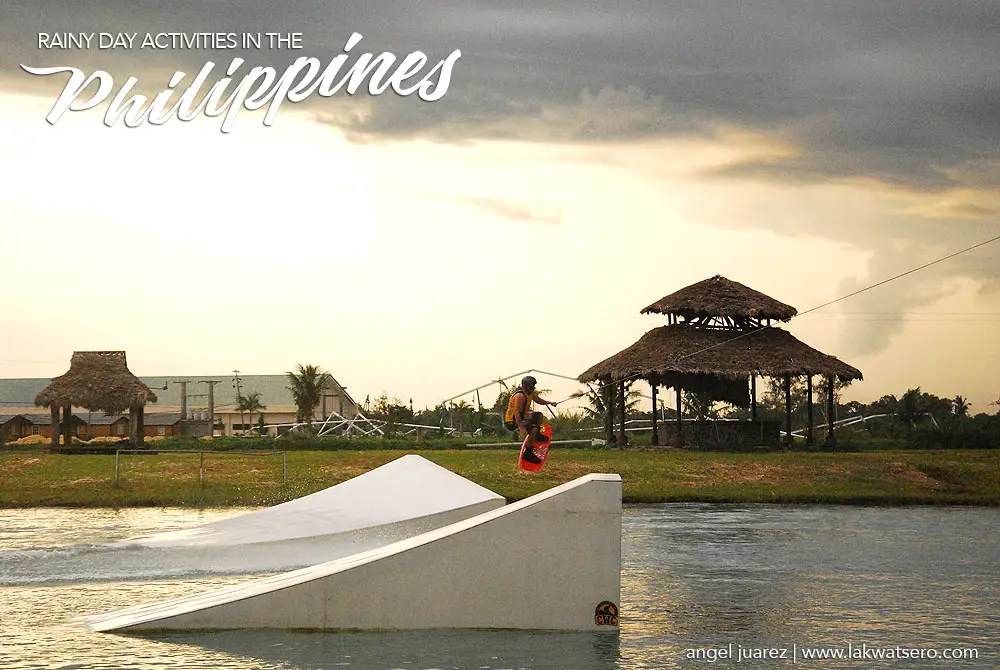 5. Spelunking
This is the time of the year when the dry caves come to life with the flowing water inside making it a really great time to go spelunking. Whether you are a newbie or an experienced one, head on the caves of Sagada in Mt. Province, Peñablanca in Cagayan, Calbiga in Samar, Kasibu in Nueva Vizcaya, Aglipay in Quirino or Kapalong in Davao Del Norte and explore their wondrous caves systems.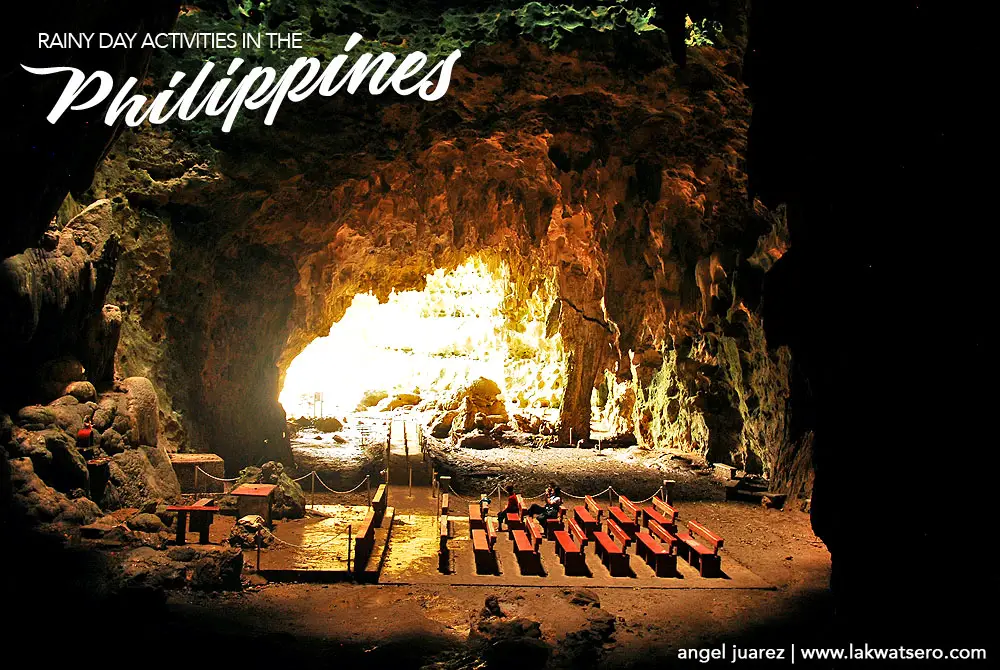 6. Surfing
'Tis the best season to get stoked! The swells are up during rainy season and specially if a typhoon or low pressure area is hovering off the coast of a beach. In fact, various local and international surfing competitions are being held in the country this time of the year. Check out the waves of some of the country's surfing spots – Siargao, Baler, San Juan, Pagudpud, Gubat, Mati, Lanuza and Bagasbas among others.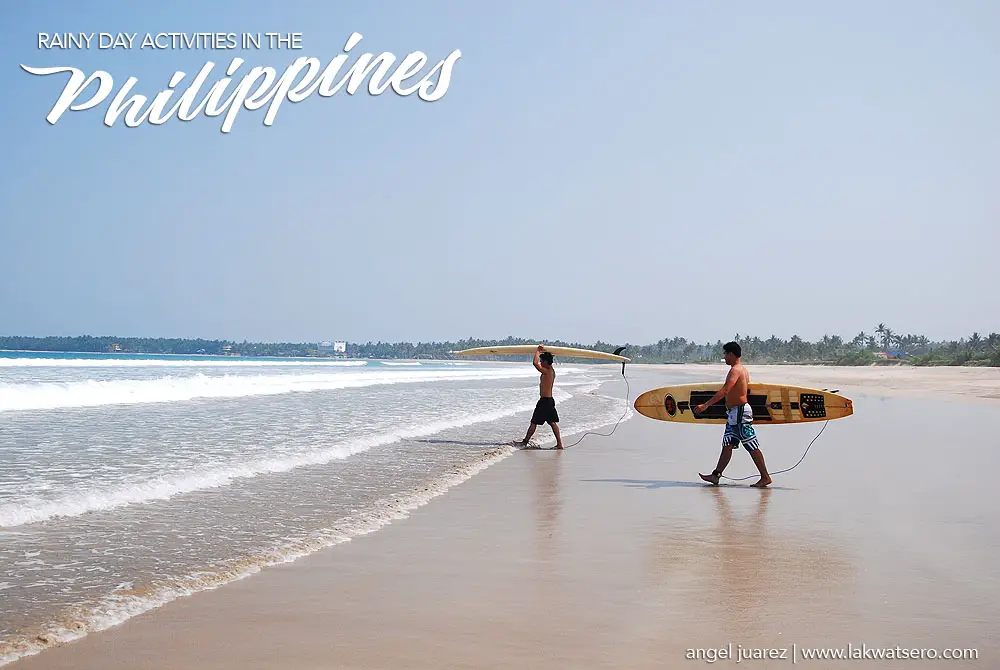 7. Indoor Wall Climbing
It's also the best time to practice your wall climbing skill in preparation for the real thing! Go indoor wall climbing so you'll be prepared for rock climbing in Sagada, Quezon, Rizal or El Nido. It's fun and it's cheap. Check out these indoor wall climbing facilities in and near Metro Manila: Camp Sandugo in Market!Market! Taguig, B Fitness Station and Power Up Center for Climbing and Fitness in Quezon City or Wall-Nut MISA Climbing Systems in Antipolo City.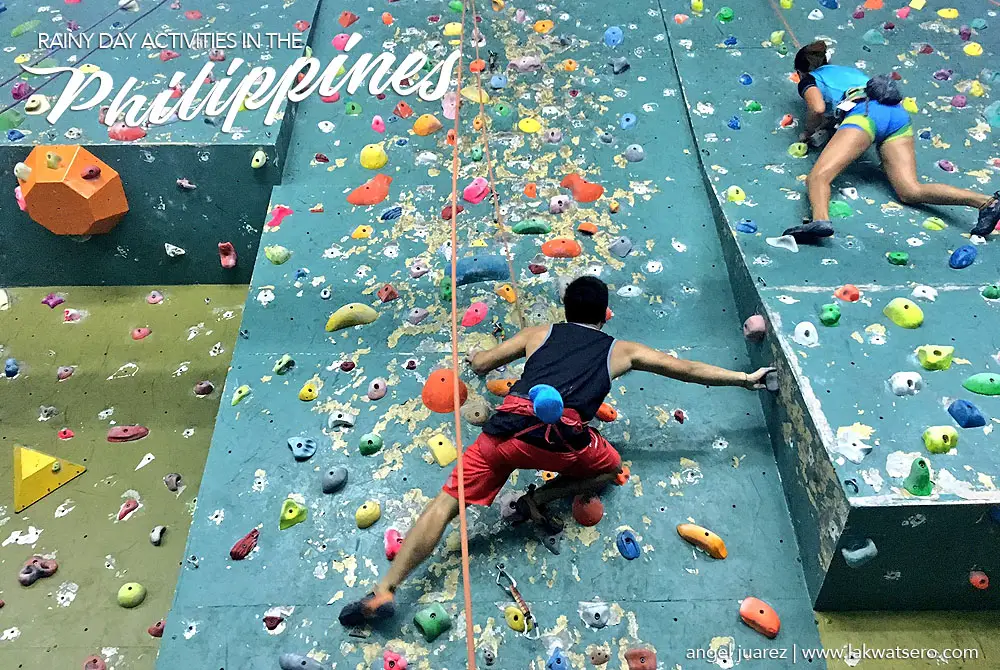 8. Staycation
If you really can't get over the bed weather, why not go staycation to enjoy the facilities and amenities of the high end hotel of your choice. Kill your time in the swimming pool, relax in the spa, go food tripping or enjoy the comfort and luxury of your room. You'll get to enjoy your stay without thinking of any outside activities or itinerary to cope up with. Staycation guarantees a day of pure relaxation!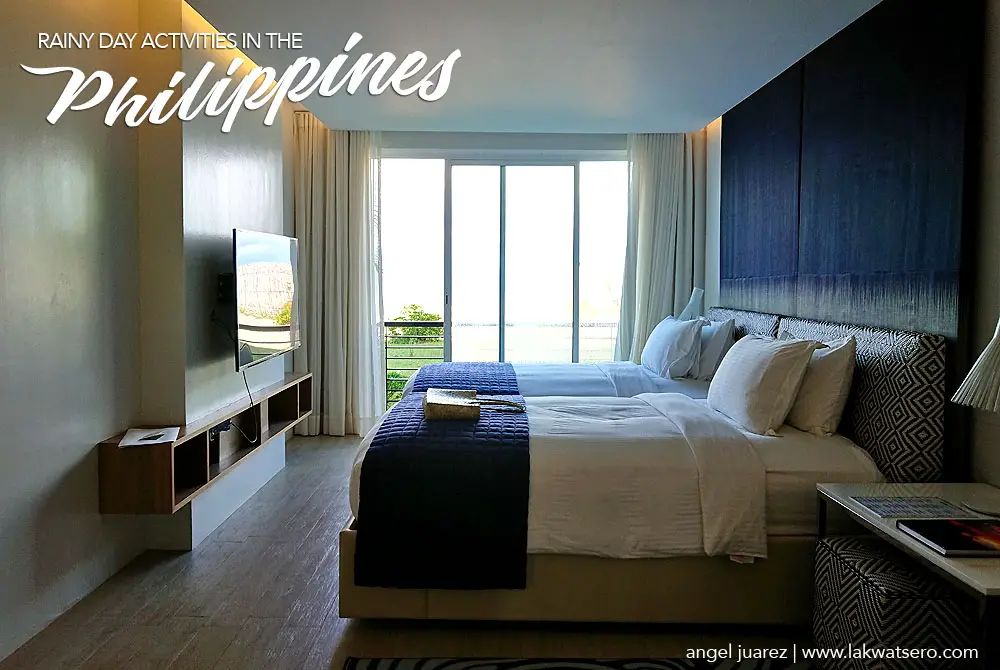 9. Chase Waterfalls
Go and chase those waterfalls in your bucket list this rainy days, a known season when waterfalls are in all their glory. This is the time of the year when the dry falls turn into a strong cascading beautiful wonders. Shoot the rapids of Pagsanjan, be amazed of the massive Tinuy-an, mesmerize in the beauty of Tinago, dip in the cold water of Tappiya, experience a natural massage of Kawasan or fall in love with Katibawasan. Wherever you are, there will surely be waterfalls near you waiting to be explored!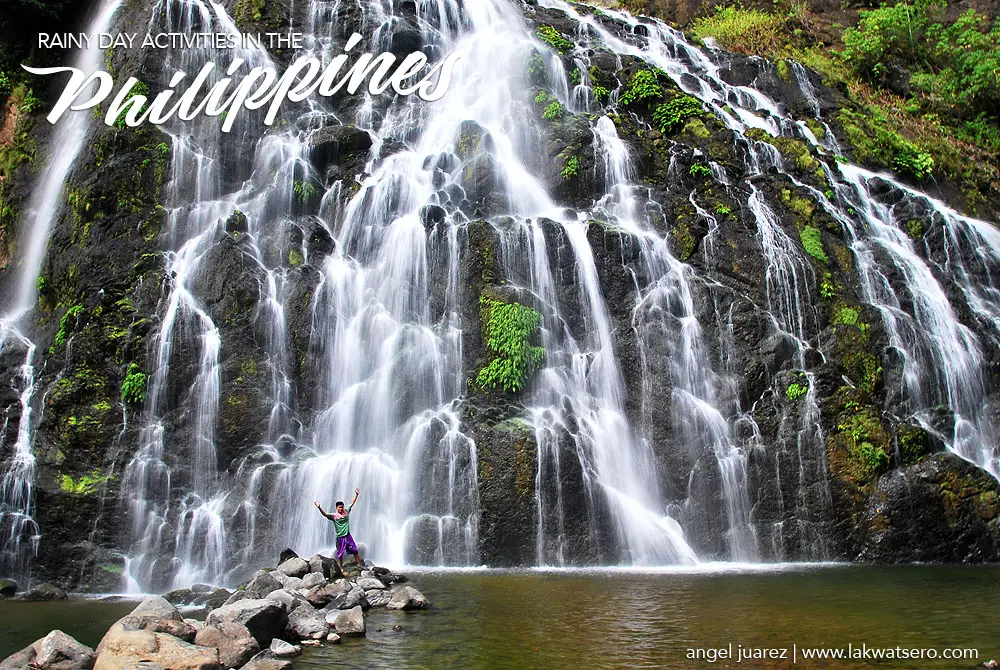 10. Beach
If you think you can't enjoy the tropical beach this rainy season, think again! The 7,107 islands of the Philippines guarantees sun, sea and sand anytime of the year but you have to know where the sun still shine despite the gloomy weather on some.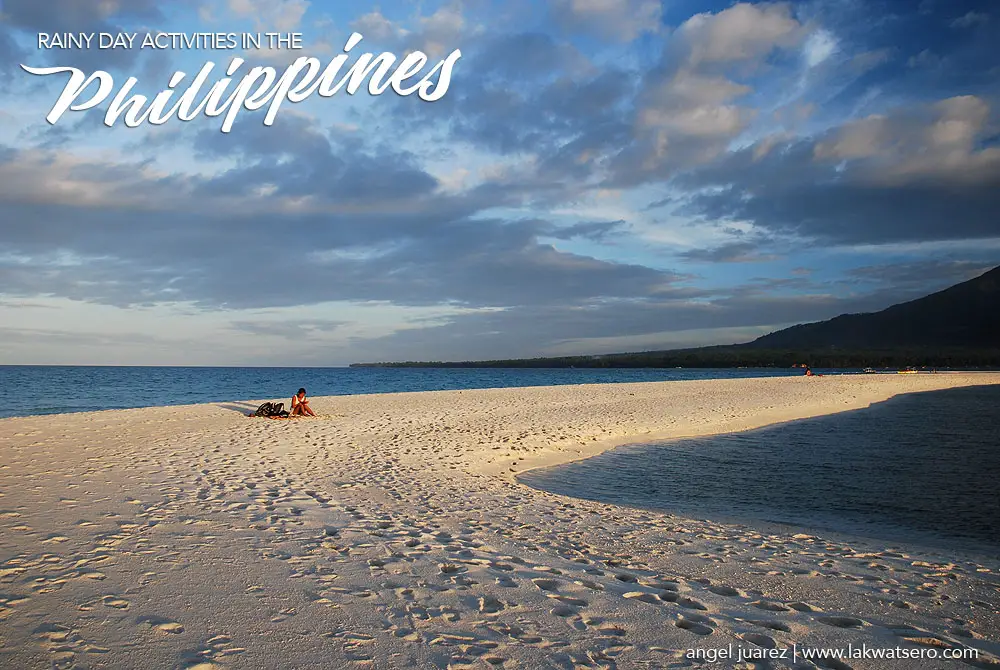 While the Philippines has two seasons – the wet and dry, the entire archipelago is still subdivided into four climatic types due to differences in geography and distances between the islands. So it is possible that while it is raining hard in Cebu our Boracay you can still get a tan in Caramoan or Siargao!