They say there has never been a more exciting time to visit Brisbane. It is definitely true! Its warm and sub-tropical climate make it an any day destination, a place you can visit and enjoy all year round.
Brisbane is the third largest city in Australia and the capital of the state of Queensland. It is a bustling city by the river, hailed as one of Australia's fastest growing holiday destinations and it beckons everyone with its myriad of attractions and activities. With all the tides turning to the city, Brisbane continues to attract local and foreign tourists, as well as exciting new international hotel brands.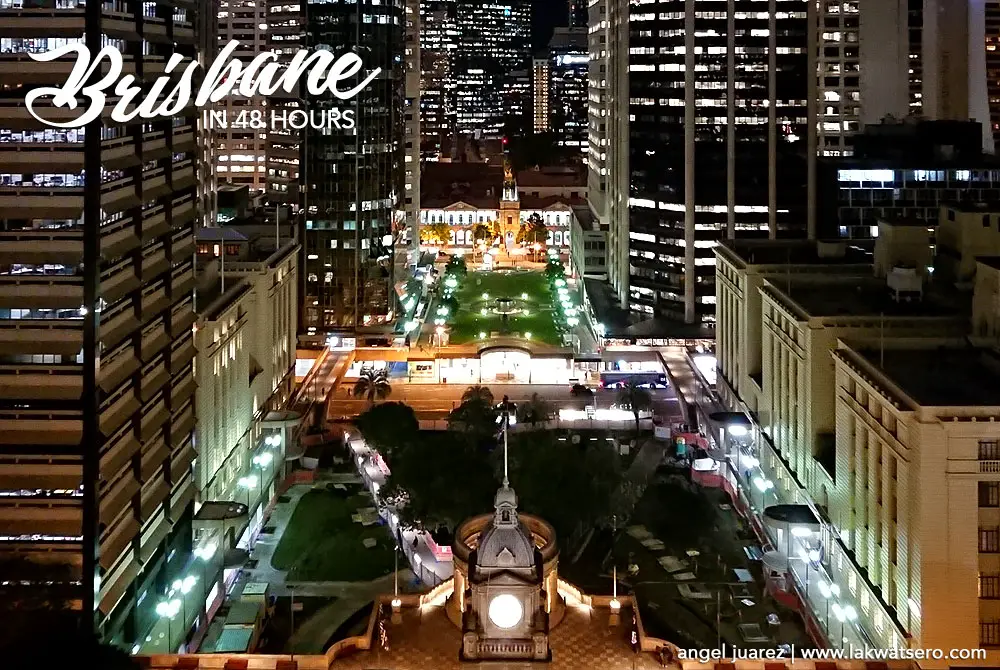 Philippine Airlines links Manila to Brisbane with four-times weekly non-stop flights using brand new Airbus 321 Neo for a travel time of less than eight (8) hours, currently the fastest service on the route.
For those on a short holiday to Brisbane, PAL's schedule is perfect as it leaves late night from Manila and arrives Brisbane in the morning giving you enough time on the first day to start exploring the city. If it happens that you're there for a whirlwind trip, here's the enhanced version of our itinerary which may come handy to help you maximize your stay and experience the best of Brisbane.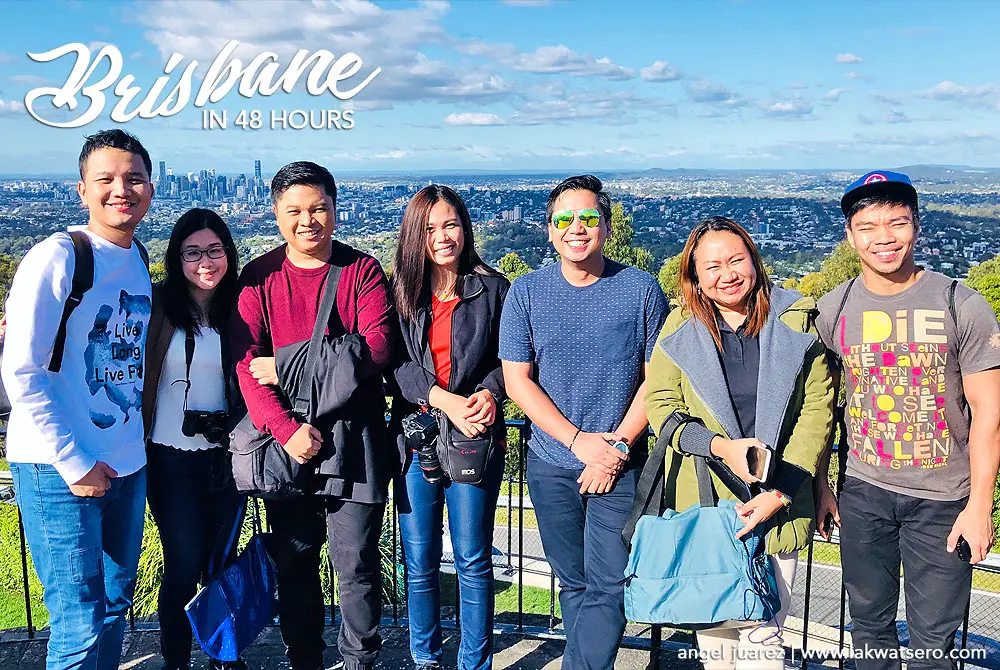 Saturday
11:40 PM, Aboard the Neo
The journey is as important as the destination and PAL's brand new A321Neo guarantees that your flight to Brisbane will be a relaxing and fun experience with its brand new aircraft, state-of-the-art inflight entertainment system, delectable meals and comfortable seats partnered with the warm hospitality and "Buong Pusong Alaga" service of its crew.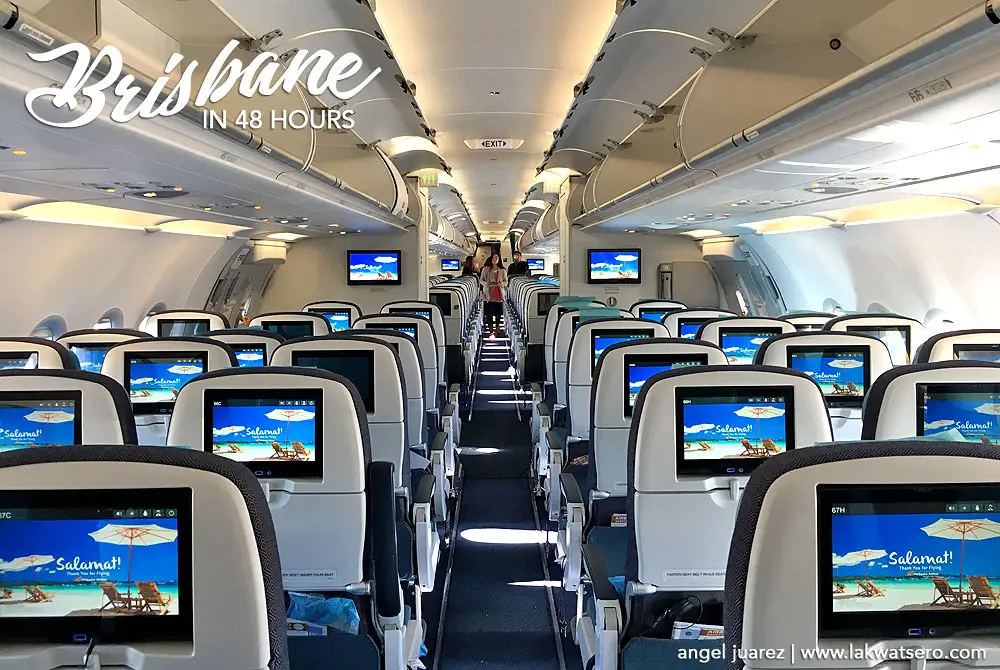 9:20 AM, Welcome to Brisbane
Wake up to a good morning in Brisbane. Take a short ride from Brisbane Airport to Brisbane Central Station in the downtown which is a strategic base when exploring the city. You can take the Brisbane Airtrane or the Brisbane Council Bus from the airport to the downtown at 18.50 AUD (regular one-way adult fare), or a taxi/Uber that ranges from 45 to 55 AUD.
11:00 AM, Sofitel Brisbane Central
Grab a quick lunch at any fast food or restaurant in Central Station before checking-in at Sofitel Brisbane Central which sits in the old station right in the heart of the downtown, across from Australian and New Zealand Army Corps (ANZAC) Square. The hotel is a perfect choice for its strategic location, reasonable rates and good service.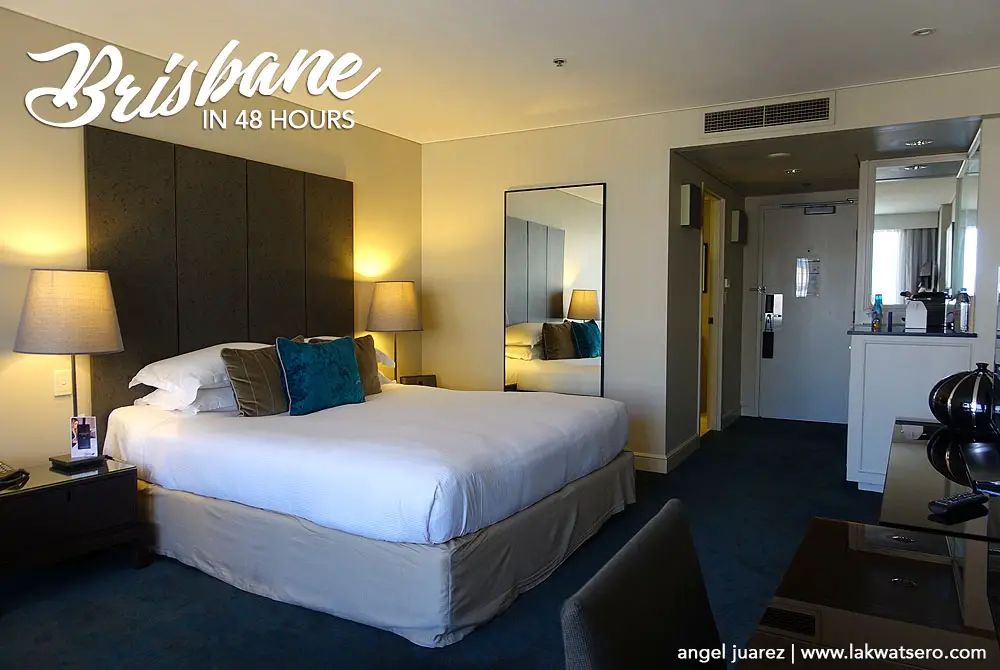 2:30 PM, Mount Coot-tha
After a short rest, catch a ride to Mount Coot-tha for a panoramic view of Brisbane City. At 287 meters above sea level, Mount Coot-tha is easily accessible as vehicles can drive up to the summit and with no trekking involved. It is a must-see for all visitors to Brisbane with its unobstructed views of Brisbane City and Moreton Bay.
To commute, you can take bus 471 to Mount Coot-tha Summit Lookout at Adelaide Street Stop 34 Near Creek Street, travel time is roughly 30 minutes and fare is around 5AUD.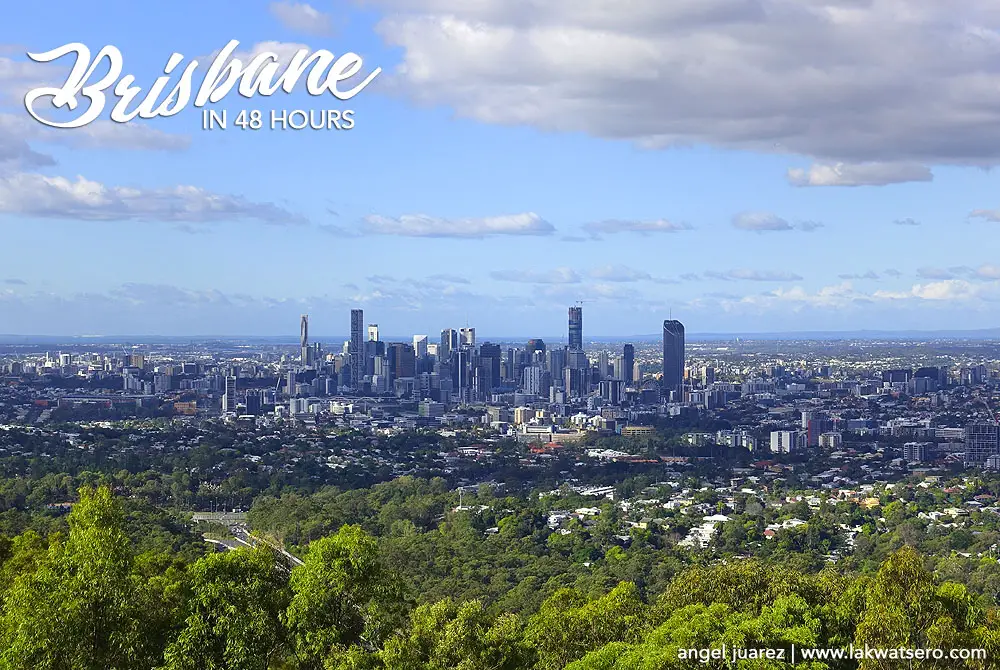 3:30 PM, Lone Pine Koala
Do you know that cuddling a koala is possible only in Queensland, South Australia and Western Australia? Of the three areas, Queensland is the best choice if you are looking for a close encounter with them since it offers the largest number of hands-on opportunities compare to other states such as in Lone Pine Koala Sanctuary which is right within Brisbane City.
Lone Pine is the world's first and largest Koala Sanctuary which now houses a total of 130 koala. Here, you can interact closely with this Australian icon, as well as kangaroos and other wildlife in a beautiful and natural settings.
There is no direct public bus linking Mount Coot-tha and Lone Pine Koala Sanctuary so the best bet is to take a taxi or an Uber which will cost you roughly 30 AUD in less than 15 minutes.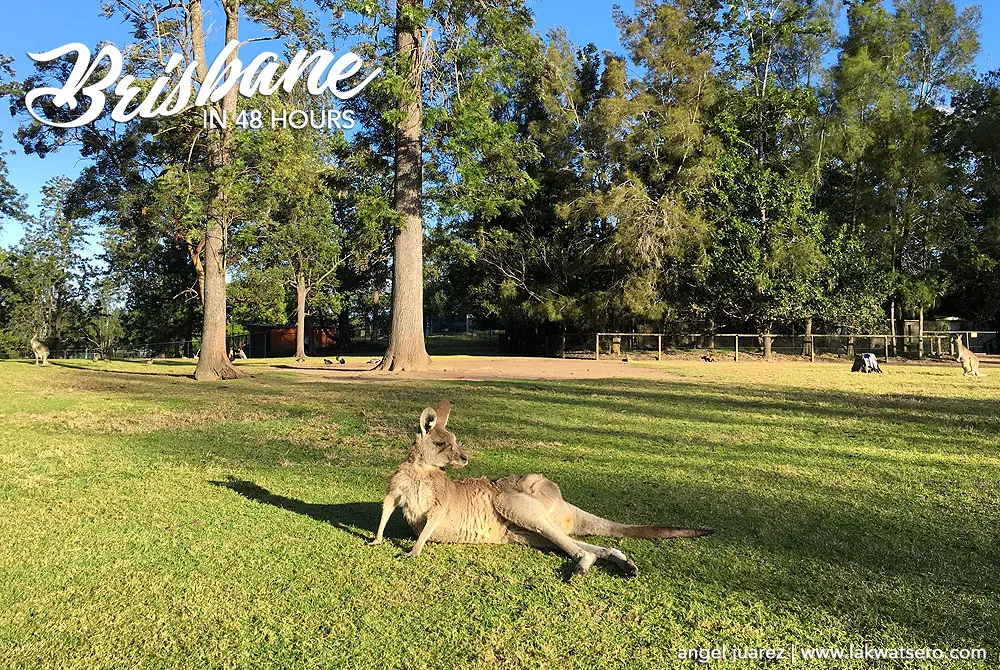 7:00 PM, Prive' 249
From Lone Pine Koala Sanctuary, travel back to the hotel for some free time before indulging to a culinary feast at Sofitel's Prive' 249 Restaurant featuring Brisbane's unique flavors.
You may take a train at Sherwood Station or a public bus 445 to get to Brisbane Central from Lone Pine Koala Sanctuary, travel time is around 30 minutes and fare is roughly 5 AUD.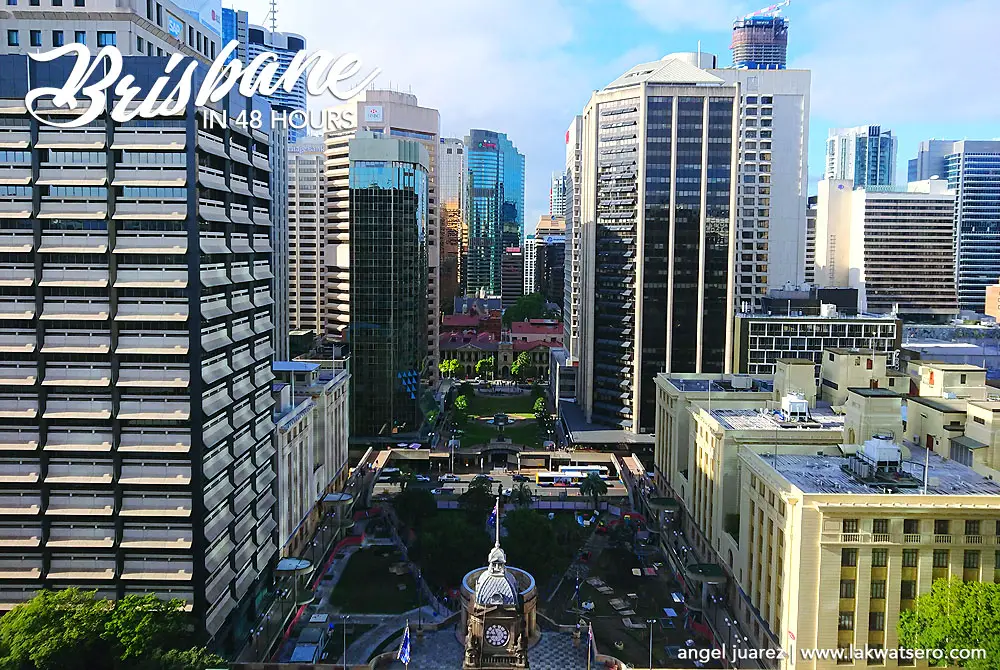 Monday
8:00 AM, Breakfast
Indulge in wide selection of breakfast offered at Sofitel's Thyme 2 Restaurant.
10:30 AM Monday, Downtown Walk
The best way to know and understand the city is to walk its streets. Brisbane Greeters, a part of Global Greeter Networks, takes you to a free walking tour of the city where you will discover its secret nooks, amazing highlights and points of interest including City Hall, Queen Street Mall, Treasury Casino, Southbank and more.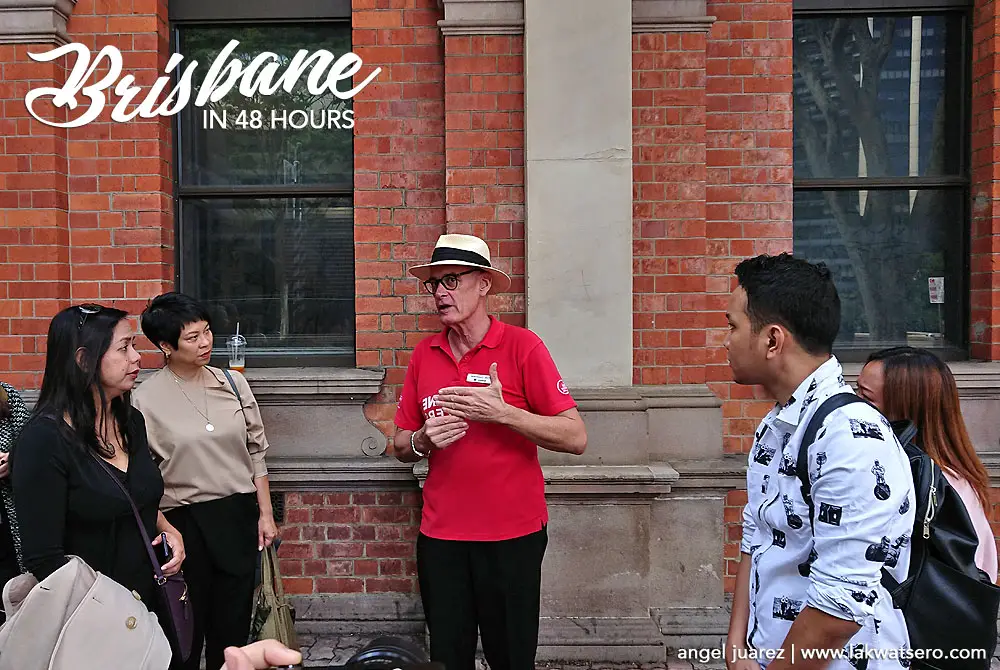 2:00 PM, Stokehouse Q
Walk to the eastern end of the Southbank and have lunch at Stokehouse Q, a prominent restaurant overlooking the city's skyscrapers and Brisbane River. The restaurant's menu is inspired by flavors from the freshest local produce and curated by some of Australia's most talented young chefs.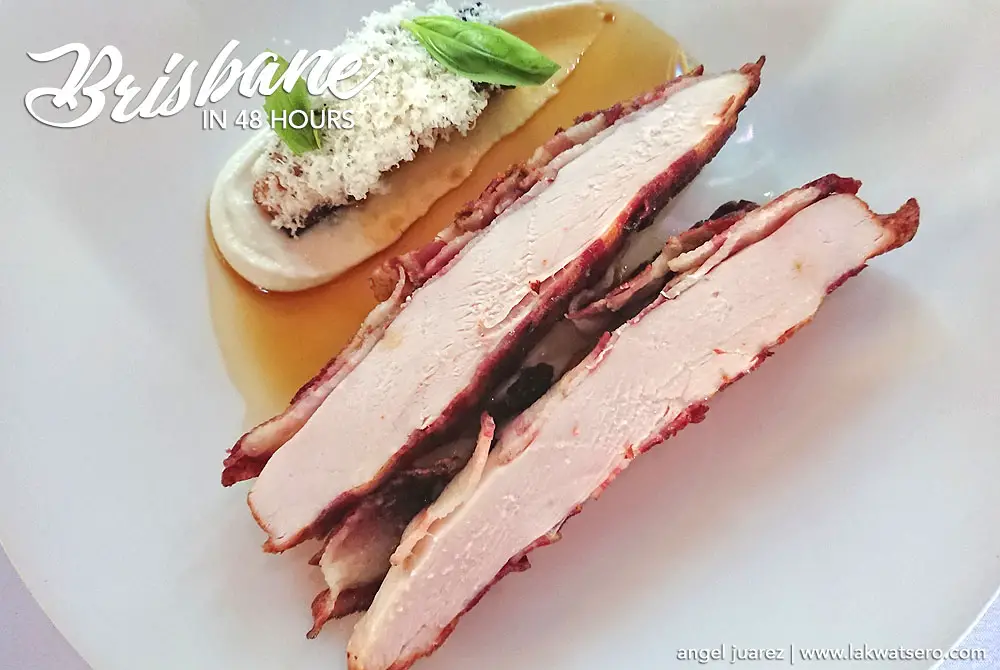 4:00 PM, City Hopper
Catch a City Hopper to take you to Eagle Street, the nearest terminal to Sofitel Brisbane Central and Anzac Square.
City Hopper is free! It is a good and economical way to get around Brisbane City.
4:30 PM, Queen Street Mall
Take a walk back to Queen Street Mall to complete your shopping list.
With more than 700 retailers, Queen Street Mall is dubbed by many as the heart of Brisbane. The place offers an unrivalled mix of local, national and international labels and flagship stores, as well as theaters, casino, parklands, museums, galleries, salons, day spas, restaurants and bars in the surrounding streets.
Note that most shops here close at 7 PM. Oh, don't forget to take home some packs of Tim Tams and Lucas Papaw ointment. 🙂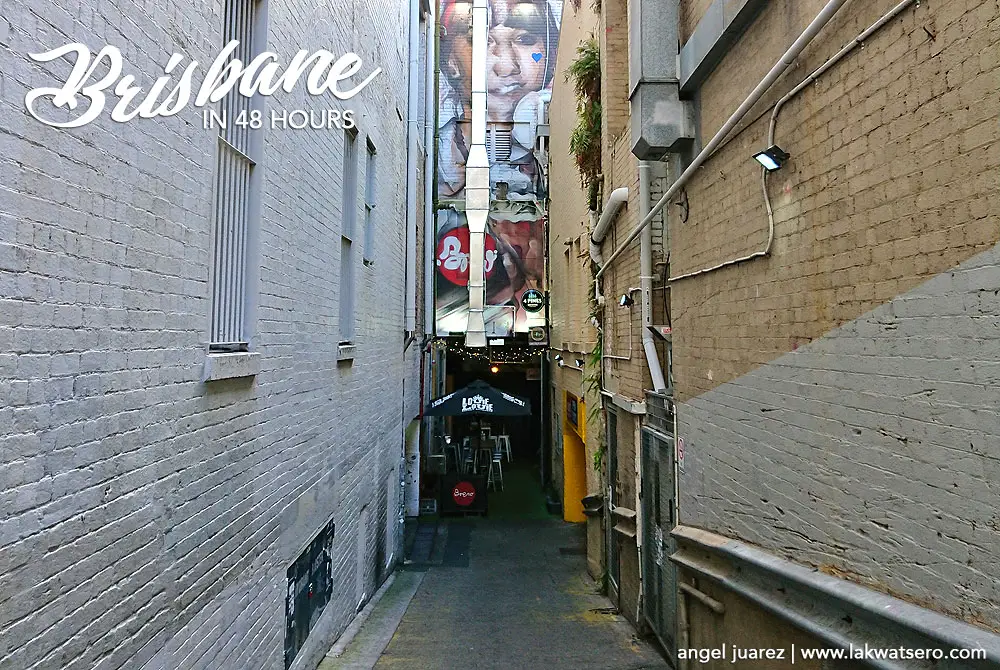 7:00 PM, Brew Cafe and Wine Bar
Walk to Burnett Lane for a hearty Australian dinner and bottle of wine at Brew Cafe and Wine Bar.
Hailed as one the best cafes in Brisbane, Brew Cafe and Wine Bar is known for its delectable food, cozy ambiance and friendly staff. The place is up until late night except on Mondays.
Tuesday
6:30 AM, Breakfast
Eat and go! Avail of the breakfast selection at Sofitel's Thyme 2 Restaurant before going to the airport to catch your flight back home. The restaurant opens as early as 6:30 AM.
8:30 AM, Brisbane Airport
You should be at Brisbane Airport by this time to avoid any the hassles. 🙂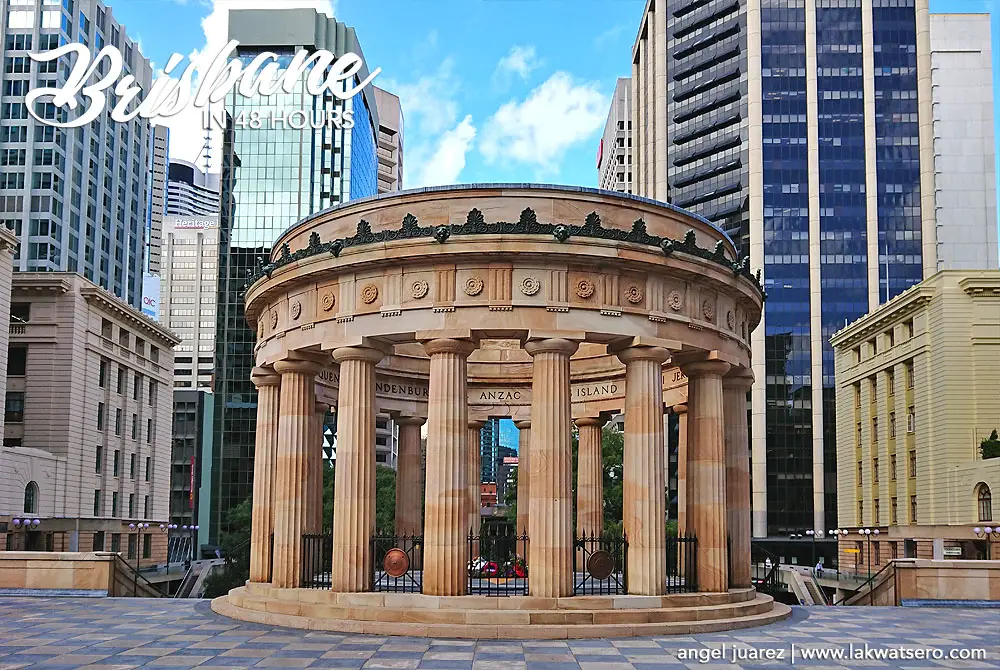 9:00 AM, Duty Free
Last minute shopping at Brisbane Airport's JR/Duty Free!
It's your last chance to bring home locally made chocolates, wine, clothes and other products. Don't miss the unique 100 Whisky Bar and Australian Produce Store!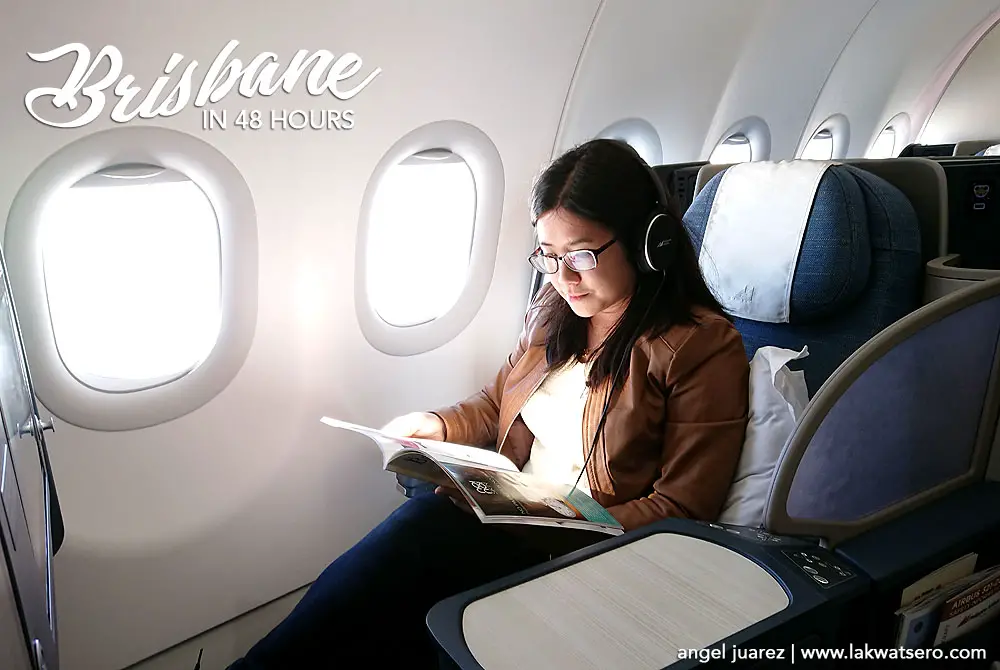 11:00 AM, PAL's A321Neo to Manila
Sit back, relax and enjoy your flight aboard PAL's A321 Neo back to Manila.
Thank you Philippine Airlines, Brisbane Airport and Sofitel Brisbane Central for making this trip possible. Philippine Airlines operates four-times weekly non-stop flights from Manila to Brisbane every Monday, Wednesday, Friday and Saturday with return flight from Brisbane to Manila scheduled on Sunday, Tuesday, Thursday and Saturday. Visit www.philippineairlines.com to book your flight.
Thanks also to #MyPALRoam for keeping me connected in Australia. If you are flying abroad via PAL outbound and inbound, you can rent this WiFi anywhere device for as low as P490/day for use in Australia (different rates apply to other countries). Visit www.roam.philippineairlines.com to reserve.