Introducing Sibaltan
On the eastern coast of El Nido is Sibaltan, a coastal village which for years has become a haven for backpackers, a secret escape for those who prefer to stay away from the crowd, experience a different side of El Nido and explore even beyond.
Sibaltan is a barangay of El Nido approximately 45 kilometers or one (1) hour drive from the town proper. It is an idyllic and laid back community blessed with beautiful view of sunrise, rich waters and panoramic seascape.
There is no easy way of getting to Sibaltan, but the extra efforts will be rewarded with extra miles of unparalleled experience.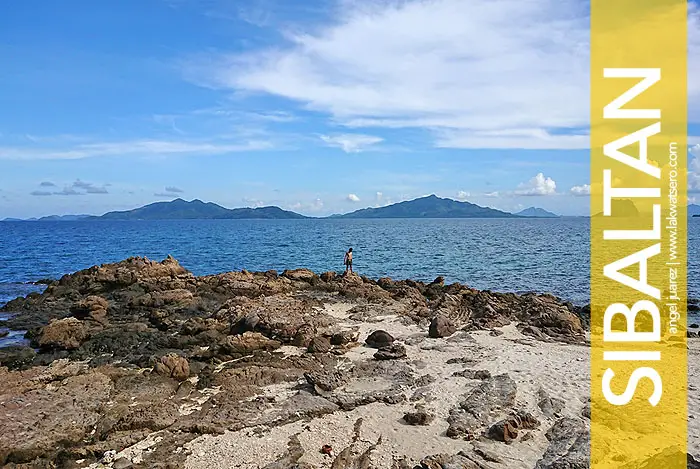 Discover the hidden beaches of Bulang Beach, Bayog Beach and Sibaltan Beach; paddle a kayak to Bubog Island; go fishing, snorkeling, scuba or free diving on its clear and rich waters; hop from island to island of Maosonon (Mausonon), Little Maosonon, Magransing, Pical, Binulbulan, Batas and other neighboring islands and islets; wake up early and witness as the sun rises; get a glimpse of Cuyonon culture and heritage; or just laze on the beach and watch as the day slowly unfolds.
The possibilities are endless in Sibaltan. Experience a less trodden El Nido on this side of paradise.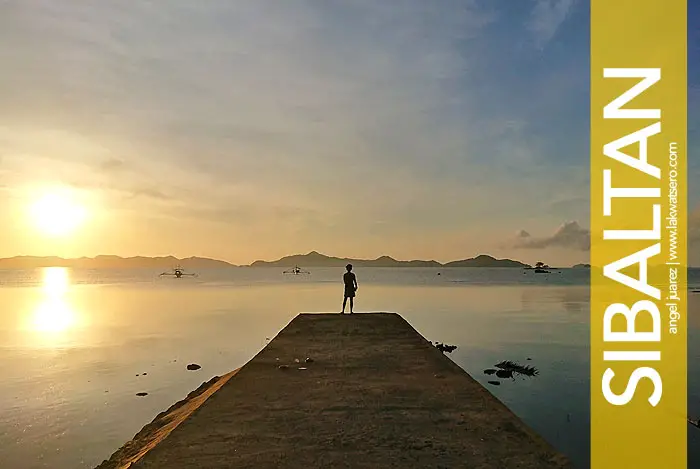 How to Get to Sibaltan
I. Make Your Way to El Nido
A. Direct Flight / Ferry to El Nido
By Plane: El Nido is the gateway to Sibaltan. Air Swift has regular flights from Caticlan, Cebu, Clark and Manila to El Nido, and vice versa. You can book your flight from Manila to El Nido or vice versa below:
BOOK YOUR BUS/VAN FROM MANILA TO EL NIDO
By Sea: There are ferries from Manila to El Nido. Contact the shipping lines for schedule and fare information. Please note that these are smaller cargo ships/hauls that cater specially to cargo but also allow passengers.
Operator: San Nicholas Shipping Lines (M/B Andrea-1, M/V Catalyn-A, M/V Catalyn-C, M/V Catalyn-E, M/V Asuncion-IX, M/V Asuncion-XI)
Route: Manila-El Nido-Liminangcong and vice versa
Contact Info: (02)-243-4595
Operator: Atienza Shipping Lines (M/V Josilee-II, M/V April Rose, M/V Q-Carrelyn-III)
Route: Manila-Coron-El Nido-Liminangcong and vice versa
Website : http://www.atienzashippinglines.com
Email: [email protected]
Telephone No. : (02)-986-3118 and (02)-536-8123
B. From Puerto Princesa to El Nido
From Puerto Princesa to El Nido, vans and buses depart from as early as 4AM to as late as 9PM. Vans depart from Puerto Princesa Airport and from San Jose Terminal. Travel time is approximately 5 to 6 hours and one-way fare is P500.
Van Operators:
Daytripper Palawan: +63917-8488755
Lexus Van: +63917-5859612
Fort Wally: +63917-3488078
By bus, Cherry and RoRo Buses regularly ply the Puerto Princesa-El Nido route and vice versa. Buses leave San Jose Terminal to El Nido with stop over in Roxas and Taytay from 4AM to 9PM. Fare is P380 for the aircon bus and P350 for the non-aircon.
You can book your bus or van seat from Puerto Princesa to El Nido or vice versa below:
BOOK YOUR BUS/VAN FROM PUERTO PRINCESA TO EL NIDO
C. From Coron to El Nido
There are boats from Coron to El Nido daily. Fare is P2200 for foreigners and P1500 for Filipinos. Travel time: approximately 8 hours.
You can book your ferry from Coron to El Nido or vice versa below:
BOOK YOUR FLIGHT/FERRY FROM CORON TO EL NIDO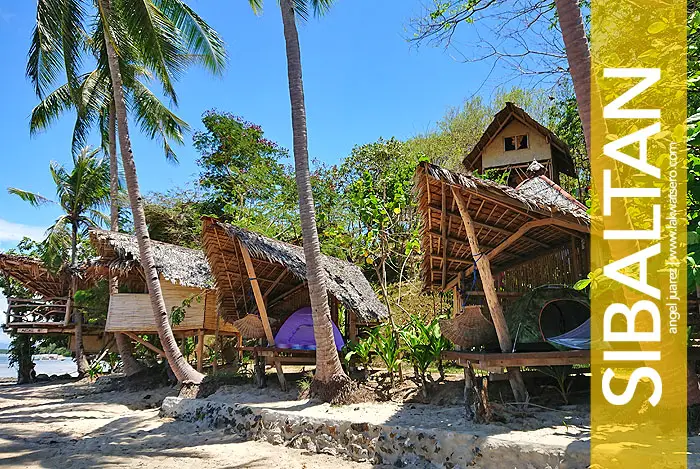 II. El Nido to Sibaltan
Public van or jeepney regulary travels from El Nido Terminal to Sibaltan. There are usually two schedules, one in the morning at around 10AM and in the afternoon at around 3PM, travel time is around one (1) hour and fare is P100.
There are also airconditioned vans that shuttle tourists from the terminal going to Sibaltan occassionaly. These vans are also stationed in the terminal but the schedule is not fixed and depends on availability since these are mostly for Sibaltan's resorts guests, fare is P150.
Alternatively, you may charter a tricycle for P1,200 good for four (4) or a van P1,800 good for 14 passengers from El Nido to Sibaltan.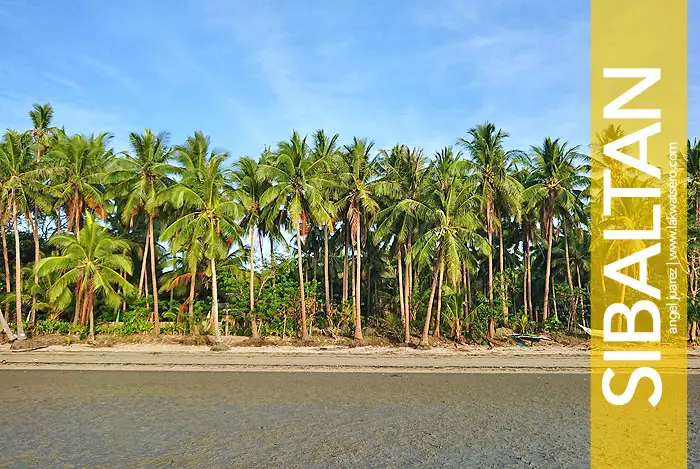 Going Around and Away
The primary mode of transport around the village is tricycle, minimum fare is P10.
Going to El Nido / Puerto Princesa
Going to downtown El Nido, there are two public transportation daily, one at 5:30AM and at 1PM, fare is P100 and travel time is approximately one (1) hour.
Resorts in Sibaltan also offers arrangement of public shuttle transport and chartered transport services. There are departures to El Nido usually and to Puerto Princesa occassionally. Resorts also offers El Nido Tours.
Going to Linapacan Downtown (San Miguel)
There is no public boat from Sibaltan to Linapacan. The public boat is at Dipnay Port of San Fernando on the next village to the north. The public boat departs daily at around 2PM to San Miguel, downtown Linapacan, for travel time of three (3) hours.
Going to Linapacan West (Pical, Maosonon Island, Magransing, etc.)
Note that the famed Maosonon Island, Magransing Island and Binulbulan Island are far from downtown Linapacan (San Miguel) as these islands are just off the coast of Sibaltan, around one hour by boat. Tourists going there usually join the tours organized by resorts in Sibaltan at P1,500 per person for a day tour and P3,500 per person ovenright, all inclusive. You may also charter a private boat and tour on your own, rates starts at P2,000 for a day tour and P3,000 overnight for a boat that can fit maximum of six people.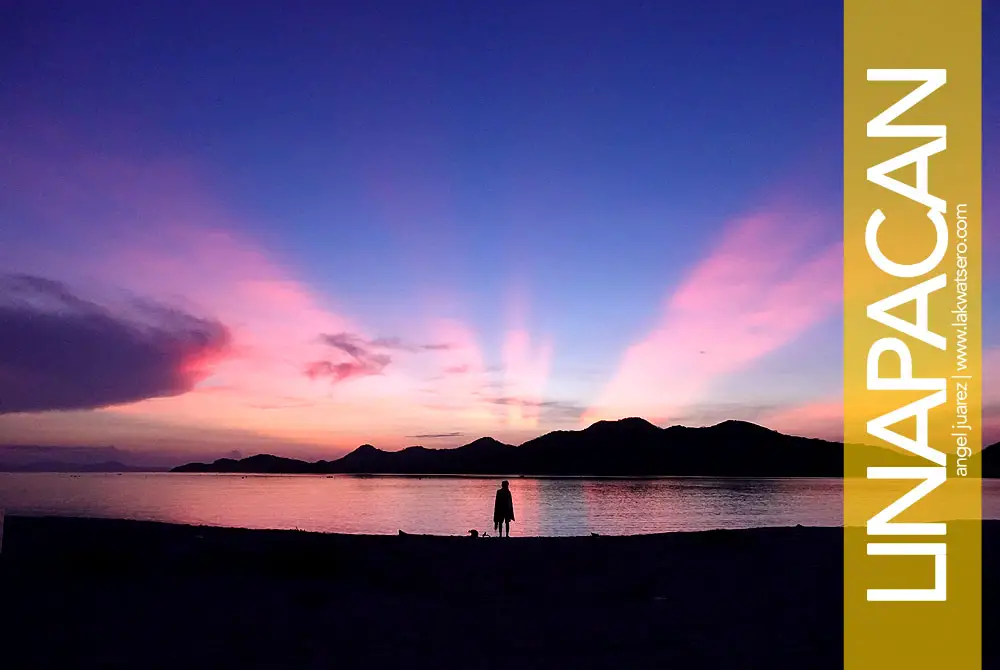 What to Do in Sibaltan
Bask in Bulang Beach, Sibaltan Beach or Bayog Beach
Paddle a kayak or a local boat to Bubog Island
Go fishing or snorkeling
Go scuba or free diving (Dive Shop: Dive Sibaltan)
Island hopping in Linapacan (Maosonon, Little Maosonon, Magransing, Pical, Binulbulan, Batas and other neighboring islands and islets)
Catch the sunrise
Visit Cuyonon Cultural Heritage Center and Museum
Avail of El Enido Tours
Check out Nacpan Beach
Explore the other hidden beaches of Linapacan
See the attractions of nearby towns of Culion, Coron and Taytay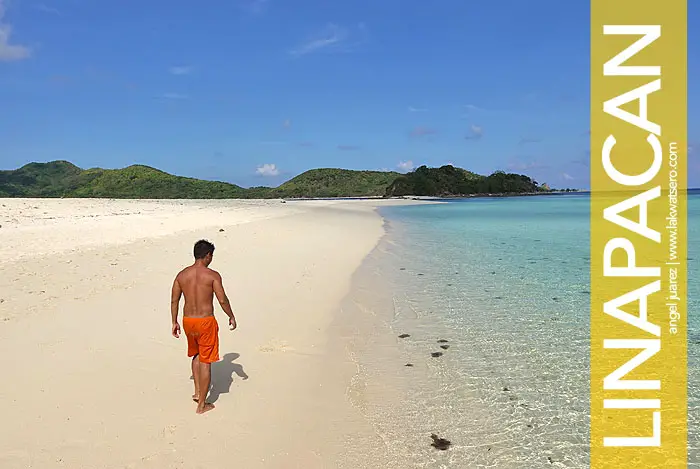 Where to Stay in Sibaltan
There are numerous resorts in Sibaltan, mostly beach resorts that offer glamping and tent accommodation to private airconditioned rooms.
Top-Rated / Highly Recommended Accommodations in Sibaltan
Qi Palawan
Bulang Beach, Sibaltan
Starts at 5,000 PHP

Tapik Beach Park Resort
Sibaltan Beach, Sibaltan
Starts at 400 PHP
Here is the list of places to stay in Sibaltan:
Tapik Beach Park Resort
Sibaltan Beach, Sibaltan
Contact No: +63915-7680688 / +63910-2954321
Rate: Starts at P400/night (tent)
Carmelita's Homestay
Sibaltan Beach, Sibaltan
Contact No: +63936-7885132 / +63997-1111146
Rate: Starts at P600/night (private cottage room / 2 guests)
Floresita's Beach Resort
Sibaltan Beach, Sibaltan
Contact No: +63917-5079700  /  +63917-3214827
Email: [email protected]
Rate: Starts at P600/night (private cottage room / 2 guests)
Ursula Beach Resort (Dive Sibaltan)
Sibaltan Beach, Sibaltan
Contact No: +63956-9153195 / +63917-5800040
Email: [email protected]
Rate: Starts at P500/night (private cottage room / 2 guests)
Bayog Bech Camp Site
Bayog Beach, Sibaltan
Contact No: +63905-7144807
Rate: Starts at 350 (private cottage room / 2 guests)
Treasure Point Palawan
Sibaltan, El Nido
Contact No: +63-02-514-7482
Offers all-inclusive vacation package
Vue Grande
Sibaltan, El Nido
Contact No: +69906-4601251
Rate: Starts at P700 (private fan room / 2 guests)
Eda Beach Campsite
Bayog Beach, Sibaltan
Contact No: +63905-5720646
Rate: Starts at P500 (private fan cottage / 2 guests)
Qi Palawan
Bulang Beach, Sibaltan
Contact No: +63939-9259433
Rate: Starts at P5,000 (private air-conditioned room / 2 guests)
Erlittop Garden
Purok 1A, Sibaltan
Contact No: +63927-8054400
Rate: Starts at P400 (private cottage room / 2 guests)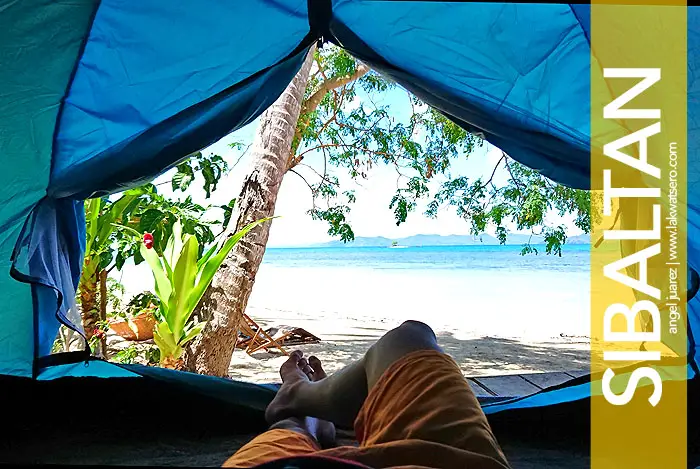 Sample Sibaltan-Linapacan Itinerary
Day 1: Arrival in Puerto Princesa
1800H: Arrival in Puerto Princesa / Proceed to Hotel / Check-in Hotel
1900H: Dinner at The Gypsie's
2100H: Lights off
Day 2: Sibaltan
0300H: Call time / Proceed to San Jose Terminal
0400H: Van from San Jose Terminal to El Nido
0900H: Arrival in El Nido Terminal / Quick Breakfast / Proceed to Sibaltan Van or Jeep
1000H: El Nido to Sibaltan
1100H: Arrival in Sibaltan / Proceed to Hotel / Check-in / Lunch
1300H: Rest / Siesta
1500H: Kayak to Bubog Island / Swimming
1700H: Return to Resort / Wash-up / Fix-up
1900H: Dinner / Socials / Lights off
Day 3: Linapacan Day Tour
0500H: Call time / Sunrise
0630H: Breakfast
0800H: Start of Linapacan Tour: Fishing, Snorkeling and Maosonon Island
1200H: Lunch at Maosonon
1300H: Free time / Kayak to Little Maosonon
1400H: Proceed to Magransing and Pical
1700H: Travel back to Sibaltan
1800H: Arrive at Resort / Wash-up
1900H: Dinner / Socials / Lights off
Day 4: Departure
0500H: Call time / Sunrise / Breakfast / Pack-up
0730H: Sibaltan to Puerto Princesa
1500H: Arrive in Puerto Princeaa / Late Lunch
1630H: Proceed to Airport / Check-in
1830H: Departure from Puerto Princesa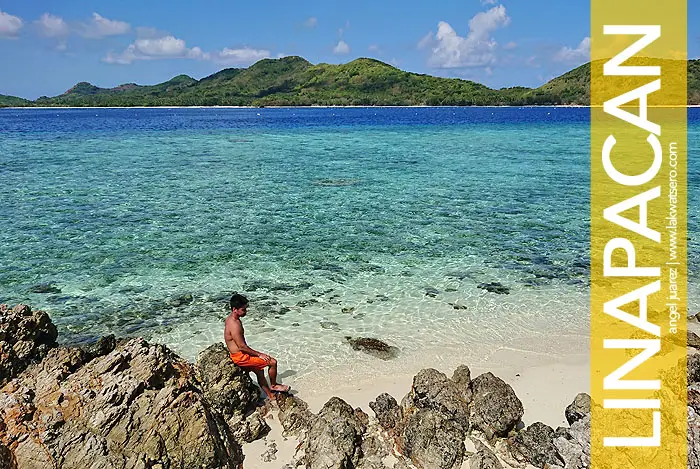 Other Tips
Best months to visit are from March to June
Electricity is available from 6PM to 6AM only but most resorts have back-up power generators
Mobile signal is weak
No establishment accepts credit card or traveler's checque
*First published: 18-May-2018 | Updates: 05-Nov-2019