In between El Nido and Coron sits another paradise known as Linapacan, a group of unspoiled islands, generally offbeat yet overflowing with potential.
Linapacan, formerly a part of Coron, comprises of 52 islands and islets scattered over the rich waters of northern Sulu Sea. One that has caught the attention of the world is Maosonon Island.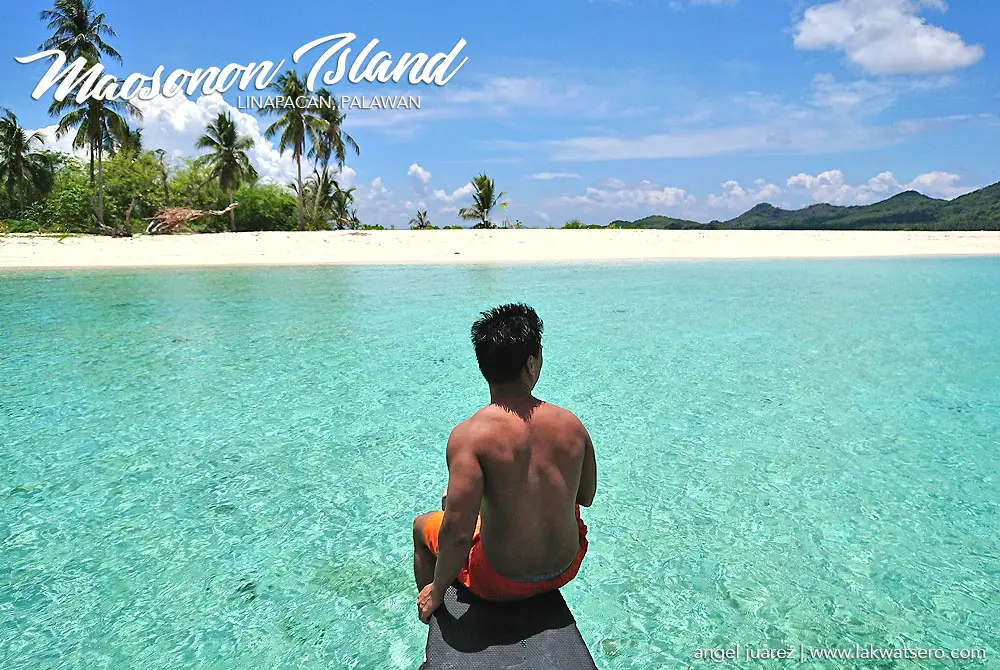 Maosonon Island is a privately owned island in the western part of Linapacan Group. Situated off the coast of the rural village of Sibaltan, it is bounded by Palawan municipalities of Taytay, El Nido and Linapacan where it belongs.
The island has a total land area of approximately 45 hectares with 500 meters of powdery white sand surrounded with perfectly turquoise water judged by some publications as having cleanest water in the world. The island is inhabited only by the family of caretaker.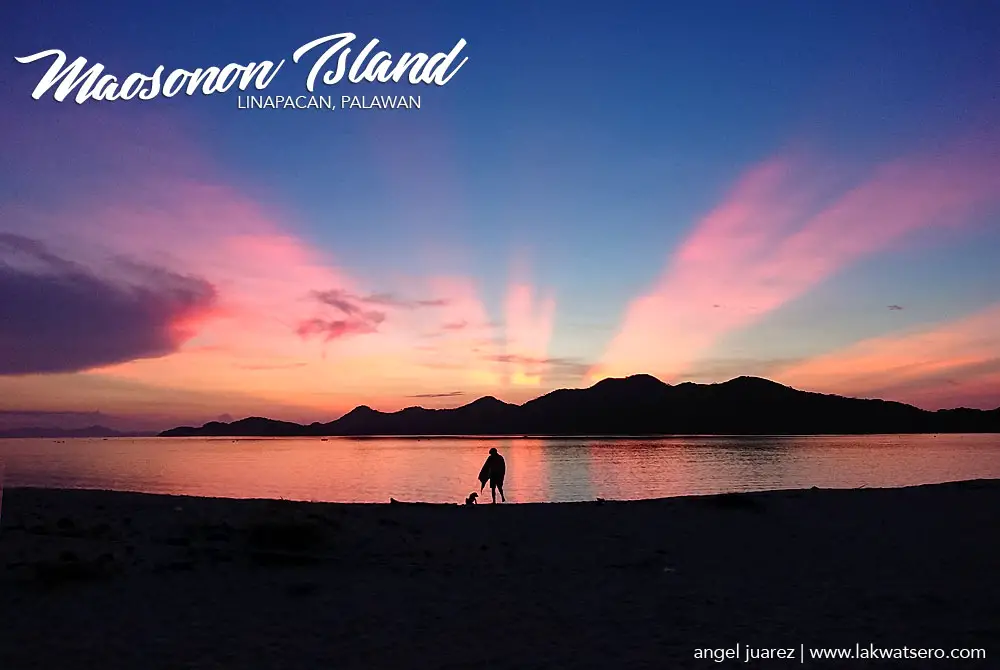 The western coast is rocky while the southeast forming a triangle shape is the main beach area with a sandbar on the tip. Across from the sandbar is a rocky islet called Little Maosonon with a small beach area fronting the main beach of bigger Maosonon.
Maosonon Island is raw and bare, no electricity nor other structures aside from the caretaker's humble hut and few makeshift cottages where visitors take refuge. There is no five-star hotel or resort in the island but those who wish to spend a night there will surely be sleeping underneath billions of stars.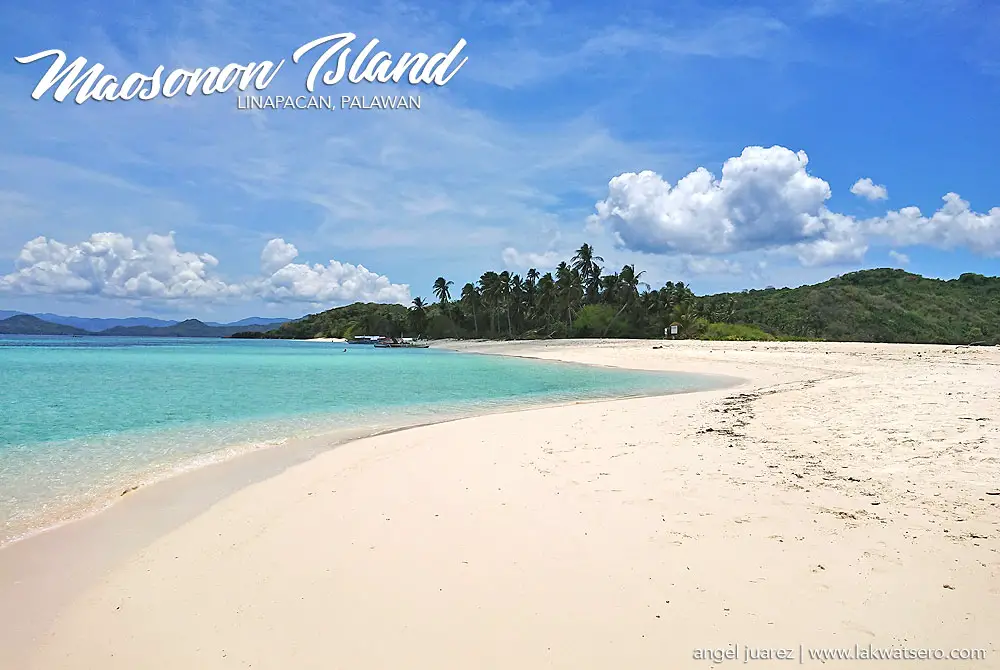 Maosonon Island, with its raw and idyllic beauty, gives us a glimpse of the unspoiled wonders of this side of Palawan. And while in there, explore the nearby Magransing Island and Iloc Island.
There's more to Linapacan Group than Maosonon and its surrounding islands. Ever heard of Dimanglet, Inapupan, Mangligad, Dimancal, Dimangsing, Calibangbangan, Tacling, Dicoyan, Ditaytayan, Candat, Cacayatan or Malobotlobot? These are offbeat and hard to reach island beaches of Linapacan. But before venturing to these places, experience the more accessible Maosonon Island and get a glimpse of the best of Linapacan!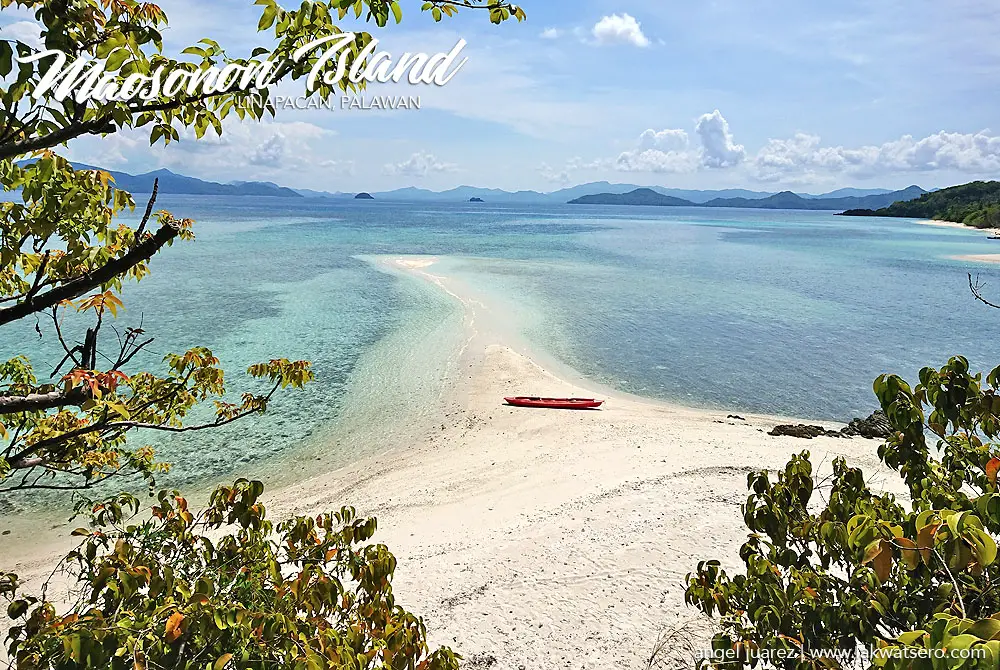 How to Get to Maosonon Island
Tour agencies in El Nido and Sibaltan offer day tour and overnight packages in Maosonon Island. In Sibaltan, day tour costs P1,50o per person while overnight package costs P7,500 good for two (all-inclusive). To get to Sibaltan, make your way to El Nido where you can catch a jeep or a van to Sibaltan.
Alternatively, if you want to go on a DIY, you can charter a boat at Sibaltan for as low as P2,000 for a whole day tour in Maosonon Island, Little Maosonon Island, Magransing and Pical.