Route: Butbut – Sungang Viewpoint – Poblacion Tinglayan – Lubuagan – Pasil – Tabuk
Total Time: 9 hours and 15 minutes
Saddle Time: 6 hours (approx)
Distance: Approximately 70 kilometers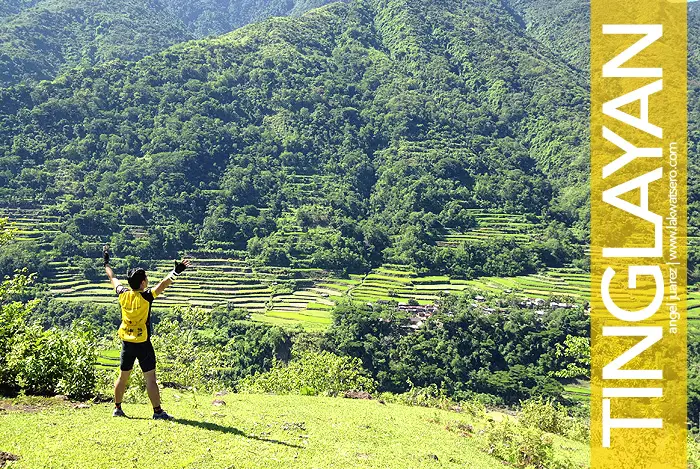 We woke up ahead of the sun on our third day of biking in Kalinga, technically it was our second after being stranded for 10 hours in Caranggalan on our way to Banaue because of an overturned truck that blocked the National Road near Dalton Pass. After the strenuous bike and hike from Mount Polis to Buscalan on the previous day, our day's plan was to bike from our pitstop to Tabuk, the provincial capital, where we would catch a bus to Manila.
Kenneth, who was inked by Whang-od on the previous day was already in good shape, the pain and the aftermath never even bothered his energy. We wrapped a lady's sanitary napkin around his wrist to protect the tattoo from dirt and risk of infection and he was back in perfect shape. So off we went!
How did our day transpired? Read on! 🙂
0530H Maphod ad Nahoyang Buscalan
Good morning Buscalan! There were 75 kilometers of challenging road ahead of us for the day so we made sure to start early. Breakfast was pancake and mountain coffee, freshly made by our host. Before the sun rose behind the mountains of Tinglayan, we already started our trek.
0645H Hello Butbut!
After more than an hour of trekking, we reached the village of Butbut. The locals, who seemed amazed and surprised of our bikes, warmly welcomed us.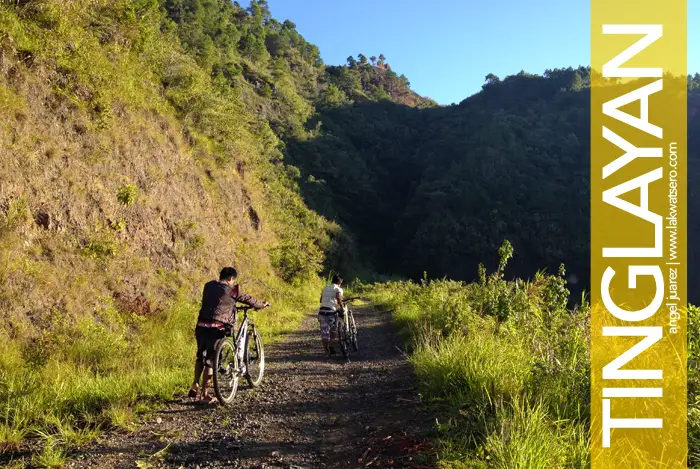 0700H Back to the Saddle
After the short rest following the early morning trek from Buscalan to Butbut, we were finally back on our saddle as we took the down, flat and uphill combo of the 12-kilometer trail to Tulgao.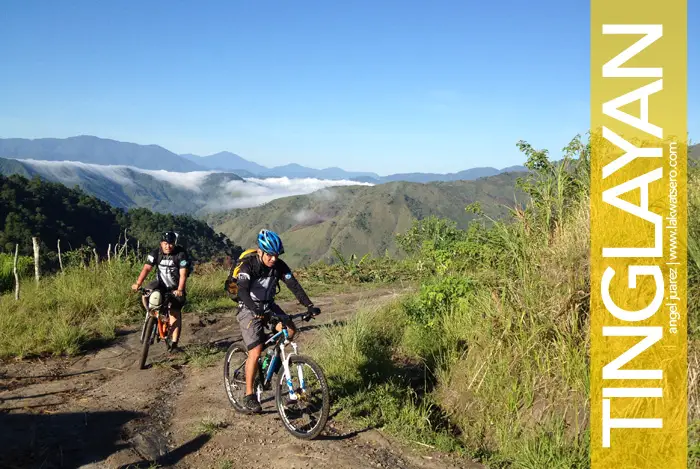 0855H Hail to Tulgao Rice Terraces
We had a short stop at Sungang Viewpoint that offers panoramic view of Tulgao Rice Terraces.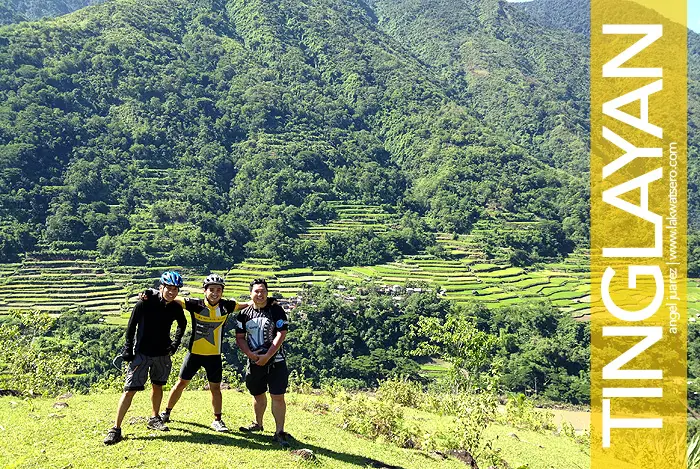 0910H Touchdown Downtown Tinglayan
It was all downhill from Tulgao Viewdeck so it didn't take long for us to reach the main road that marks the end of the trail and eventually the town proper. We stopped at Sleeping Beauty Inn for a short break, for our second breakfast rather.
1000H Law of Conservation of Energy
The stretch from downtown Tinglayan to the boundary of Lubuagan is purely ascending so we decided to charter a van to conserve our energy. It was a great decision considering that we were already behind our schedule and we were still 50 kilometers away from Tabuk.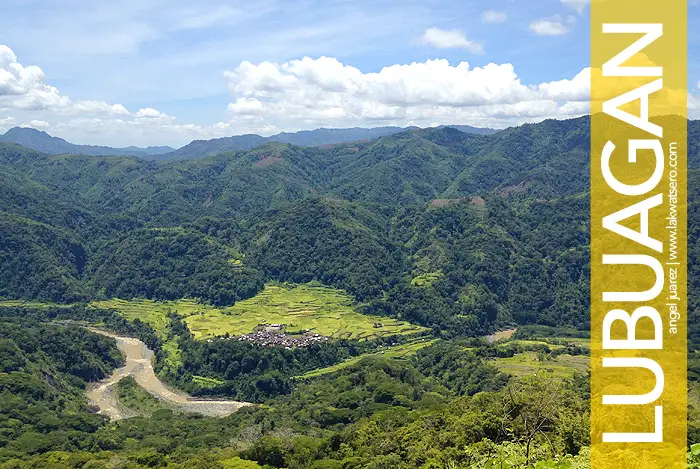 1037H Joyride to Lubuagan
It was a joyride from Tinglayan boundary, a leg made more refreshing with the beautiful scenery of Lubuagan on the backdrop.
1105H Touchdown Downtown Lubuagan
We finally made it to Poblacion Lubuagan after the relaxing downhill leg from Tinglayan boundary. We continued pedaling towards Pasil and Tabuk, passing beautiful rice terraces and mountain scenery. We made a short stop for some photo ops at a steel bridge in Dupag, the first barangay of Tabuk from Pasil.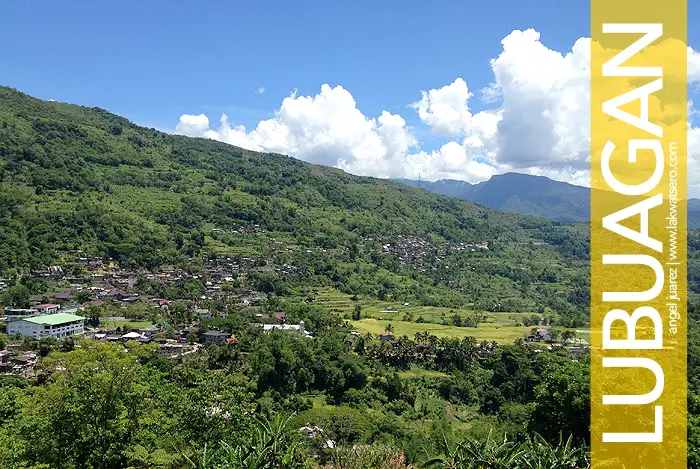 1300H Late Lunch at Bagumbayan
The scorching heat and our hungry stomachs stopped us at Bagumbayan, one of the rural barangays of Tabuk City. Over pancit canton, bottles of softdrinks and unlimited laughter, we had our lunch and let the midday heat pass.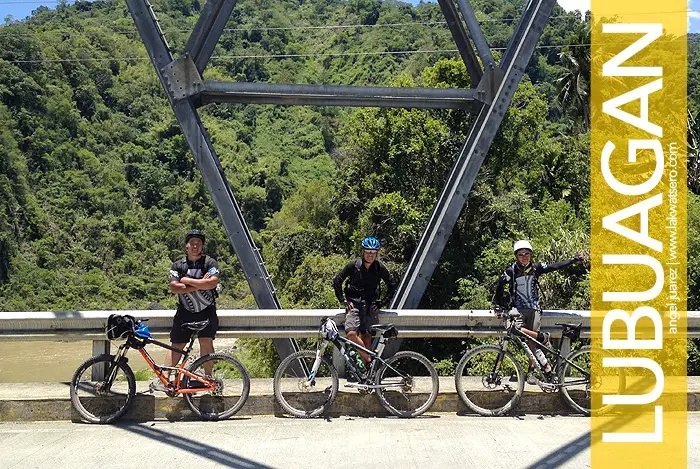 1340H Downhill to Lugoc
We had to brave the heat and continued pedaling to Poblacion. Thankfully, the stretch from Bagumbayan to Lugoc is a long downhill and the cool mountain wind made the heat tolerable.
1420H At Chico River Reservoir
Passing numerous mountain tunnels and scenic riverside road, we made it at Chico River Reservoir at Bado Dangwa. We had a quick rest before battling the last stretch of our journey.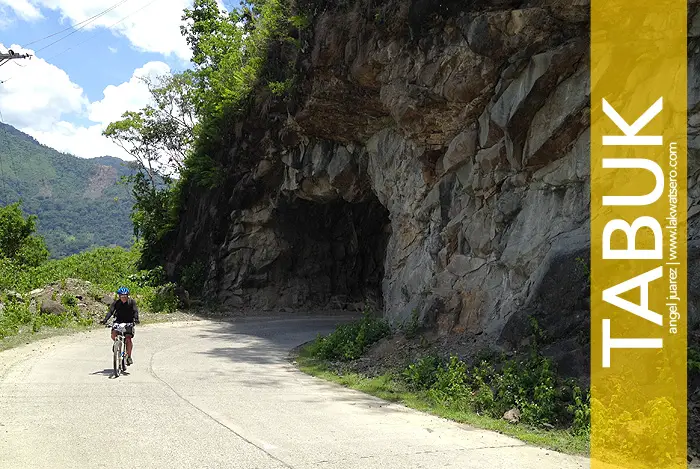 1445H Tabuk Finally!
At last, after being on the road for around nine hours, trekking and pedalling the challenging terrain of Tinglayan, Lubuagan, Pasil and inner Tabuk, we reached the Bulanao, the center of Tabuk City. We were warmly welcomed by Mapetak, the local mountain biker group of Tabuk.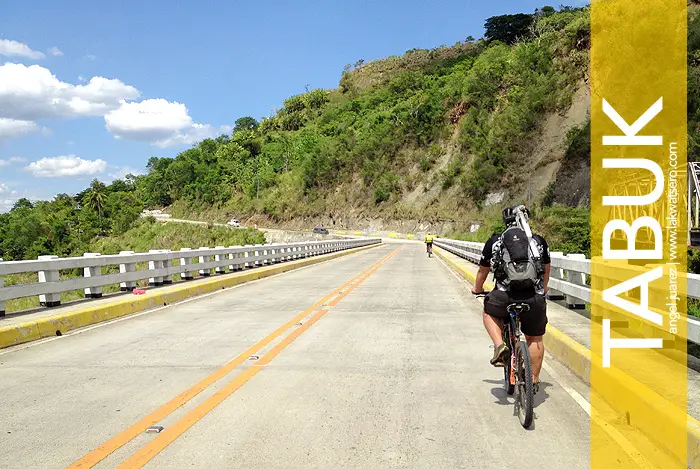 1500H Courtesy Call at Mapetak Headquarter
Post ride celebration was courtesy of Mapetak, thanks for the snacks and few gallons of ice cream! Unfortunately, the buses to Manila were already full so we opted to go to Tuguegarao since buses to Manila leave there every hour or almost if not. But the last scheduled van to Tuguegarao already left so we ended up chartering a van to bring us there.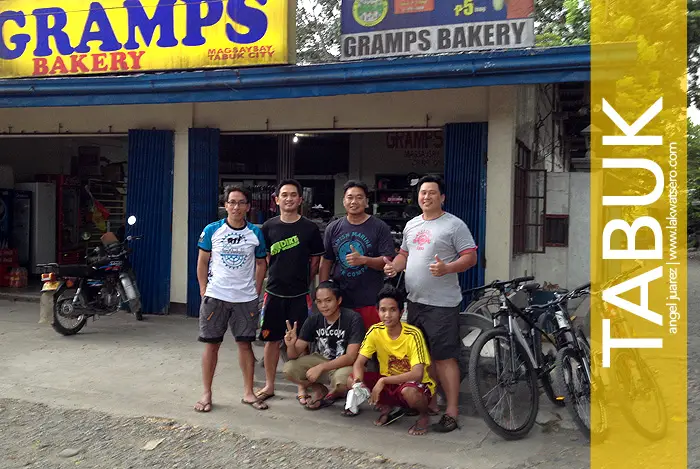 1800H Tuguegarao
It was already dark when we arrived in Tuguegarao and unluckily, the buses were also fully booked until the 4AM scheduled departure. We decided to spend the night in the city, we were already tired and hungry and sleepy anyway. We had the entire night to eat (Pancit Batil Patong) and rest before taking our early morning bus back to Manila. :))
Our journey from Manila to Banaue, Mount Polis in Hungduan, Bontoc, Tinglayan, Tabuk and finally Tuguegarao, was one hell of an adventure. One for the books, as they say! It was a journey worth experiencing… the fun, misadventures, challenges and everything in between are memories I won't get tired on reminiscing. Indeed, biking is an intimate way of getting to know a place and Cordillera is one of the best places in the Philippines for this.