Upon reading some good reviews of Camotes Islands and knowing that there is a dive operator in the area, I promised myself to visit the place someday. But I didn't know that this someday would be so soon, thanks to my dive buddy Ate Claudia who were so willing and immediately agreed to join me in another pursuit for roads less traveled and dive spots less dived and to my good friend Racquel Bontia who just recently went there, for the tips 🙂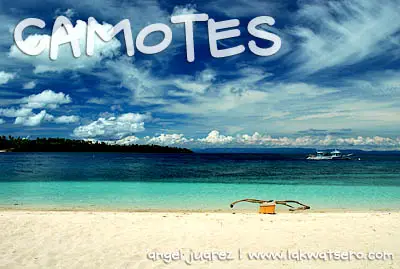 Camotes is a group of islands composed of four towns of Cebu (Poro, Tudela, Pilar and San Francisco), geographically located east of the province' mainland and two hours away by boat from Danao, north of Cebu City. Cebu Pacific took me to there via their early flight to the Queen City of the South. I arrived Cebu City before eight in the morning, where I met Ate Claudia straight from Cagayan de Oro City. Per advised of Racquel, we took a taxi to Gaisano Mandaue (P75.00), and rode a multicab to Danao City (P25.00) for almost an hour.
It was half past the hour of nine, the multicab dropped us at the port of Danao, right in front of the century old church and we purchased our ticket to the 11AM RJR boat to Consuelo, Camotes (P180.00). With some ample time to spare, we decided to go to Gaisano Danao for breakfast.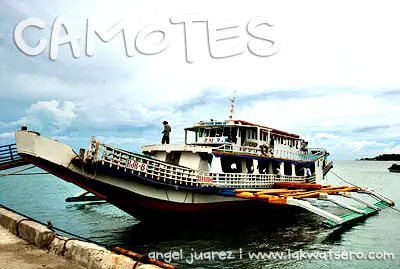 The boat left fifteen minutes after 11AM. Along with some locals, foreigners mostly composed of Koreans and some Caucasians, and the hogs and chickens aboard the ferry, the boat sailed for two hours to the calm waters of Camotes Sea.
We reached the port of Consuelo past 1PM and we were welcomed by Kuya Elmer, a local guide referred by Racquel. We paid P50.00 each for the transfer from the port to Bellavista Resort where we checked-in for a fan room good for two at P850.00 per room per day. Bellavista Resort or formerly Beach View Resort is located along Santiago Bay in Barangay Santiago, San Francisco, where most tourists stay.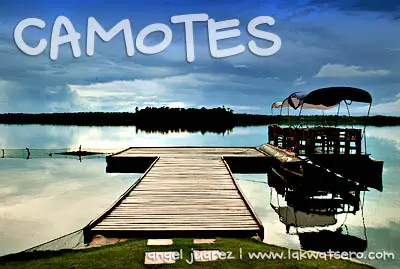 By 2PM, white it was drizzling, our habal-habal or motorcycle tour with Kuya Elmer started. First stop was Lake Danao Park, a big lake ideal for family picnic. There is not much to see or do here unless you will go fishing or boating. If you go fishing, you have to pay for whatever you catch; meanwhile boating is at P500.00 per hour for a boat that can fit 20 persons. Entrance fee to Lake Danao Park is P10.00 for adults and P5.00 for kids.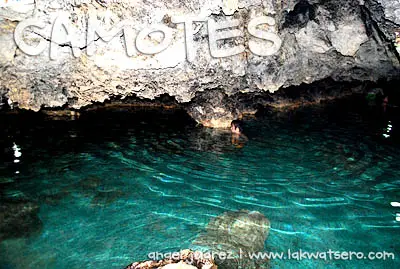 We skipped the activities in Lake Danao Park and proceeded to Timabu Cave, an interesting underground cave with freshwater spring forming a natural pool that offers a different swimming experience. The pool is incredibly clear and aqua blue. According to locals, for unexplainable reason, the water subsides during high tide and goes high again at low tide. The trail to the pool is made up of paved and concrete stairs and lighted electronically by lamps. A grotto of Mama Mary is also carved inside the cave. It is a beautiful cave,  although I think it would be more interesting if it was left on its natural form.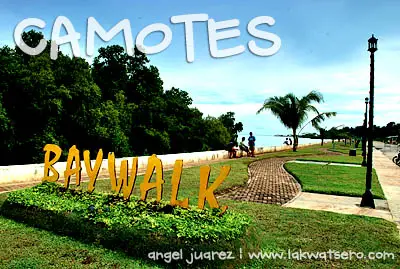 Next stop was the baywalk in San Francisco, the first and only baywalk in the island, an ideal place for leisurely walk and town events. We took some time to rest and eat our snacks there before crossing the bridge that links Pacijan Island to the neighboring Poro Island. We passed by a paved road in the middle of the mangrove forest for our next destination – the Buho Rock, a big rock along the beach that was developed to be a park, with cottages and even a swimming pool, though not being used.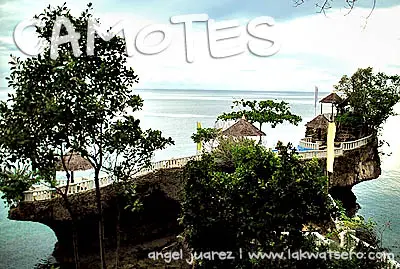 It was almost 5PM, Kuya Elmer advised us to skip Bukilat Cave in the farther Barangay of Tudela in Poro. So we went back to Santiago and arrived at the resort half past the hour of five, and I was amazed with how the beach of Santiago Bay looked like on low tide. A wide stretch of cream sand was revealed as the water receded from the shore. What a sight!
It was a tiring day mostly spent on almost all mode of transport – plane ride from Manila, taxi ride to Mandaue, jeep/multicab to Danao, padyak to Gaisano, ferry to Consuelo, multicab to Santiago and ended up on a habal-habal or motor tour in the laid back town of Camotes. It was all worth it. We got a glimpse of the inland treasures of this remote group of islands of Cebu.
Tips:
Accommodation in Camotes: Bellavista Resort (formerly Beach View Resort), Santiago Bay Garden and Resort, Masamayor Beach Resort and Payag Beach Resort in Santiago; Mangongodlong Rock Resort in Mangongodlong; Harbor View in downtown San Francisco.
Going to Consuelo, Camotes from Danao: Jomalia Ferry 830AM, RJR Pumpboat (11AM) from Danao
Going out of Consuelo, Camotes to Danao: Jomalia Ferry 5AM, RJR Pumpoboat (2PM) to Danao
Where else to go: White Sand Beaches are in Pacijan Island, Mangongodlong Rock, Bukilat Cave in Tudela, St. Josep Parish, Kalbaryo, Alta Vista, Guadalupe Cave, Busay Waterfalls
When to go: Summer and dry season
No electricity everyday from 6PM-7PM
Mobile signal is weak in some areas of Pacijan Island, especially in Santiago and southern barangays of San Francisco
No ATM or bank in the island
Non-aircon room rate good for two is as low as P850.00/room/night in Bellavista, Aircon room rate for two is at P1200.00/room/night
Consuelo Port to hotel transfer is P50.00 one way
Half day motorcycle tour rate is P500.00 for the following spot: Lake Danao Park, Timabu Cave, Baywalk, Buho Rock and Bukilat Cave
Kuya Elmer's cellphone number: +639067100831