Cagayan de Oro City, the City of Golden Friendship and the regional hub for Northern Mindanao is also the white water rafting adventure capital of the Philippines. Cliche as it is,  but it is definitely true that you've never been to CDO if you haven't tried riding on its wild rapids.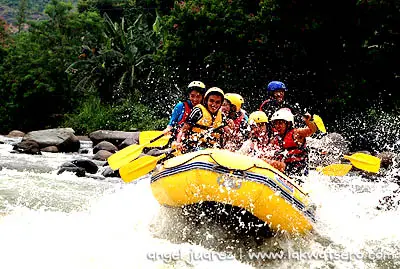 Approximately 22 kilometers of the river's stretch is where the actions take place. It consists of more than 25 rapids of up to class 5, or practically for almost all levels of rafters, from beginner, advance and even extreme. You can decide if you want it super wild or modestly mild, unlimited flips or surprisingly dry, but whatever you choose, one thing is guaranteed, a day of fun in the river.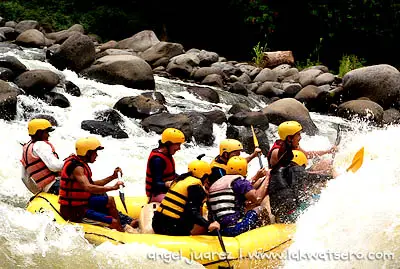 Today, the number of operators are consistently growing due to constantly increasing number of tourists, newbies and returners, who want to experience the different fun in the river. To date, the operators are:
It is also here where you can find the cheapest rates among all white water rafting destinations in the country. Another good thing here is that, the prices are standardized by the local government. Beginner course is as low as P700.00 per person exclusive of meals; Advance courses(1 and 2) are at P1200.00 and P1500.00 per pax; Extreme at P2000.00. Various packages, twists, inclusions and promotions are being offered by these operators so better contact them beforehand.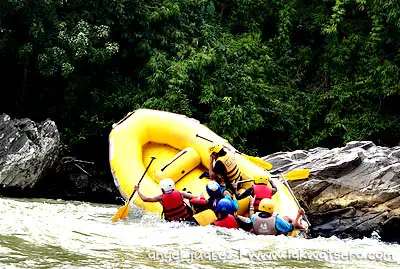 White water rafting in Cagayan de Oro River is truly a must experience. Never ever miss this in your itinerary. Be ready to get wet. The flips, bruises and the adrenalin rush are part of the experience, not to mention the unlimited supply of river water – drink all you can 🙂
Paddle hard everyone!