I am a little over halfway on my pursuit to explore the whole country and in my journey,  there are places that I find remarkably beautiful, there are those that I have no intention of going back, but there are some that made me fall in love. To pick just one destination I consider the best is really a tough decision. But being a "son of a beach" that I am and for the love of Calaguas Islands, I ended up choosing my happy beach over the others.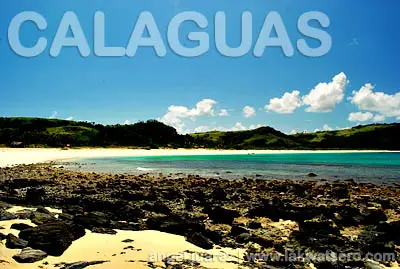 Imagine walking on a perfect beach – pure fine white sand, sunny blue sky painted with pearl white cotton clouds reflecting a lovely gradient of turquoise blue calm water that breaks gently on the shore, producing a soothing music… unspoiled, serene and quiet where you will be able to hear only yourself and the sea, on the backdrop of its natural and unexploited beauty.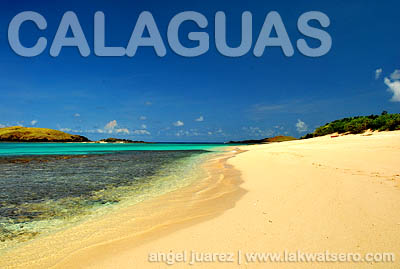 Stop imagining now. That place truly exists. It is my place, my beach – it is in Tinaga Island of Calaguas Group. I consider it my own although technically, I don't have the titles.
Situated off the shore of Camarines Norte, Calaguas Group is a cluster of islands and islets scattered over the Pacific Ocean. It harbors white sand island beaches including Tinaga Island's Mahabang Buhangin (Long Beach) or Halabang Baybay in local dialect, hailed by many, myself included, as the best not only in this part of the region, but in the entire Philippines.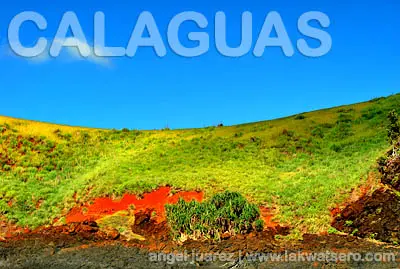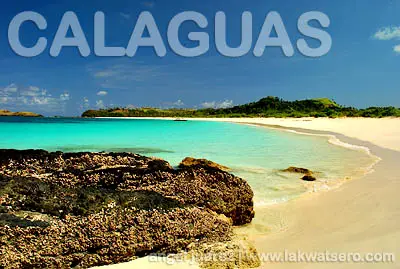 I have been to my beach twice, the first time (February 2009) was extraordinarily great, the second time (February 2010) was a blast (thanks to the lovely people I were with). As if the more I visit the place, the more I fall in love with the beauty, calmness, serenity and varied characters of Calaguas.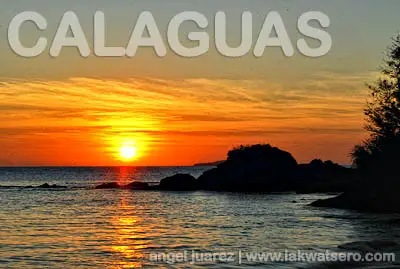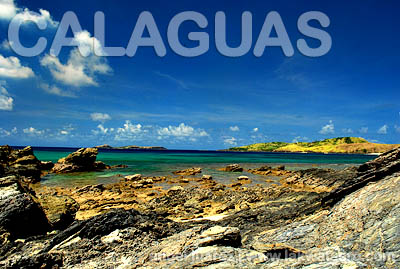 Sometimes I regret writing stuff about Calaguas and letting the whole world know that there exists an unimaginable place. Forgive me, I am not being selfish but I find my self being protective of my beach. But most of the time, I cannot contain myself to shout to the world that I have been to a real paradise, where every positive adjective to describe it seems understatement. I will let others envy me and I will feel so proud.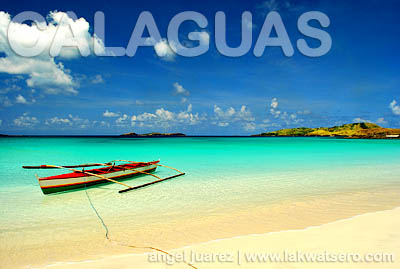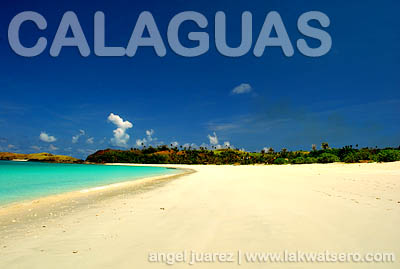 It is almost a year since I last felt its powdery sand on my feet, since Calaguas welcomed my return to its sun, sea and sand, and embraced me at night under its moon and stars, with the waves as my lullaby, I missed how my beach let me fall asleep in my greatest dream.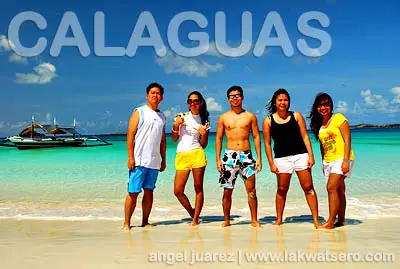 I heard that a lot of people have already gone there, while still many are planning to experience what I and others experienced. I hope those who have been there took good care of the place, and those planning to go also do, because I am quite sure that you will also treat it as your beach, like I do.