It was a long road to Balabac from Manila, one needs to fly to Puerto Princesa, catch a six-hour bus to Rio Tuba and venture to at least two-hour boat ride to the island. But it was a place I've been longing for for so long, a trip I was willing to take, a dream destination! So when the opportunity knocked, I grabbed the chance without second thought.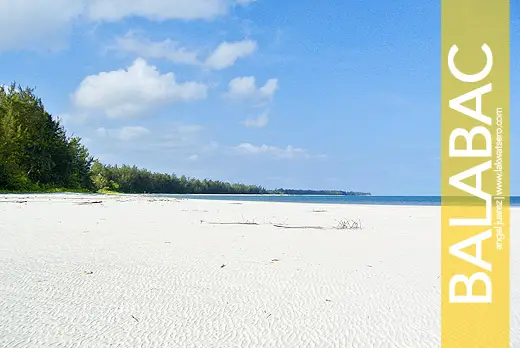 I braved the holyweek traffic and headed to Puerto Princesa, the sky was gray and overcast due to a prevailing low pressure area in the east of the Philippines. With a day to spare, I initially planned of going to San Vicente but the gloomy weather sipped into my senses so I decided to just kill the time in the city on a food trip to some of Puerto Princesa's home grown cafés and restaurants. By nine in the evening, I hopped into a local bus for a six hour journey to Rio Tuba, arriving three in the morning when the town was in its deepest sleep.
A short walk from the terminal of Rio Tuba is White Heaven Lodging House where I spent the rest of the dark. I paid P250 for a small and basic room, just enough to take a rest and charge my gadgets. Few hours passed and I was awaken by a message from Sir Rene, our host. They were already in Rio Tuba.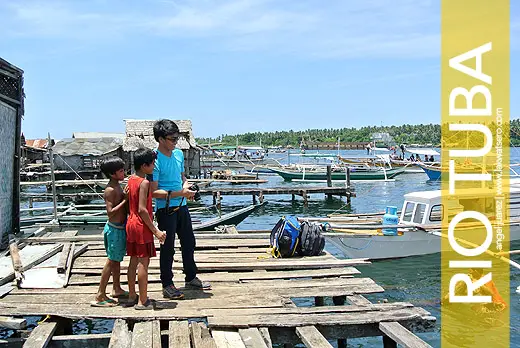 Sir Rene was with another explorer Louie, the three of us along with our boat captain Kap Andong Noe and his assistant named Bagdong, a Molbog, were off to a four-day of exploration in the group of islands of Balabac. Sir Rene is a local of Balabac who grew up in Punta Sebaring of Bugsuk Island. He tapped Kap Andong, a former Barangay Chairman and currently a Sangguniang Barangay member in Balabac Poblacion for our exploratory tour. No fix itinerary, no concrete plan, all-cowboy style trip where anything goes! Just us in the luxury of our own time in the vastness of unexploited paradise that awaits us!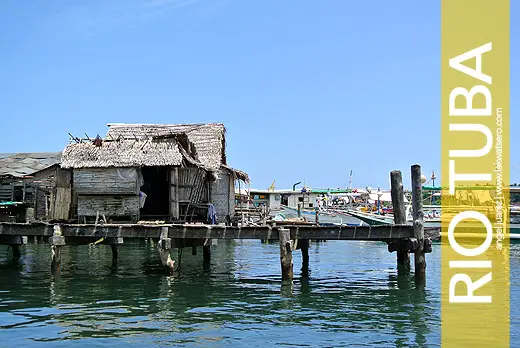 Our boat left Rio Tuba an hour past noon. Thankfully, the weather disturbance east of the Philippines dissipated so the sky was generally clear and the horizon was blue. As our boat maneuvered southwards, our scenery changed from the stilt houses in Rio Tuba Port to the endless horizon of blue water. After two and a half hours, the surrounding water changed to a gradient of perfect turquoise with the long stretch of white sand island slowly getting closer and bigger. Welcome to Bugsuk Island!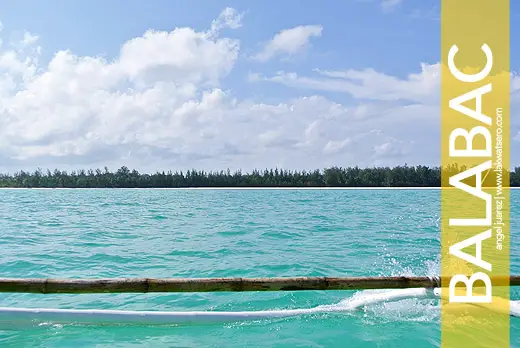 Our boat docked at Punta Sebaring, in a property owned by the family of Sir Rene, with the wide white sandbar on our left and the long stretch of beach on our right. Excitement enveloped me so I quickly got off the boat and walked on its shore. I felt the perfectly fine and cold sand on my feet, one of, if not the finest sand that I have experienced. No doubt, it's a paradise and it would be our home for two days!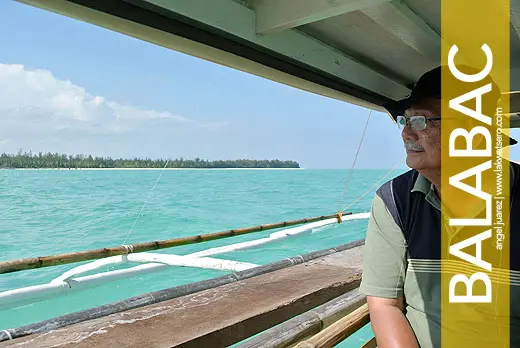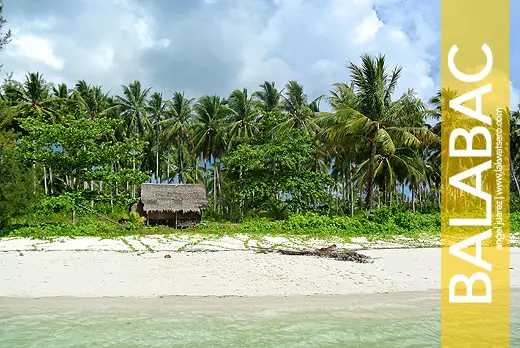 We settled in a small nipa hut along the beach but while Sir Rene, Kap Andong and Bagdong were busy preparing and cleaning our camp, Louie and I opted to walk along the beach towards the wide sandy area that they say could fit two football stadium. It's true! The spot is unbelievably beautiful! The widest, finest and whitest sandy beach I have seen so far! It beats Maldives! It beats Calaguas! It beats Boracay! Surreal as it was. Louie and I couldn't contain our excitement, we were like kids freed for the very first time on a playground. We were in all smile! The best thing was, we owned the wide stretch of beach all to ourselves for there was no one around! Incredibly amazing, who would have thought that a place of such beauty exists?
It was already late afternoon that we went back to our camp but only for a quick rest before walking to the other side of Bugsuk Island for the sunset. Louie and I took the trail going to a small community with a coastal area facing east. It was quite a long walk, it took us almost an hour. The sun was almost down, the sky was starting to turn into gradient of blue and purple. We both looked for our own spot and waited for the sunset. Gradually, the golden sun turned to orange and to red before touching the water. Wow! The sun looked so huge and in perfect circle. I just sighed in amazement for it was one of the most beautiful sunsets I have ever witnessed! Its ephemeral beauty was worth the long walk. Indeed, one of the best shows on Earth!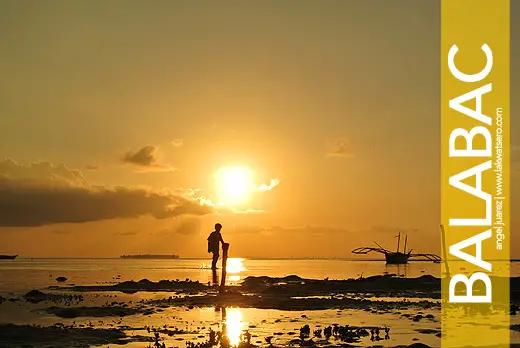 When the sun was fully down, Louie and I retreated back to the camp. We took the same trail back but the ambiance was totally different. It was dark and creepy, we had no night lamp and there was no moon to light our path. Thankfully, the trail is white and visible even at dark. I was hoping to bump with the mouse deers but not with the crocodiles that dwell in the mangrove area. After an hour, we were finally back in our camp.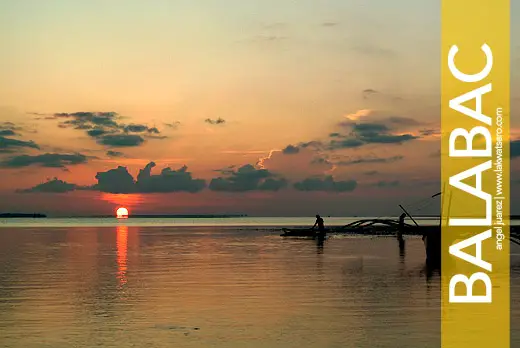 Our meal was served shortly after, Kap Andong and Bagdong prepared dried fish and fresh crab which we all shared over light stories and laughter. Then in the mid of our candlelight dinner, the moon slowly rose over the horizon and we were all left in awe as another amazing show of nature unfolded right in front of us. What a way to end our night!
The day passed quickly that we lost track of time. In just a few hours that we spent in Bugsuk Island, the place already stole my heart. It is my kind of place… away from the crowd, away from the holy week traffic and away from all the mess of the city life. Just the few of us in the harmony and serenity of nature, in a paradise that is Bugsuk Island.
The night fell deeply and the sound of nature in the backdrop of the deafening silence was our lullaby that made us fall in our sweet slumber. Tomorrow would be another day, for sure there would be more surprises and I just couldn't wait. I just couldn't wait.
For more information about Balabac, check out Lakwatsero's Travel Guide to Balabac.