I first ventured in Nepal in 2012 where I spent most of my time in Kathmandu Valley, particularly in the village of Nagarkot, to get a closer glimpse of the Everest. Then in 2013, I went back and trekked to Poon Hill in Ghandruk Village to get near to Annapurna. Those were the closest that I could get to the Himalayas until December 2014 when I finally crossed one dream off my bucket – Annapurna Base Camp trek!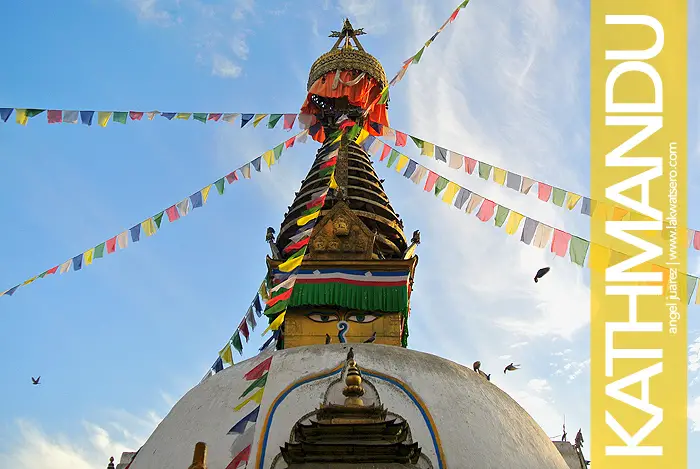 It was the height of winter in the mountains and an avalanche just happened in Annapurna a week before I arrived fending off kindred tourists to get to the base camp. Thankfully, the gods of the mountains granted my wish for clear skies and good weather. Alone and unguided, I trekked for six days and five nights to 4,130-meter elevation base camp with no room for misadventure, mistake or injury. I braved the solitude and endured the cold winter to fulfill a dream… the Himalayan dream!
Annapurna Base Camp Trek Day 1: The Trek to Landruk

(Phedi – Dhampus – Pothana – Bhichok – Tolka – Landruk)
Seven (7) Hours
The overnight bus left Kathmandu at nine in the evening and arrived in Pokhara at three in the morning of the next day. I decided not to book for a hotel room, I would be starting the trek in a few hours anyway. Apparently, I was already prepared to wait for daylight at the dark and extremely cold bus park until a good Samaritan came and let me rest in his room until daybreak.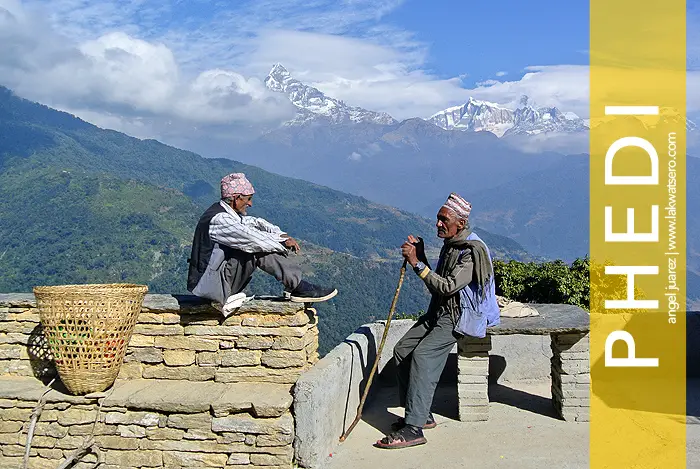 The first hint of sunshine marked the start of my journey. I bid my host goodbye and walked to Pokhara's Lakeside for breakfast and last minute shopping before proceeding to the bus terminal for the ride to the village of Phedi (860m), my jump-off for the trek. The short nap proved to be helpful as I endured the strenuous uphill steps from Phedi to Bhichuk (2080m) and finally to Landruk (1640m). It took me almost seven hours to reach my first pit stop…almost seven hours of trekking on a scenic trail made more beautiful with the perfect weather.
Annapurna Base Camp Trek Day 2: Landruk to Upper Sinuwa

(Landruk – New Bridge – Jhindu – Chhomrong – Sinuwa)
Seven-and-a-half (7.5) Hours
I woke up on a beautiful view of Annapurna South and Hiunchuli from my room in Landruk on the second day of the trek. I had Dal Bhat for breakfast, a Nepali traditional meal. For me, it is a power meal!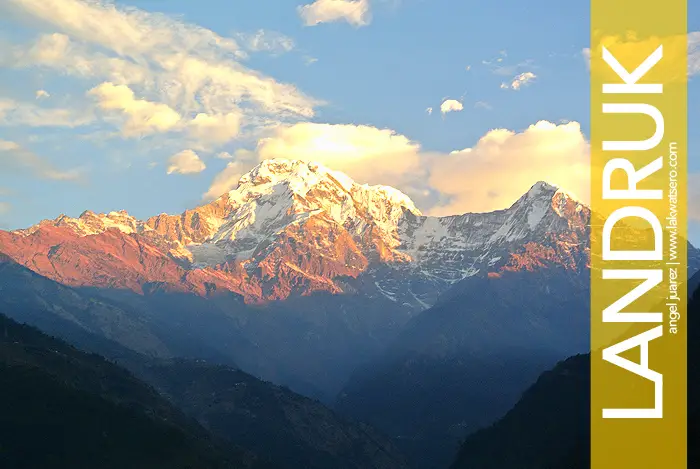 A grueling seven-and-a-half hour trek from Landruk (1640m) to Upper Sinuwa (2360m) followed after breakfast, passing along numerous waterfalls, bridges, rivers, rice terraces and traditional villages. With steep up and down steps specially in the village of Chhomrong, my right knee and left thigh were already bearing the brunt of the trail. But it was a point of no return with just two days away from the base camp.
Annapurna Base Camp Trek Day 3: Upper Sinuwa to Deurali

(Sinuwa – Kuldhigar – Bamboo – Dobhan – Himalaya – Deurali)
Eight (8) Hours
On the third day, I endured another long walk from Upper Sinuwa (2360m) to the small village of Deurali (3230m). The pain on my right knee eased a bit but the left started to hurt.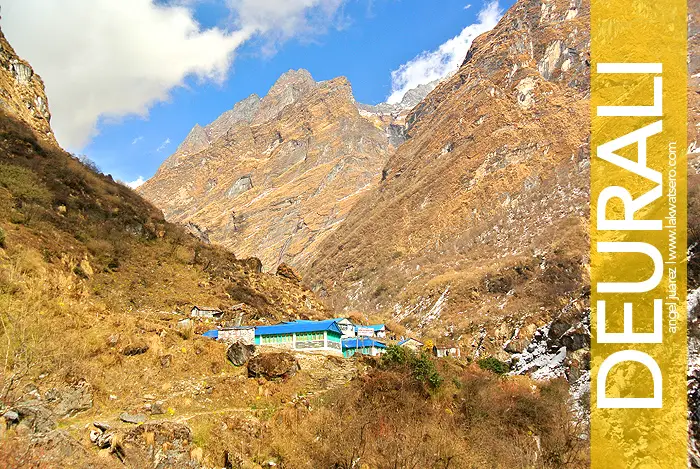 Not minding the pain, I actually had mixed emotions as solitude started to sink in. Mind you, I never got to meet people for almost the entire stretch of this trek. No company to share the joy and the pain, not even a local to converse with. But amazement overshadowed the loneliness and pain particularly when I reached the village of Bamboo where I saw patches of snow along the trail.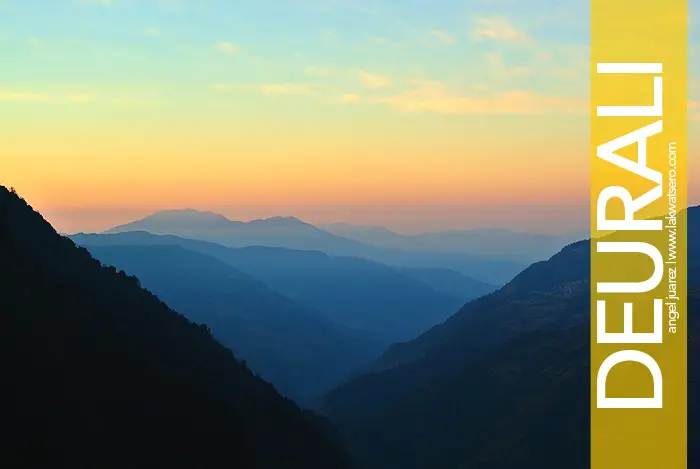 After almost eight hours of trekking on moderate to hard trail, I surrendered to a freezing night in Deurali, a day away from my dream.
Annapurna Base Camp Trek Day 4: White Christmas in Annapurna Base Camp

(Deurali – Machhapuchhre Base Camp – Annapurna Base Camp – Machhapuchhre Base Camp – Deurali)
Nine (9) Hours
The fourth day was the assault to Annapurna Base Camp (4130m), a five-hour trek from Deurali (3200m) on a snow-covered trail. It was the culmination of all the pains and efforts in the past three days. I almost cried when I saw the prominent welcome marker of the base camp.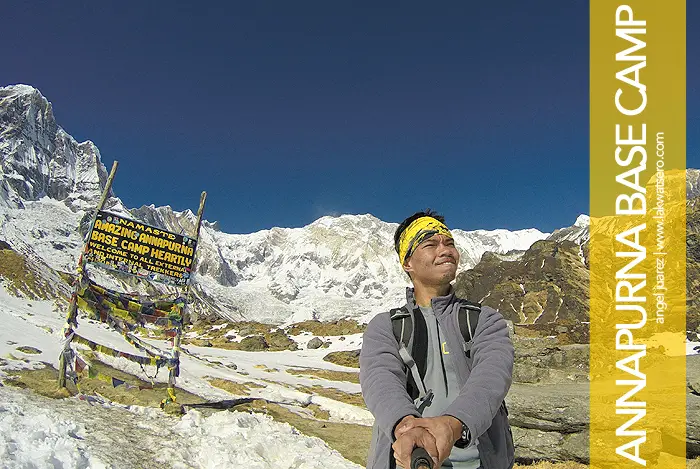 I sat on one of the rocks to rest my body and aching knees but not the other senses. My eyes were glued to the mystifying scenery around me. My ears to the deafening silence that made me hear my breathing. And on that very defining moment, all I ever did was to sit still in silent to appreciate the moment… that very precious moment. The realization of a dream!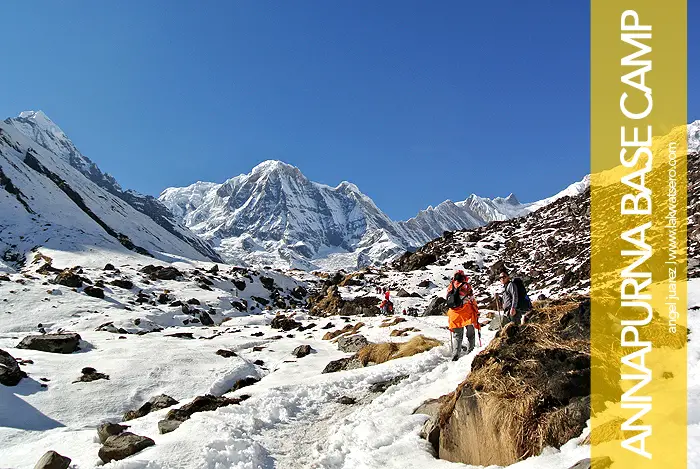 In four days, I finally made it to the base camp, alone and unguided. It was exactly December 25, my first ever white Christmas that was made more memorable with the peaks of Annapurna all around me. But it was just a short love affair up there, I decided to turn my back shortly and trek back to Deurali.
Day 5: Deurali to Upper Chhomrong

(Deurali – Himalaya – Bamboo – Sinuwa – Chhomrong)
Ten (10) Hours
On my fifth day, I woke up still transfixed with my experience of the previous day. I was too lazy to move. Truth is, I didn't want the moment to end.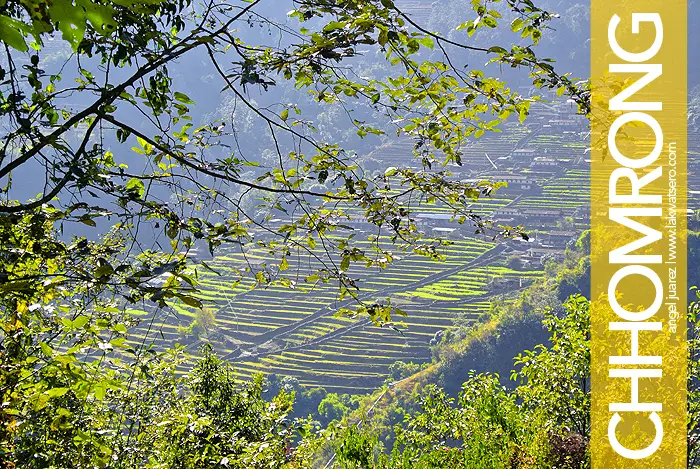 To sum the day up, it was a sad and tiring one. Sad, for I had to turn my back from the peaks of Annapurna. Tiring, for I had to trek from Deurali (3200m) to Upper Chhomrong (2170m) with my sore knees. What was supposed to be a six-hour trek turned to ten with my injury. It was almost dark when I arrived in Upper Chhomrong.
Day 6: Chhomrong to Siwai

(Chhomrong – Jhinu – New Bridge – Kyumi – Siwai)
Six (6) Hours
On the sixth day, I started the trek before sunrise. Every step was heavy, literally and figuratively. I kept on looking at my back to see how slowly the snow-capped mountains will disappear from my sight. It was slow… very slow. And I find comfort on the fact that despite going away, the view of the mountains remain.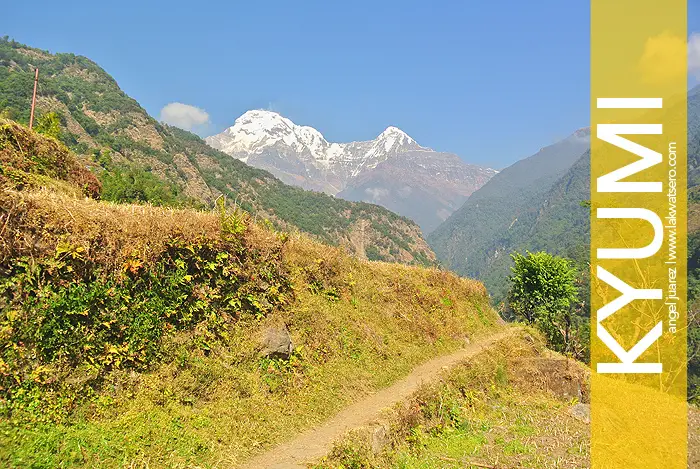 From the rice terraces of Chhomrong, I made it to Siwai, Gandhruk (1940m) in almost six hours, the end of my pursuit.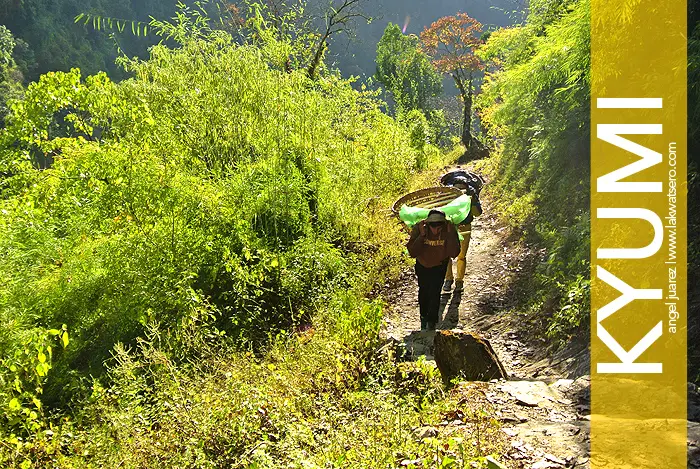 The challenging terrain and cold weather proved that Annapurna Base Camp is not for the faint and weak. I may have survived the altitude sickness but my knees suffered the brunt of the trails. There were also sleepless nights due to extreme cold but despite all the odds, I was able to conquer the snow covered base camp in six days and five nights to fulfill one dream.
The details of the trek, including itinerary, expenses and other helpful tips, check out the Travel Notes of my First ABC Trek.