Masbate City, the provincial capital of the province of the same name, may not be the ultimate haven for food trippers. But if you happen to visit the city, might as well venture into a gastronomic tour of its homegrown eat places.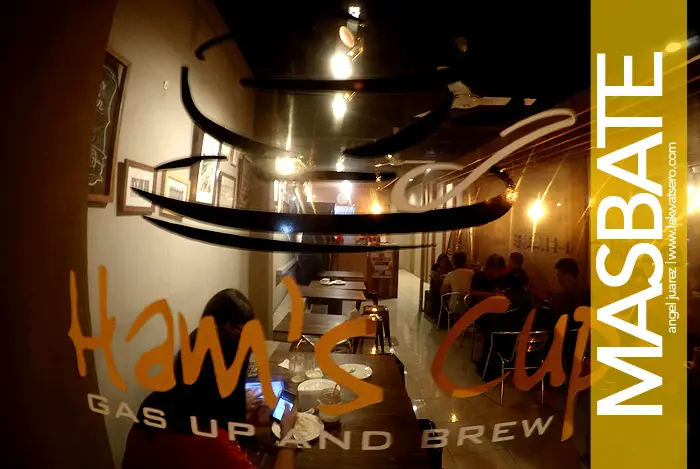 Forget Jollibee, Chowking or Mang Inasal for a moment, and check out these interesting spots to satisfy your thirst and hunger.
Ham's Cup
With its cool ambiance and budget friendly menu, Ham's Cup is the go-to place of everyone – youngsters, elders, families, barkadas, lovers and even the soloistas.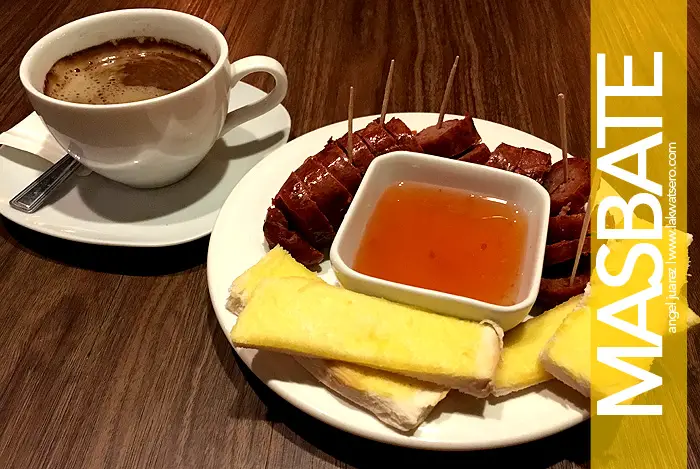 Located along Ibañez Street, Ham's Cup prides itself for its hip ambiance and menu. Burgers, pasta, stuffed bread, coffee, ice-blended drinks and shakes, finger foods and more. I got to try their Dopio Espresso (P50) but I found it bland, the Sausage (P100) however is kinda good. I'll try their pasta and ice-blended drinks next time. They have fast and free wifi too!
Bigg's Diner
You know you are in Bicolandia if there's Bigg's Diner! And because Masbate is in Bicol, of course, expect a branch of this famed Bicolano fast food chain.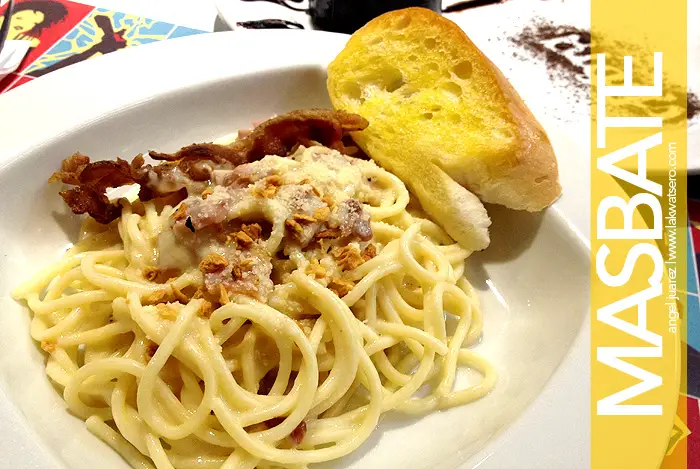 Located in Gaisano City Center, Bigg's Diner is an American type diner offering pasta, burgers, shakes, cakes and other quick eats. The cool American ambiance, which seems standard across all its branches, is also present in this branch, so expect the usual hip and cool dining experience. I always go for their Kookie Monster Cake Slice (P47), Rocky Road Shake (P59) and Carbonara (P77), not the best but good enough for its price range. Another selling factor, free wifi! 🙂
Captain's Pizza
Craving for some pizza and pasta, the Filipino versions of these famed Italians? Check out Captain's Pizza along Port Road, right outside the main gate of Masbate Port.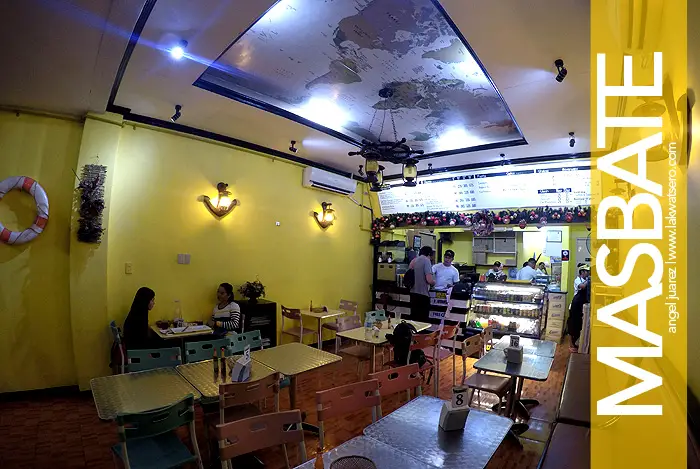 Aside from pizza, there's pasta, potato wedges, chips, Starbuck's bottled coffee, shakes and other beverages.
I went for a solo Captain's Choice Pizza (P95) which I find surprisingly good. It has generous toppings of cheese, pepperoni, beef, ham, pineapple, bacon, salami, bell pepper, mushroom and black olives! I will definitely try their Lasagna and the other variants of pizza next time.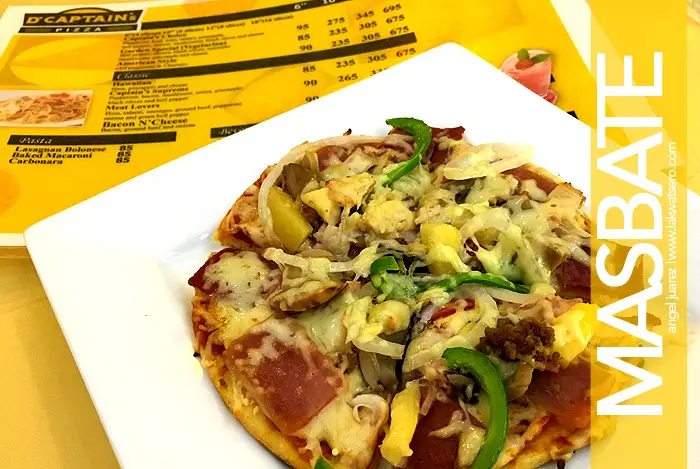 A perfect place to chill up while waiting for your ferry ride as they got free wifi too.
Zero 8
For grown-ups and some serious session, Zero 8 is the latest craze in town. A resto-bar offering coffee, wines, cocktails, beers, nachos and other finger foods and dishes.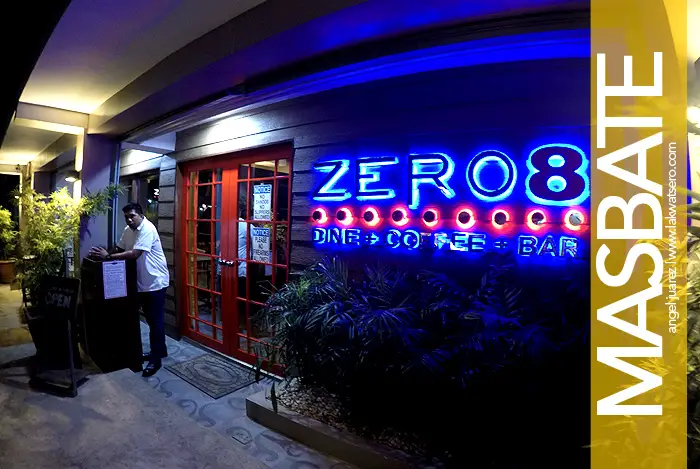 Also situated along Ibañez Street, Zero 8 has the typical bar ambiance – dark yet vibrant with loud party music playing on the background. This place seems to be for high-end segment and party lovers, price range is above average. I got to try Drolls Chicken Bomb (P150/three-piece), a breaded and crispy cheese stuffed chicken fillet, nothing special for its price. Their best seller cocktails Long Island Ice Tea is a serious one at P150 per glass. I'll probably go for their nachos and Masbate Juice, quite interesting, when I go back.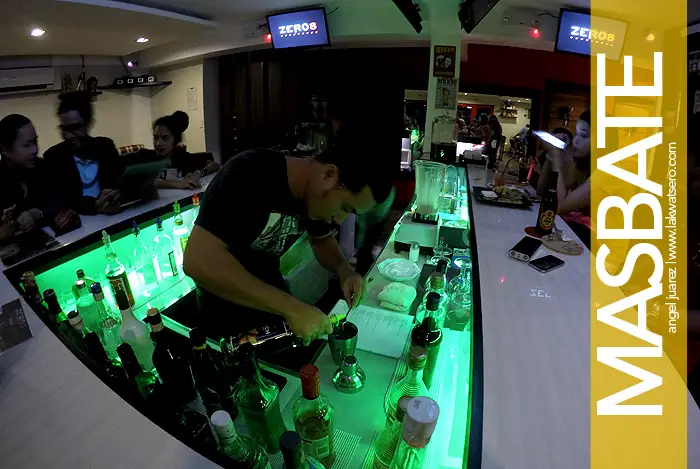 Ooops! Dress properly as sandals and sando are not allowed. They are open daily from 10AM up until 2AM or depending on the crowd.
Tio Jose Cafe and Bar
They offer authentic Tapa of Masbate, whatever that is, Tio Jose Cafe and Bar is worthy of a try. On their menu are various silog meals, sandwiches, sizzling dishes, dried noodles and other short order meals and appetizers!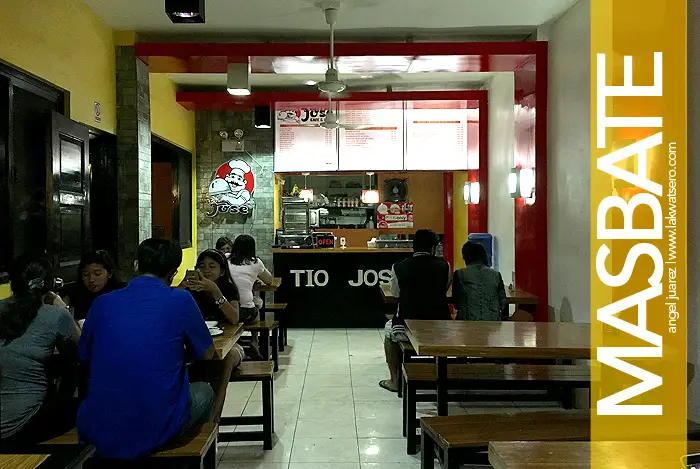 Tio Jose Cafe and Bar is located along Quezon Street near Rosero Street.
Overtime Tapsishop
If hunger kicks in at wee hours of the morning, you can count on Overtime Tapsishop to satisfy your cravings. Open round-the-clock everyday, this spot serves silog and price meals, local dishes, coffee, beer and other drinks.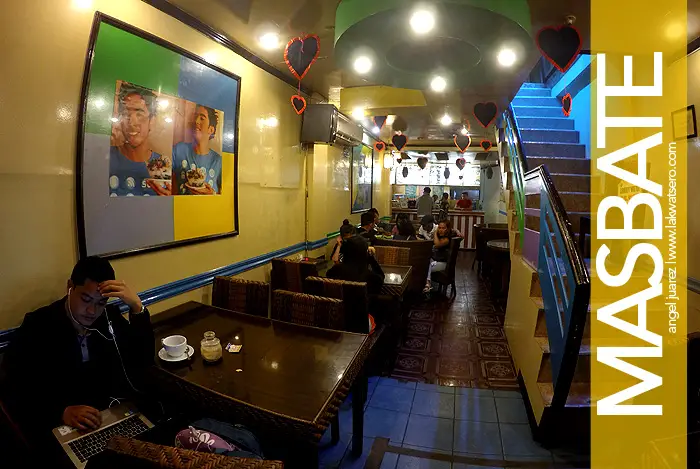 Located along Zurbito Street, near the corner of Port Road, this is another go-to place while waiting for your ferry ride as it is close to Masbate Port and also offers free wifi.
Did I miss something? Care to share your Masbate City food experience? :))