The once quiet town of San Remigio in Antique is now booming and blooming, thanks to the rice terraces and hidden waterfalls of General Fullon that caught the attention of public and social media. But apart from these newly rediscovered attractions, another one is making a big buzz – the Rafflesia in Barangay Tubudan and Aningalan.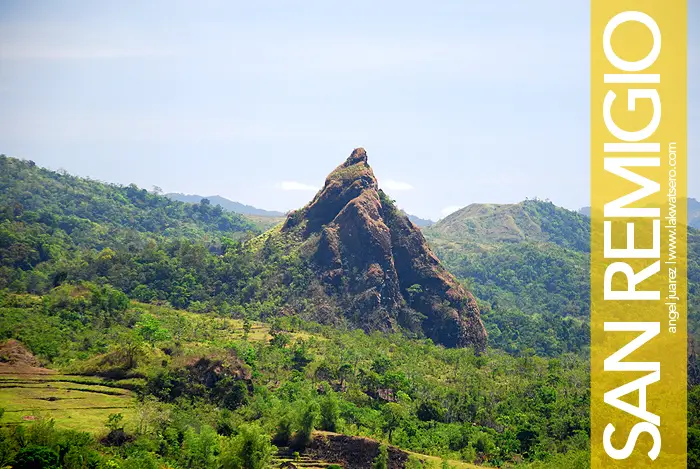 Rafflesia is the biggest flower in the world which can only be found in South East Asia including the Philippines with at least 10 out of the 27 known species. But unlike any other flowers, it has a foul odor attracting flies instead of bees. It displays its full bloom only in three to four days, before it withers.
Unknown to many, Rafflesia is actually a parasite that depends on tropical grapevine which are common in the highlands of Antique particularly in the town of Barbaza, Sibalom, Culasi and San Remigio, dubbed as the "Summer Capital of Antique".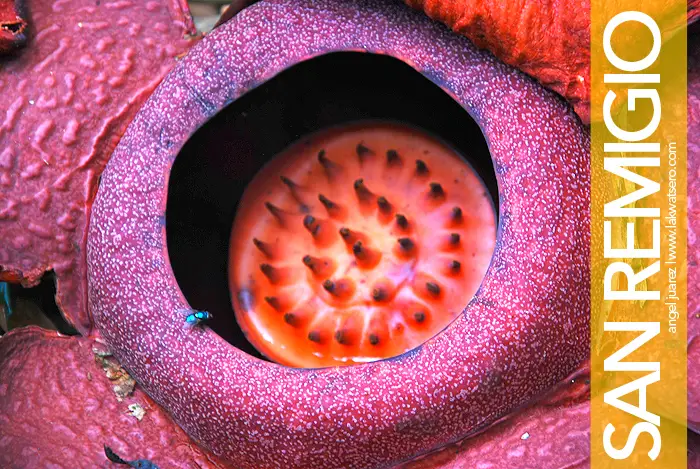 Rafflesia are rare and usually hard to find, which is not the case in San Remigio since they are just short walk, at least fifteen (15) minutes, from the main road. They are called "oroy" by elders and according to the locals, they bloom all year round, most specially during rainy season. However, to see them in full bloom is by pure luck.
There are two known sites in San Remigio where Rafflesia can be found. One in Mount Igtulahong of Barangay Tubudan and the other is in Igbaclag Cave of Barangay Aningalan.
Mount Igtulahong, Barangay Tubudan
Do not be intimidated of Mount Igtulahong being a mountain for it is just a short trek from the main road of Barangay Tubudan. Do not underestimate it either and prepare for some cliff scrambling since the trail to the peak is made up of pointed rocks and boulders beautifully decorated with Rafflesia and other tropical plants.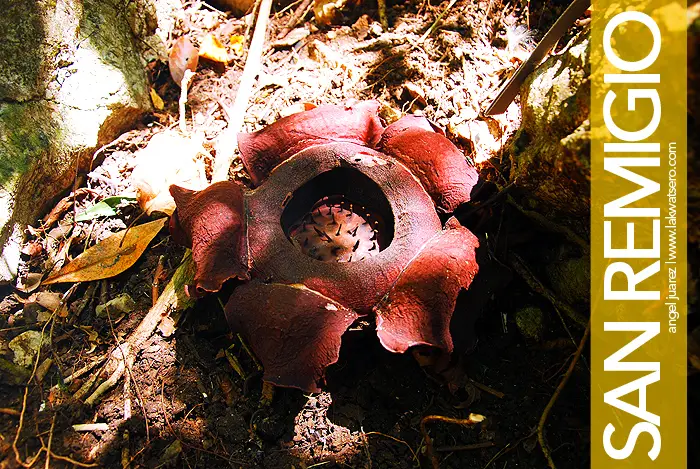 It is a good thirty minutes cliff scrambling to the peak that offers panoramic view of the hinterland of San Remigio, overlooking the mountains of Sibalom and Leon in Iloilo.
Local guides are readily available at the Rafflesia Information Center along the main road. Rate is P150 per guide for one to five person, entrance fee is P30 per person for it is a private property.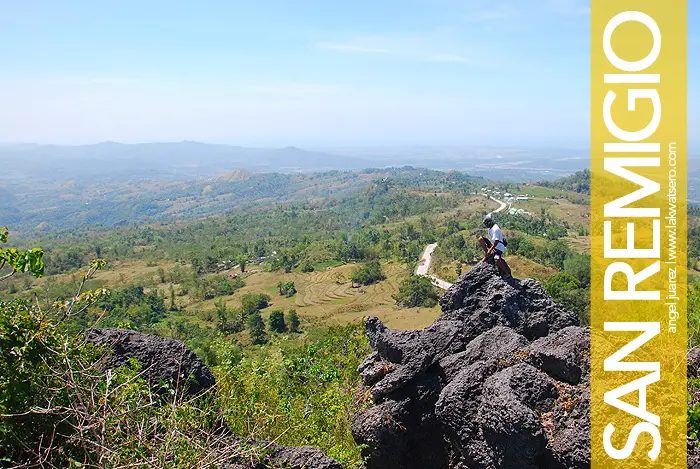 Igbaclag Cave and Stone Castle, Barangay Aningalan
Not far from Barangay Tubudan is Barangay Aningalan, famous for Igbaclag Cave and Stone Castle, and of course the two species of Rafflesia – Rafflesia speciosa and Rafflesia lobota – that dwell on the rich ground around the cave.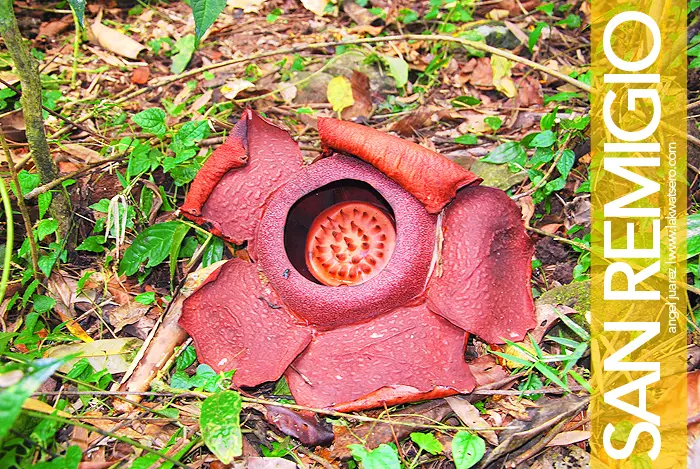 Igbaclag Cave is made up of two cave chambers with different openings. The bigger cave, home to numerous swiftlets or balinsasayaw, has two entry points and has narrow pathways that lead to still unexplored areas. The other one is quite bare and short.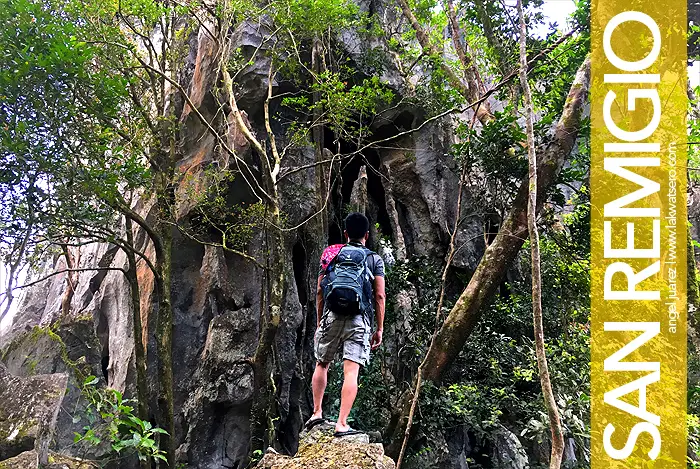 The cave is crowned with tall limestone rocks forming a cliff that locals refer as Stone Castle. Prepare to be amazed as it does really feels like you are in a castle once you get inside, particularly in the spot aptly named as "Balcony" with its high ceiling stone tower. For the more adventurous ones, go cliff scrambling and climb on your own risk to the rocky and pointed peaks they call "Terrace" and be awed with the panoramic view on top.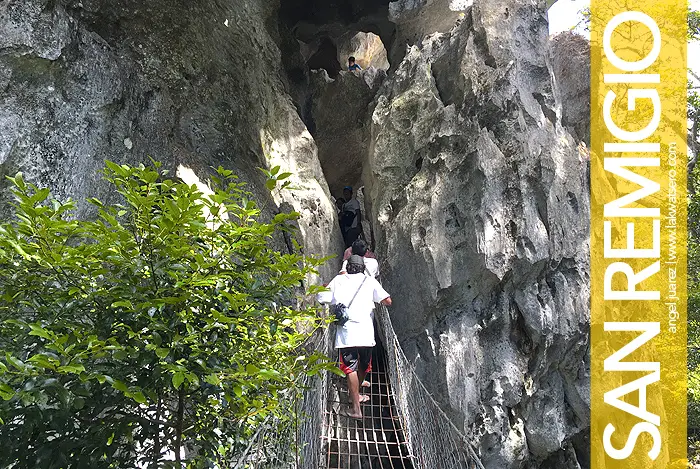 Local guides are readily available at the Igbaclag Cave. Rate is P150 per guide for one to five person while entrance fee is P20 per person, payable at the cave. Meanwhile, the barangay is also collecting P30 per person registration fee payable at the hall.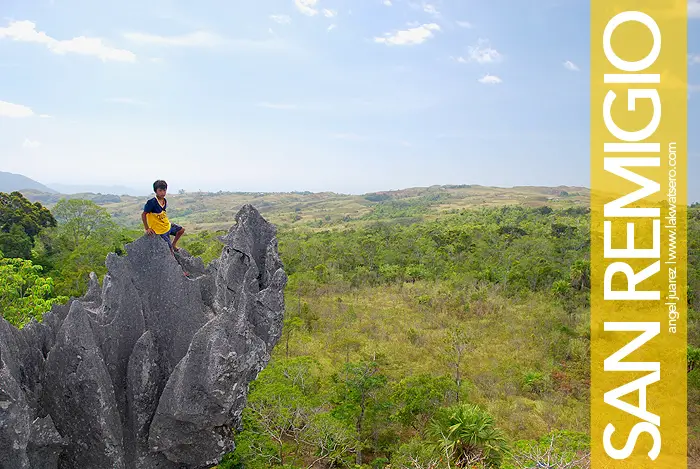 How to go to San Remigio, Antique
Going here, catch a van from Iloilo City, Kalibo or Caticlan going to San Jose (at most P150, 3 hours). From San Jose, transfer to a jeep to San Remigio (P28, 45 minutes). Then single motorcycle to Tubudan or Aningalan (P100/motorbike/one-way, 20 minutes).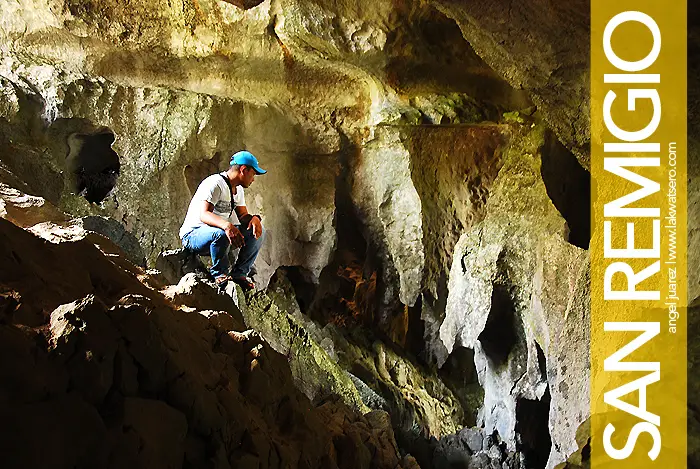 For more information and inquiry, contact San Remigio Tourism Office at +639085663379, Aningalan Community-Based Tourism Organization (CBTO) at +639061589454 or +639058231021, or the Tubudan CBTO at +639151810756.
Special thanks to Flord Nicson Calawag of Katahum Tours for all the assistance. Thanks too to Kuya Boy, Bor and Jo, my guides in Tubudan, and to Miss Rhoda, my guide in Aningalan.