Do you know that you can be in three places at once in the Philippines' highest peak because Davao City and the provinces of Davao del Sur and North Cotabato intersect at the summit area of Mount Apo.

At 2,954 meters above sea level, Mount Apo is the tallest mountain in the country shared by the cities of Davao, Digos in Davao del Sur and Kidapawan in North Cotabato. It is a natural park and a key biodiversity area, a sanctuary for countless wildlife species – plants, animals and microorganisms – including the Philippine Eagle and other endemic life forms that, together, make up a diverse genetic pool.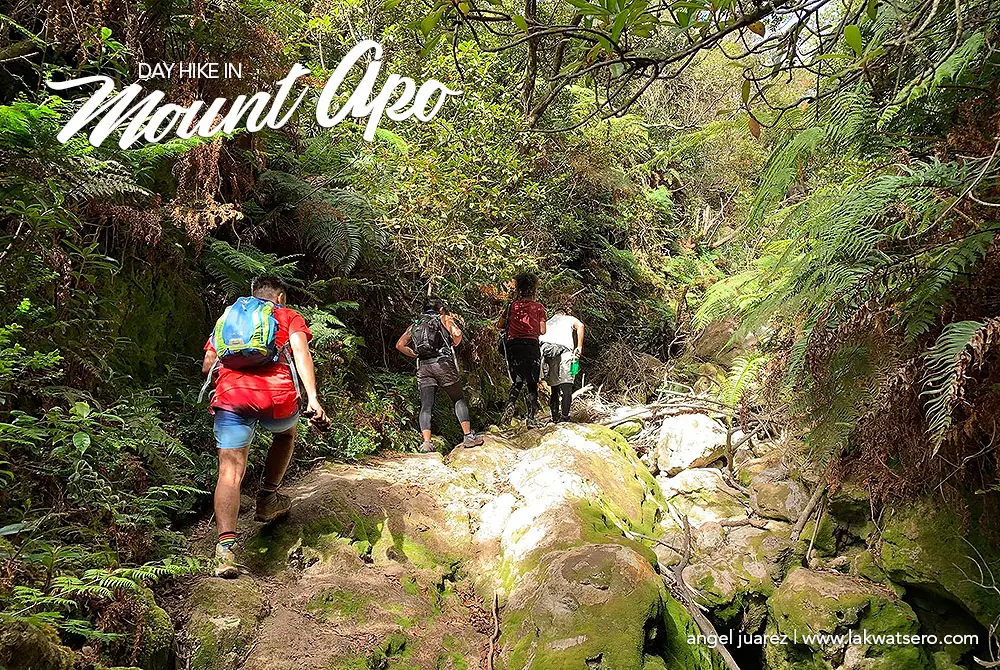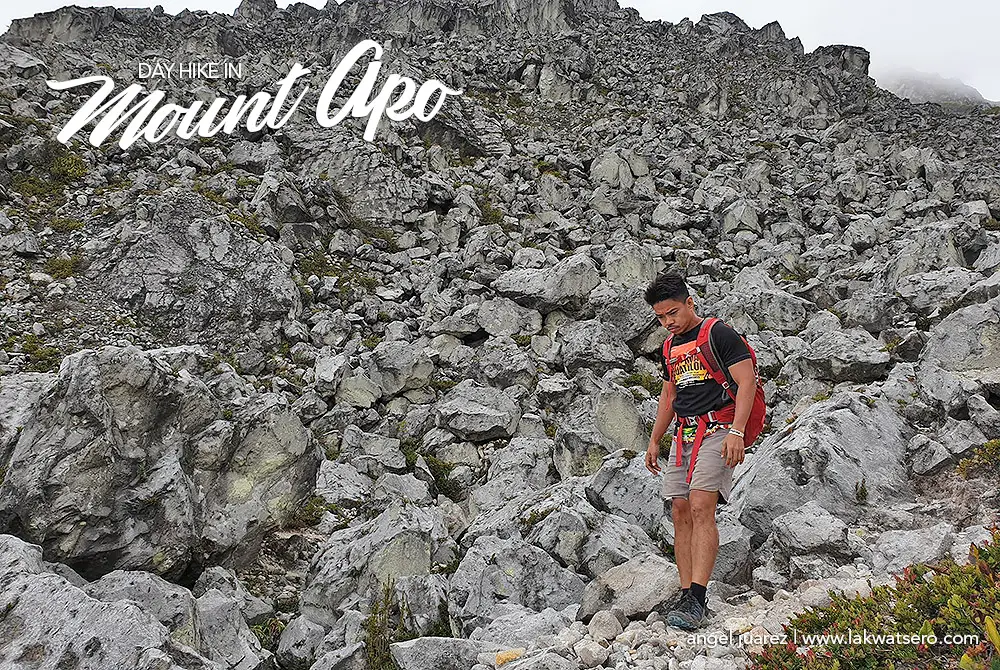 Several trails lead to the summit of Mount Apo. Kidapawan Trail via Kidapawan, North Cotabato is said to be the easiest. Then there's Kapatagan Trail via the village of Kapatagan in Digos City, Davao del Sur which is regarded as among the longest. There is also Talomo Trail from Davao City which is said to be the most challenging. The least popular New Israel and Bongolanon Trails both in North Cotabato. Finally, the Sibulan Trail in Sta. Cruz, Davao del Sur, which is known to be the shortest yet scenic.
With just a day for the climb, we took the Sibulan Trail, up and back, for a total 14 hours of rewarding journey offering a scenic landscape and passing along varied trails – jungle, boulders, sulfur vents and grassland assault to the summit.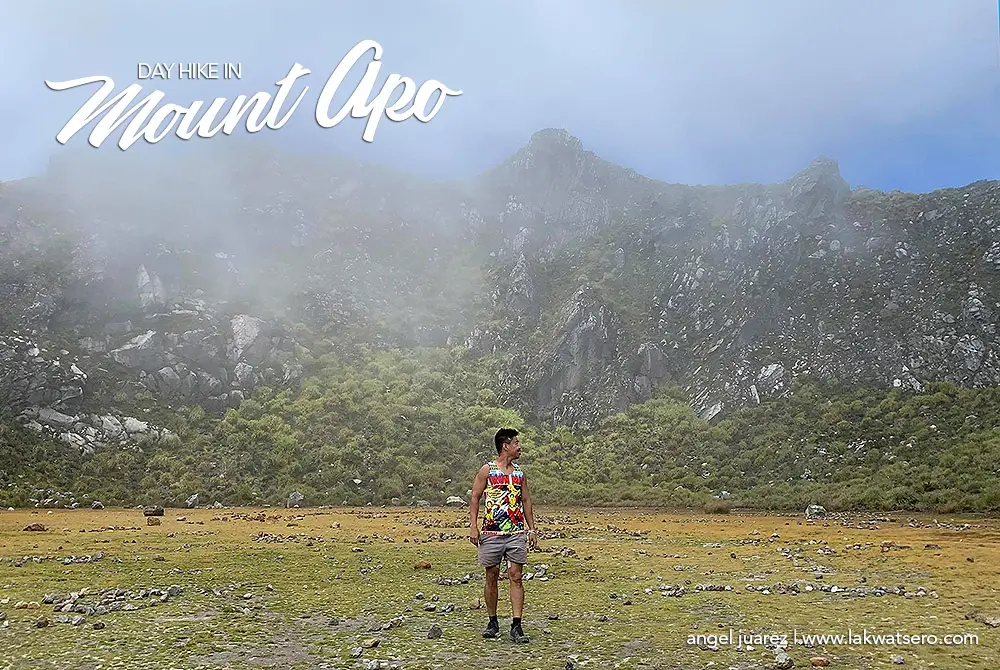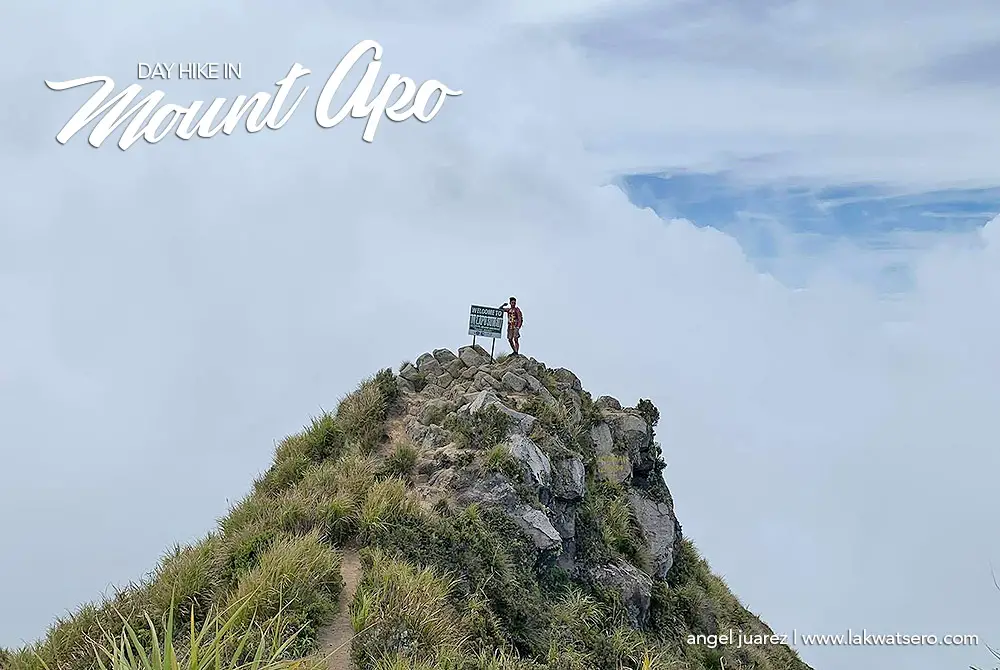 Grand as it is, climbing Mount Apo is truly an adventure… a beautiful adventure. Summitting the roof of the Philippine is a dream come true!
Day Hike Itinerary
0200H Meetup at Digos
0230H Depart for Sibulan (Motorbike)
0330H Sibulan Trailhead
0500H Basakan E-Camp
0515H Bugha-anan
0550H Big Rock E-Camp
0630H Camp 1 (2075m)
0800H Camp 2 (2251m)
0830H Boulder Face
0840H Boulders
0930H Gobreq
1030H White Sand / Lunch
1130H Assault to Crater Lake
1145H Crater Lake / Rest / Nap
1300H Summit assault
1400H Descent
1515H Gobreq
1545H Boulders
1550H Boulder Face
1600H Camp 2
1615H Camp 1
1630H Big Rock E-Camp
1700H Basakan E-Camp
1730H Village / Rest / Fix-up
1830H Trailhead / Depart for Digos
1930H Digos