Nature, on its own, has the ability to create amazing masterpiece over time. One in the likes of Kapurpurawan Rock Formation, a delicately made natural art, beautiful yet fragile. Kapurpurawan Rok is just one of the many jewels of Ilocos Norte.
Fronting the roaring waves of Bangui Bay, Kapurpurawan stands beautifully in the coast of the town of Burgos. It is believed to have formed thousands (or even millions) of years ago by accumulation of particles deposited to the shore by the forces of sea waves and wind, with the aid of gravity and time. It is a very long process known in science as sedimentation.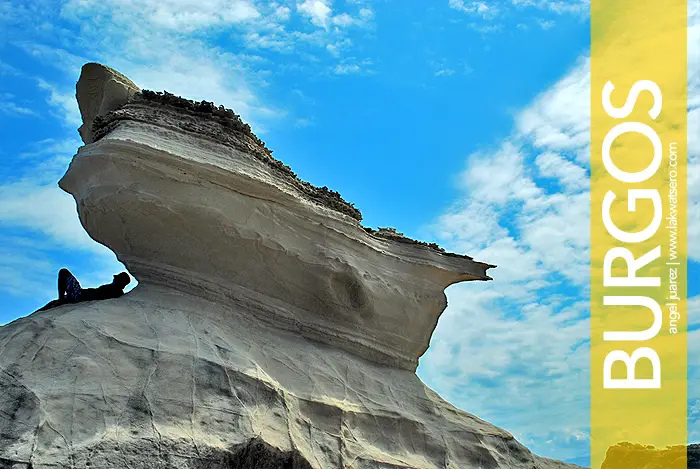 The term Kapurpurawan is from Ilocano word "puraw" which means white. Obviously because of its color specially on broad daylight when the sun touches the natural sculpture. It is an icon of Ilocos Norte, a source of pride, one of the must visited sites of the province.
The best time to visit the Kapurpurawan is on early morning to avoid the harsh sun and the crowd. The rock formation is approximately three kilometers from the main highway, which means that one needs to trek along a ragged trail or go horse back riding for only P50 to see it up close.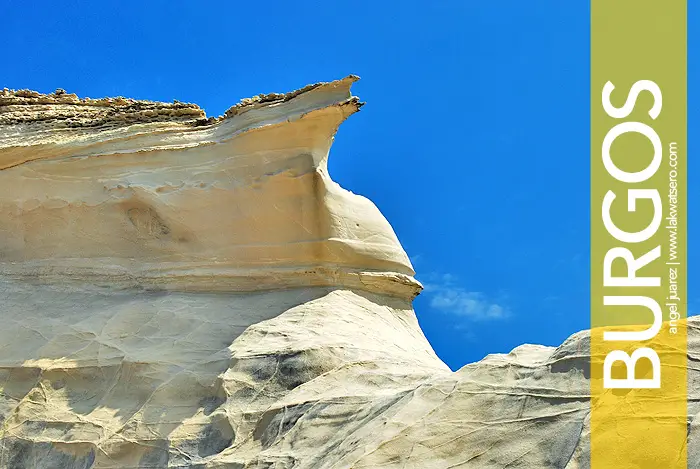 To date, due to vandalism and the fragility of the rock formation, the local government has sealed off the area, preventing tourists from climbing Kapurpurawan. But it should not stop you from visiting the place. Just seeing it in real is worth the long trek and all the effort of going there.
Never miss Kapurpurawan Rock Formation when in Ilocos Norte.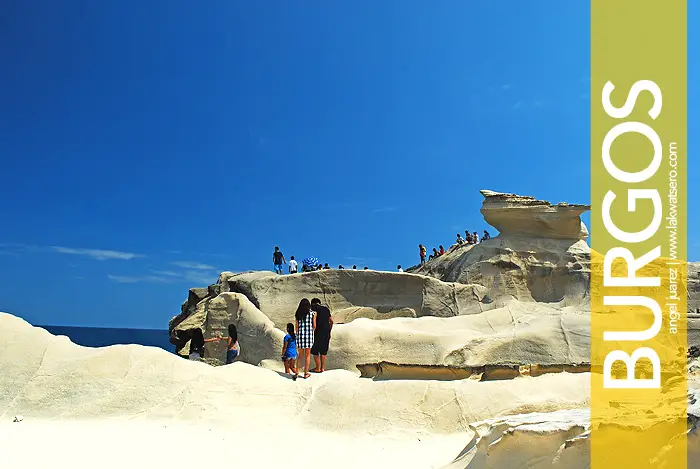 How to Go to Kapurpurawan Rock Formation
Make your way to Laoag, Ilocos Norte. From there, catch or van going to Burgos or Pagudpud. Ask the driver or the conductor to drop you off at the access road to Kapurpurawan near Burgos Town proper. Travel time from Laoag is around 1.5 hours and fare is around P60.
A trip here and other nearby attractions such as Cape Bojeador Lighthouse and Bangui Windmill can be done in a day, the cheapest is by tricycle for a rate of  P300 for a group of three.
*First Publication – August 13, 2013; Updated – September 6, 2017.