I never thought that a place named Kalanggaman Island exists. Not until my friend Tatz posted some photos of the place in her Multiply in 2009. To my surprise, the island is part of Palompon in Leyte, the hometown of my mom. When I learned of it, I quickly approached my mom and asked if she knows Kalanggaman Island. She answered positively in Cebuano, "atbang sa Palompon" or off the coast of Palompon. Wow!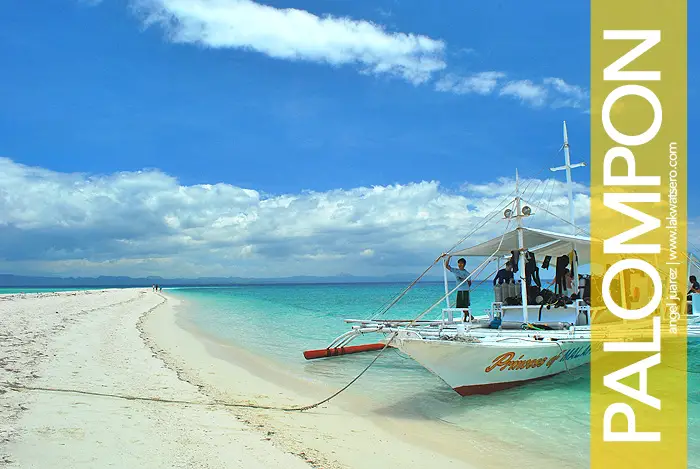 I excitedly Googled it and found some interesting articles and stories of the place – the contrasting shore of the island from mainland Palompon, the legal battles, ownership issues, the funny folklore, the mapping issue (since it is not in the Philippine map yet), coupled with some low resolution images. Very few  are the high resolution images of Kalanggaman Island like those posted by Tatz, nevertheless I was already hooked. I promised my self to visit the place one day.
The day came when my dive buddy Ate Claudia and I went to Malapascua Island for a dive trip in 2010. Kalanggaman Island is one of the sites that dive operators in Malapascua frequent, so we requested to schedule a trip there. We were so excited since we both dreamed to visit the place.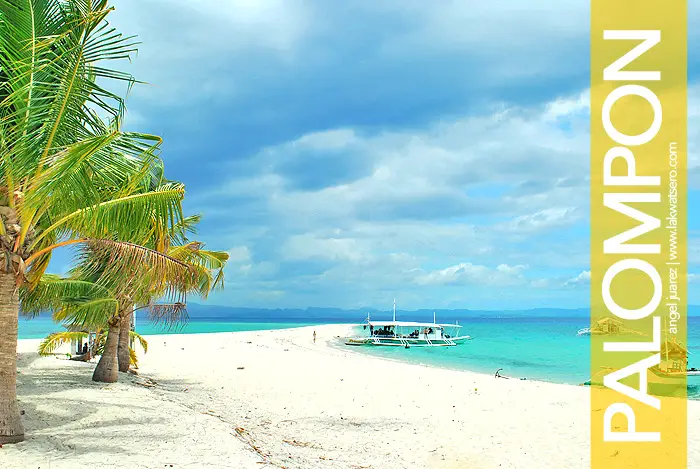 Going there from Malapascua is a two hour boat trip as part of the dive package. The package is P1000 per dive for locals, exclusive of the gears and equipments. But they require to have at least eight divers in a boat for a Kalanggaman Island dive trip. If you are coming from Leyte, the island is approximately an hour boat ride from Palompon. There is no public transportation going to the island so you need to hire a boat going there, rate ranges from P3,000-P4,000 per boat.
The place is declared as marine sanctuary in 2009, an environmental fee is collected for every visitor going there (except for residents of Palompon). The fee goes to the Municipal Office of Palompon for maintenance and protection of the island.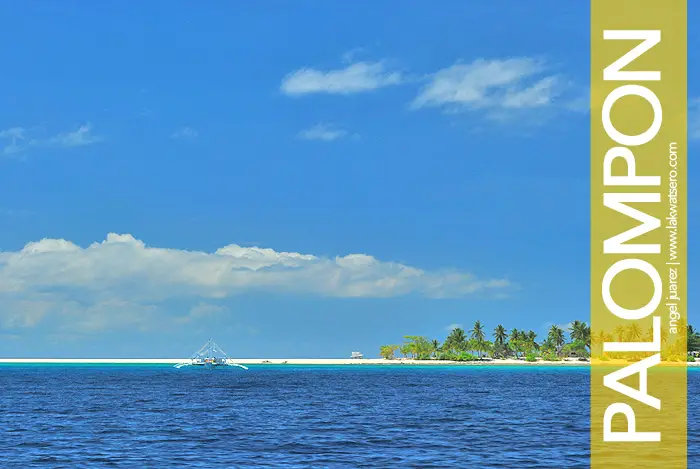 From afar, one will already notice the two white sandbars on both end of  the island. As the sunlight touches its sand, the island shines like a pearl – so beautiful, so tempting. The clear turquoise water surrounding the island is so inviting, that you will want to quickly get off your boat to experience the paradise that is Kalanggaman.
The island is flat and surrounded by white sand with some rocky part. The eastern and western tips are sandbars that blend well with the color of the water. Dwarf coconut trees are scattered in the center, while rich and colorful marine life is resting underneath, unexploited. There's no resort or hotel in the area but campers are welcome.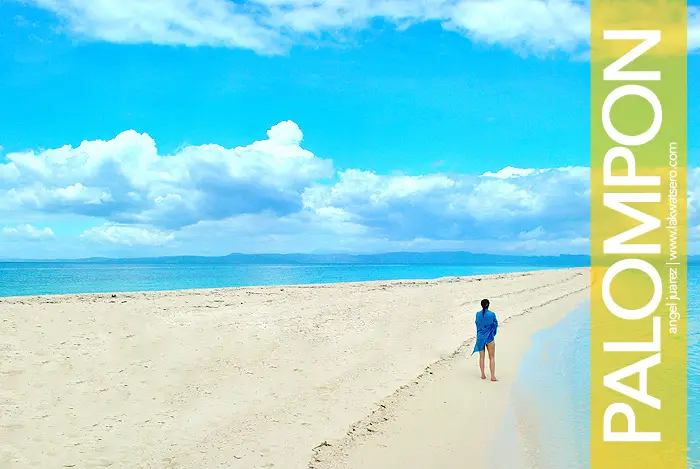 This is not the only island of this kind in the country, and this may not be as beautiful as Calaguas or as famous as Caramoan, El Nido or Boracay, but it has distinct charm and I have different connection to the place. Indeed, Kalanggaman is Leyte's hidden gem.
How to Go to Kalanggaman Island
If you are not on a dive trip from Malapascua, you can visit Kalanggaman Island via Leyte and Cebu.
Via Leyte
Make your way to Ormoc City or Tacloban City in Leyte.
From Tacloban, catch a van to Palompon. Van leaves every hour from downtown, travel time is around three hours and fare is P160. Meanwhile, from Ormoc, you may catch a local bus or van to Palmpon for two-hour travel time, van fare is P120.
In Palompon, proceed to the Palompon Tourism Office and charter a pump boat to Kalanggaman Island thru the Ecotours Office. Boat rate is P3,000 for maximum of 15 passengers, P3,500 for maximum of 25 passengers and P4,000 for maximum of 30 passengers.
Via Cebu
There are boats in the town Bogo that are accredited to transport tourists to Kalanggaman Island. Going there from Cebu City, catch a bus to Bogo and proceed to Bantay Dagat near Siocon Elementary School to charter a boat to Kalanggaman Island.
Entrance and Conservation Fee
Foreign guests are required to pay P500.00 for a day tour and P750.00 for overnight. Meanwhile, Filipino guests are charged P150.00 for a day tour and P225.00 for overnight. Discounts are given to students, senior citizens and PWD. Fee is waved for Palompon residents.
For inquiries and reservation, contact Palompon Eco-Tourism Office at +63-053-5559731, +639268164005, +639268164007 or +639985551421.
*First Publication 23-April-2010; Updated 20-August-2017