Off the coast of the town of Palompon in Leyte is Kalanggaman Island, a rising destination in Eastern Visayas. This travel guide provides all the necessary information to help you plan your visit to the island. Necessary information such as travel requirements, getting there, accommodations, activities, sample itinerary, budget and more are provided to make your visit to Kalanggaman Island hassle free.
Kalanggaman Island Travel Requirements
Kalanggaman Island is now open for vaccinated tourist. This is based on Palompon Municipal Executive Order No. 123, Series of 2021. The following must be presented:
COVID-19 vaccination card or certification issued by LGU, vaxcert.doh.gov.ph or legitimate vaccinating establishment
Valid ID
Note:
Fully vaccinated travelers are those who received the last dose of COVID-19 vaccine at least 2 weeks prior to arrival
Only vaccinated adults (18 years old and above) are allowed
Pregnant women, children and those with medical conditions are prohibited
Each group in the island is limited only to maximum of 25 person
Alcoholic drinks is strictly prohibited
Overnight is not yet allowed
Welcome to Kalanggaman Island
Kalanggaman Island used to be unknown and unmapped when I first set foot in the island in 2010. It was tagged as enchanted and mystical by the locals, a place they didn't want to visit. But in the recent years, the island made it to the list of most sought after beach destinations in the country, putting the town of Palompon in the tourism map of the Philippines.
Approximately 750 meters long, Kalanggaman Island is small uninhabited island off the coast of the town of Palompon in the Province of Leyte. It is blessed with long stretches of white sandbar on both end. It is a popular dive site for those based in Malapascua Island of Cebu, declared as marine sanctuary in 2009.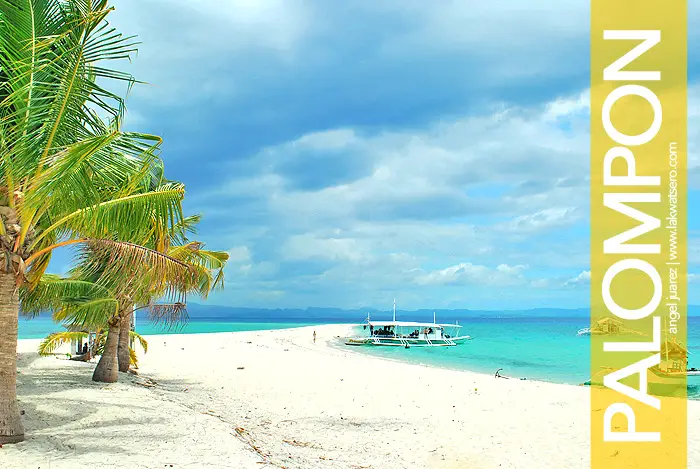 Kalanggaman Island is flat and surrounded with white sand made from crushed corals. The eastern and western tips are sandbars that blend well with the azure water. During broad daylight, the sandbars shine like a pearl… beautifully inviting!
It is not the only island of this kind in the country, but Kalanggaman Island has distinct charm that sets it apart from the others. Come and experience Kalanggaman Island, Leyte's shining jewel.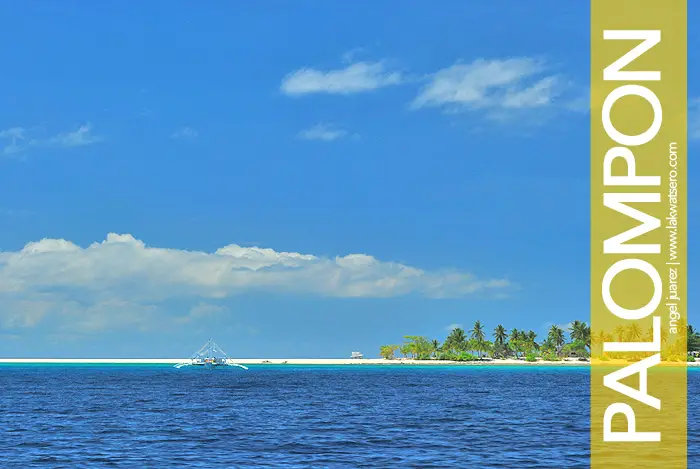 How to Go to Kalanggaman Island
If you are not on a dive trip from Malapascua, you can visit Kalanggaman Island via Leyte and Cebu.
Kalanggaman Island Via Leyte
Make your way to Tacloban City, Ormoc City or Palompon in Leyte. Philippines Airlines, Air Asia and Cebu Pacific fly to Tacloban City daily from Manila, Clark, Cebu and Davao.
From Tacloban, numerous vans leave almost every hour from downtown to Palompon, travel time is around three hours and fare is P160. You can book your public van seat from Tacloban to Palompon and vice versa below.
BOOK YOUR VAN SEAT FROM TACLOBAN TO PALOMPON
Meanwhile, from Ormoc, you may catch a local bus or van to Palompon for two-hour travel time, van fare is P120.
In Palompon, proceed to the Palompon Tourism Office and charter a pump boat to Kalanggaman Island thru the Ecotours Office. Boat rate is P3,000 for maximum of 15 passengers, P3,500 for maximum of 25 passengers and P4,000 for maximum of 30 passengers.
Kalanggaman Island via Cebu
Cebu/Bogo to Palompon
There are ferries from Cebu City and Bogo going to Palompon. You can book your ferry from Cebu to Palompon and vice versa below.
BOOK YOUR FERRY FROM CEBU TO PALOMPON
Cebu to Ormoc to Palompon
You may also catch a fast craft from Cebu to Ormoc with numerous departures daily. Then catch a local bus or van to Palompon for two-hour travel time, van fare is P120.
You can book your ferry from Cebu to Ormoc and vice versa below.
BOOK YOUR FERRY FROM CEBU TO ORMOC
Bogo to Kalanggaman (Chartered Boat)
Alternatively, you may charter a boat directly from Bogo to Kalanggaman Island.
Going to Bogo from Cebu City, catch a bus to Bogo and proceed to Bantay Dagat near Siocon Elementary School to charter a boat to Kalanggaman Island.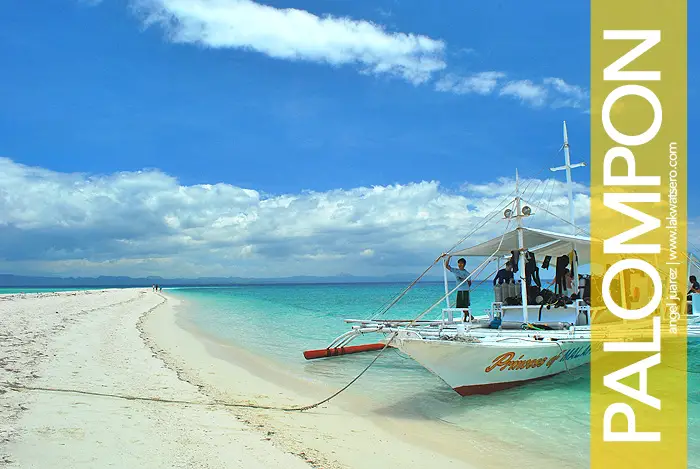 Where to Stay in Kalanggaman Island
There is no commercial accommodation in Kalanggaman Island but you can pitch a tent there and stay overnight. Tourists may opt to stay in hotels or lodges in the town of Palompon or Bogo City, Cebu.
Accommodations in Palompon
Breadfruit Traveller's Lodge
Washington Street, Palompon, Leyte
Contact No: +63977-3675292
Rate starts at P800
Diana's Guest House
Zamora Street, Palompon, Leyte
Contact No: +63995-7266765
Rate starts at P800
Palompon Sugar Inn
Rizal Street Brgy. San Isidro, Palompon
Rate starts at P500
Sergi's Resort & Hotel
Sitio Buaya, Barangay Sabang, Palompon
Rate starts at P1000
Top-Rated Accommodations in Palompon
Palompon Sugar Inn
San Isidro, Palompon
Starts at 500 PHP

Sergi's Resort & Hotel
Sabang, Palompon
Starts at 1,000 PHP
Accommodations in Bogo
Northomes Pension
Pelaez Street, Bogo City, Cebu
Contact No: +632-4347688
Bogo Park Lodge
San Vicente Street, Bogo City, Cebu
Contact No: +63998-9643997
What to Do in Kalanggaman Island
Scuba diving, free-diving or snorkeling
Beach bumming
Camping
Beach sports: volleyball, frisbee
See the other attractions of Palompon: Tabuk Marine Park and Bird Sanctuary, Lantaw Palompon, Masaba Falls
Explore Tacloban, Biliran, Ormoc or Southern Leyte
Check out Northern Cebu: Medellin, Bantayan or Malapascua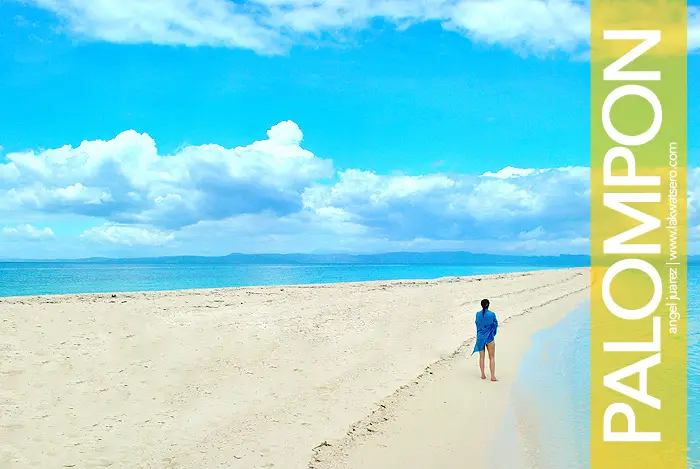 Sample Itinerary in Kalanggaman Island
3D/2N Biliran – Kalanggaman Itinerary
Day 1: Chasing Waterfalls in Biliran Island
– Arrival in Tacloban
– Proceed to Biliran
– Waterfall Chasing: Bagongbong Falls, Ulan Ulan Falls, Recoletos Falls & Tinago Falls
Day 2: Higatangan, Dalutan & Sambawan Island
– Island Hopping: Higatangan, Dalutan & Sambawan Island
– Proceed to Tacloban
Day 3: Kalanggaman Island
– Proceed to Palompon
– Kalanggaman Island Day Tour
Rates, Entrance Fee, Tips and Other Information
Kalanggaman Island Entrance and Conservation Fee:

Foreign guests: P500 – day tour | P750 overnight.
Filipino guests: P150- day tour | P225 – overnight
Discounts are given to students, senior citizens and PWD.
Fee is waved for Palompon residents.

Private Pumpboat Fees

15-Person Capacity: P 3,000/boat
25-Person Capacity: P 3,500/boat
30-Person Capacity: P 4,000/boat
40-Person Capacity: P5,000/boat

Kalanggaman Island Cottages

Small: P 250/cottage
Medium: P 500/cottage
Large: P 750/cottage

Others

Tent:Rate: 300/night (4-person tent), 250/night (2-person tent) | Deposit: Valid ID + P200 (Redeemable)
Cut-off for day tour: 9 AM | For overnight: 10 AM
For inquiries and reservation, contact Palompon Eco-Tourism Office at +63-053-5559731, +639268164005, +639268164007 or +639985551421.
Best to go during summer or dry season: March to June
Mobile signal is available in the island
ATMs are available in Palompon and Bogo
*First Published: June 19, 2010 | Updates: October 2, 2015; August 10, 2017; March 18, 2018; March 19, 2019; February 18, 2020