The island of Siargao in Surigao del Norte has established itself as surfing Mecca not only of Mindanao but of the entire Philippines. Its prime surfing spot known as "Cloud 9" boasts of really great swells hailed as among the best in the world. Several international competitions are being held here every year specially on the surfing season, from August to December.
But ever wonder what the island offers for non-surfers? Well, a lot actually!
Off the coast of General Luna Poblacion are three white sand islands that beach lovers will definitely enjoy – the islands of Naked, Guyam and Dako.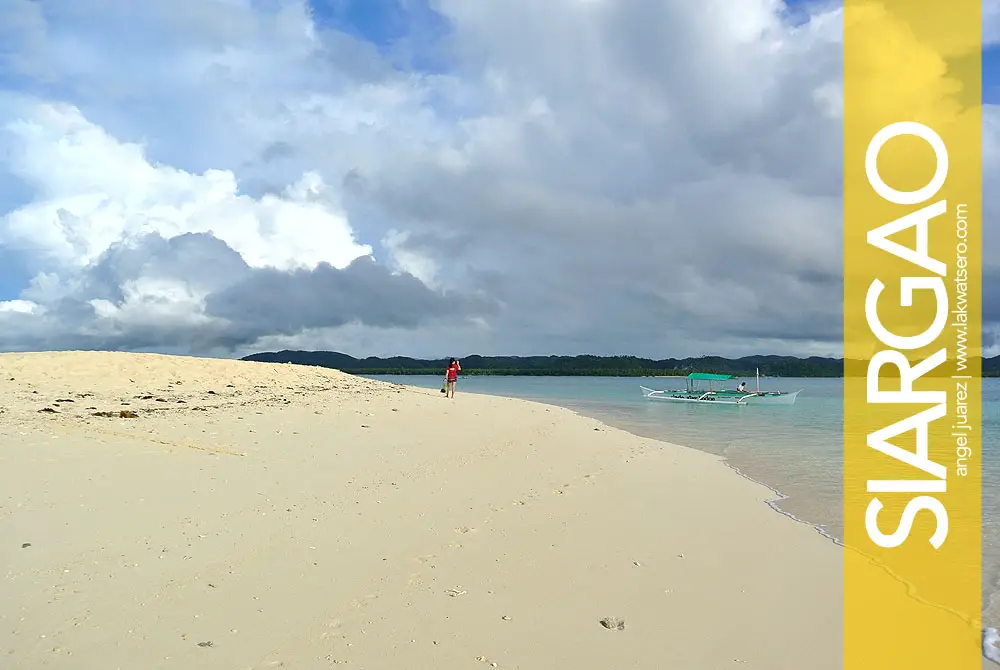 Naked Island
If you are expecting nude men and women in this island, you are wrong. Pansukian or commonly known as Naked Island is in fact only a bare sandbar – no trees, no structures, no nothing. Just pure white sand and clear water! Think of it as the famous "White Island" of Camiguin only smaller with the entire circumferential stretch that is said to be only 200 meters long and also submerges significantly on high tide. A perfect place to get a tan without getting bugged by the crowd.
Dako Island
The term "dako" is a Visayan term for "big" because Dako Island is the biggest of the three. Situated in between the two smaller islands, Dako Island boasts of its long stretch of white sand beach decorated by coconut trees, typically tropical.
A small community lives in the island, mostly fisherman. Cottages are lined up the western side of the beach that can be rented for as low as P700 overnight, P200 for a day trip. The water around the island is great for snorkeling, fishing and scuba diving. During Amihan (southwesterly wind), there are good swells on the eastern side of the island making it another site for surfing. Locals also say that the beach area changes every season.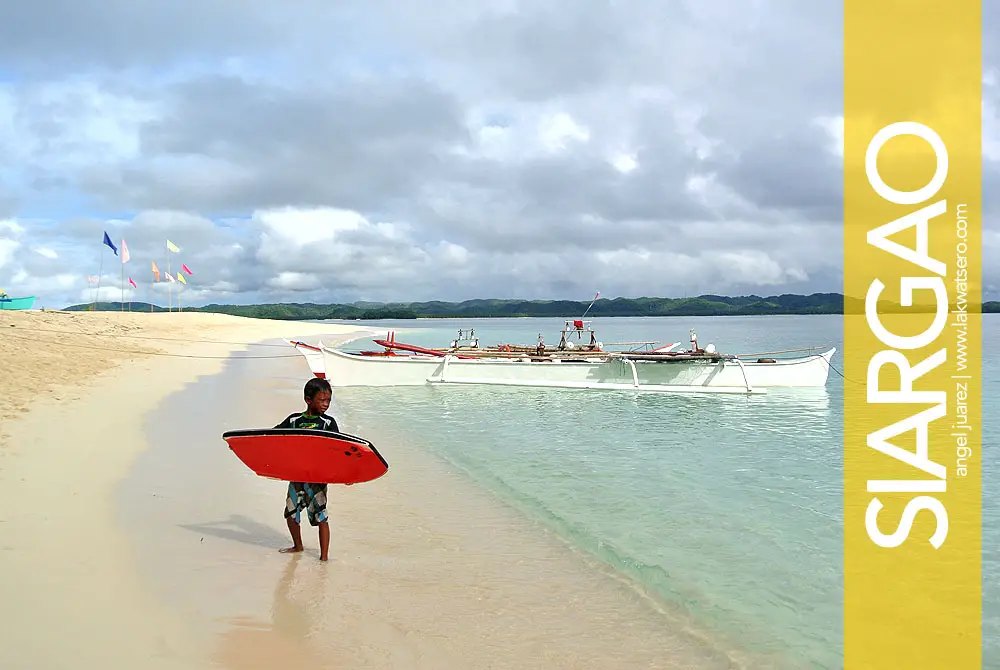 Great site for fishing, snorkeling, skim boarding, scuba diving, kayaking, camping, beach bumming and occasionally for surfing, you will definitely love Dako Island.
Guyam Island
Guyam Island is a small privately owned island with small stretch of white sand beach and dotted with interesting coral rock formations. The family of the caretaker resides in the island that collects entrance fee of P10.00 for every guest. Coconut trees decorate the small island with two to three wooden cottages for those who wishes to rent it out.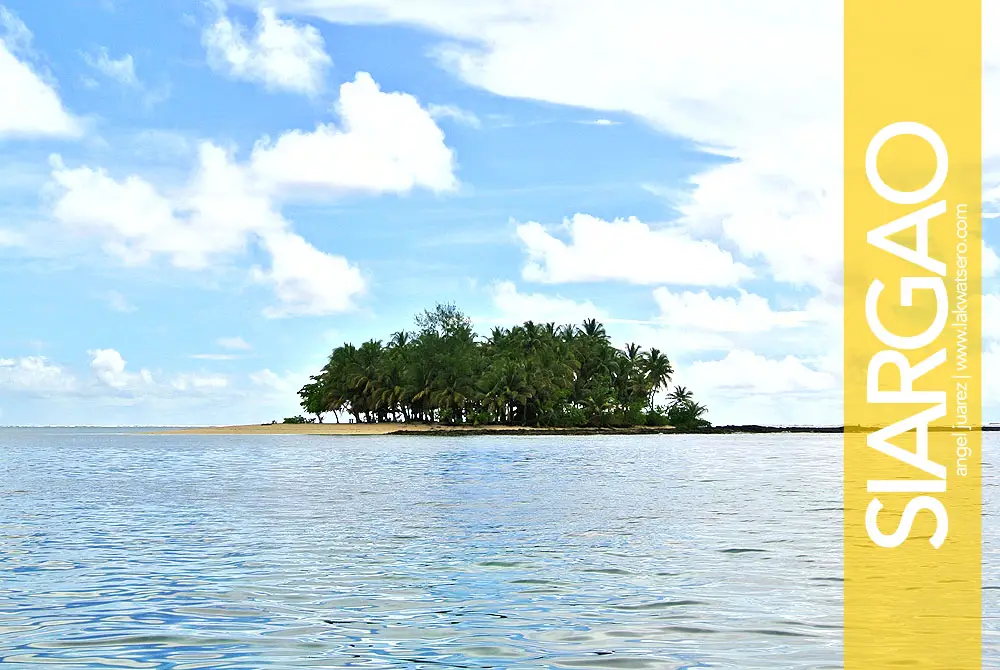 The island is unpretentious and equally interesting as the other two. Clear water surround the island that is also ideal for snorkeling and fishing. If you wish to spend overnight, you can pitch your tent for a small fee. The best feature of the island? The stunning view of sunset!
How to Go on Island Hopping in Siargao
You can have a half-day tour of the three islands by hiring a boat in General Luna for as low as P1,500 for a boat that can fit six to eight people. Most hotels, lodges and inns have their own boats but since we stayed at Jadestar Lodge, we rented their own. But just in case you really need but can't find one, you can also rent their boat by contacting Ma'am Anita Quintas at +639192344367.
Where to Stay in Siargao
Accommodation in Siargao ranges from budget type to high end hotels and most of them are located in General Luna. For budget travelers, there are accommodations for as low as P400 per room and deluxe resorts that goes by the thousands.
Top-Rated Budget Accommodations in Siargao
Moonlight Homestay
General Luna, Siargao Island
Starts at 400 PHP

Point 303 Resort
General Luna, Siargao Island
Starts at 700 PHP
Top-Rated Hotels in Siargao
Ocean 101 Cloud 9 Beach Resort
General Luna, Siargao Island
Starts at 2,000 PHP

Isla Cabana Resort
General Luna, Siargao Island
Starts at 2,500 PHP
For more information about Siargao, check out my Siargao Travel Guide.
*First published: 08-Jun-2013 | Updates: 04-Jun-2018; 13-Jul-2019