Experience a unique spiritual journey in Garin Farm of San Joaquin.
Situated at the southernmost town of the Province of Iloilo, Garin Farm is an inland resort that integrates agriculture, leisure and religion to create a farm, a recreational place and a pilgrimage site all in one location.
The place is actually a functional farm that showcases agricultural practices and houses various livestock and crops. Their produce are sold on site, served in their restaurant and supplied to different buyers. A walk around the farm will let you experience the world of farming in real life.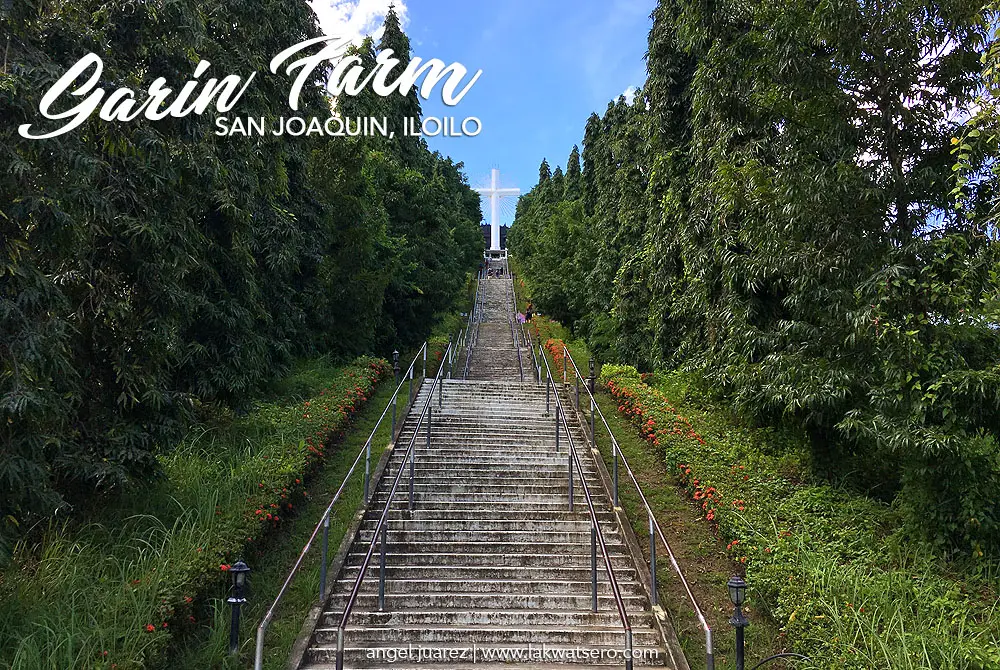 More than its agricultural features, Garin Farm also boasts of its recreational facilities and activities such as zip line, swimming pool, buggy car, kayaking, fishing and whatnot. But the highlight of the place is the Pilgrimage Hill with 456-step stairs that features nine major biblical scenes including the Nativity or the Birth of Jesus, Baptism of Christ, the Last Supper and the Agony in the Garden, among others. The stair steps end at peak that recreates the usual notion of what "heaven" looks like.
To get to this replica of heaven, one must pass a a dark tunnel until you reach the all-white end. Don't forget to wear your shades specially at noon and broad daylight as the experience can be hurtful to the eyes.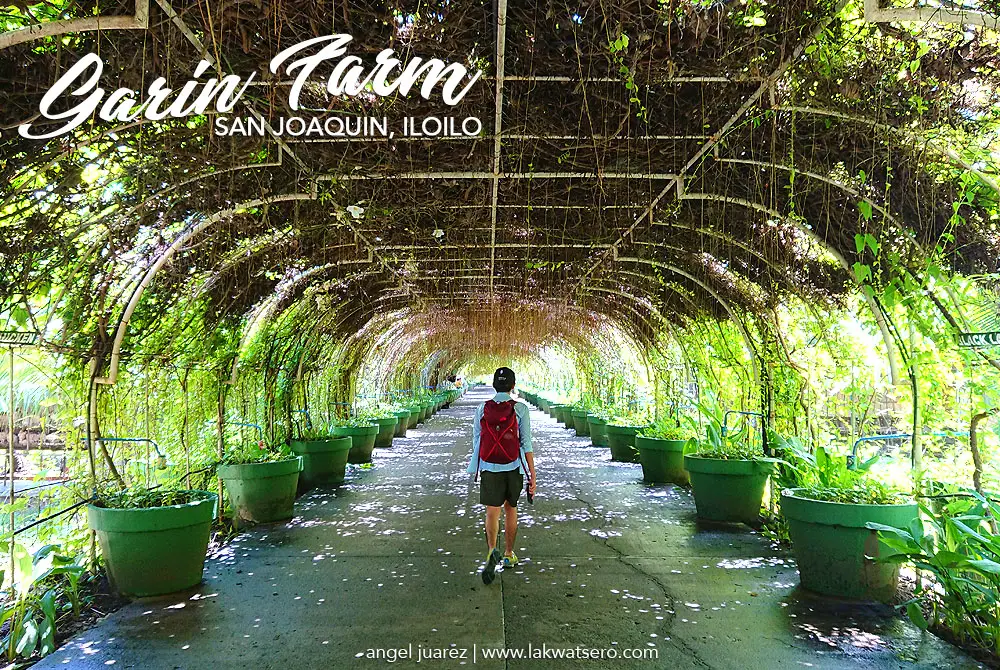 Entrance fee is P150 per person (discount applies to senior citizen, kids and persons with disabilities) which gives you free access to the farm and pilgrimage hill. There are separate charges for use of other facilities. Outside food is strictly not allowed.
If you wish to spend the night in the area, the resort has fully air-conditioned rooms as well as conference rooms and pavilions for big groups.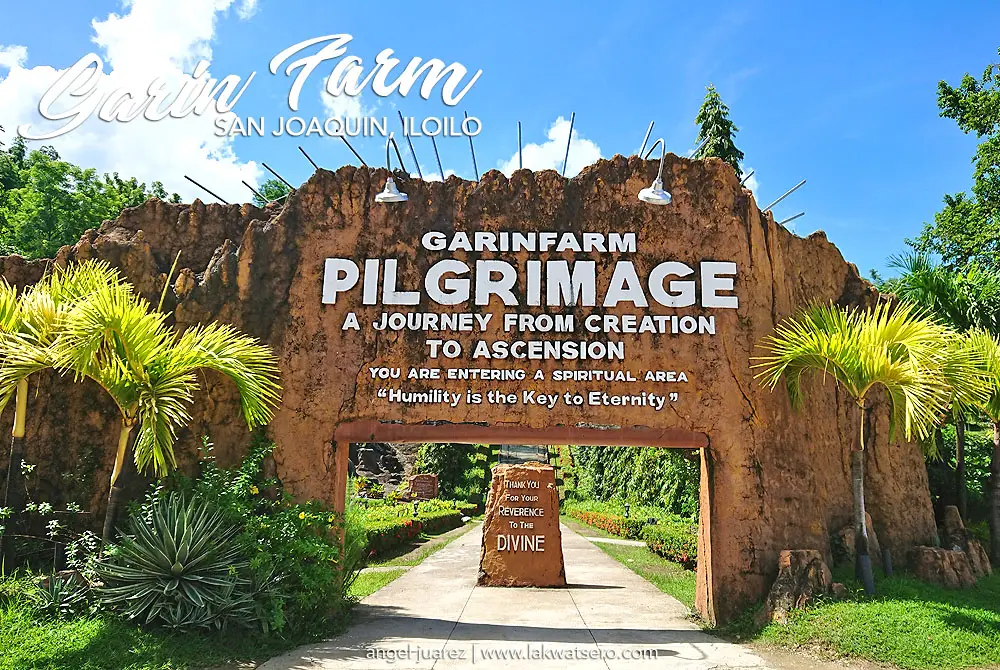 How to Get to Garin Farm
To get to Garin Farm from Iloilo City, catch a jeep or van bound for San Joaquin at Molo, Super, Mohon Terminal or at Arevalo. Regular fare starts at P60 and travel time is approximately one (1) hour. Ask the driver to get you off at Garin Farm near San Joaquin Cemetery. From the highway, you may walk to the site or you may ride a tricycle for P10 per person.
Nearby Attractions
While in the area, you might want to visit the nearby attractions such as the old Campo Santo de San Joaquin, the centuries old San Joaquin Church, the UNESCO World Heritage Miag-ao Church, University of the Philippines Visayas and Anoy Rice Terraces in Cabalaunan, among others.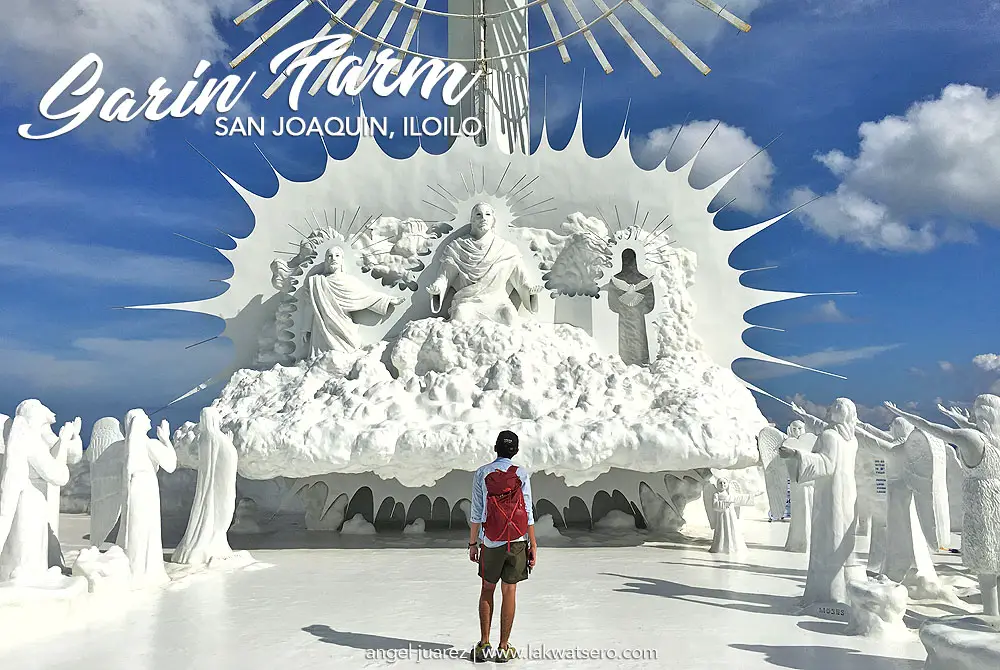 Rates and Activities
Entrance Fee: P150 per person
Hilltop Swimming Pool: P80
Hilltop Fishing: P30/kilo
Billiards: P60/hour
Hilltop Horseback Riding: P60
Zipline (300 meters X 2):  P250 (sitting) / P350 (superman)
Golf Cart (3 Pax ride): P60 (entrance to pavilion) / P90 (pavilion to cross)
Executive Conference Room (15-20 Pax): P2,500
Single Kayak: P40
Double Kayak: P90
Pedal Boat: P90 for 2 pax
Rubber Boat: P120 (4 pax) / P240 (8 pax)
All-Terrain Vehicle: P200 (20 minutes)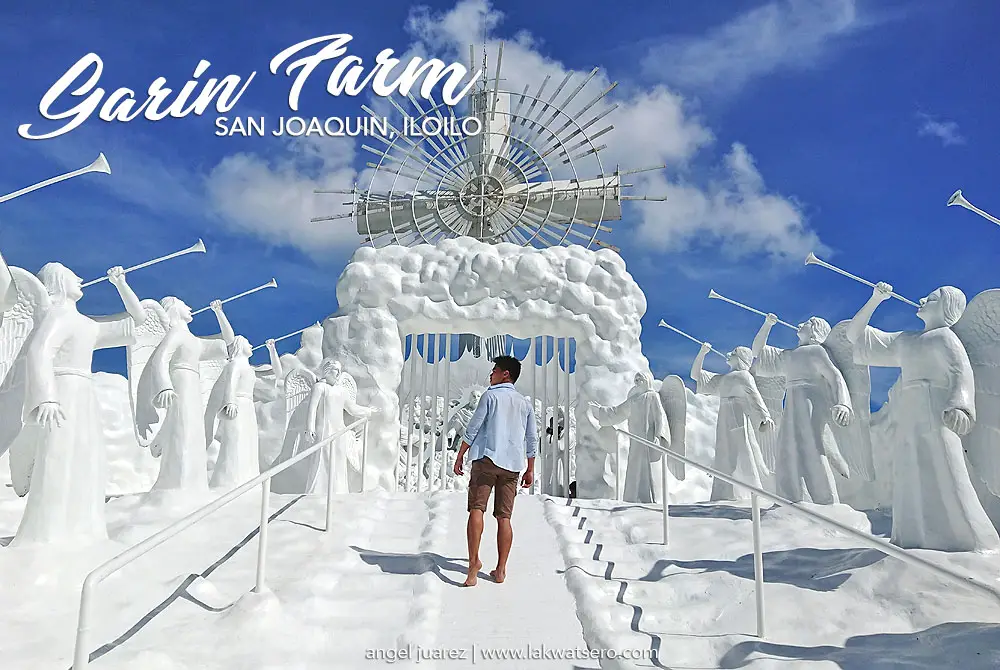 Room Rates
Hilltop Family Room (4 persons): P3,500 / room / night
Hilltop Twin Room (2 persons): P2,500 / room / night
Hilltop Single Room: P1,500 / room / night
All rooms are fully air-conditioned, equipped with wi-fi, with free breakfast and use of hilltop swimming pool. Extra bed charge for family and twin rooms is P350 with breakfast and P200 without breakfast.
For inquiries or booking, contact +63916-667-6851 or check their Facebook Page.